 Ashkenazi Synagogue of Istanbul
Popular Synagogue In Istanbul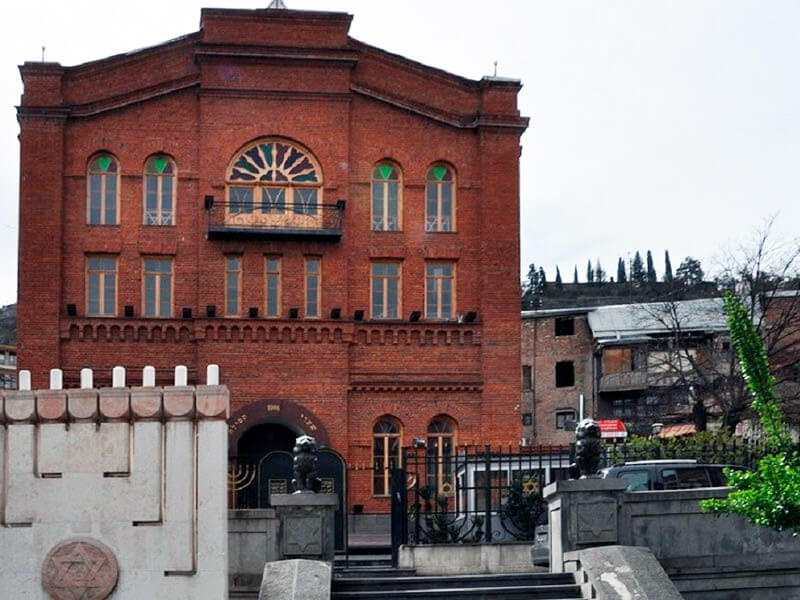 Ashkenazi Synagogue of Istanbul
Popular Synagogue In Istanbul
Attractions Details
| | |
| --- | --- |
| 📌 Address | Müeyyedzade, Yüksek Kaldırım Cd. No:27, 34425 Beyoğlu/İstanbul, Türkiye |
| ⏰ Opening Hours | 11:00 AM - 5:30 PM |
| 💸 Entrance Fee | Free |
Find it on google maps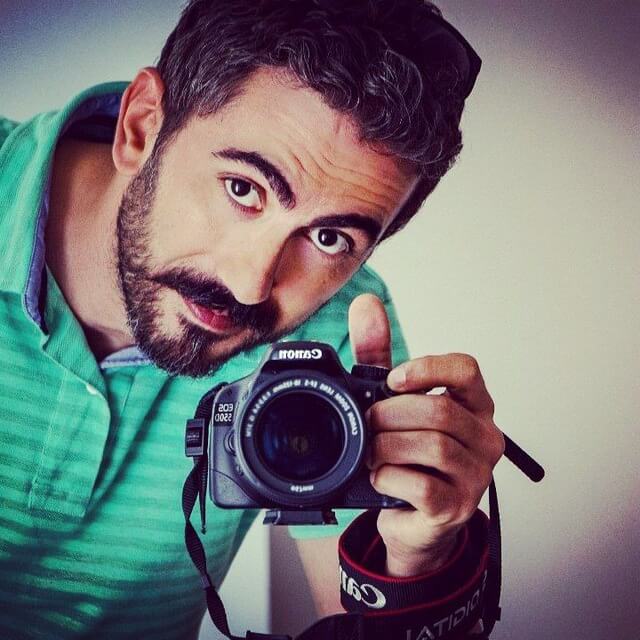 Cihan
Local tour guide
"When visiting the Ashkenazi Synagogue in Istanbul, be sure to explore the hidden courtyard filled with vibrant flowers and peaceful benches—it's a serene oasis amidst the bustling city. Additionally, take a moment to appreciate the intricately designed stained glass windows that beautifully depict Jewish symbols and stories, adding a touch of artistry to this historic religious site."
What is Ashkenazi Synagogue?
Ashkenazi Synagogue is a historic place of worship located in Istanbul, Turkey. Situated in the vibrant neighborhood of Karaköy, the synagogue offers a glimpse into the rich Jewish heritage of the city. With its stunning architecture and cultural significance, it has become a must-visit attraction for locals and tourists alike.
History of Ashkenazi Synagogue
The history of Ashkenazi Synagogue dates back to the early 1900s when it was built to serve the Ashkenazi Jewish community in Istanbul. During that time, Istanbul was a thriving hub of Jewish life, and this synagogue played a vital role in fostering a strong sense of community and religious practice.
Over the years, Ashkenazi Synagogue has witnessed the ups and downs of Istanbul's Jewish community. Despite facing challenges during periods of political unrest, the synagogue has remained a symbol of resilience and perseverance for the Jewish people of Istanbul.

Experience the cultural tapestry of Istanbul with our Tours in Istanbul version of the Ashkenazi Synagogue


Visit Ashkenazi Synagogue of Istanbul on Our:
All-Inclusive

Istanbul Jewish Heritage Tour

Explore the rich and intricate Jewish history that's rooted in the city with our Istanbul Jewish Heritage Tour. This private 4 hour Istanbul excursion delves into the heart of the Jewish community in the city; wander through the Balat Neighborhood, unlock the history at the Quincentennial Jewish Heritage Museum and gain a deeper sense of the people who live in the city at the Ashkenazi Synagogue, all the while learning about each area from your knowledgeable private tour guide. Each location has its own significance, so if you wanted a tour in Istanbul that helps give you a better understanding of the community in the city, then this all-inclusive adventure is the perfect one to take!
Why is Ashkenazi Synagogue Important?
Ashkenazi Synagogue holds immense importance within Istanbul's cultural and religious landscape. Firstly, it serves as a place of worship and community gathering for Istanbul's Ashkenazi Jews, allowing them to celebrate their faith and traditions.
Secondly, Ashkenazi Synagogue represents the diversity and inclusivity of Istanbul. It is a testament to the city's ability to embrace different cultures and religions, fostering an atmosphere of harmony and coexistence.
Finally, Ashkenazi Synagogue stands as a reminder of Istanbul's rich historical tapestry, highlighting the contributions of its Jewish community throughout the years.
Things to do & see at Ashkenazi Synagogue
When visiting Ashkenazi Synagogue, there are several things to do and see that will enhance your experience:
Explore the Architecture: Admire the stunning architectural details of the synagogue, including its intricate interior design and beautiful stained glass windows.


Learn the History: Take a guided tour or read about the synagogue's history to gain a deeper understanding of its significance and the Jewish community in Istanbul.


Witness a Religious Service: If possible, attend a religious service to experience the spiritual atmosphere and observe Jewish traditions firsthand.


Engage in Cultural Events: Keep an eye out for cultural events and exhibitions held at the synagogue, providing insights into Jewish customs, art, and music.


Pay Respects: Show respect by following the synagogue's guidelines and practices, ensuring that your visit is respectful and mindful of its religious importance.
Ashkenazi Synagogue provides a unique opportunity to delve into Istanbul's Jewish heritage and offers visitors a chance to appreciate the city's multicultural fabric.
Our Top Trending Istanbul Tours:
Whether you are interested in history, architecture, or religious diversity, a visit to Ashkenazi Synagogue is an enriching experience that will leave a lasting impression.
Attractions Details
| | |
| --- | --- |
| 📌 Address | Müeyyedzade, Yüksek Kaldırım Cd. No:27, 34425 Beyoğlu/İstanbul, Türkiye |
| ⏰ Opening Hours | 11:00 AM - 5:30 PM |
| 💸 Entrance Fee | Free |
Find it on google maps
Istanbul Attractions
Frequently asked questions
What is the Ashkenazi Synagogue in Istanbul, and where is it located?

The Ashkenazi Synagogue is one of the main synagogues in Istanbul, located in the Galata district. It serves the Ashkenazi Jewish community and is known for its beautiful architecture and historical significance.
Can visitors tour the Ashkenazi Synagogue in Istanbul?

The Ashkenazi Synagogue is primarily a place of worship, and access may be restricted during religious services and holidays. However, there are guided tours available at certain times, providing visitors with an opportunity to explore the synagogue's history and architecture.
Is there a dress code for visitors to the Ashkenazi Synagogue?

It's advisable to dress modestly when visiting religious sites in Istanbul, including the Ashkenazi Synagogue. Both men and women should wear clothing that covers their shoulders and knees as a sign of respect.
Are there any specific rules or etiquette to follow when visiting the Ashkenazi Synagogue?

Visitors should maintain a respectful demeanor and avoid loud conversations or disruptions during their visit. Photography may not be allowed inside, so it's best to check with the synagogue's staff regarding their policies.
Is there an admission fee to enter the Ashkenazi Synagogue in Istanbul?

Some synagogues in Istanbul may charge a small admission fee for tourists. It's a good idea to inquire about any fees and the synagogue's visiting hours in advance to plan your visit accordingly.