 Ortaköy
Popular Attraction In Istanbul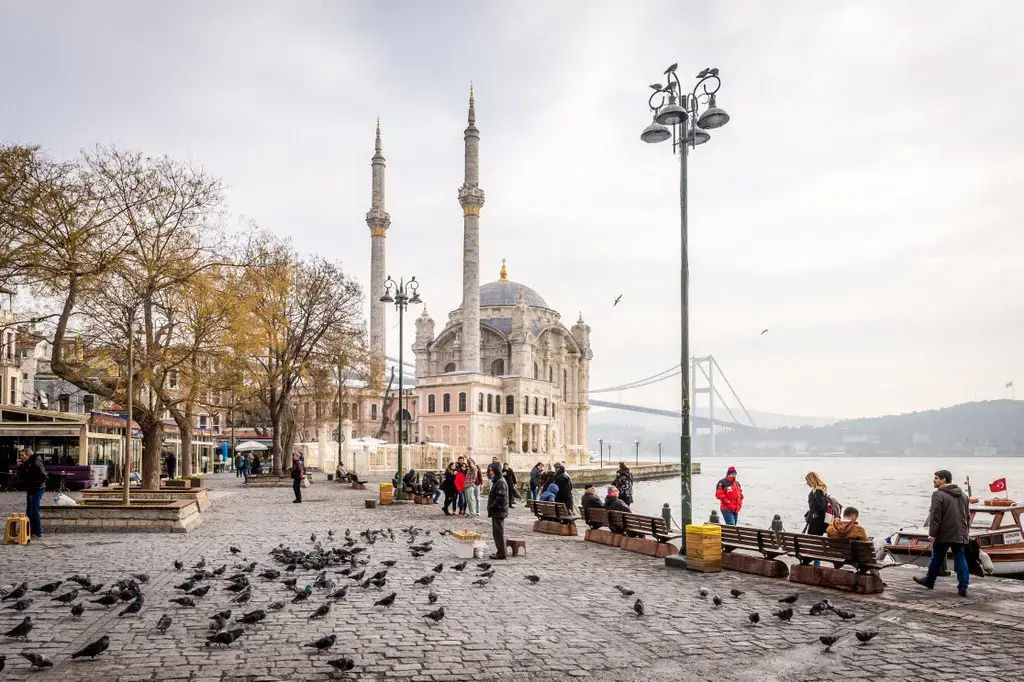 Ortaköy
Popular Attraction In Istanbul
Attractions Details
| | |
| --- | --- |
| 📌 Address | Ortaköy, 34347 Beşiktaş/İstanbul, Türkiye |
| ⏰ Opening Hours | 9:00 AM - 6:00 PM |
| 💸 Entrance Fee | Free |
Find it on google maps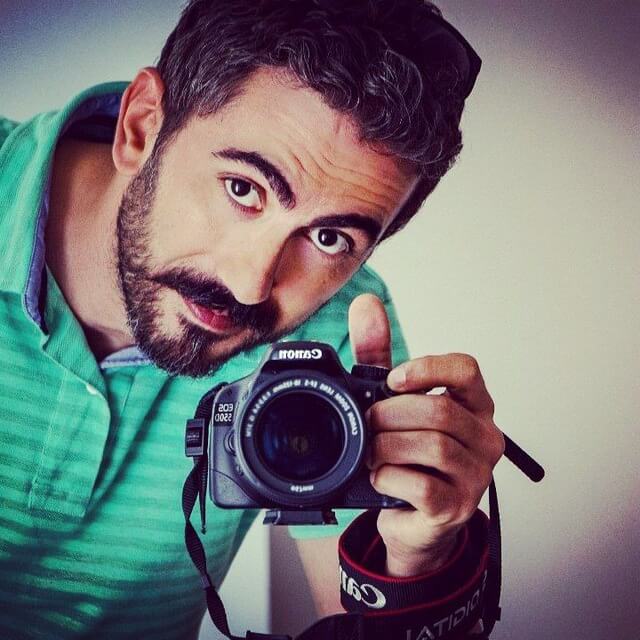 Cihan
Local tour guide
"When visiting Ortakoy in Istanbul, make sure to try the famous "kumpir" street food, a loaded baked potato with a variety of toppings, for a delicious and filling snack. Additionally, don't miss the opportunity to capture stunning views of the Bosphorus Bridge during sunset, as it creates a mesmerizing backdrop for unforgettable photos."
What is Ortakoy?
Ortakoy is a charming neighborhood located in the city of Istanbul, Turkey. Situated along the shores of the Bosphorus Strait, Ortakoy offers breathtaking views of the iconic Bosphorus Bridge and a vibrant atmosphere that attracts both locals and tourists alike.
History of Ortakoy
The history of Ortakoy dates back to the Ottoman Empire. In the 18th century, it was a popular gathering place for traders, fishermen, and locals who would come together to socialize and conduct business. Over the years, it has transformed into a trendy and cosmopolitan neighborhood, known for its lively atmosphere and a mix of different cultures.

While on your Tours in Istanbul adventure, be sure to visit Ortaköy, a picturesque neighborhood that harmoniously blends history


Visit Ortaköy on Our:
All-Inclusive

Istanbul Instagram Tour: Top Photo Spots

Join us on our Istanbul Instagram Tour: Top Photo Spots if you're after tours of Istanbul that offer a visually stunning journey through the city! In just 5 hours, we'll take you to some of the most photogenic spots in Istanbul, which are perfect for getting those Instagram-worthy snaps and capturing these unforgettable experiences. Venture through Istiklal Street, the charming Karakoy area, the iconic Galata Tower and much more, with your local guide not only acting as your personal photographer but also sharing their knowledge along the way. If you want a private tour in Istanbul that takes you to the most picturesque spots of the city, then this is a journey we'd love to take you on!
Why is Ortakoy Important?
Ortakoy holds significant cultural and historical importance for Istanbul. It is a symbol of the city's diversity and rich heritage. The neighborhood's blend of Ottoman, Greek, and Turkish influences can be seen in its architecture, cuisine, and traditions. Ortakoy is also a popular spot for locals and visitors to enjoy delicious street food, shop for unique handmade crafts, and experience the vibrant nightlife of Istanbul.
Things to Do & See in Ortakoy
Ortakoy Mosque: The Ortakoy Mosque, also known as the Buyuk Mecidiye Mosque, is a stunning example of Ottoman architecture. Its location along the waterfront makes it a perfect spot for visitors to capture memorable photos.


Bosphorus Bridge: The Bosphorus Bridge, connecting Europe and Asia, is an impressive sight to behold. Visitors can take a leisurely stroll across the bridge or enjoy panoramic views from the waterfront
.
Ortakoy Square: The lively Ortakoy Square is the heart of the neighborhood. It is filled with vibrant cafes, restaurants, and shops selling unique souvenirs and handicrafts.


Street Food Stalls: Ortakoy is famous for its delicious street food. Visitors can indulge in mouthwatering Turkish delicacies such as kumpir (stuffed baked potatoes), waffles, and traditional simit (sesame-encrusted bread rings).


Art Galleries and Boutiques: The neighborhood is home to various art galleries and boutique shops, showcasing the works of local artists and designers. Visitors can explore these establishments to discover unique art pieces and fashionable items.
With its historical significance, lively atmosphere, and stunning views of the Bosphorus, Ortakoy is a must-visit destination in Istanbul.
Our Top Trending Istanbul Tours:
Whether you're interested in exploring the local culture, indulging in delicious cuisine, or simply soaking in the beauty of the surroundings, Ortakoy has something to offer for everyone.
Attractions Details
| | |
| --- | --- |
| 📌 Address | Ortaköy, 34347 Beşiktaş/İstanbul, Türkiye |
| ⏰ Opening Hours | 9:00 AM - 6:00 PM |
| 💸 Entrance Fee | Free |
Find it on google maps
Istanbul Attractions
Frequently asked questions
What is Ortaköy, and where is it located in Istanbul?

Ortaköy is a historic neighborhood situated on the European side of Istanbul, along the shores of the Bosphorus. It is known for its picturesque waterfront, iconic mosque, and vibrant atmosphere.
What are the main attractions in Ortaköy?

Ortaköy is famous for its stunning Ortaköy Mosque (Ortaköy Camii), which boasts intricate Baroque architecture and a breathtaking location by the Bosphorus. The neighborhood also offers a lively waterfront promenade with numerous cafes, restaurants, and art galleries.
Is Ortaköy a popular spot for local cuisine?

Yes, Ortaköy is renowned for its diverse culinary scene. You can savor traditional Turkish street food like kumpir (baked potatoes with various toppings), waffles, and delicious seafood dishes at the waterfront eateries.
Are there any cultural events or festivals in Ortaköy?

Ortaköy hosts various cultural events and festivals throughout the year, including art exhibitions, music performances, and street festivals. The neighborhood's vibrant arts scene attracts both locals and tourists.
What is the best way to reach Ortaköy from other parts of Istanbul?

Ortaköy is easily accessible by public transportation, including buses and ferries. Visitors can also take a leisurely stroll across the Bosphorus Bridge (15 July Martyrs Bridge) to reach Ortaköy from the Asian side of Istanbul, enjoying stunning views along the way.