 Gülhane Park
Popular Park In Istanbul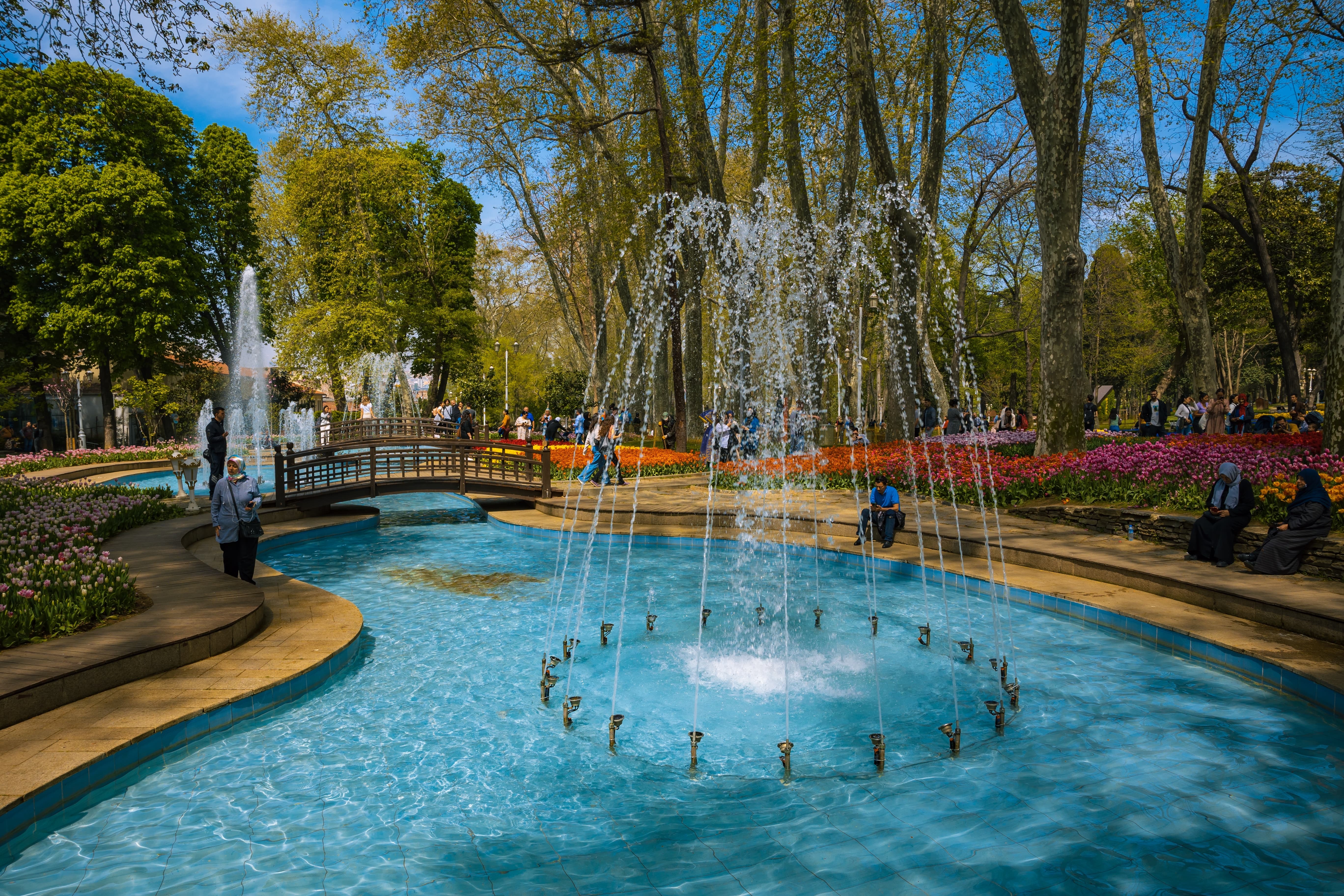 Gülhane Park
Popular Park In Istanbul
Attractions Details
| | |
| --- | --- |
| 📌 Address | Cankurtaran, Kennedy Cad., 34122 Fatih/İstanbul, Türkiye |
| ⏰ Opening Hours | 6:00 AM - 10:00 PM |
| 💸 Entrance Fee | Free |
Find it on google maps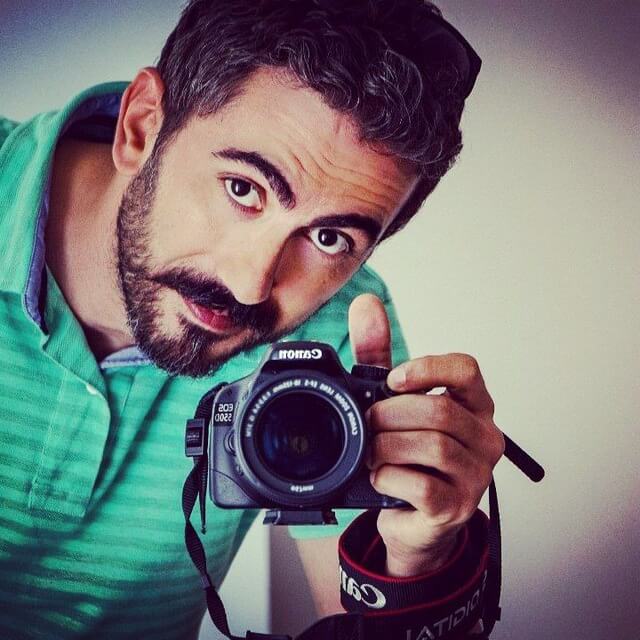 Cihan
Local tour guide
"For a tranquil experience at Gülhane Park, head to the far end near the tea garden where you can find a hidden spot with a breathtaking view of the Bosphorus. Don't forget to bring some bread to feed the friendly ducks that reside in the park's picturesque pond."
What is Gülhane Park?
Gülhane Park is a historic and picturesque park located in Istanbul, Turkey. Situated near the entrance of Topkapı Palace, it offers visitors a peaceful oasis in the heart of the bustling city. The park spans over an area of 16.5 acres and is known for its stunning gardens, scenic views, and fascinating history.
History of Gülhane Park
Gülhane Park holds a rich history that dates back centuries. Originally known as the Rose Garden, it was a part of the private grounds of Topkapı Palace during the Ottoman Empire. The park's name was later changed to Gülhane, which translates to "Rosehouse." It was here that the famous Tanzimat Decree was announced in 1839, marking the beginning of the Ottoman Empire's modernization efforts.

Include a visit to Gülhane Park in your Tours in Istanbul itinerary to experience the tranquil beauty of this historic urban oasis


Visit Gülhane Park on Our:
All-Inclusive

Istanbul Ottoman Empire Tour

Step back in time with our Istanbul Ottoman Empire Tour, a private exploration of the rich heritage of the Ottoman Empire that resides in the city! Whether you'...
Why is Gülhane Park Important?
Gülhane Park holds significant importance in Istanbul's history and culture. It serves as a reminder of the city's imperial past and showcases the Ottoman Empire's influence on the region. The park also offers a tranquil retreat for locals and tourists alike, providing a place to relax, stroll, and enjoy the natural beauty of Istanbul.
Things to Do & See at Gülhane Park
There are numerous attractions and activities to explore within Gülhane Park. Some of the highlights include:
The Rose Garden: As the park's original name suggests, the Rose Garden is a must-visit attraction. It is home to a stunning array of rose bushes, creating a fragrant and colorful display.


Historical Monuments: Gülhane Park is dotted with various historical monuments and structures. Visitors can admire the iconic Gate of Salutation, the Serpent Column, and the Gothic Fountain among others.


Walking Paths: The park features well-maintained walking paths, offering visitors the opportunity to take a leisurely stroll amidst lush greenery and beautiful flowers.


Picnic Areas: Gülhane Park is an ideal spot for a picnic. There are designated picnic areas where visitors can relax, enjoy a meal, and soak in the park's serene atmosphere.
Additionally, Gülhane Park hosts cultural events, art exhibitions, and concerts throughout the year, providing visitors with a chance to experience the vibrant local culture.
Plan Your Visit to Gülhane Park
Gülhane Park is easily accessible and is a popular destination for both locals and tourists. The park's central location makes it convenient to reach by public transportation or on foot.


Our Top Trending Istanbul Tours:
All-Inclusive

Istanbul Instagram Tour: Most Famous Spots

All-Inclusive

Istanbul Sultans Secrets Tour: The Top Spots

All-Inclusive

Istanbul Byzantine Highlights Tour with Car
Admission to the park is free, allowing everyone to enjoy its beauty and tranquility. Whether you're seeking a peaceful escape or an opportunity to immerse yourself in history, Gülhane Park is a must-visit attraction in Istanbul.
Attractions Details
| | |
| --- | --- |
| 📌 Address | Cankurtaran, Kennedy Cad., 34122 Fatih/İstanbul, Türkiye |
| ⏰ Opening Hours | 6:00 AM - 10:00 PM |
| 💸 Entrance Fee | Free |
Find it on google maps
Istanbul Attractions
Frequently asked questions
What is Gülhane Park, and where is it located in Istanbul?

Gülhane Park is a historic urban park situated in the Eminönü district of Istanbul, Turkey. It's one of the oldest and most peaceful parks in the city, known for its scenic beauty and historical significance.
What is the historical significance of Gülhane Park?

Gülhane Park was originally part of the outer gardens of Topkapi Palace and served as a royal garden during the Ottoman Empire. It was where the sultans held garden parties and ceremonies, making it a place of historical importance.
What can visitors see and do at Gülhane Park?

Visitors to Gülhane Park can enjoy leisurely strolls amidst lush greenery, relax by the ponds, and admire the beautiful flowerbeds. The park also houses the Museum of the History of Science and Technology in Islam, which is worth a visit.
Is there a fee to enter Gülhane Park?

Gülhane Park is open to the public, and there is typically no entrance fee. Visitors can enjoy its serene atmosphere and scenic views without any cost.
When is the best time to visit Gülhane Park?

Gülhane Park is a lovely destination year-round, but it's particularly enchanting in the spring when the flowers are in full bloom. Springtime offers a colorful and fragrant experience for visitors.