 Lake Gregory
Popular Lake In Kandy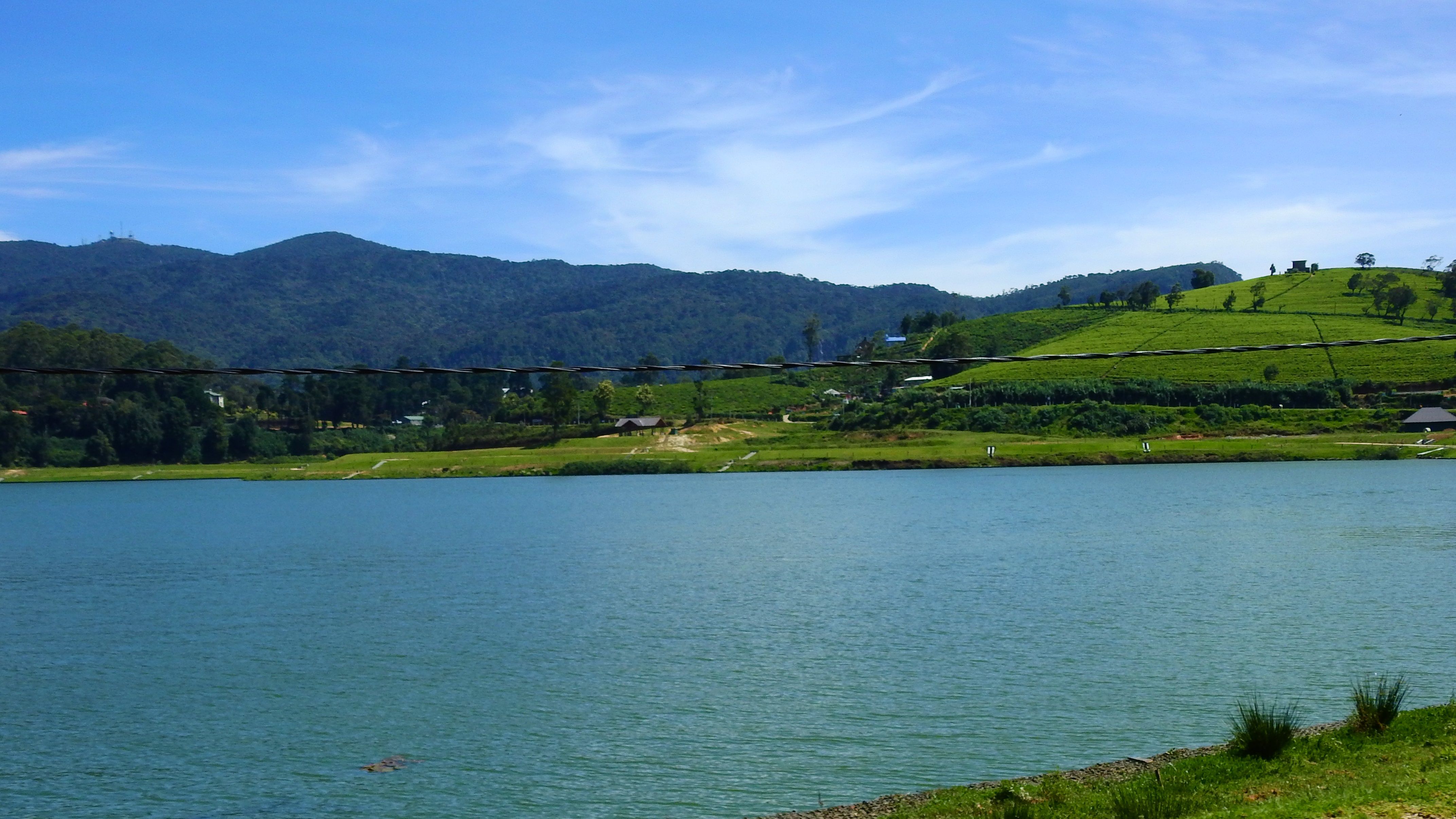 Lake Gregory
Popular Lake In Kandy
Attractions Details
| | |
| --- | --- |
| 📌 Address | Lake Gregory, Nuwara Eliya 22200, Sri Lanka |
| ⏰ Opening Hours | 08:00 AM - 17:00 PM |
| 💸 Entrance Fee | Free |
Find it on google maps
What is Lake Gregory?
Lake Gregory is a picturesque attraction located in the city of Kandy, Sri Lanka. Situated amidst lush greenery, it offers a serene and tranquil environment for visitors to enjoy. The lake is nestled at an elevation of approximately 500 meters above sea level, providing breathtaking views of the surrounding hills and forests.
History of Lake Gregory
The history of Lake Gregory dates back to the British colonial era. In the 19th century, Sir William Gregory, the then Governor of Ceylon, initiated the construction of the lake to provide irrigation water for the region's agricultural needs. The lake was originally named after him, but over time, it became popularly known as Lake Gregory.'
When planning your tours in Kandy don't forget to visit Lake Gregory
Visit Lake Gregory on Our:
All-Inclusive

Nuwara Eliya Highlights: The Most Beautiful Spots

Nuwara Eliya, often referred to as "Little England," is known for its lush tea plantations, cool climate, and stunning natural scenery. If you are nature lover and an adventure enthusiast, this tour will be the perfect match for you!Your day will start with a pick-up by your private driver
Why is Lake Gregory Important?
Lake Gregory holds significant importance for both locals and tourists alike. Firstly, it serves as a vital water source for agriculture and hydroelectric power generation in the area. Secondly, the lake plays a crucial role in maintaining the ecological balance of the region, serving as a habitat for various species of birds and fish. Lastly, the serene ambiance and natural beauty of Lake Gregory make it a popular tourist attraction, contributing to the economic development of Kandy.
Things to do & see at Lake Gregory
Boat Rides: Visitors can indulge in leisurely boat rides on the tranquil waters of Lake Gregory. Whether it's a paddleboat, rowboat, or motorized boat, the experience allows for a close connection with nature.


Jogging and Cycling: The lake is surrounded by a well-maintained pathway, making it an ideal spot for jogging or cycling enthusiasts to enjoy a scenic workout.


Picnicking: There are numerous picnic spots around the lake where visitors can relax, unwind, and enjoy a delightful meal amidst the peaceful surroundings.


Bird Watching: Lake Gregory is home to a diverse range of bird species. Birdwatchers can observe and appreciate the natural beauty of these feathered creatures in their natural habitat.


Photography: The stunning landscape of Lake Gregory provides ample opportunities for photography enthusiasts to capture breathtaking shots of the lake, hills, and the surrounding flora and fauna.
Aside from these activities, Lake Gregory is well-equipped with facilities such as restaurants, cafes, and souvenir shops, ensuring visitors have a comfortable and enjoyable experience.
Our Top Trending Kandy Tours:
So, whether you seek relaxation, adventure, or simply a moment of tranquility,Lake Gregory offers an unforgettable experience amidst nature's beauty.
Attractions Details
| | |
| --- | --- |
| 📌 Address | Lake Gregory, Nuwara Eliya 22200, Sri Lanka |
| ⏰ Opening Hours | 08:00 AM - 17:00 PM |
| 💸 Entrance Fee | Free |
Find it on google maps
Frequently asked questions
Where is Lake Gregory located?

Lake Gregory is located in the picturesque hill station of Nuwara Eliya, in the central highlands of Sri Lanka. It's a prominent attraction in this beautiful region.



What is the significance of Lake Gregory?

Lake Gregory is an artificial lake created during the British colonial period. It was named after Sir William Gregory, the British Governor of Ceylon (Sri Lanka) during that time. The lake is known for its scenic beauty and is a popular spot for leisure activities.



What can visitors do at Lake Gregory?

Visitors to Lake Gregory can enjoy a range of activities, including boating, picnicking, and nature walks along the lakeside. It's also a popular spot for birdwatching, and you can relax in the tranquil surroundings.



Is there a fee to access Lake Gregory?

There may be a nominal fee for certain activities like boat rides, but access to Lake Gregory itself is usually free. It's a public area where you can enjoy the natural beauty and serenity.



What is the best time to visit Lake Gregory?

Lake Gregory is a year-round destination, but the best time to visit is during the dry season, which typically falls between December and March. During this period, the weather is pleasant, and you're more likely to have clear views of the lake and surrounding mountains.