 Pidurangala
Popular Rock In Kandy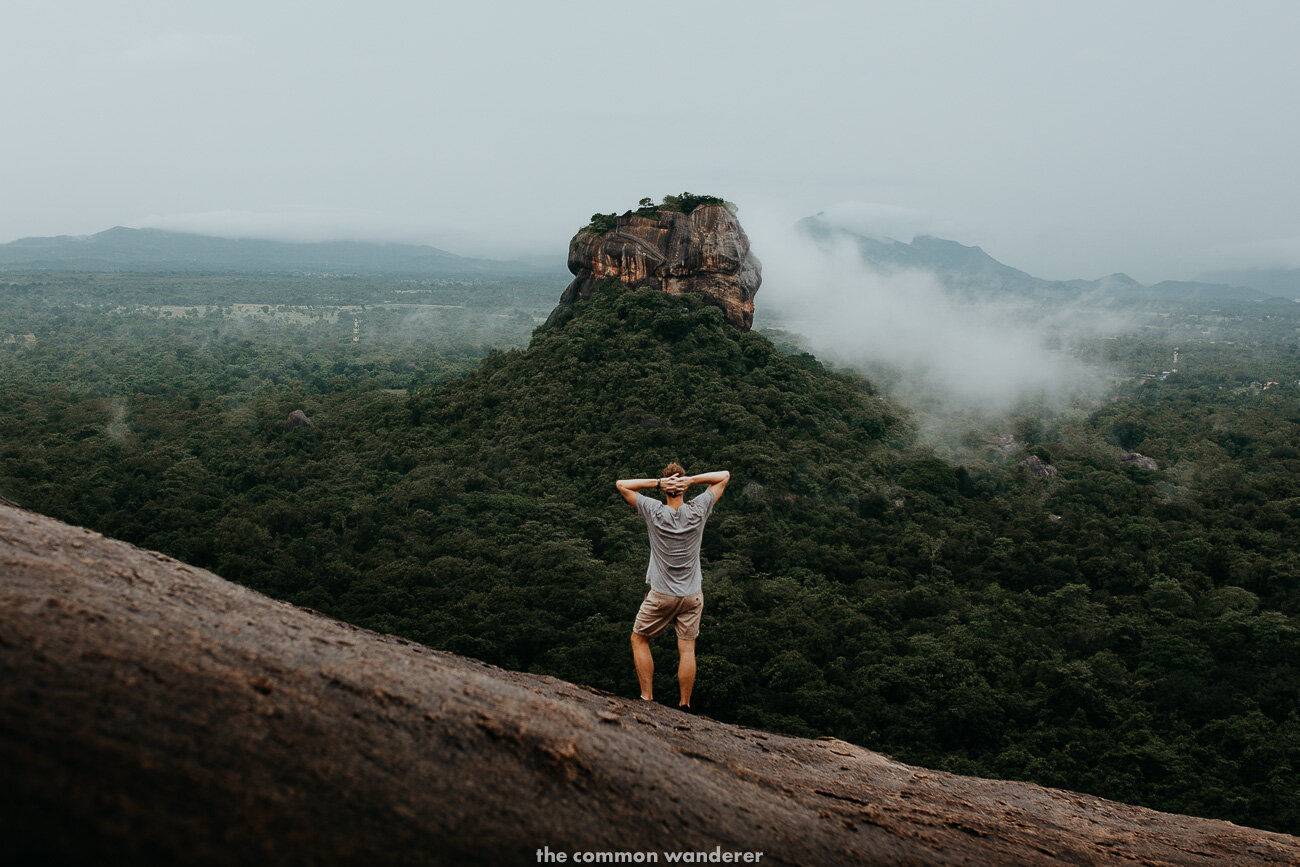 Pidurangala
Popular Rock In Kandy
Attractions Details
| | |
| --- | --- |
| 📌 Address | Sigiriya, Sri Lanka |
| ⏰ Opening Hours | 8:00 AM - 5:00 PM |
| 💸 Entrance Fee | LKR 500 |
Find it on google maps
What is Pidurangala?
Pidurangala is a rock formation located in Kandy, Sri Lanka. It is situated near the famous Sigiriya Rock Fortress and offers breathtaking views of the surrounding countryside. This natural attraction is a popular destination for tourists seeking adventure and stunning vistas.
History of Pidurangala
The history of Pidurangala dates back to ancient times. It is believed that this rock formation was used as a Buddhist monastery in the 5th century. Monks sought solace and tranquility within its caves and practiced meditation in this serene setting. Today, remnants of ancient Buddhist structures can still be found on Pidurangala.

When planning your tours in kandy don't forget to visit Pidurangala Rock.
Visit Pidurangala on Our:
All-Inclusive

Sigiriya Rock Fortress Instagram Tour: The Most Iconic Spots

Our 'Sigiriya Rock Fortress Instagram Tour' is designed for adventure seekers who love to hike and want to experience some of the most beautiful and historic sites in Sri Lanka! Your day begins with an early pick up directly from your hotel by one of our amazing local guides who
Why is Pidurangala Important?
Pidurangala holds great cultural and historical significance for Sri Lanka. It is a sacred site for Buddhists and provides a glimpse into the country's rich religious heritage. Additionally, Pidurangala is an important natural landmark, offering visitors a unique opportunity to appreciate the beauty of Sri Lanka's landscape.
Things to do & see at Pidurangala
The Hike: Embark on an adventurous hike to the top of Pidurangala. The trail winds through lush forests and offers panoramic views of the surrounding countryside. The climb may be challenging, but the reward is well worth it.


The Cave Temple: Explore the ancient cave temple nestled within Pidurangala. Adorned with intricate paintings and ancient statues, this temple provides a glimpse into Sri Lanka's rich religious history.


Scenic Views: From the summit of Pidurangala, marvel at the awe-inspiring views of Sigiriya Rock Fortress and the lush greenery of the surrounding countryside. Capture stunning photographs and immerse yourself in the natural beauty of the area.


Nature Photography: Pidurangala is a haven for nature photographers. Capture the vibrant flora and fauna, as well as the majestic rock formations, to create lasting memories of your visit.
Pidurangala is a must-visit attraction for nature lovers, history enthusiasts, and adventure seekers alike.
Our Top Trending Kandy Tours:
Immerse yourself in the beauty and tranquility of this stunning rock formation, and experience the rich cultural heritage of Sri Lanka.
Attractions Details
| | |
| --- | --- |
| 📌 Address | Sigiriya, Sri Lanka |
| ⏰ Opening Hours | 8:00 AM - 5:00 PM |
| 💸 Entrance Fee | LKR 500 |
Find it on google maps
Frequently asked questions
What is Pidurangala, and where is it located in Sri Lanka?

Pidurangala is a massive rock formation located just north of Sigiriya in the Matale District of Sri Lanka's Central Province. It offers stunning panoramic views of the surrounding area.
How does Pidurangala compare to Sigiriya Rock Fortress?

Pidurangala is often visited in conjunction with Sigiriya, as it provides a unique perspective of the iconic Sigiriya Rock Fortress. While Sigiriya is known for its historical significance and ancient ruins, Pidurangala is more about the hike and the breathtaking views.
Is there an entrance fee to visit Pidurangala, and what are the visiting hours?

Yes, there is an entrance fee to access Pidurangala, and the fee varies for locals and foreigners. The site is typically open from early morning to late afternoon. It's advisable to check the exact visiting hours and fees before planning your visit.
How long does it take to hike to the top of Pidurangala?

The hike to the summit of Pidurangala takes approximately 20-30 minutes, depending on your pace and fitness level. The trail can be steep and rocky in some parts, so wearing appropriate footwear is recommended.
What are the main attractions at Pidurangala, aside from the view?

Pidurangala offers more than just panoramic views. At the summit, you'll find an ancient rock temple and a reclining Buddha statue, which add a spiritual dimension to the site. Visitors often explore these historical and religious aspects as well as enjoy the stunning vistas.