 Ko Phi Phi Don
Popular Island In Krabi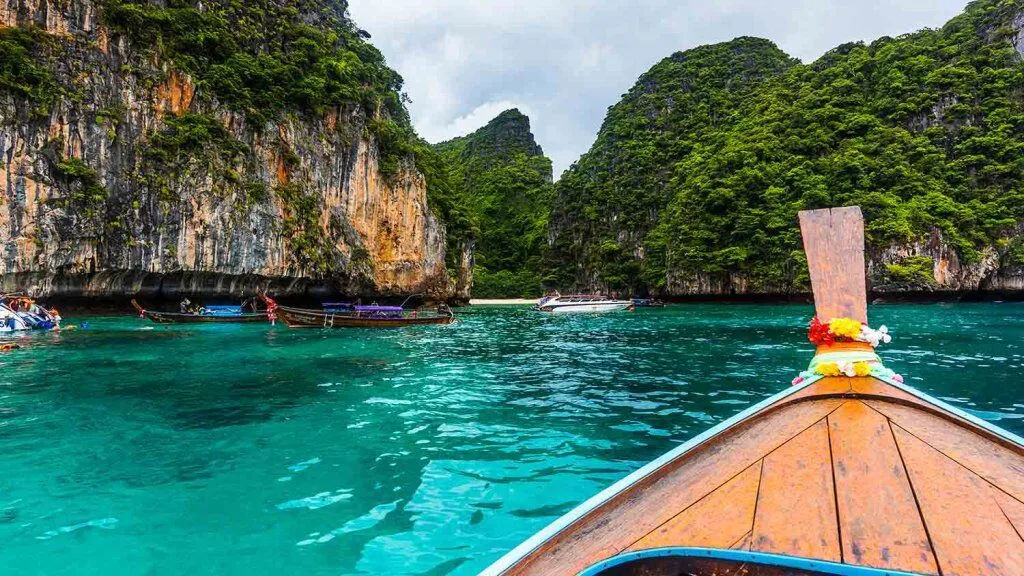 Ko Phi Phi Don
Popular Island In Krabi
Attractions Details
| | |
| --- | --- |
| 📌 Address | Ko Phi Phi Don, Ao Nang, Mueang Krabi District, Krabi, Thailand |
| ⏰ Opening Hours | 8:00 AM - 5:00 PM |
| 💸 Entrance Fee | THB 200 |
Find it on google maps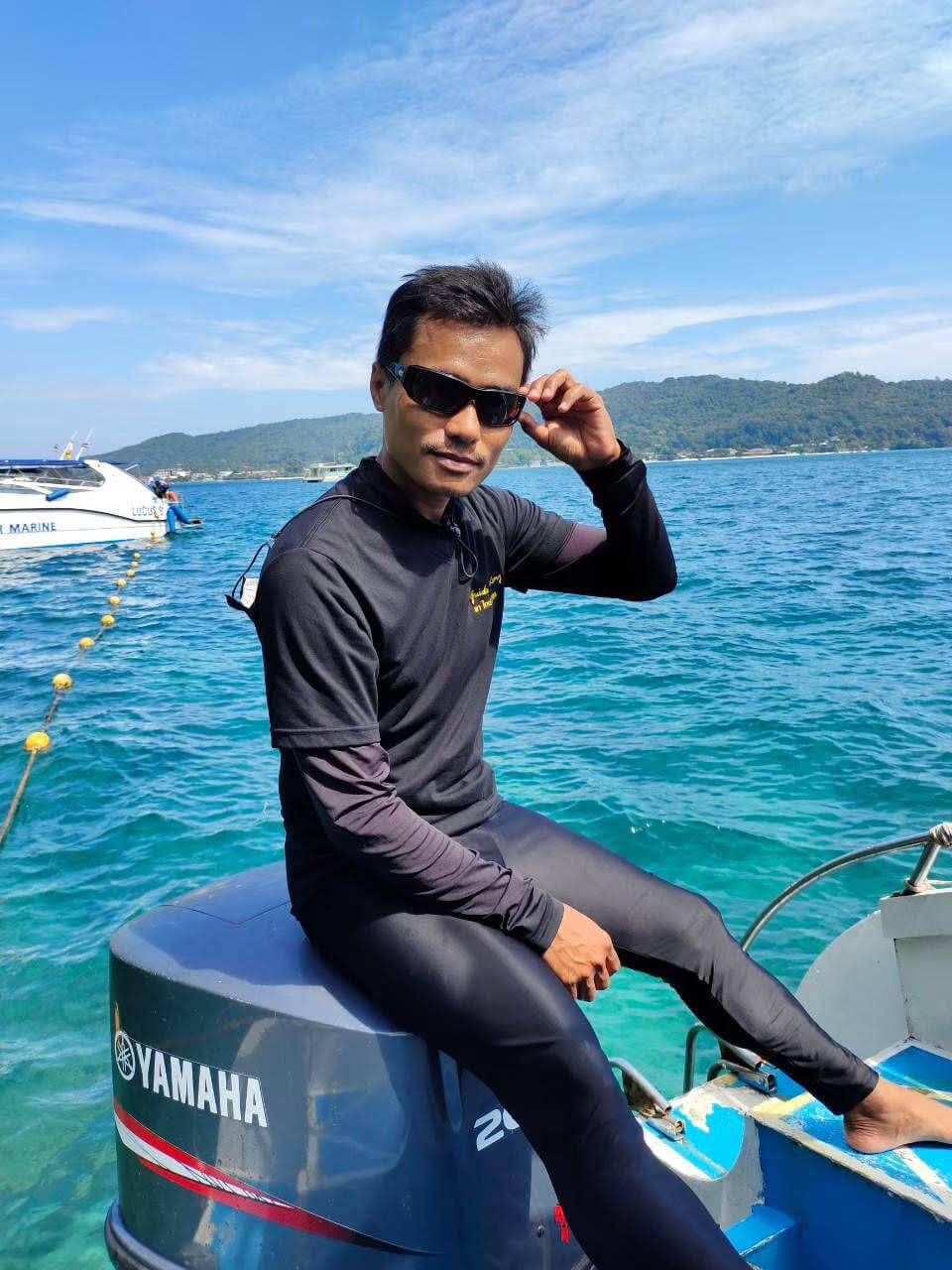 Dew
Local tour guide
"Beat the crowds and experience the real beauty of Koh Phi Phi Don by waking up early and hiking up to the viewpoint. The breathtaking sunrise over the island is worth the early rise and you'll have the place all to yourself before the tourist rush."
What is Koh Phi Phi Don?
Koh Phi Phi Don is a breathtaking island located in the Krabi province of Thailand. It is part of the Phi Phi archipelago and is known for its stunning beaches, crystal-clear waters, and vibrant nightlife. The island offers a perfect blend of natural beauty, relaxation, and adventure for visitors to enjoy.
History of Koh Phi Phi Don
Koh Phi Phi Don has a rich history dating back to ancient times. The island was once a major trading hub between India, China, and the Arabian Peninsula. Over the years, it has been influenced by various cultures and civilizations, including the Hindu, Buddhist, and Muslim communities.
Today, it is a popular tourist destination that showcases its unique cultural heritage and natural wonders.
When organizing your tours in Krabi, don't miss the opportunity to explore the captivating Ko Phi Phi Don.
Visit Ko Phi Phi Don on Our:
All-Inclusive

Krabi Iconic Tour: The Legendary Spots

On our 'Krabi Iconic Tour: The Legendary Spots' tour we are taking you to see some of the best places Krabi has to offer. This full day sightseeing tour is the perfect fit for guests that are looking to combine a cultural experience with lots of beach fun!Our amazing guides will help you exp
Why is Koh Phi Phi Don Important?
Koh Phi Phi Don holds significant importance for both Thailand and international tourists. First, it is a major contributor to Thailand's tourism industry, attracting thousands of visitors every year.
The island's beauty and charm generate substantial revenue and provide employment opportunities for the local community. Second, Koh Phi Phi Don serves as a symbol of Thailand's natural wonders and biodiversity, highlighting the country's commitment to environmental preservation.
Things to do & see at Koh Phi Phi Don
There is an array of exciting activities and attractions to explore on Koh Phi Phi Don. Some of the most popular ones include:
Maya Bay: This stunning bay gained international fame as the filming location for the movie "The Beach." Visitors can relax on the pristine white sand beach and swim in the crystal-clear waters.


Monkey Beach: As the name suggests, Monkey Beach is home to a playful troop of monkeys. Visitors can observe these fascinating creatures in their natural habitat and enjoy snorkeling in the nearby coral reefs.


Phi Phi Viewpoint: Hiking to the Phi Phi Viewpoint rewards visitors with panoramic vistas of the island's breathtaking landscape. The viewpoint offers stunning views of the turquoise sea, lush greenery, and surrounding islands.


Tonsai Village: Tonsai Village is the main hub of Koh Phi Phi Don, offering a lively atmosphere with numerous shops, restaurants, and bars. It is the perfect place to experience the island's vibrant nightlife.


Long Beach: Long Beach is a tranquil stretch of sand where visitors can unwind and bask in the island's natural beauty. It is an ideal spot for sunbathing, swimming, and enjoying spectacular sunsets.
In addition to these attractions, Koh Phi Phi Don offers a variety of water sports activities, such as snorkeling, scuba diving, kayaking, and boat tours. Exploring the underwater world teeming with colorful coral reefs and marine life is a must-do experience. Koh Phi Phi Don provides a range of accommodation options, from budget-friendly guesthouses to luxurious resorts, ensuring a comfortable stay for every type of traveler. Additionally, the island boasts a diverse culinary scene, serving delectable Thai cuisine and international dishes.
Our Top Trending Krabi Tours:
With its stunning natural beauty, thrilling activities, and vibrant atmosphere, Koh Phi Phi Don is an unforgettable destination for anyone seeking an idyllic tropical paradise.
Attractions Details
| | |
| --- | --- |
| 📌 Address | Ko Phi Phi Don, Ao Nang, Mueang Krabi District, Krabi, Thailand |
| ⏰ Opening Hours | 8:00 AM - 5:00 PM |
| 💸 Entrance Fee | THB 200 |
Find it on google maps
Krabi Attractions
Frequently asked questions
What is Ko Phi Phi Don known for?

Ko Phi Phi Don is known for its stunning beaches, vibrant nightlife, clear waters, and being a popular destination for snorkeling and diving.
Where is Ko Phi Phi Don located in Krabi, and how do I get there?

Ko Phi Phi Don is part of the Phi Phi Islands, accessible by ferry or speedboat from Phuket, Krabi, and other nearby islands.
Are there accommodations available on Ko Phi Phi Don, and what types of lodging options are there?

Yes, Ko Phi Phi Don offers a range of accommodations, including resorts, hotels, hostels, and guesthouses to suit different budgets.
What are the best snorkeling and diving spots around Ko Phi Phi Don, and are there diving schools for beginners?

Top snorkeling and diving spots include Shark Point, Anemone Reef, and Bida Nok. There are diving schools offering courses for beginners and advanced divers.
What is the nightlife like on Ko Phi Phi Don, and are there beach parties or bars to enjoy in the evenings?

Ko Phi Phi Don is known for its vibrant nightlife with beach parties and numerous bars and clubs, making it a hub for nighttime entertainment.