 Nai Thon Beach
Beautiful beach in Phuket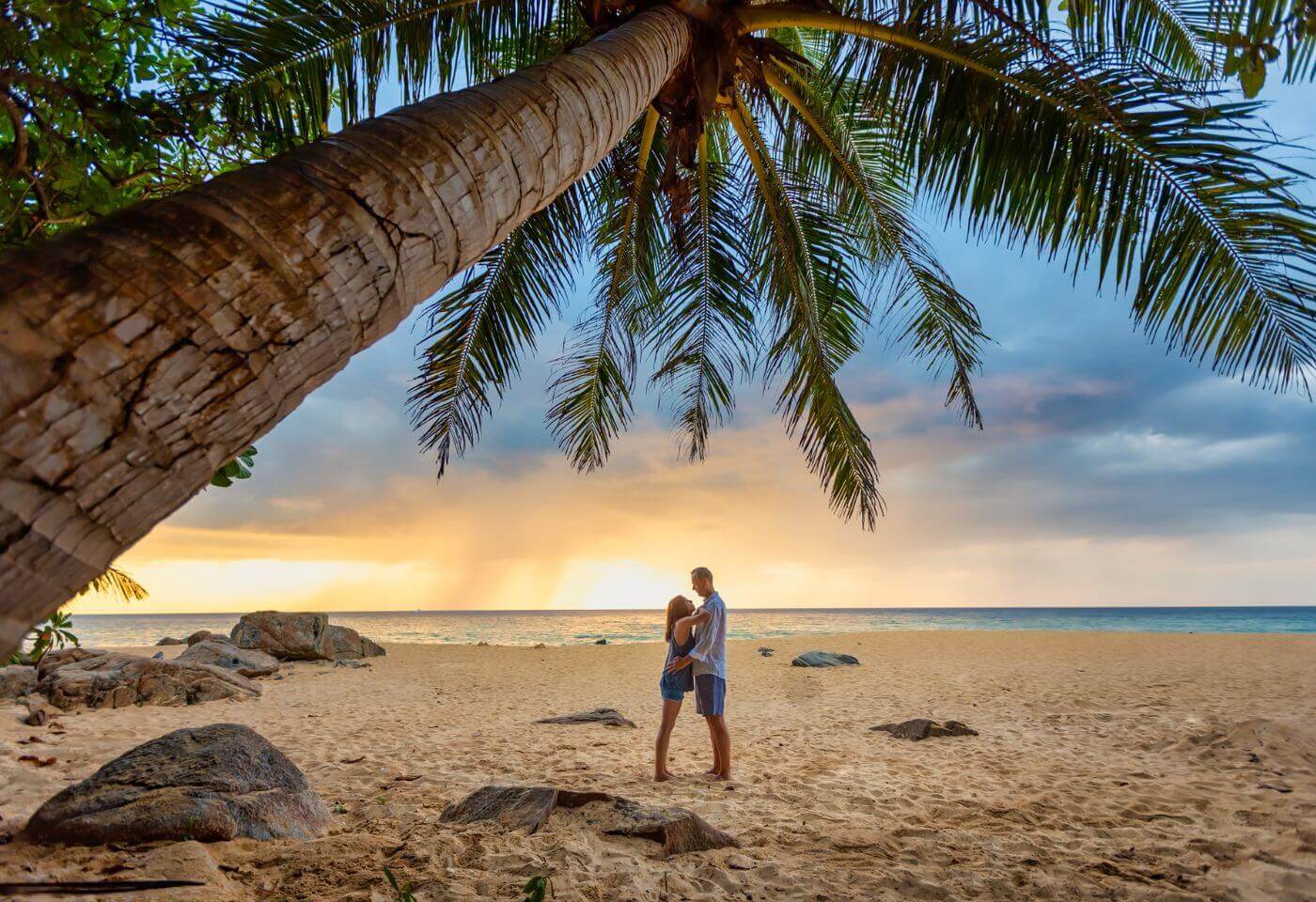 Nai Thon Beach
Beautiful beach in Phuket
Attractions Details
| | |
| --- | --- |
| 📌 Address | Nai Thon Beach, Phuket 83110, Thailand |
| ⏰ Opening Hours | Varies |
| 💸 Entrance Fee | Free |
Find it on google maps
What is Nai Thon Beach?
Nai Thon Beach is a picturesque beach located on the island of Phuket in Thailand. Situated along the Andaman Sea, this beach offers visitors breathtaking views of crystal clear turquoise waters and pristine white sandy shores. It is a hidden gem that provides a tranquil and serene escape from the bustling tourist areas of Phuket.
History of Nai Thon Beach
The history of Nai Thon Beach traces back to the traditional fishing village that once thrived in the area. The village relied on fishing as the main source of livelihood, with locals engaging in traditional fishing practices. Over the years, the untouched beauty of Nai Thon Beach attracted tourists seeking a secluded and untouched beach experience.
Visit Nai Thon Beach on Our:
All-Inclusive

Phuket Beach Plane Spotting and Monkey Cave Temple Visit

Aviation enthusiasts, sightseers and travelers craving culture will love our Phuket Beach Plane Spotting and Monkey Cave Temple Visit Tour! Helping you see the best of the island in one day, this Phuket tour starts off with a private transfer to the famous Nai Thon stairs where you'll be able to get some snaps for Instagram before going plane spotting at Mai Khao beach. Enjoy a once in a lifetime lunch (all included!) at a floating restaurant before adventuring through the Wat Suwan Kuha cave temple, all accompanied by your very own private tour guide!
Why is Nai Thon Beach Important?
Nai Thon Beach holds significant importance as it showcases the natural beauty of Phuket. It provides an escape from the crowded tourist spots and offers a serene environment for relaxation and rejuvenation. The beach also plays a vital role in supporting the local economy by attracting tourists and providing employment opportunities for the residents.
Things to Do & See at Nai Thon Beach
Swim and Sunbathe: The crystal clear waters of Nai Thon Beach are perfect for swimming and snorkeling. Visitors can spend their days lounging on the soft sands, soaking up the sun, and taking refreshing dips in the turquoise sea.
Explore Marine Life: Snorkeling and diving enthusiasts can discover the vibrant underwater world of Nai Thon Beach. The coral reefs and diverse marine life make it an ideal spot for underwater exploration.
Enjoy Water Sports: Adrenaline junkies can engage in thrilling water sports activities such as jet skiing, kayaking, and paddleboarding. These activities add excitement and adventure to the beach experience.
Indulge in Local Cuisine: Visitors can savor the flavors of Thailand by exploring the local restaurants and beachside cafes. The fresh seafood and authentic Thai dishes are a must-try for food lovers.
Relax and Unwind: Nai Thon Beach offers a peaceful ambiance, making it the perfect spot for relaxation. Visitors can unwind with a beachside massage or simply enjoy a peaceful stroll along the shore.
Nai Thon Beach is a hidden paradise in Phuket, offering a serene and idyllic coastal experience. With its pristine beauty, warm hospitality, and a range of activities to enjoy, Nai Thon Beach promises an unforgettable tropical getaway.
Attractions Details
| | |
| --- | --- |
| 📌 Address | Nai Thon Beach, Phuket 83110, Thailand |
| ⏰ Opening Hours | Varies |
| 💸 Entrance Fee | Free |
Find it on google maps