 Simfoni Lake
Popular Lake In Kuala Lumpur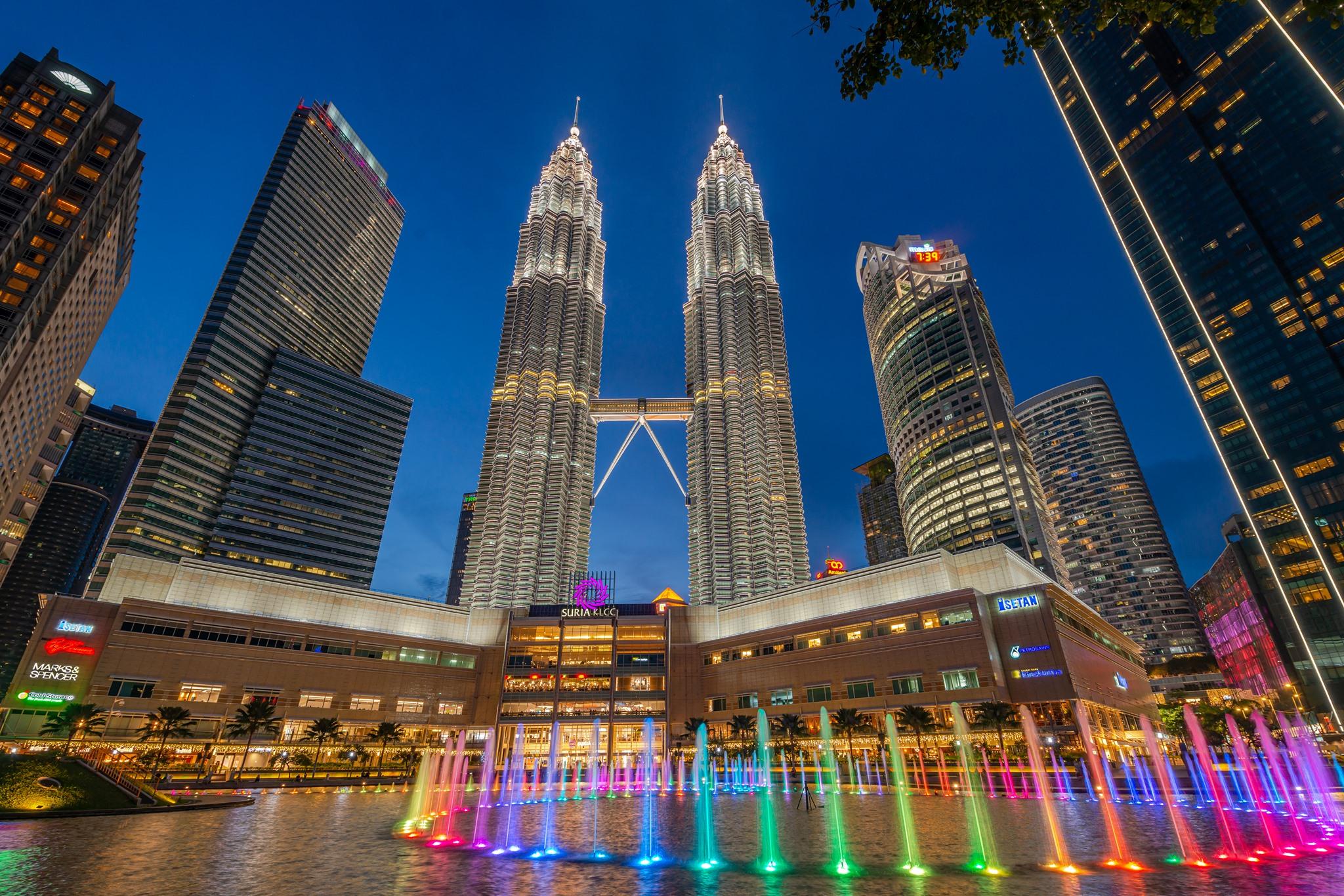 Simfoni Lake
Popular Lake In Kuala Lumpur
Attractions Details
| | |
| --- | --- |
| 📌 Address | Simfoni Lake, Kuala Lumpur City Centre, 50450 Kuala Lumpur, Wilayah Persekutuan Kuala Lumpur, Malaysia |
| ⏰ Opening Hours | 8:00 AM - 5:00 PM |
| 💸 Entrance Fee | Varies |
Find it on google maps
Janice
Local tour guide
"To make the most of your visit to Simfoni Lake in Kuala Lumpur, arrive early in the morning to avoid crowds and witness the stunning sunrise reflecting off the calm waters, creating a picturesque scene that will leave you mesmerized. Don't forget to bring some bread crumbs to feed the colorful resident koi fish, providing an interactive and memorable experience amidst the serene surroundings."
What is Simfoni Lake?
Simfoni Lake is a picturesque attraction located in Kuala Lumpur, Malaysia. This scenic lake is nestled amidst lush greenery and offers visitors a tranquil oasis in the heart of the bustling city.
History of Simfoni Lake
The history of Simfoni Lake dates back to the development of the city itself. As Kuala Lumpur grew into a modern metropolis, the need for recreational spaces became evident. Simfoni Lake was created as part of a city beautification project, with the aim of providing a serene environment for locals and tourists to enjoy.
When planning your tours in Kuala Lumpur don't forget to visit Simfoni Lake.
Visit Simfoni Lake on Our:
All-Inclusive
Why is Simfoni Lake Important?
Simfoni Lake holds significance for several reasons. Firstly, it serves as a much-needed escape from the hustle and bustle of city life. Visitors can relax and unwind in the peaceful surroundings, enjoying the natural beauty of the lake and its surroundings. Secondly, Simfoni Lake is an important landmark that showcases the city's commitment to preserving green spaces and creating a harmonious environment for its residents and visitors.
Things to do & see at Simfoni Lake
Boating: Visitors can rent paddle boats or rowboats to explore the calm waters of the lake. It is a delightful activity for couples, families, or friends.


Picnic spots: The lake is surrounded by well-maintained grassy areas, perfect for picnicking. Visitors can bring along their favorite snacks and enjoy a leisurely meal in the serene setting.


Nature walks: There are scenic walking paths around the lake, allowing visitors to take in the beauty of the surrounding flora and fauna. It is an ideal activity for nature enthusiasts and photographers.


Water fountain shows: At selected times, visitors can witness mesmerizing water fountain shows, where colorful jets of water dance to synchronized music.
In addition to these activities, Simfoni Lake offers a peaceful atmosphere to simply sit and soak in the natural surroundings. Whether it's enjoying the vibrant blooms of flowers or watching the sun set over the tranquil waters, the beauty of Simfoni Lake is sure to captivate visitors.
There are also nearby amenities such as cafes and restaurants, providing opportunities for visitors to grab a bite or enjoy a refreshing drink while admiring the lake's scenic vistas.
Simfoni Lake is a hidden gem in Kuala Lumpur, offering a serene escape from the city's fast-paced lifestyle.
Our Top Trending Kuala Lumpur Tours:
All-Inclusive

Kuala Lumpur Instagram Tour: Most Famous Spots

All-Inclusive

Colmar Tropicale French Village and Chin Swee Cave Temple Tour

All-Inclusive

Kuala Lumpur Genting Highlands Highlights Tour
Whether you're seeking relaxation, outdoor activities, or simply a connection with nature, Simfoni Lake is a must-visit attraction that will leave you rejuvenated and enchanted.
Attractions Details
| | |
| --- | --- |
| 📌 Address | Simfoni Lake, Kuala Lumpur City Centre, 50450 Kuala Lumpur, Wilayah Persekutuan Kuala Lumpur, Malaysia |
| ⏰ Opening Hours | 8:00 AM - 5:00 PM |
| 💸 Entrance Fee | Varies |
Find it on google maps
Kuala Lumpur Attractions
Frequently asked questions
Where is Simfoni Lake located?

Simfoni Lake is located in Kuala Lumpur, Malaysia.
What is the main attraction of Simfoni Lake?

The main attraction of Simfoni Lake is its stunning musical fountain shows.
Are there any recreational activities available at Simfoni Lake?

Yes, visitors can enjoy paddle boating and cycling around the lake.
Is there an entrance fee to visit Simfoni Lake?

No, entry to Simfoni Lake is free for all visitors.
What are the operating hours of Simfoni Lake?

Simfoni Lake is open from 8:00 AM to 10:00 PM daily.