 Karon View Point
Beautiful Viewpoint in Phuket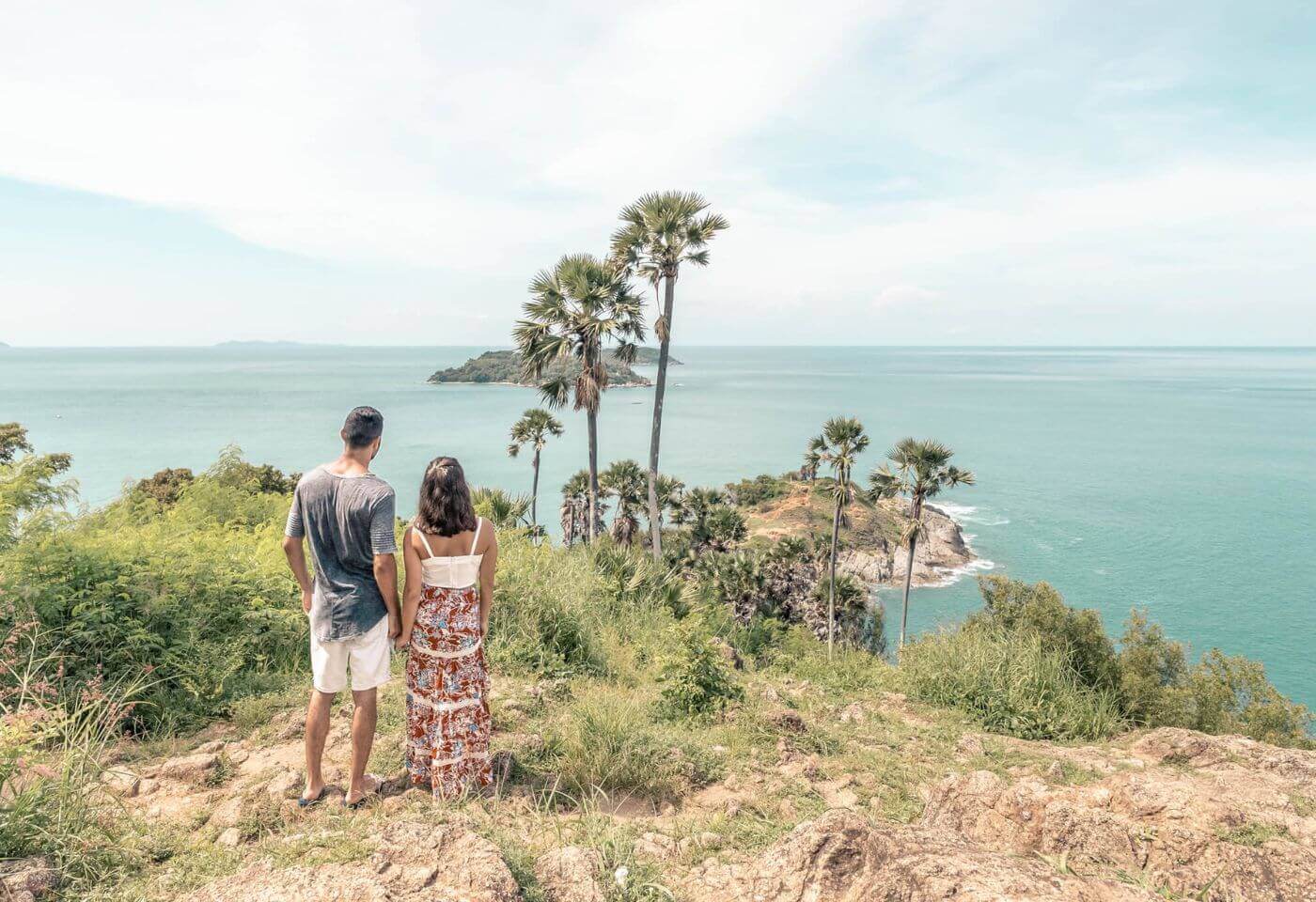 Karon View Point
Beautiful Viewpoint in Phuket
Attractions Details
| | |
| --- | --- |
| 📌 Address | 4233 Tambon Karon, Amphoe Mueang Phuket, Chang Wat Phuket 83100, Thailand |
| ⏰ Opening Hours | 24 hours |
| 💸 Entrance Fee | Free |
Find it on google maps
What is Karon View Point?
Karon View Point is a stunning lookout nestled on the tropical island of Phuket, Thailand. Positioned atop a hill, this vantage point offers awe-inspiring panoramic views of the Andaman Sea, the lush coastline, and the neighboring islands, creating an unforgettable visual feast for all who visit.
History of Karon View Point
Karon View Point's history is deeply rooted in Phuket's evolution as a sought-after destination. Over the years, it has become a must-visit spot for travelers seeking a captivating overview of the island's natural beauty and marine vistas.
Visit Karon View Point on our:
All-Inclusive

Phuket Instagram Tour: The Most Famous Spots

Looking for a Phuket tour to get some holiday snaps to remember? Our Phuket Instagram Tour is the perfect way to spice up your feed, taking you to some of the most famous spots on the island including the Big Buddha, Wat Chalong Temple, the Old Phuket Tour and much more, with private transportation to and from your hotel! Accompanied by your own private tour guide, and with an included lunch at a secret restaurant, the best way to explore the island's Instagrammable spots is on one of our most popular all-inclusive tours in Phuket!
Why is Karon View Point Important?
Karon View Point holds a special place in Phuket's allure for several reasons. Firstly, it encapsulates the essence of the island's allure—turquoise waters merging with verdant landscapes—creating a view that is quintessentially Phuket. Secondly, this viewpoint is a tribute to the island's rich cultural tapestry, where nature's splendor is interwoven with local heritage.
Things to do & see at Karon View Point
Karon View Point invites visitors to immerse themselves in Phuket's grandeur and capture its spellbinding charm:
Scenic Gaze: Feast your eyes on the breathtaking vistas that stretch before you—the azure sea merging with the sky, lush islands dotting the horizon, and the picturesque coastline hugging the shore.
Photography: Capture the beauty of Karon View Point through your lens, preserving the spellbinding scenes for cherished memories.
Contemplation: Allow the serenity of the surroundings to envelop you, offering a moment of tranquility and contemplation amid nature's grandeur.
Cultural Connection: Embrace the local heritage as you take in the panoramic views, a reminder of the symbiotic relationship between Phuket's people and its natural splendor.
Karon View Point promises an unparalleled sensory experience where land, sea, and sky coalesce in an enchanting display of nature's artistry.
Its breathtaking vistas, gentle breezes, and the sense of unity with Phuket's captivating beauty create an indelible memory that lingers long after you've departed.
Whether you seek inspiration, relaxation, or the chance to be one with nature, Karon View Point is a must-visit destination that promises to captivate and resonate with your soul.
Attractions Details
| | |
| --- | --- |
| 📌 Address | 4233 Tambon Karon, Amphoe Mueang Phuket, Chang Wat Phuket 83100, Thailand |
| ⏰ Opening Hours | 24 hours |
| 💸 Entrance Fee | Free |
Find it on google maps
Phuket Attractions