Best Restaurants in Sri Lanka
Best Restaurants in Sri Lanka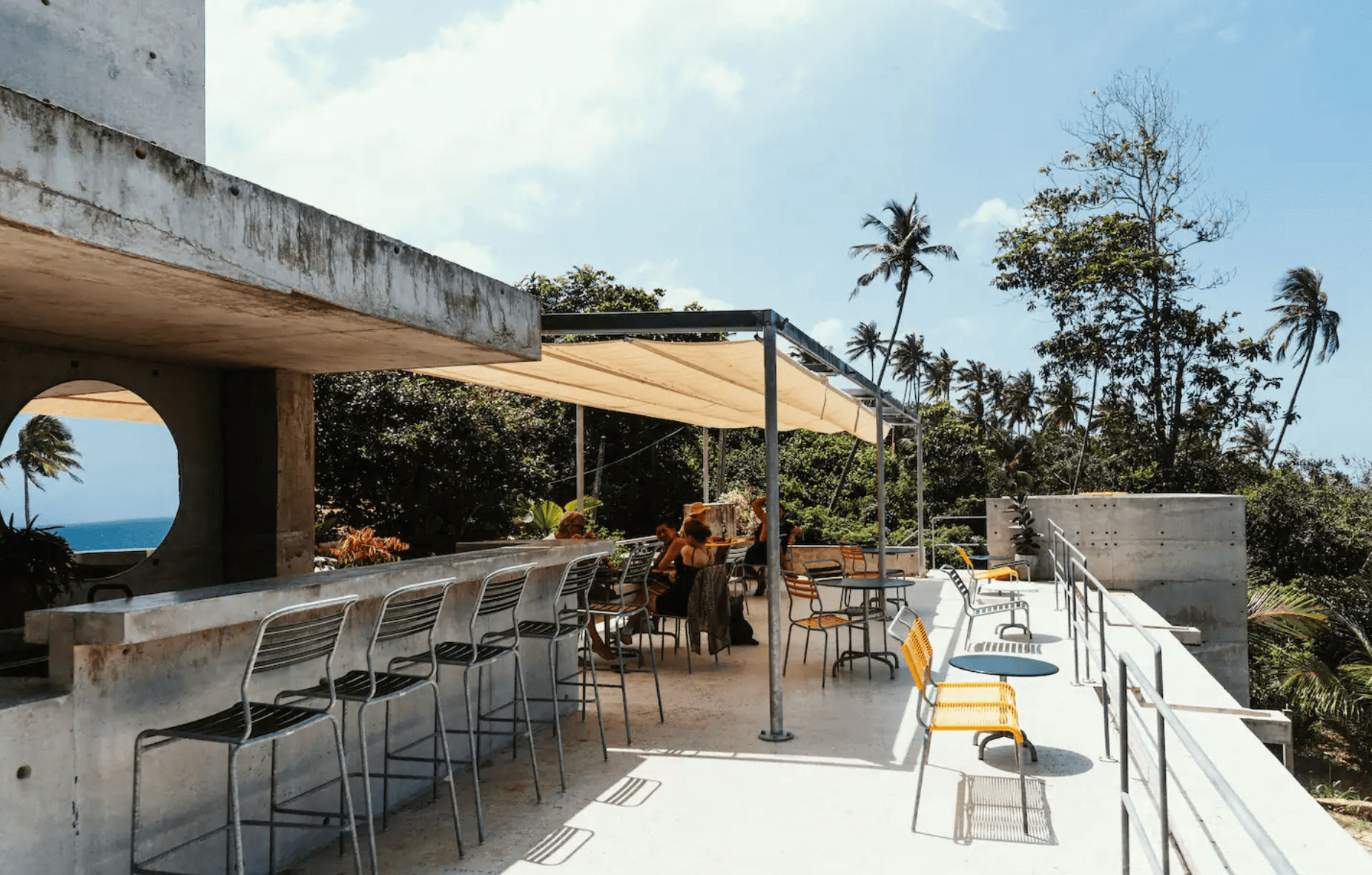 Welcome to Sri Lanka, where the food scene is as vibrant and spicy as its cultural heritage! Get your taste buds in gear because we're about to take you on a wild culinary adventure that will leave your mouth watering with excitement!
Sri Lankan cuisine is a melting pot of flavors, with influences from all over the world, resulting in a unique and delicious blend of spices and ingredients. From the fiery curries of the south to the sweet treats of the north, the food in Sri Lanka is nothing short of amazing!
In this blog post, we'll be taking you on a tour of the best restaurants in Sri Lanka, so whether you're a seafood lover or a meat enthusiast, a spice addict or a dessert expert, there's something for everyone. And if you're looking for a personalized experience, we've got you covered with our private tours in Sri Lanka, where you can explore the culinary delights of the island at your own pace.
So, get ready to feast your eyes and your taste buds on the best that Sri Lanka has to offer!
Smoke & Bitters - Hiriketiya
Oh my goodness, if you're planning a trip to Sri Lanka, you simply can't miss out on visiting the beautiful beach town of Hiriketiya! Not only will you be able to soak up the stunning ocean views and catch some gnarly waves, but you'll also have the chance to visit one of Asia's Best 50 Bars of 2022: Smoke & Bitters!
Tucked away in a serene coconut grove on Pehebiya Beach, Smoke & Bitters is a dreamy cocktail bar and smokehouse that's a big hit with tourists! And with a drinks program that focuses on championing local spirits and ingredients, you're sure to get a taste of the island's finest offerings.
The food menu is equally impressive and definitely worth talking about. The menu features mouth-watering dishes such as smoked pulled pork, smoked beef brisket, and smoked jackfruit tacos. And if you're in the mood for something hearty, try their signature dish, the smoked burger, which is packed with flavor and comes with a side of crispy fries.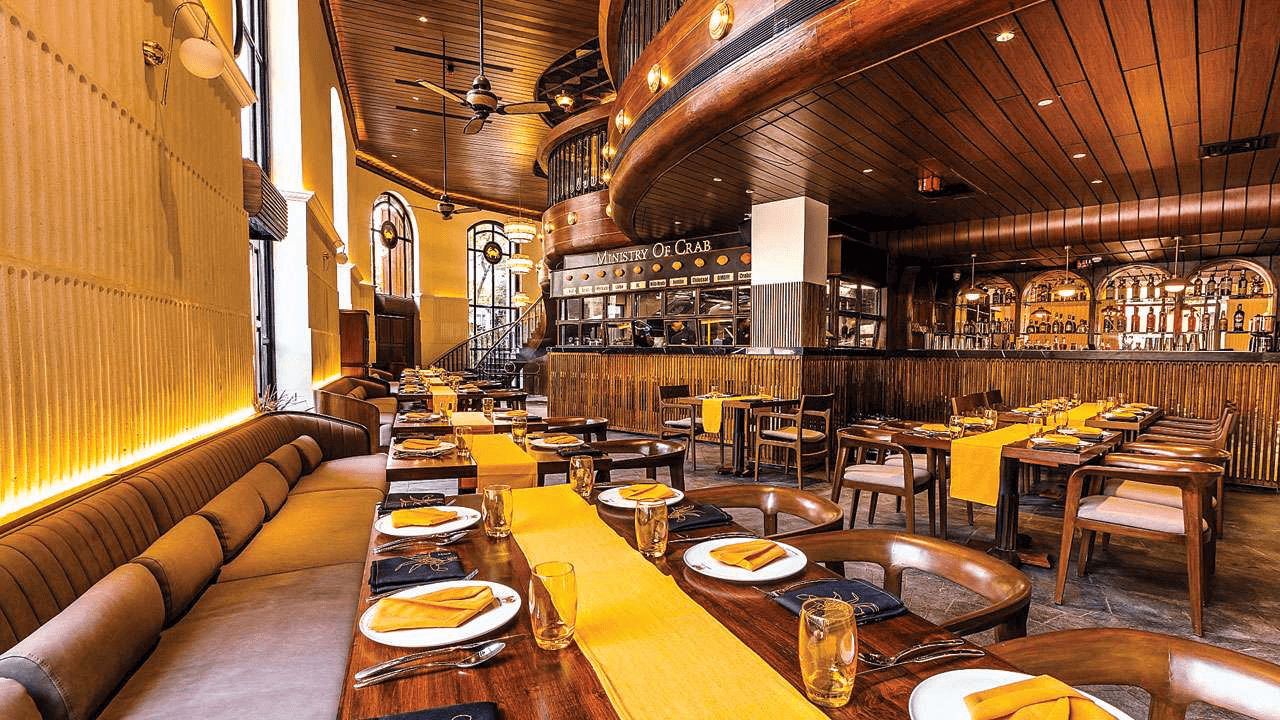 Ministry of Crab - Colombo
If you're on the hunt for the ultimate seafood experience in Sri Lanka, look no further than the Ministry of Crab. This restaurant has definitely earned its spot on the World's 50 Best Restaurants Asia list, and we are here to tell you why!
It's a crab lover's paradise, offering some of the freshest and most succulent crab dishes you'll ever have the pleasure of tasting. The crabs range in size from small to "crabzilla", and they are cooked to order, ensuring you receive only the freshest catch. The menu also includes other seafood dishes, as well as vegetarian and meat options, but let's be honest - it's all about the crabs here.
But wait, there's more! Not only is the crab absolutely divine, but the whole experience at MoC is an adventure in itself. This is definitely not a place for a quiet meal - expect a rowdy and interactive atmosphere where you can really get hands-on with your food. Trust us, the fun and energetic vibe here makes for a truly unforgettable dining experience.
Word has spread fast about this popular spot, so be sure to book ahead to avoid missing out on this crab-tastic adventure!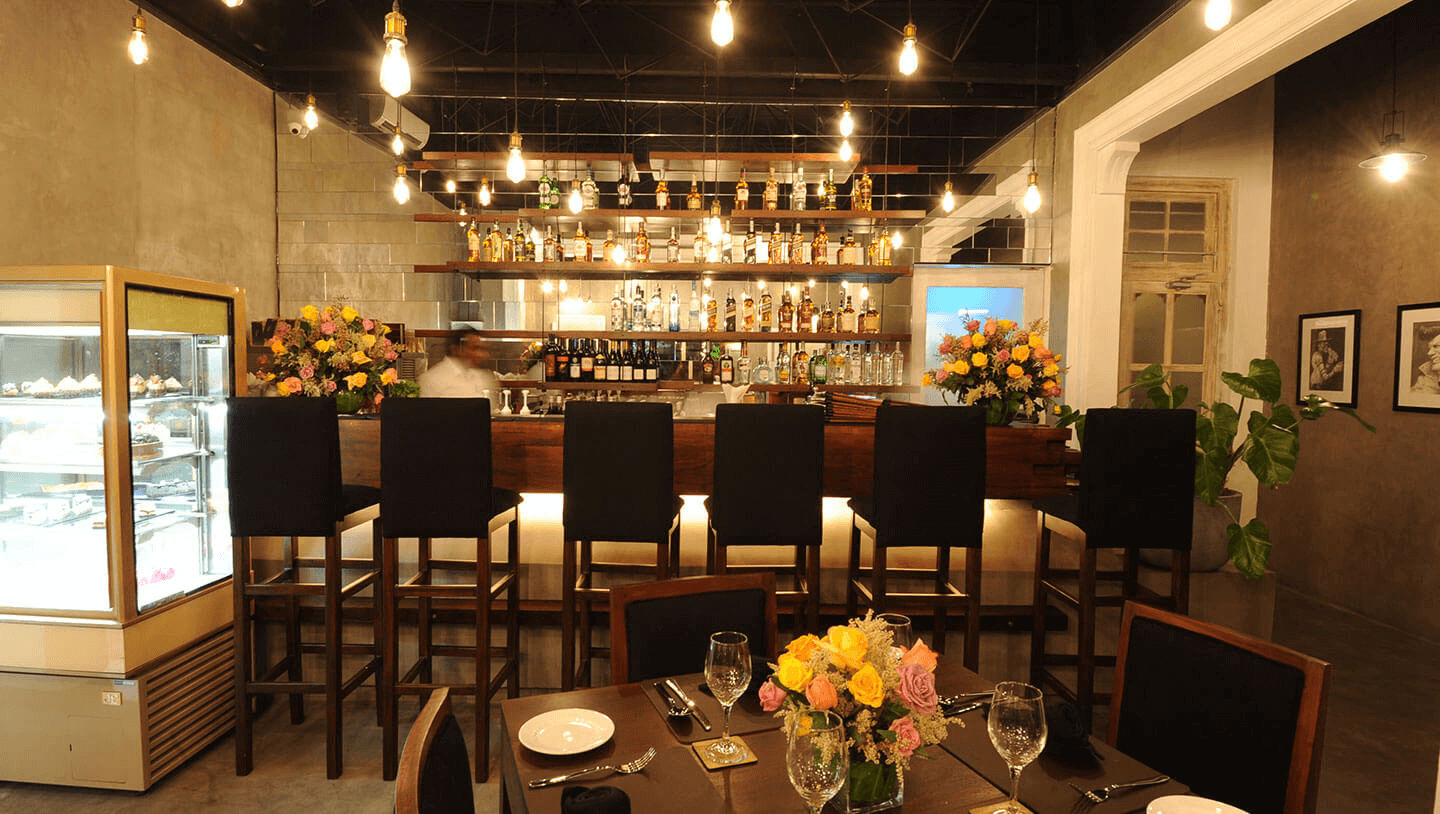 The Avenue - Colombo
This one is for the foodies who enjoy fine dining!
With a mouthwatering menu that features a fusion of international cuisines, The Avenue is quickly making a name for itself among Colombo's elite. And who can blame them? The food is downright delicious!
Located in Alfred House Gardens, the restaurant boasts a chic yet cosy atmosphere that is perfect for any occasion. Whether you're looking for a casual lunch with friends or a romantic dinner for two, The Avenue has got you covered. And if you're planning a special event or party, the outdoor space is perfect for hosting your next big bash.
Managed by three industry veterans with over 10 years of experience, The Avenue is committed to supporting Sri Lanka's local agricultural industry in a sustainable manner. Head Chef Charitha Sham, who has worked in a Michelin-starred restaurant, ensures that every dish is made to international standards and is bursting with flavor.
The menu at The Avenue is extensive, with something for everyone. From Asian-inspired dishes to tacos, pastas, and, of course, their amazing meat selection, you won't be disappointed. The meat is cooked to perfection, and you can taste the care and attention to detail that goes into each dish.
Thank us later ;)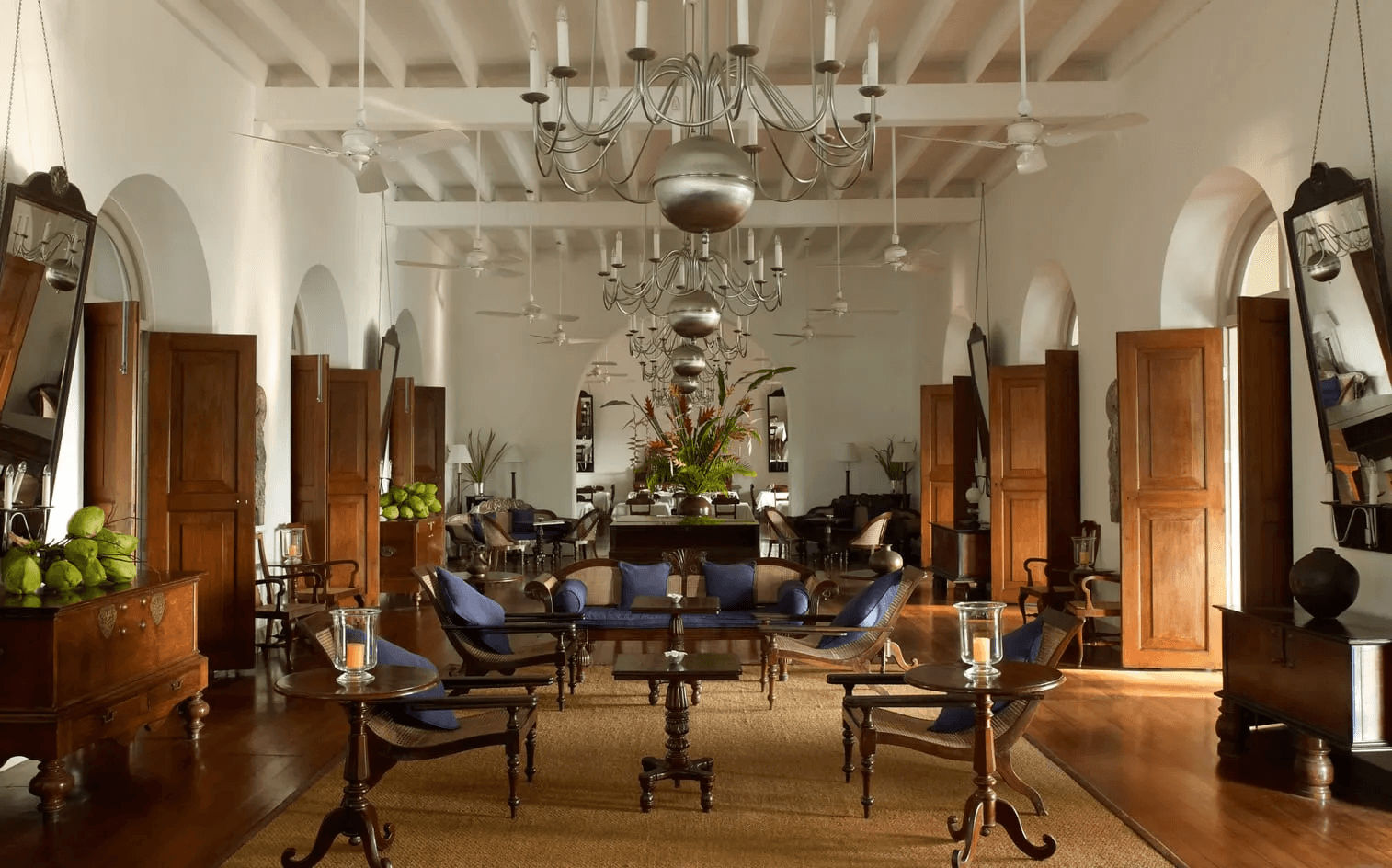 Amangalla - Galle
We've got a hot tip for all of you craving some delicious eats and a spot of tea in Sri Lanka. You simply have to check out Amangalla in the charming town of Galle. Trust us, this place is the bomb!
The high tea service is out of this world. From savory sandwiches to sweet pastries, everything is absolutely divine. And don't even get us started on the tea selection - it's a tea lover's paradise! The teas are sourced from all over the island and are brewed to perfection. Plus, the beautiful setting of Amangalla makes the experience even more special.
Dinner at Amangalla is equally amazing. The chefs use the freshest local ingredients so whether you're in the mood for seafood, curries, or anything in between, Amangalla has got you covered. And the presentation? Gorgeous!
Overall, Amangalla is a must-visit for any foodie or tea lover traveling through! And while you're at Galle, make sure to check our Galle instagram tour that will take to the most photogenic and most instagrammable places in Galle!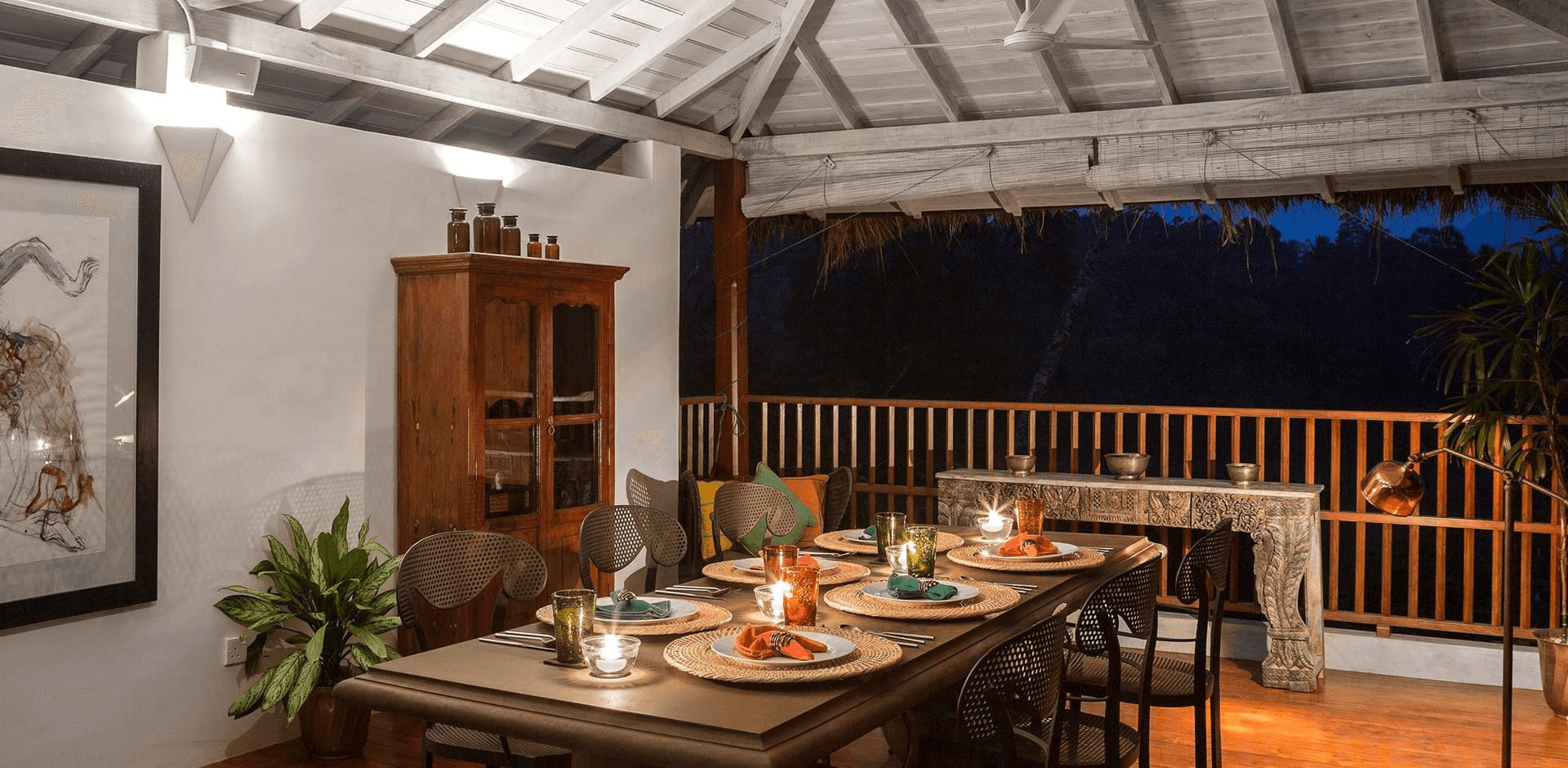 Kandy House - Kandy
Located in the heart of Sri Lanka, Kandy House is a stunning boutique hotel that offers a unique dining experience. The menu at Kandy House is a delightful fusion of Sri Lankan and international cuisines, all prepared using locally sourced and fresh ingredients. The talented chefs at the hotel are always innovating and experimenting with new flavors and ingredients to create unique and exciting dishes. And boy, do they deliver!
The Sri Lankan Rice and Curry is one of the standout dishes at Kandy House, a platter of rice served with an array of curries, chutneys, and sambals that will set your mouth on fire. Each curry is a celebration of flavor and spice that will leave you craving for more! Another must-try dish is the Grilled Seafood Platter, a delicious combination of fresh fish, prawns, and squid, served with garlic butter and lemon wedges.
But it's not just the food that makes Kandy House so special - the ambiance is truly unique. As soon as you step inside, you'll be transported to a different world. The elegant and sophisticated decor, complete with antique furniture and stunning artwork, is sure to impress. And if you're lucky enough to snag a table on the veranda, you'll be treated to a breathtaking view of the garden while you dine.
In addition to the delicious food and enchanting ambiance, the service at Kandy House is impeccable. The staff are friendly and attentive, and they go above and beyond to ensure that every guest feels welcome and comfortable.
Don't forget that we offer some of the best tours in Sri Lanka, including Kandy! So if you are looking to discover the best spots in Kandy, make sure to check out our Kandy Instagram Tour!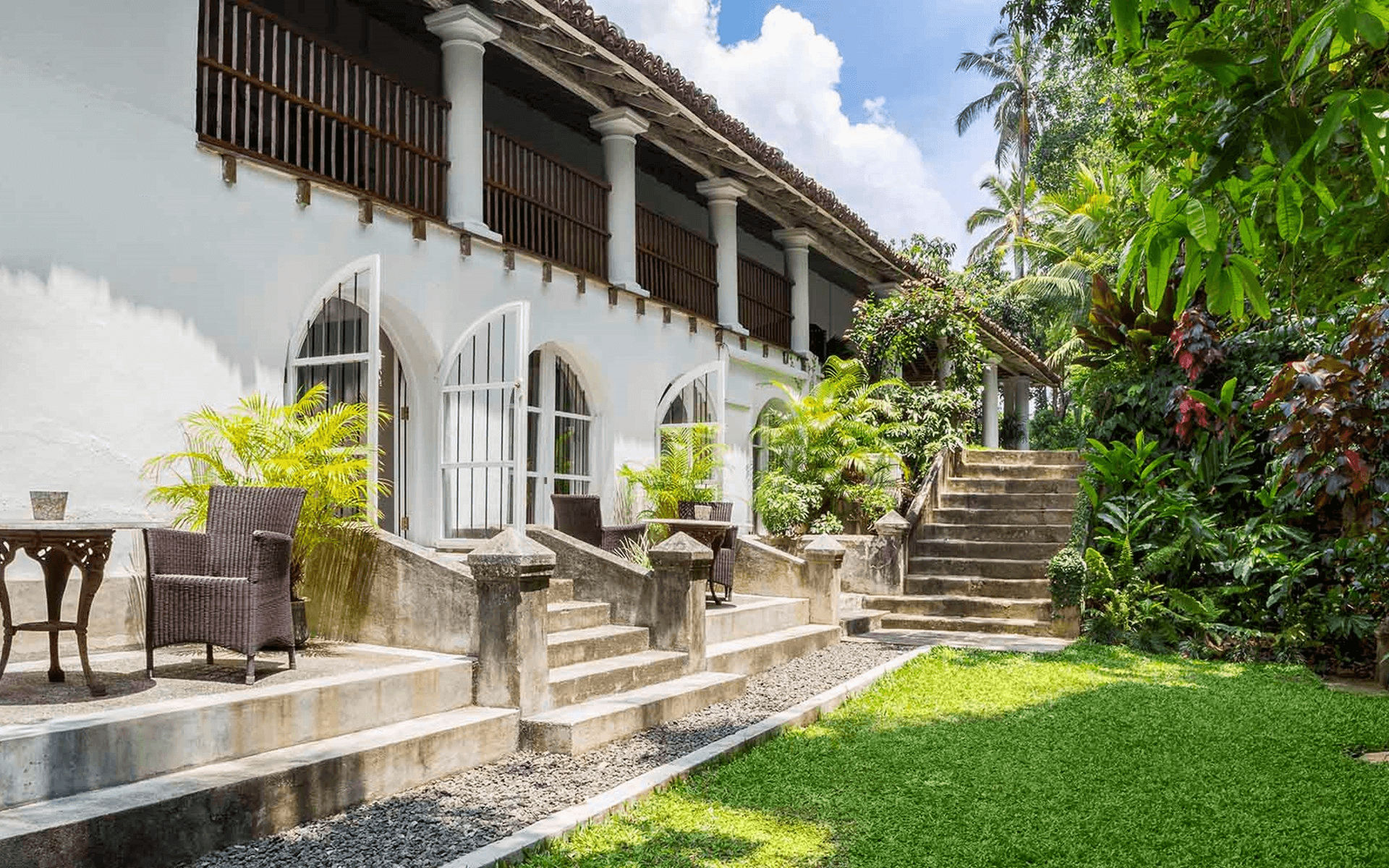 Conlcusion
And that's a wrap, foodies! We hope you enjoyed reading about the best restaurants in Sri Lanka and have found some inspiration for your next culinary adventure. From the seafood feasts at the Ministry of Crab to the colonial charm of high tea at Amangalla, Sri Lanka's culinary scene is truly a feast for the senses.
But the adventure doesn't stop there! If you're planning a trip to Sri Lanka and need help exploring this beautiful country, we've got you covered. We at ForeverVacation offers some of the best tours in Sri Lanka, designed to help you discover the hidden gems and must-see destinations that make this island so special. So don't hesitate to reach out to us for all your travel needs. Until next time, happy eating!
Recommended Articles
Get your VACATION on!
Expertly curated emails packed full of vacation inspiration, travel tips and more!