Best Hotels in Sri Lanka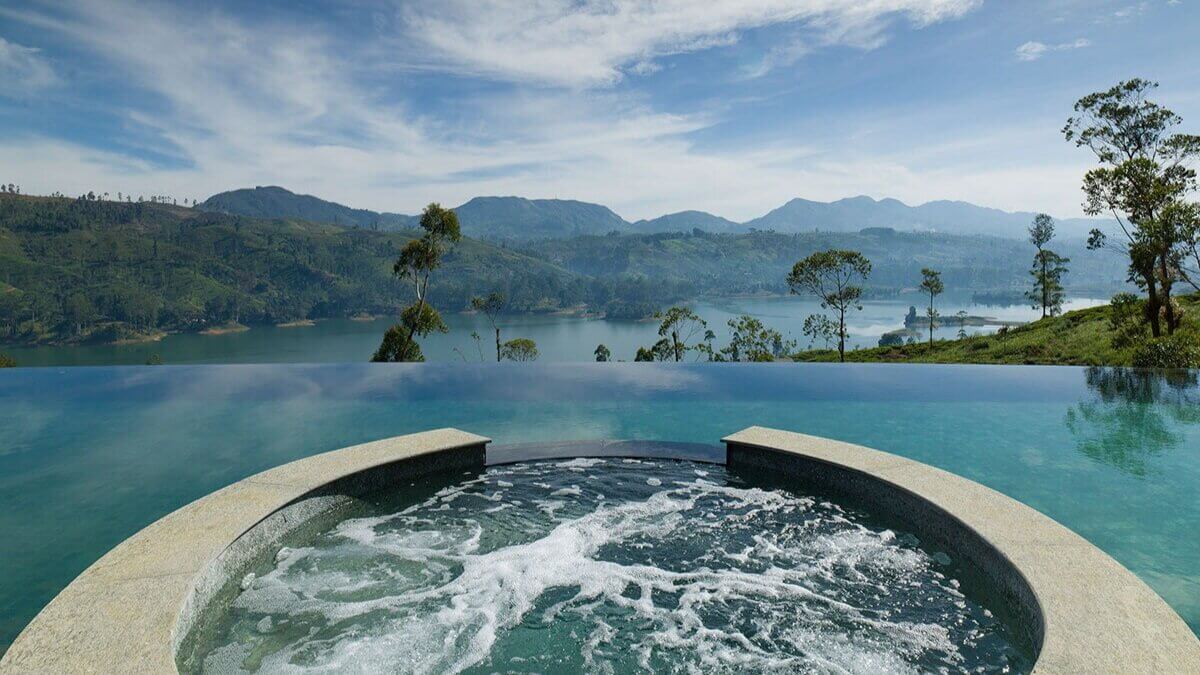 The beautiful island of Sri Lanka is often referred to as the Pearl of the Orient and for a good reason! This stunning tropical island gem is home to lush rainforest, rice paddies and tea plantations that captivates visitors with its abundant wildlife, verdant hill countries and wealth of ancient Buddhist and Hindu architecture.
It's also a beach lovers paradise, kissed by tropical seas and a haven for budget travelers and foodies with cheap prices, flavorful food and famous teas. And the best part? It's not yet been overrun with tourists like some other parts of Southeast Asia.
We at ForeverVacation are always on the lookout for exciting new destinations to explore and share with our guests. That's why we've set our sights on this small paradise , and we can't wait to welcome you on one of our tours in Sri Lanka! We're thrilled to announce that we're now offering private day tours from Galle and Kandy, including our amazing Galle Instagram Tour and Kandy Instagram Tour.
Whether you're looking to capture stunning shots for your Instagram feed or simply want to soak up the local culture and scenery, we've got you covered. With our expert guides leading the way, you'll discover hidden gems and off-the-beaten-path treasures that will make your Sri Lanka adventure truly unforgettable. So pack your bags, grab your camera, and join us for the trip of a lifetime!
Our Best Selling Tour
All-Inclusive

Sigiriya Rock Fortress Instagram Tour: The Most Iconic Spots

Our 'Sigiriya Rock Fortress Instagram Tour' is designed for adventure seekers who love to hike and want to experience some of the most beautiful and historic sites in Sri Lanka! Your day begins with an early pick up directly from your hotel by one of our amazing local guides who
But now let's focus on what you came here for! In today's blogpost we are covering a pretty essential topic when it comes to traveling: finding the best hotels in Sri Lanka! Please find below some of our top choices, ranging from mid range to luxury hotels!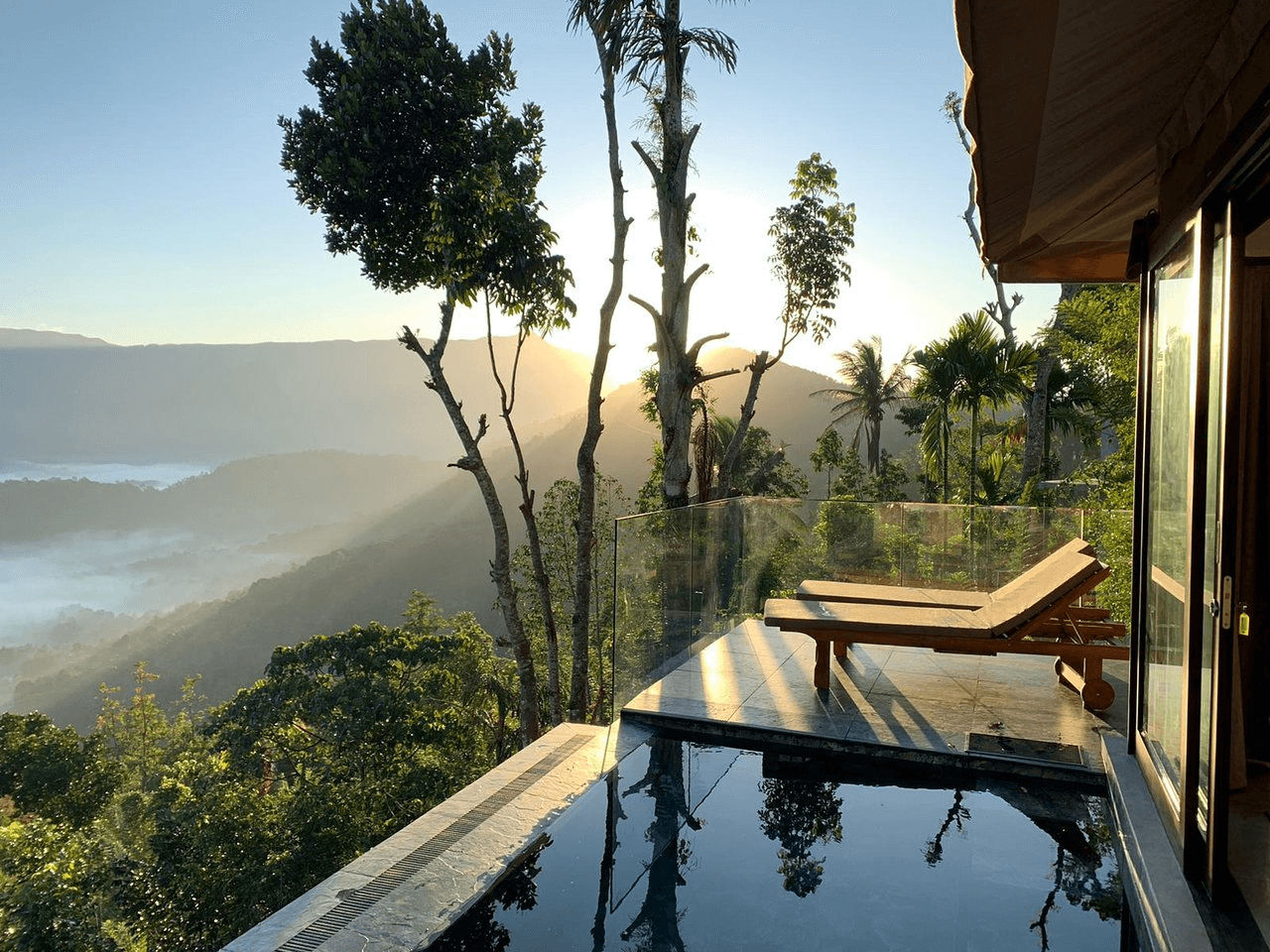 BEST HOTELS IN SRI LANKA
SAM & LOLA'S BOUTIQUE HOTEL
Located at the doorstep of some of Sri Lanka's best beaches, Sam & Lola's is an idyllic tropical hideaway in Sri Lanka's deep south and consists of only two villas, both with their own pool. The twin villas have been lovingly designed by the owners and filled with carefully curated decor and furnishings – most of which were handcrafted by local artisans and carpenters. The hotel space affords guests the perfect balance of barefoot luxury and privacy as well as unrestricted access to what Sri Lanka has to offer. This is one of our favorite places to stay in Sri Lanka! Tip: book well in advance, as it as many other people's favorite too ;)
Location: Dikwella/ Hiriketiya
Website: https://samandlolas.com/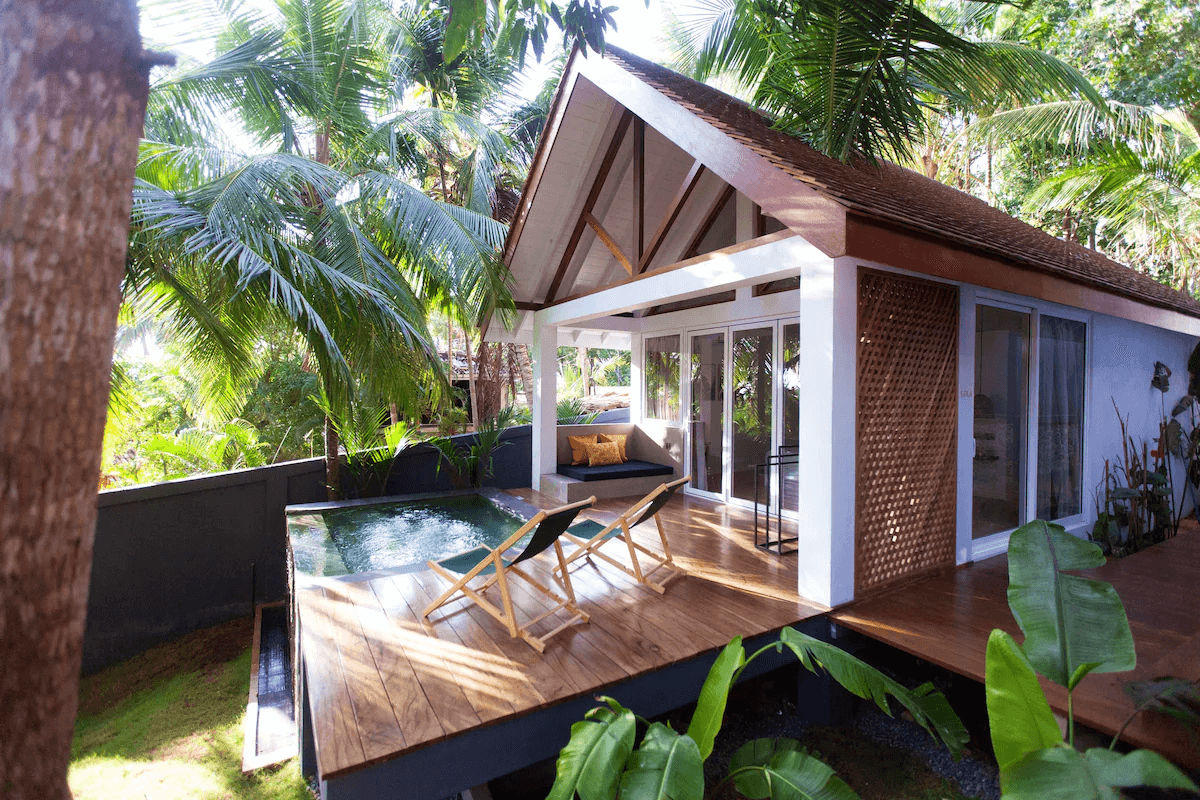 THUDAWA CAMP
This breathtaking hotel is perfect for people we are looking to go on an elephant safari as it is located only a short ride from the Udawalawe national park.
Set in the scenic location of Embilipitiya, the Thuduwa Camp - a private and beautiful retreat - offers an authentic Sri Lankan rural experience. Surrounded by a stunning lake and blessed with breathtaking natural beauty, the Thuduwa Camp is all about finding joy in the rustic ambiance of Sri Lanka!
The hotel has artfully decorated spacious bedrooms, designed in classical Sri Lankan style and offers authentic home-cooked meals and a glorious swimming pool, overlooking a lake where wild water buffaloes come for a daily swim!
Location: Udawalawe
Website: Thuduwa Camp - Home Page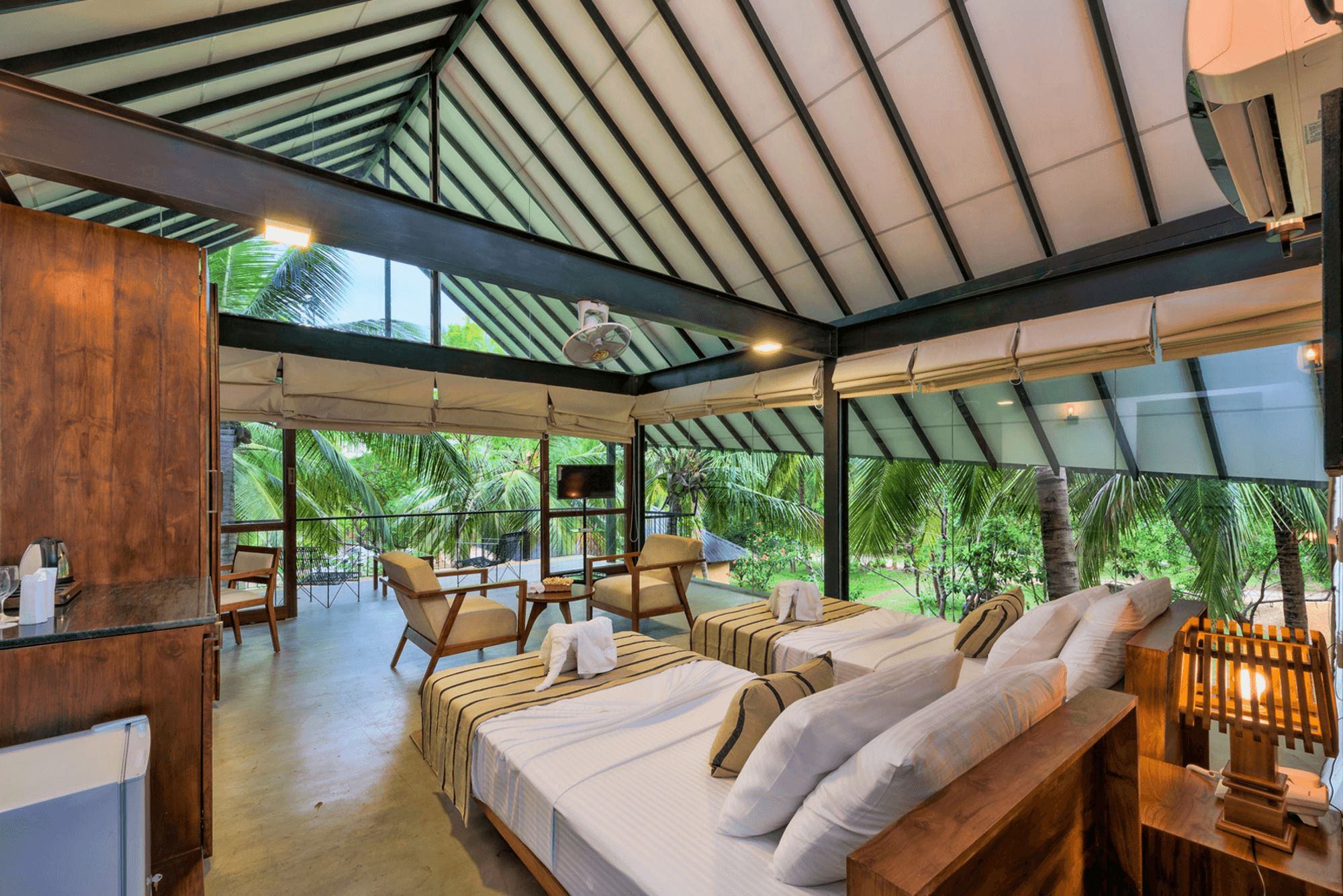 PALM HOTEL
On the southern coast of Sri Lanka in Ahangama, a popular surf hotspot, the Palm hotel is nestled between rice fields and palm trees five km inland.
Get ready to experience a bold new concept in hospitality, where modernism meets the jungle. The Palm boasts an all-day restaurant, bar, pool, boutique, and gym, all designed to make your stay unforgettable.
But that's not all – the rooms are spread out across the site, featuring floor-to-ceiling glass, cool concrete interiors, and low linen-strewn beds. And let's not forget about the authentic furniture, private balconies, and showers under the open sky!
The Palm is the perfect blend of soothing Sri Lankan minimalism and modern sustainable architecture, with luxe amenities that will leave you feeling spoiled! A real slice of heaven if you ask us!
Location: Ahangama
Website: PALM Hotel Sri Lanka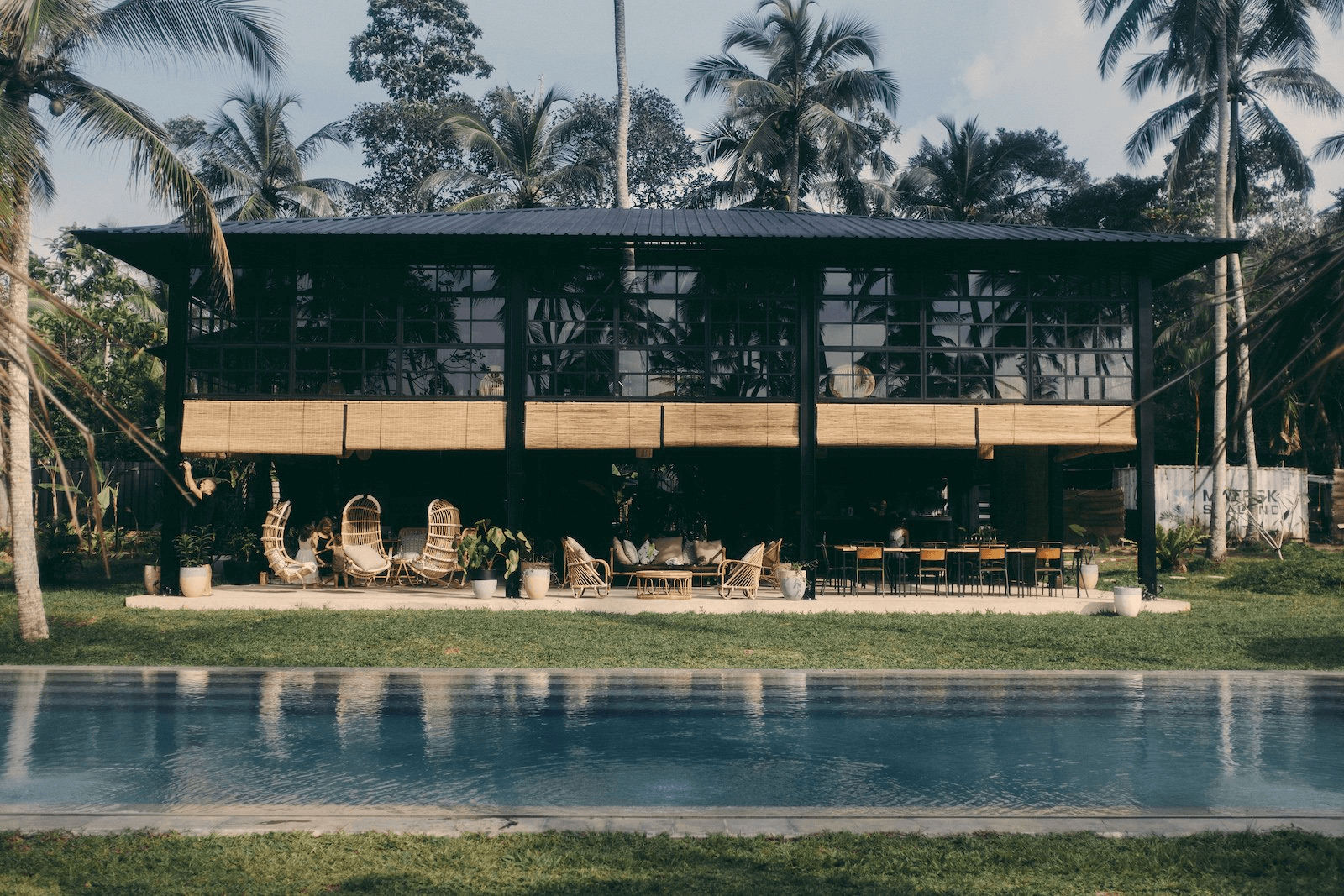 AMANGALLA HOTEL
Located in the heart of Galle old town, this luxurious retreat is perfect for travelers looking to explore Galle Fort, an Unesco World Heritage Site. Offering views of the Fort and harbor on one side and the hotel's lush gardens and swimming pool on the other, this historic residence presents lofty-ceilinged suites, elegant fine dining and a tranquil spa complex known as The Baths. The 21 bedrooms, chambers and suites are decorated in tasteful colonial style with four-poster beds, polished Burmese teak floorboards and bathtubs.
If you are planning on staying at the Amangalla Hotel and you need help discovering the Galle Fort site, make sure book our Galle Instagram Tour, that will take you to the most photogenic spots in and around Galle!
Location: Galle
Website: Luxury Hotel & Resort in Galle, Sri Lanka - Amangalla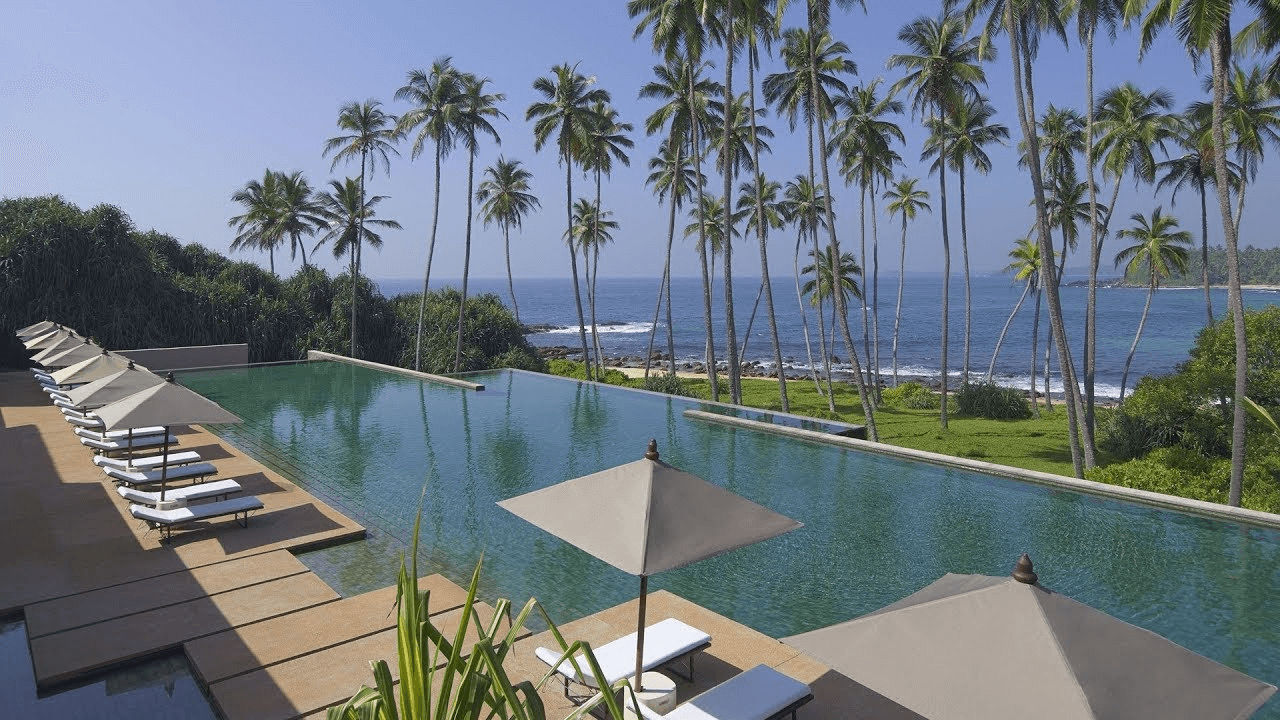 WATER GARDEN SIGIRIYA HOTEL
Water Garden Sigiriya Hotel is a relatively new boutique resort, located in Sri Lanka's cultural triangle, with the famous Sigiriya Rock and a lush countryside as its backdrop!
This luxury hotel is the perfect base from where you can explore Sri Lanka's ancient history and cultural hot spots such as Dambulla Rock Cave and Lion Rock and we are sure you will appreciate the spacious, air-conditioned rooms after a hot and humid day of sightseeing! The hotel also comes with a beautiful spa, delicious restaurant and a two-floor bar!
If you have no clue how to start exploring the Sigiriya area (where the hotel is located in), make sure to check our Sigiriya Fortress Rock Instagram Tour!
Location: Sigiriya
Website: Sigiriya Hotel | Water Garden Sigiriya Official Site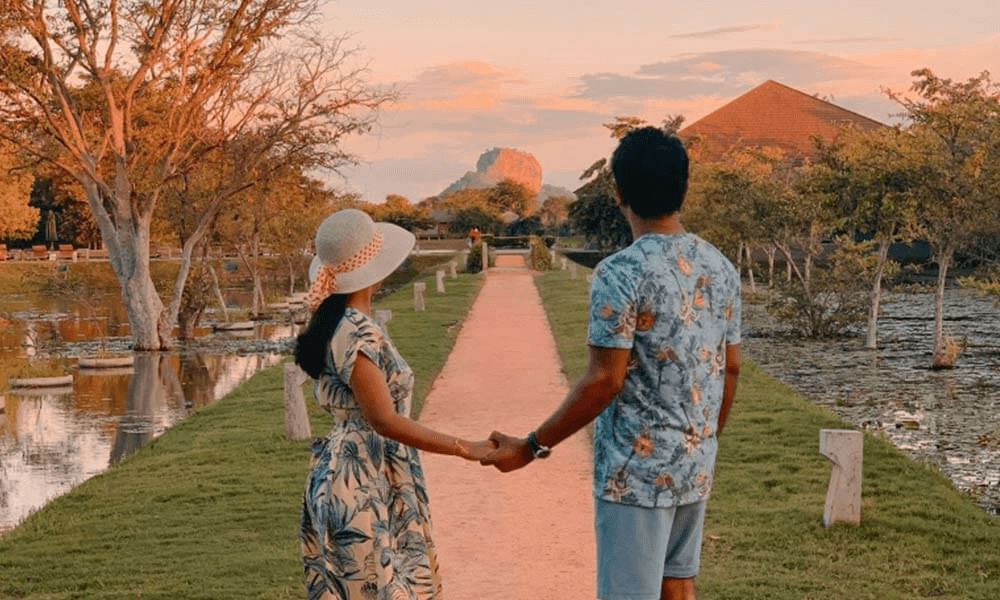 KAJU GREEN ECO LODGES
Nestled on a private island under the cool shade of ancient cashew trees, this eco retreat is the perfect spot to unwind and recharge your batteries.
The lodges were thoughtfully designed to let the sunshine in and maximize airflow, and each bungalow is cleverly hidden by leafy greenery to give you the utmost privacy. But don't worry, you won't be completely alone – monkeys and tropical birds love to swing by the pool and say hello!
Hungry? Satisfy your cravings with a delicious menu inspired by local Sri Lankan ingredients, including the star of the show – the kaju, or cashew nut. The lounge pavilion is the perfect place to relax with a good book and some tasty treats.
When it's time to hit the hay, you'll be drifting off to dreamland in a luxurious bungalow made from natural materials. So why not treat yourself to a few nights at Kaju Green Eco Lodges and let the stress of the world melt away?
Location: 10 minutes from Galle
Website: KAJU GREEN Eco lodges, Your Living Sanctuary, Hotel, Sri Lanka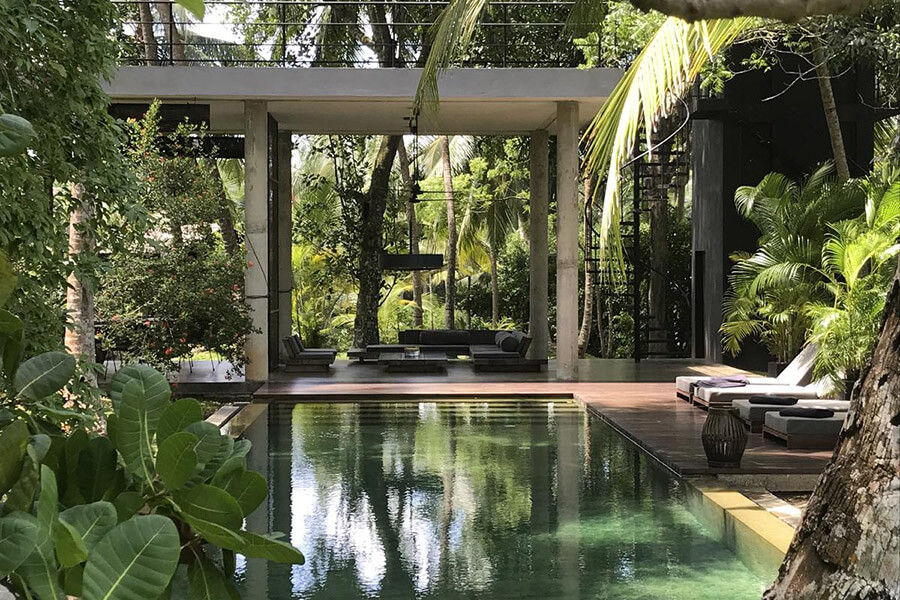 CEYLON TEA TRAILS
Get ready for a tea-riffic stay at Ceylon Tea Trails – the world's first tea bungalow resort! This award-winning boutique resort sits high in Sri Lanka's breathtaking Ceylon tea region, surrounded by the stunning Central Highlands.
You'll be staying in one of five restored colonial-era tea planters' bungalows, each with its own unique style – from classic English to neo-colonial. The bungalows are connected by picturesque walking trails that wind through the lush tea gardens, making it the perfect spot for hiking and biking against the backdrop of majestic mountains, serene lakes, and sparkling waterfalls.
But that's not all – you can also indulge in some serious relaxation, from being pampered by your very own butler to unwinding with a spa treatment. If you're feeling competitive, challenge your friends to a game of croquet on the lawn. And don't forget to soak up the sunshine by the pool!
Of course, no visit to Tea Trails is complete without learning about the art of Ceylon tea. Take a stroll through the lush tea fields and visit a century-old factory to see how this famous brew is made.
Location: Hatton
Website: Ceylon Tea Trails | Luxury Bungalows in Hatton, Sri Lanka | Official Website (resplendentceylon.com)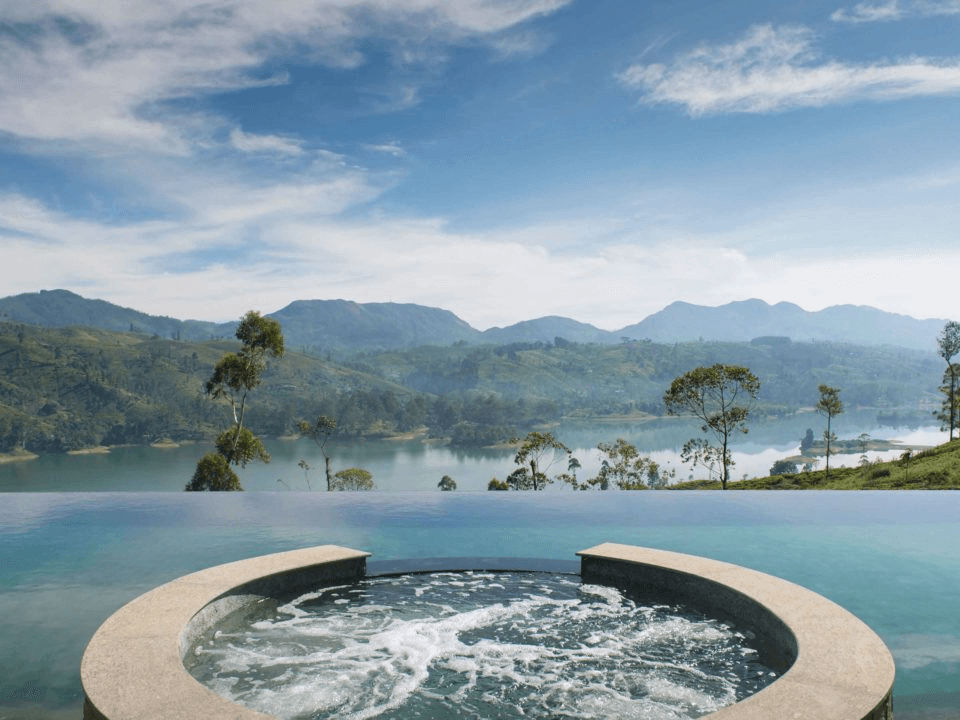 THE KANDY HOUSE
Welcome to The Kandy House – the ultimate destination for a luxurious and seductive getaway! Nestled in the leafy outskirts of Kandy, this boutique hotel effortlessly combines old-world charm with 21st-century sophistication.
Step inside and you'll be transported to a world of minimalist lines, splashes of color, and atypical antiques. The central courtyard is the heart of the hotel, surrounded by just eight romantic rooms, each named after indigenous butterflies. So, whether you're a fan of the Blue Mormon or the Common Jezebel, there's a room just for you!
But that's not all – the delicious food served up by the hotel's chefs is enough to make anyone weak at the knees. And once you've stuffed yourself silly, why not lounge on the veranda with a cocktail in hand? Or maybe even indulge in a little ginning and sinning in one of the enticing hammocks around the infinity pool?
Location: Kandy
Website: Kandy City - Sri Lanka - Manor House Concepts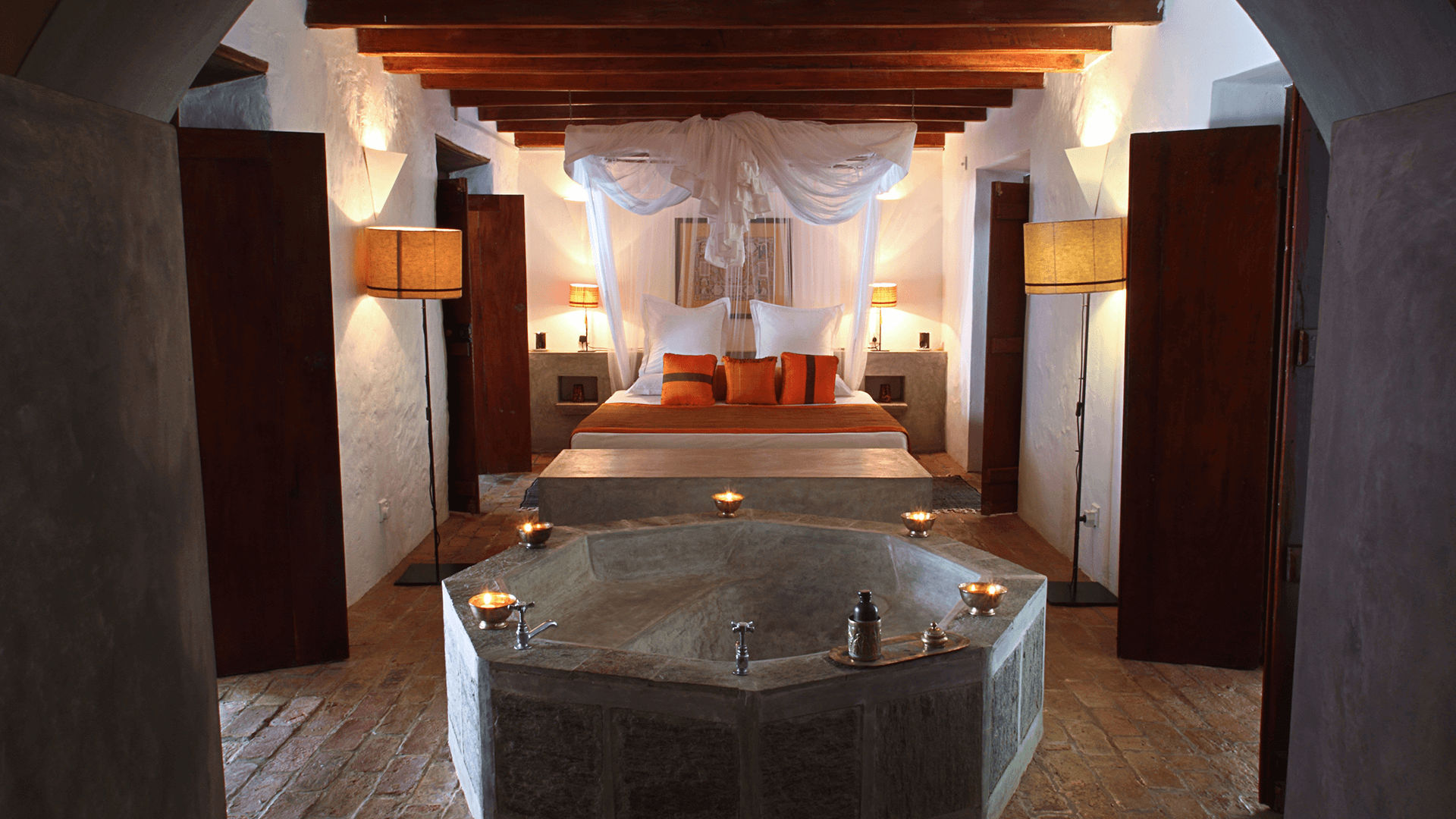 CONCLUSION
We hope we you enjoyed our tips and we can't wait for you to have an amazing time in Sri Lanka, maybe even in one of the hotels recommended by us! Remember we are always at your service if you find it hard tackling the country on your own! We offer some of the best private tours in Sri Lanka and our guides can't wait to show you around this beautiful country!
Get your VACATION on!
Expertly curated emails packed full of vacation inspiration, travel tips and more!