 Top 3 Photos to Take in Ho Chi Minh City to Spice Up Your Instagram Feed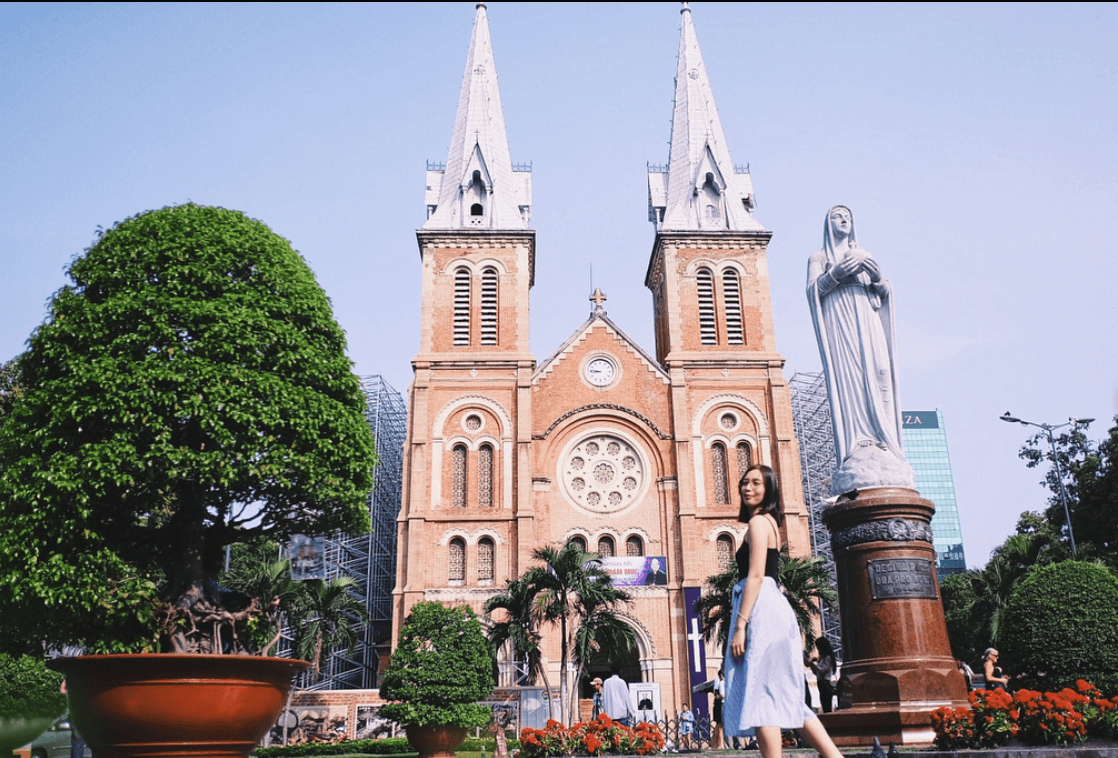 Destinations
Destinations
Blog detail
So your bags are packed and you are ready to travel to Ho Chi Minh City, Vietnam! One of the most interesting and unique cities in the world. With so much to choose from it's tough to decide where to go and what to do while you're there. Of course you're not going to come all the way to Vietnam and not share AMAZING photos on your Instagram and Facebook feeds.
For sure you will learn a ton about the local Vietnamese culture, eat a lot of delicious food and of course take a handful of amazing photos that will leave all your friends and family jealous.
We have done the hard work for you and have compiled the top 3 photos you need to take to spice up your Instagram feed while you're in Ho Chi Minh City. Enjoy!


1. The "Pink Church"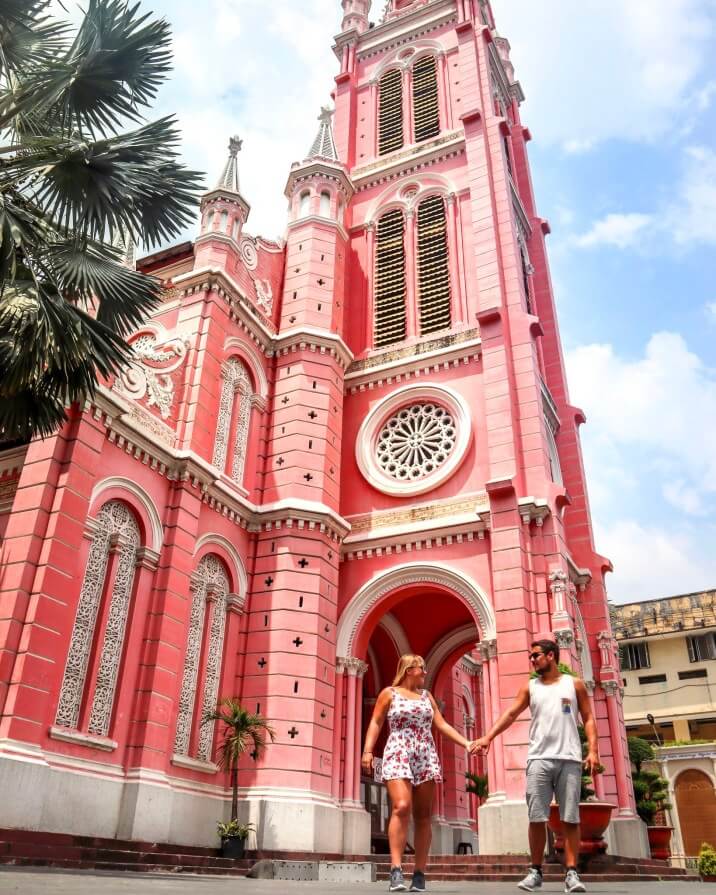 This 150+ year old church, called Tan Dinh Church, will be sure to light up your Instagram feed as the bright pink color really makes your photos pop! It seriously looks like a a Disney Princess castle straight out of the movies. Located in District 3, the church is situated directly on the side of a busy road with many motorbikes passing by and not much of a sidewalk. Take caution of the traffic as you pose for that perfect Instagram photo. You can grab a few different pictures at different sides of the church as they will all give you a unique shot. You don't see the Pink Church talked about very often, however, we believe this is truly one of the top Instagrammable spots in Ho Chi Minh City.


2. Notre Dame Cathedral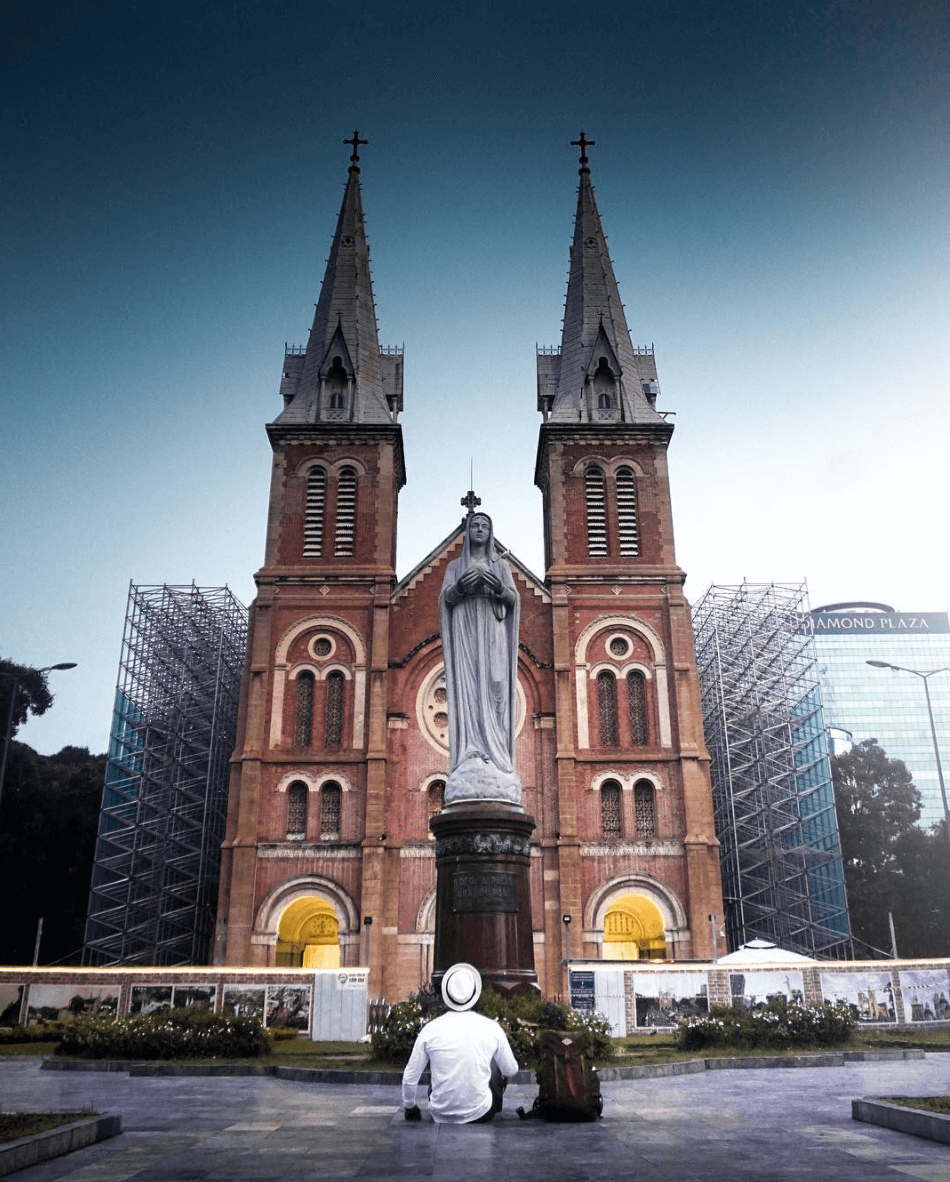 The famous Notre Dame Cathedral is another must see Instagram spot while you're in Saigon. The Cathedral was completed in the in the late 19th century and the materials to build it were imported exclusively from France. The best spot for that perfect Instagram photo is directly in the front of the statue located at the main entrance of the cathedral. With a view of the statue as well as the beautiful twin points of the the cathedral, this photo is sure to help you attract more followers and a lot of likes.


3. City Hall & Nguyen Hue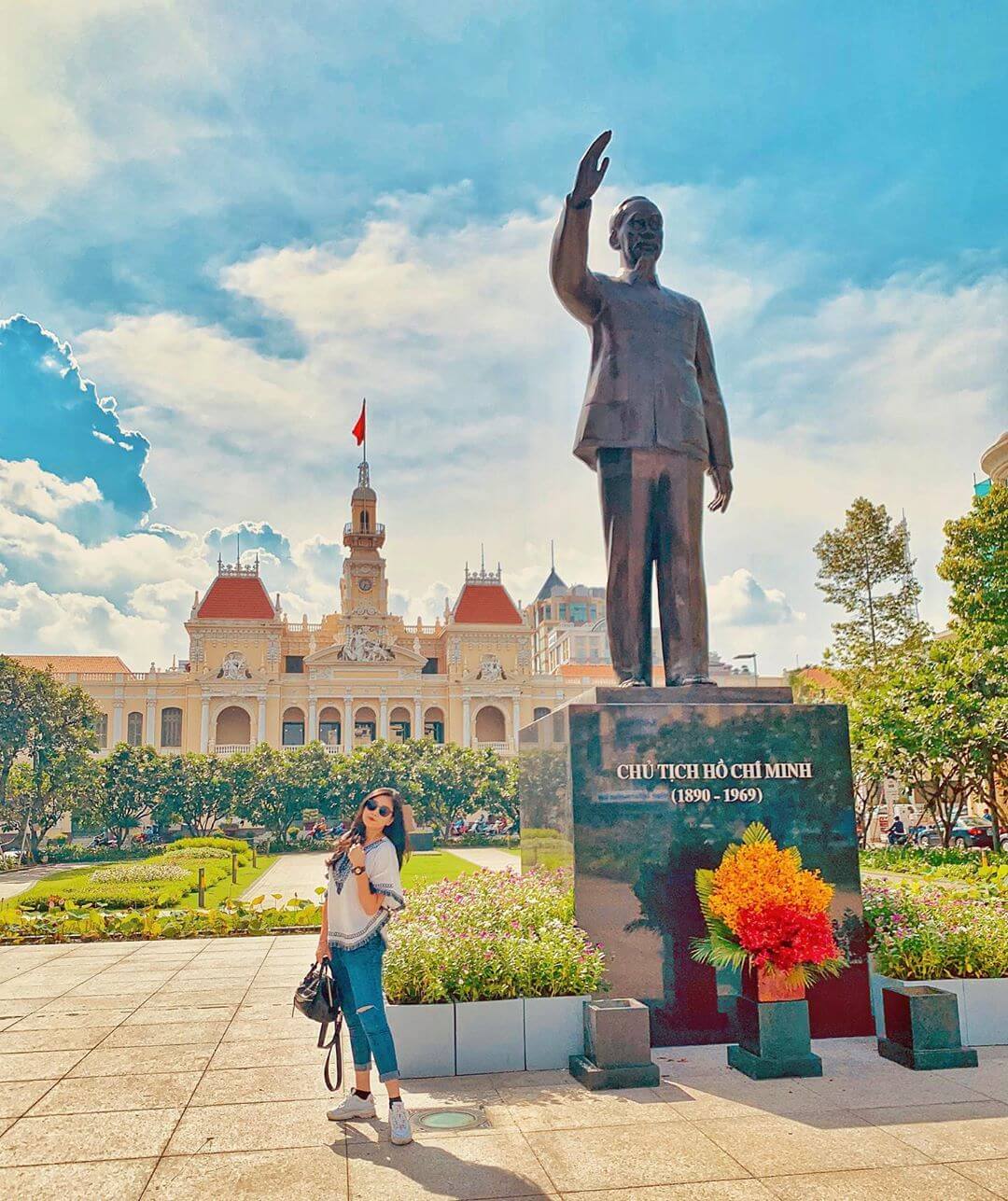 Our last Instagrammable spot takes you to Nguyen Hue street where you will have a great photo opportunity in front of City Hall (also known as People's Committee). City Hall was completed in 1908 and currently functions as a government office. Although you are not able to go inside, the best photo position is near the famous Ho Chi Minh statue located on Nguyen Hue St. From this angle you will capture the statue, surrounding gardens and the beautiful City Hall in the background. Also, along Nguyen Hue street there are a handful of beautiful boutique shops where you can take some additional photos. If you visit at night, City Hall lights up with floodlights and it truly is a spectacular sight.
Ho Chi Minh City is filled with amazing culture, delicious food and a ton of great photo opportunities. If you are looking to take a tour around the city be sure to check out our famous Ho Chi Minh City Instagram Tour: Hidden Gems as we will help you to capture all those Instagrammable photos you have been looking for.
Enjoy your time in Vietnam. It's an amazing country :)

3 years ago
Get your
Vacation on!
Vacation more, get inspired
Expertly curated emails packed full of vacation inspiration, travel tips and more!
Expertly curated Emails for travel inspiration, vacation tips and hacks and much more! Subscribe and upgrade your traveler skills with Forevervacation.