Top Honeymoon Spots In Southeast Asia
Top Honeymoon Spots In Southeast Asia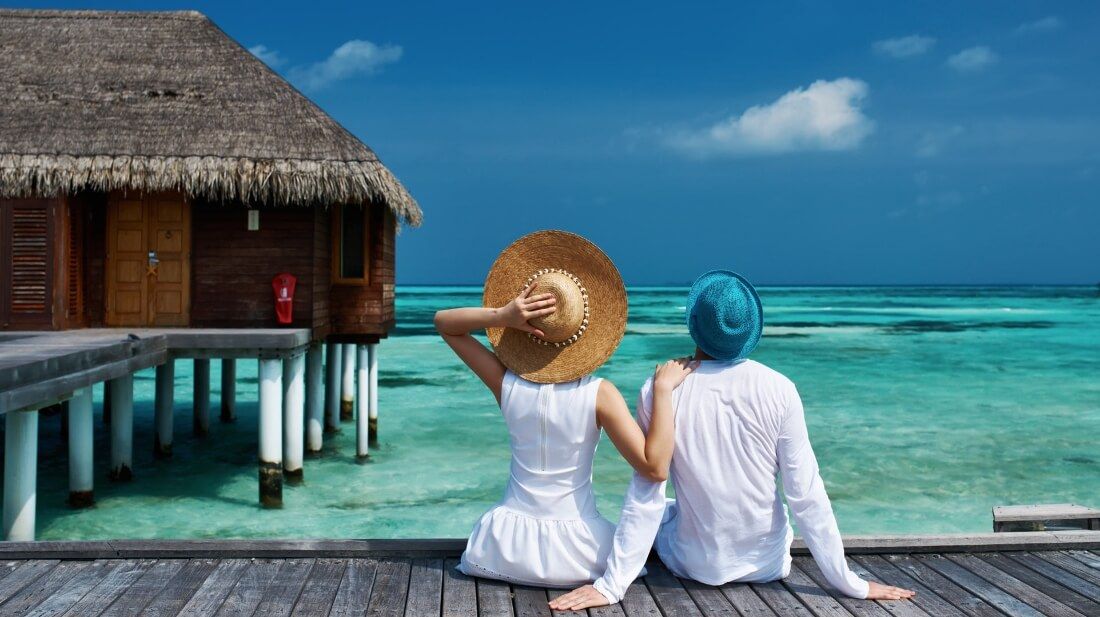 So, you're newly hitched (or soon to be) and looking for the perfect place to spend some quality time with your favorite person? Look no further. South East Asia is a beautiful part of the world and honeymoon destinations are plentiful and diverse here. Whether you're after relaxation in a luxury beach resort or an action-packed jungle adventure - South East Asia really does have something for all kinds of couples.
With so many great honeymoon ideas to choose from in South East Asia, it can be difficult. I've put together this list of my favorite honeymoon spots to help make that decision a little bit easier.
Let me take the pain out of organizing your dream honeymoon, so all you have to focus on is spending some quality time with your partner as newlyweds (congratulations by the way!!).
Our Best Selling Tour
All-Inclusive

Ho Chi Minh City Instagram Tour: The Hidden Gems

If you find yourself in Ho Chi Minh City then you must join us on a Ho Chi Minh City Instagram Tour: The Hidden Gems. This popular, all-inclusive Ho Chi Minh City tour takes you to places in Saigon that no other tour does. Your fun and knowledgeable guide will make sure this is an unforgettable day out. Jam-packed with famous landmarks, architecture, and secretly located spots, including the Notre Dame Cathedral, The "Pink" Church, and a Hidden Weapons Bunker, this Ho Chi Minh tour is the perfect way to see the city.
1. Ubud, Bali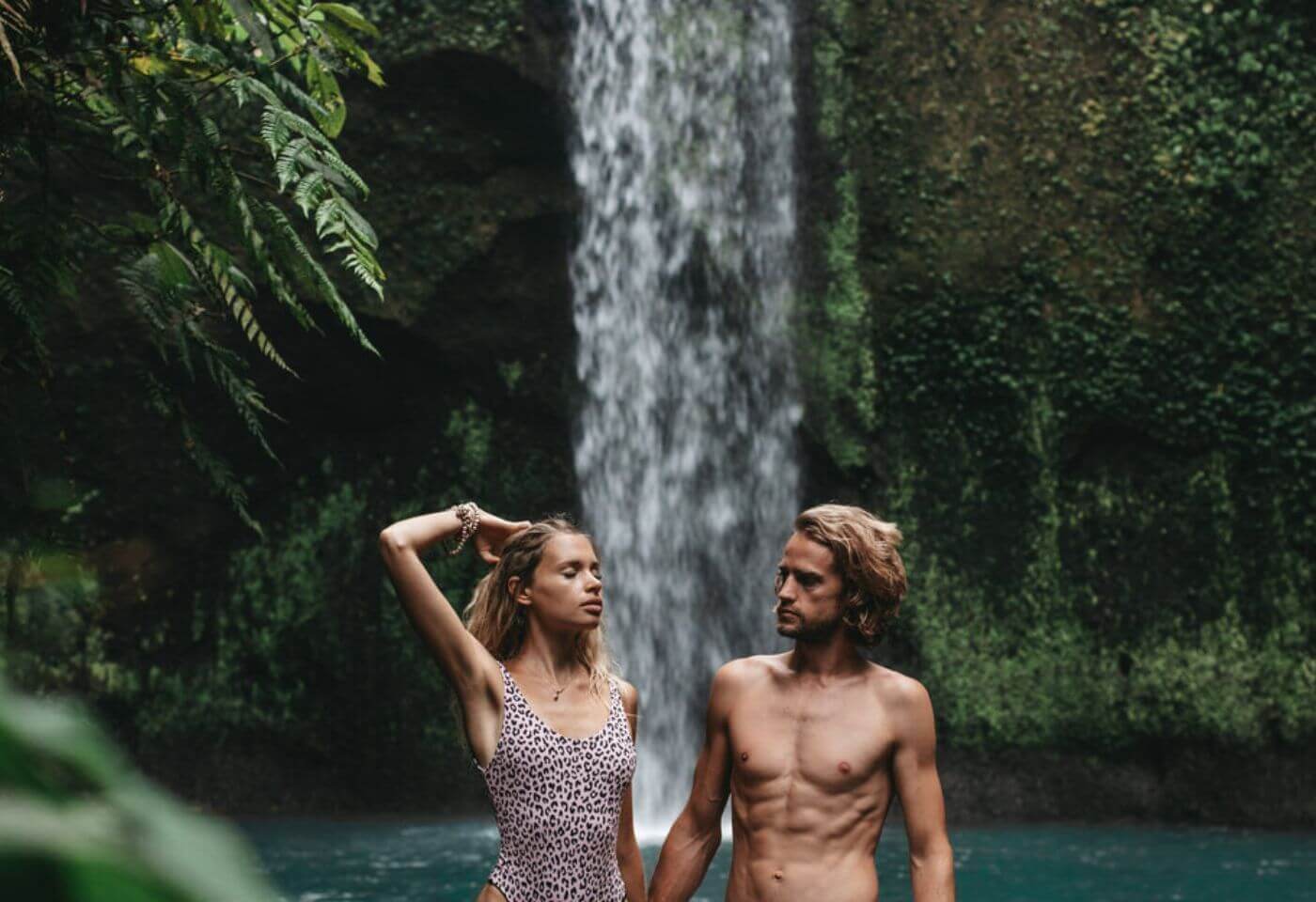 Now, Bali might seem like an obvious honeymoon recommendation. It's been a mainstay in countless honeymoon destinations for a while now, and for a good reason. But why not do something a little different and make Ubud the main base for your stay? The lush green jungle and endless rice paddies make it the perfect setting for a relaxing and intimate getaway.
Enjoy delicious local food, wander around the craft markets, attend a spiritual yoga class or get a couples massage. Ubud is the perfect place to slow down and connect with your loved one. And if one day you find yourself craving the beach, Ubud is only a couple of hours away from a plethora of stunning Bali beaches, so hop in a cab and be on your way!
**Bonus - Try our Elephant Bath & Breakfast Day Tour or our VIP Ultimate Spa Experience & Tanah Lot Temple Visit if you really want to have the ultimate honeymoon in Bali :)
Special for honeymooners: you'll be surrounded by natural beauty everywhere you look!
Best time to visit: June-October
Best things to do: head to a yoga class, get a traditional Balinese massage, shop at the local markets, check out the monkey forest
Most romantic hotel: Hanging Gardens of Bali
Full Bali Honeymoon Guide: Click here
2. Cebu, Philippines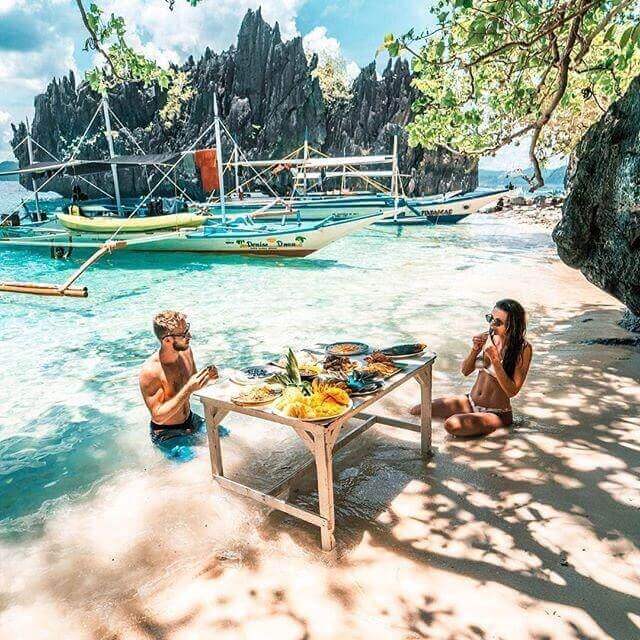 Although still considered an off-the-beaten-path honeymoon destination, the Philippines is a collection of islands that screams romance. Cebu is well-known for it's white-sand beaches and spectacular diving and water sports opportunities. Home to many coral islands, it really is teeming with marine wildlife.
It's also rich in history and diverse culture, making it an ideal spot for couples that want a little more activity in their honeymoon.
Special for honeymooners: not your average beach getaway. There is so much more than just lying on the beach to do here!
Best time to visit: June-February
Best things to do: visit historical and religious sites, scuba diving, snorkeling, dolphin watching, explore waterfalls, chill at the beach, climb some of Cebu's many towering peaks, experience the nightlife
Most romantic hotel: Shangri-La's Mactan Resort and Spa
3. Koh Samui, Thailand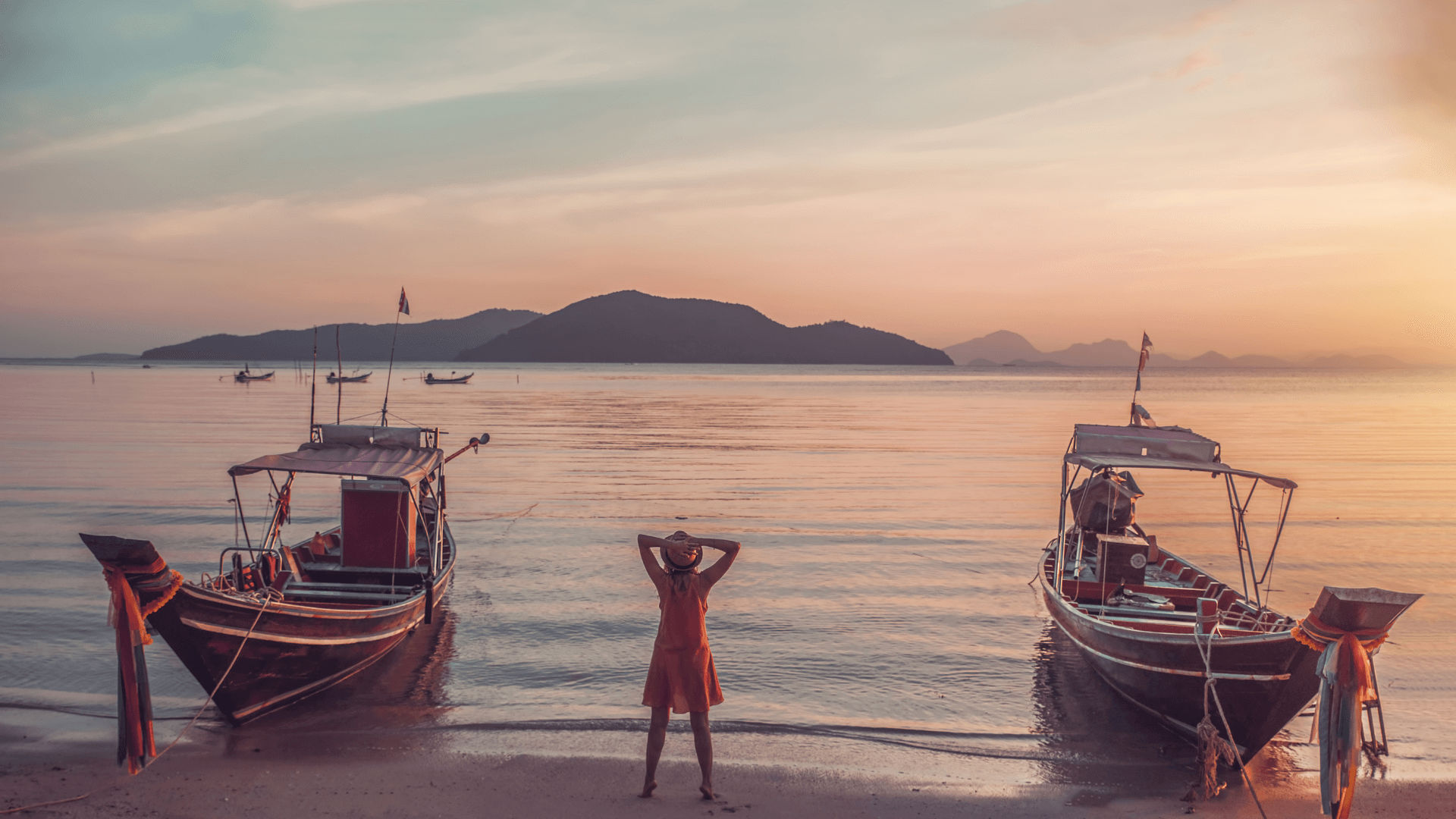 With its warm climate, gentle sea breeze and picture-perfect beaches, Koh Samui is the perfect place to escape and live in your own little love bubble for a while. That's what honeymoons are all about, after all!
Samui is Thailand's second largest island and is easily accessible by plane or boat from mainland Thailand, although I recommend going by ferry for the more scenic route!
You might associate the southern beaches of Thailand with the notorious full moon party, but don't worry, Koh Samui is far from that. Aimed more at families and couples, the scenic views and long coastline ensure you'll get plenty of romantic time.
Special for honeymooners: a paradise island getaway where you can relax and enjoy each other's company
Best time to visit: December-August
Best things to do: snorkel, paddleboard, sunbathe, visit Hin Ta and Hin Yai Rocks, visit Na Muang Waterfall, explore the Buddhist Temples on the island, attend a cabaret performance, enjoy the night markets, visit a spa, eat at one of the many romantic restaurants on the beach.
Most romantic hotel: Banyan Tree Samui
4. Langkawi, Malaysia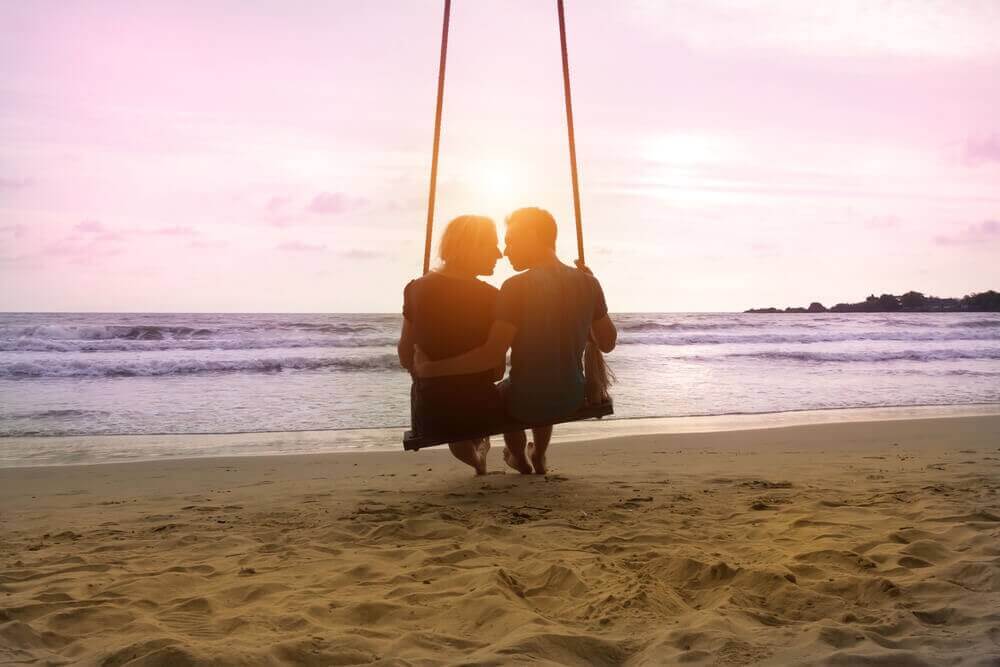 Take-off to a truly tropical paradise in Malaysia with beaches and shorelines that will leave you feeling drunk in love. This paradise is full of luxurious resorts, fantastic dining and plenty of shopping opportunities.
If you're feeling a little more adventurous, bask in the rugged beauty of the island's hot springs, national parks and waterfalls.
You can stay in the lap of enviable luxury yet, just a short distance away you'll find yourself gazing upon water buffalo in rice paddies, locals navigating the streets and ramshackle houses in an array of colors. You really will feel like you're in another world with your loved one!
Special for honeymooners: experience a rich culture away from flocks of other tourists
Best time to visit: November-April
Best things to do: enjoy sunset cocktails at Tanjong Rhu Beach, experience amazing views on the world's steepest cable car ride, visit the Underwater World, go on a sunset cruise, witness the abundant wildlife, relax at the beach, enjoy a romantic candlelit dinner
Most romantic hotel: The Andaman
5. Bentota, Sri Lanka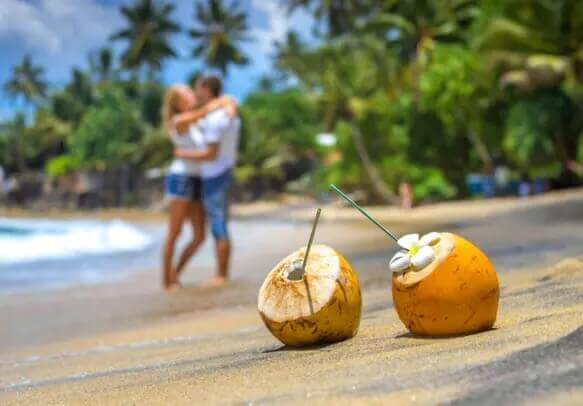 Sri Lanka may be overlooked as a honeymoon destination by many. But, trust me, a honeymoon in Sri Lanka would be like no other! Teeming with culture, natural beauty and warm, friendly people should definitely be on your bucket list! Bentota is one of the most romantic places in Sri Lanka.
This is where the river Bentota Ganga and the sea merge into an exotic lagoon – perfect for a relaxing honeymoon. The breathtakingly beautiful palm-fringed beaches and much-needed privacy guarantees a romantic escapade.
Special for honeymooners: Experience privacy in the lap of nature!
Best time to visit: November-April
Best things to do: Kande Vihara, Brief Garden, Ventura Beach, Kosgoda Sea Turtle Conservation
Most romantic hotel: Taj Bentota Resort and Spa
Happy honeymooning, lovebirds!
Get your VACATION on!
Expertly curated emails packed full of vacation inspiration, travel tips and more!