Ubud Best Restaurants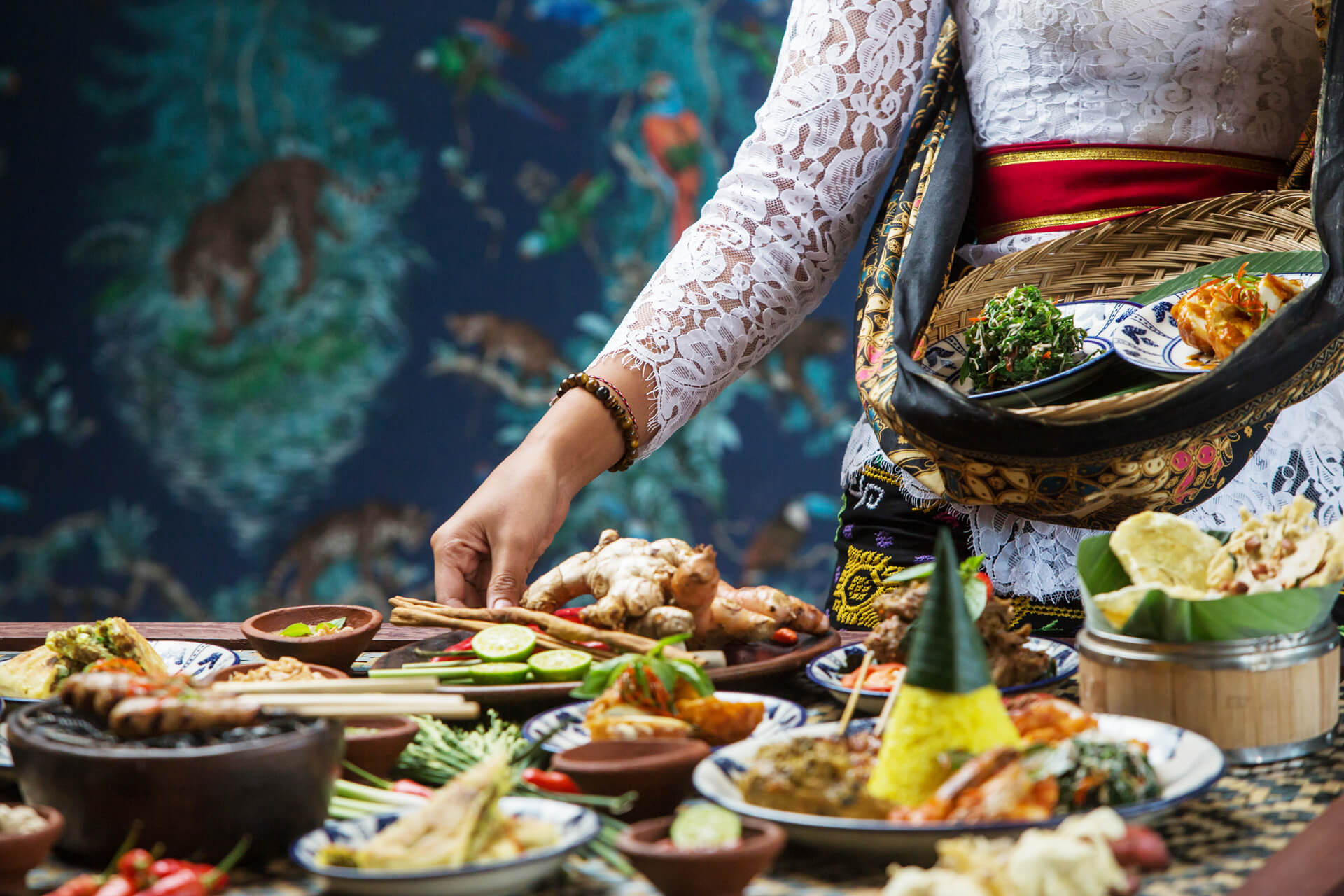 Calling all foodies in Ubud! We know that temple hopping and monkey spotting can really work up an appetite. Especially after a long day taking a private tour in Ubud! So, we've got you covered with the ultimate guide to the most incredible restaurants, cafes, fine diners, and warungs in this food paradise.
Now, let's spill the beans about Ubud. It's no secret that this place is home to some of Bali's absolute best eateries. We're talking about two award-winning fine-diners that have put Indonesia on the culinary map, as well as the most famous babi guling warung in all of Bali. Ubud's food scene is as diverse as its lush, jungle-covered landscapes—there's something to satisfy every craving!
Our Best Selling Tour
All-Inclusive

Magical Ubud Rice Terrace Tour

If when you think of Bali, you think of lush green rice terraces, tranquil spas and breathtaking waterfalls, then our Magical Ubud Rice Terrace is for you. This Bali tour showcases the best of Ubud, courtesy of your own private guide. Enjoy lunch, a visit to a traditional temple, rice terrace, coffee plantation and more. If you want to experience the true spiritual magic of Bali, don't hesitate to book this popular tour in Bali.
So, take a little break from the temple hopping, boutique shopping, and bucket list adventures, because you absolutely need to indulge in the very best of Ubud's dining scene.
From gourmet delights to gastro experiences, and from satisfying vegan options to carnivorous feasts, this fascinating neighborhood has it all—and yes, amazing cocktails are part of the package! No matter your budget or foodie preferences, Ubud is ready to wow you.
We've put together a list of the must-visit places to eat in Ubud. We've got you covered from breakfast to dinner, with the top recommendations for each meal. And for those fine dining connoisseurs who love to splurge, we've got a list of treats that will take your taste buds to new heights!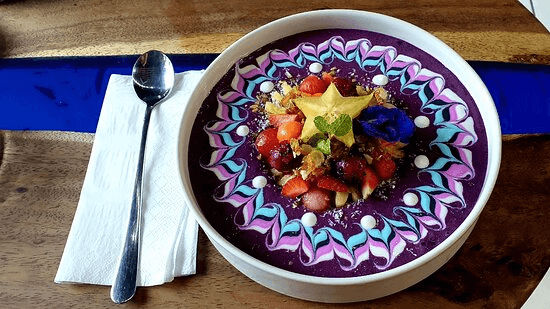 Blend Cafe -A Smoothie Lover's Paradise with Instagram-Worthy Bowls!
Let's start the list with a place that serves the most important meal of the day: breakfast! And if you're a smoothie fan just like us, the following place will NOT disappoint!
This spot has earned its fame for serving up bowls that are as visually stunning as they are delicious! Every bowl is meticulously crafted, bursting with vibrant colors and artistic toppings that are begging to be shared on social media.
We couldn't resist capturing the Dragon Berry Bliss bowl in all its photogenic glory before diving in. The stunning pink hue, combined with the carefully arranged fresh fruits and garnishes, made it a feast for both the eyes and the taste buds. Each spoonful was like a work of edible art.
Blend Cafe's dedication to sourcing high-quality ingredients shines through in every bite. You can taste the freshness in the fruits and the commitment to delivering a top-notch experience.
So, if you're a smoothie lover looking to elevate your Instagram game, Blend Cafe is the place to be. Indulge in their Instagram-famous smoothie bowls, capture the magic, and share the beauty with your followers!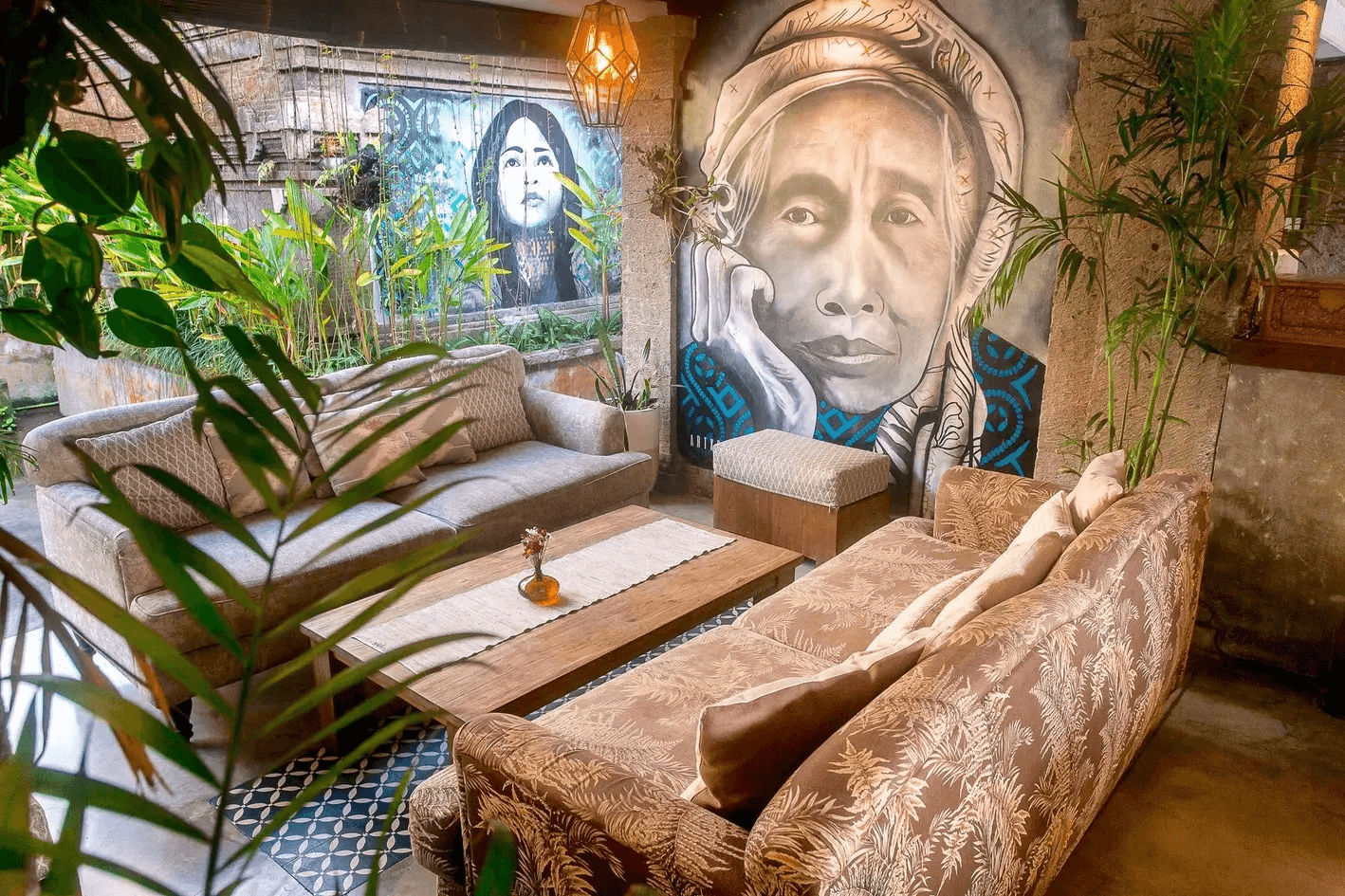 Zest Ubud - Plant-Powered Paradise
This stunning place, headed by Chef Simon, believes in the power of fresh, organic ingredients and is inspired by the global cuisine with locally-grown veggies, herbs. The farm-to-plate concept is truly executed here. Healthy, fresh vegetarian, raw & gluten-free dishes, exotic coffee that fit into all diets are part of the menu.
At Zest Ubud, they prove that going plant-based doesn't mean sacrificing taste or excitement. Each dish is a delightful adventure, packed with flavors and textures that will keep you coming back for more. It's a guilt-free indulgence that leaves you feeling satisfied in both body and soul.
Not only does Zest excel in its culinary offerings, but the restaurant also prioritizes sustainability and environmental consciousness. From their eco-friendly practices to their commitment to minimizing waste, Zest demonstrates a genuine dedication to creating a positive impact on both our plates and the planet!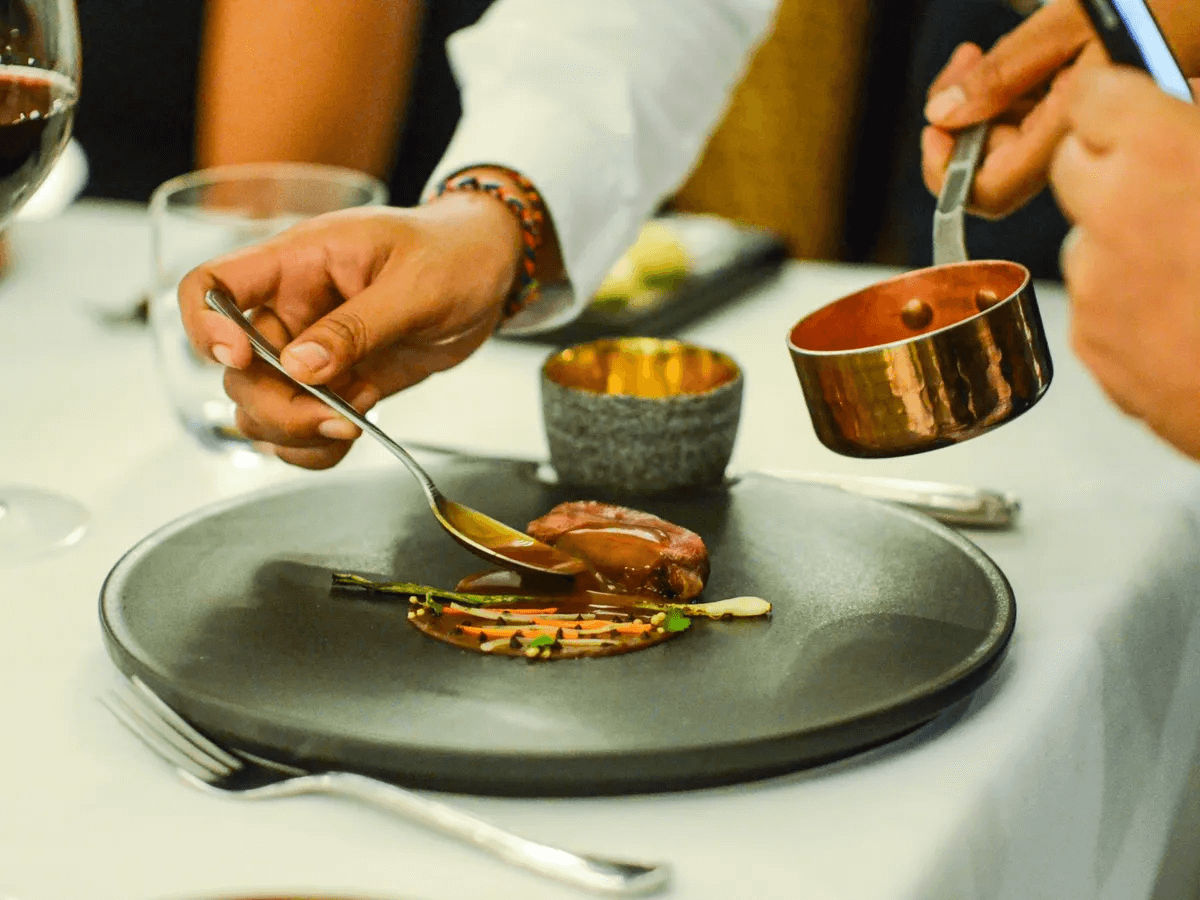 Apéritif - The best fine dining experience in Ubud
If you're feeling a little extra fancy and have some extra cash to spare, trust us when we say that booking a table at Aperitif restaurant in Ubud is an absolute must. This is the kind of place where culinary dreams come true and indulgence reaches new heights!
Located in front of the famed Viceroy Bali resort, this restaurant is truly a showstopper! Open the doors and you're welcomed into a glamorous, Gatsbyesque wonderland. Shining black-and-white tiles pave the way into the main dining area, where vintage furniture, giant paintings and the colonial-style windows complete the look.
The focus of the room is the open-kitchen theatre, where you can watch as the chefs and cooks bustle to prepare your intricate dishes. Led by Belgian Executive Chef Nic Vanderbeeken, Aperitif Bali presents a menu well-recognised as haute cuisine. Innovative and creative, Chef Nic draws heavily on influences from the Indonesian archipelago, utilising his 20 years experience of European cooking techniques to create something truly unique.
The prix fixe eight- and ten-course degustation menus are designed to be a journey – you will find an almost perfect amalgamation of East and West. No, this isn't 'fusion', Chef Nic has managed to seamlessly blend elements of Indonesian dishes, infusing them into European style dishes. And let's not forget about the wine. The restaurant has an impressive wine cellar, stocked with over 180 of the world's most exclusive wines.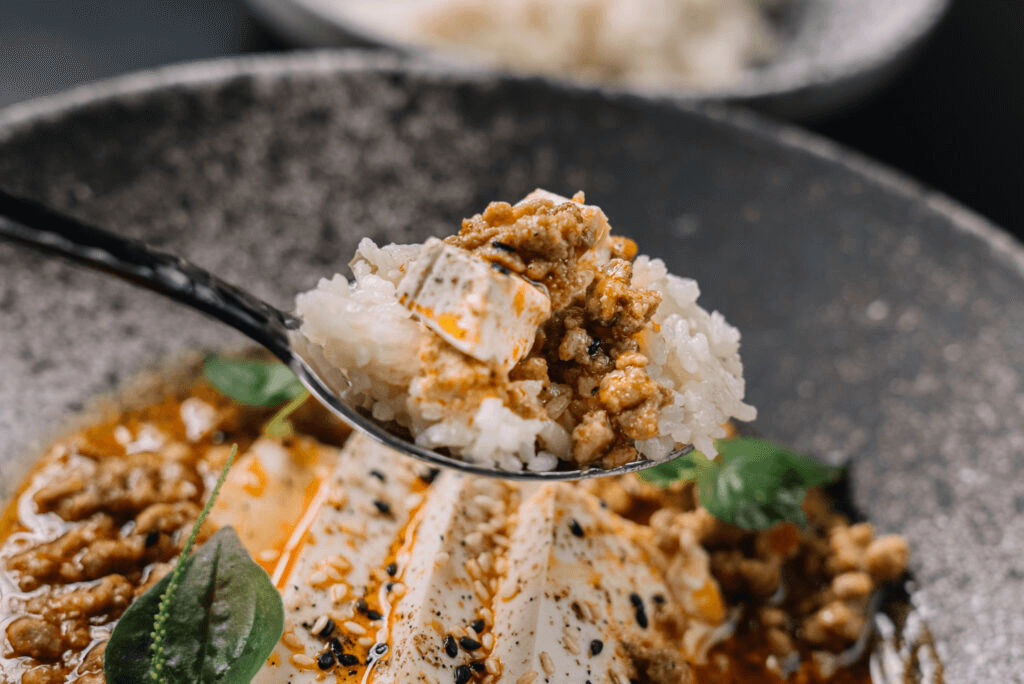 Rüsters Restaurant – Sunset & coffees
Nestled on the outskirts of Ubud, Rüsters is an absolute gem that you simply cannot miss. Brace yourself for a culinary and creative extravaganza, because this place has it all—a cafe, roastery, pottery studio, concept store, sunset bar, and restaurant. It's a one-stop destination for all things amazing.
As you arrive, prepare to be blown away by the breathtaking surrounding rice fields and swaying palm trees, providing a cool breeze, Rüsters is a haven where you can blissfully spend a lazy day in Ubud. And while their reputation for outstanding coffee precedes them, we're here to tell you that their sunset views and spectacular dinner menu are the real showstoppers.
When it comes to dinner, Rüsters doesn't hold back. They source the highest quality ingredients to create a dining experience that is truly exceptional. Their sharing-style concept takes center stage, offering a mix of tasting menu and à la carte options that allow you to explore a variety of flavors and combinations.
So, whether you're seeking a remarkable dining experience, stunning sunset views, creative workshops, or simply a place to unwind and enjoy the beauty of Ubud, Rüsters is the place to be.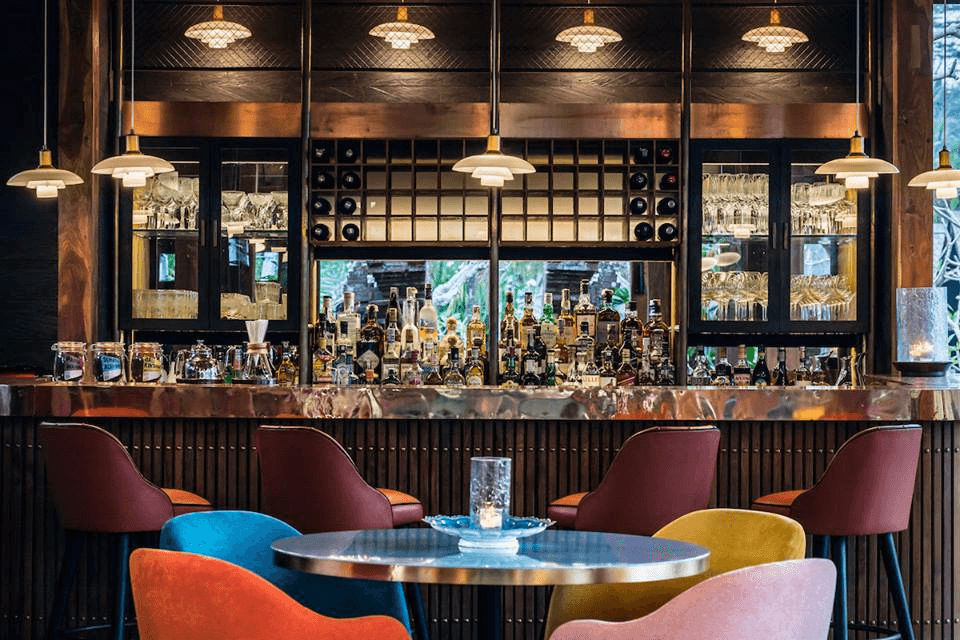 Blind Pig Loung & Bar- The best cocktails in Ubud
When it comes to hidden gems in Ubud, Chapung SeBali takes the crown, and there's one spot in particular that deserves a special mention. We're talking about Blind Pig, a hip speakeasy tucked away within the resort grounds, offering an unforgettable drinking experience right in the heart of Ubud.
You've probably heard of Jungle Fish, the famous infinity pool club that overlooks the breathtaking Osh River Valley. But hidden within Chapung SeBali, The Blind Pig adds an extra layer of coolness to this already amazing destination.
After a day of basking in the sun, taking refreshing dips in the pool, it's time to switch gears and venture into The Blind Pig. This hip speakeasy captures the essence of an opulent, old-world establishment, where you can sip on hand-crafted cocktails and transport yourself to a different era.
The atmosphere at The Blind Pig is intoxicatingly cool, as you find yourself surrounded by a blend of sophistication and clandestine allure. Take a seat at the bar and prepare to be amazed by the skillful mixologists who work their magic, concocting unique and flavorful cocktails.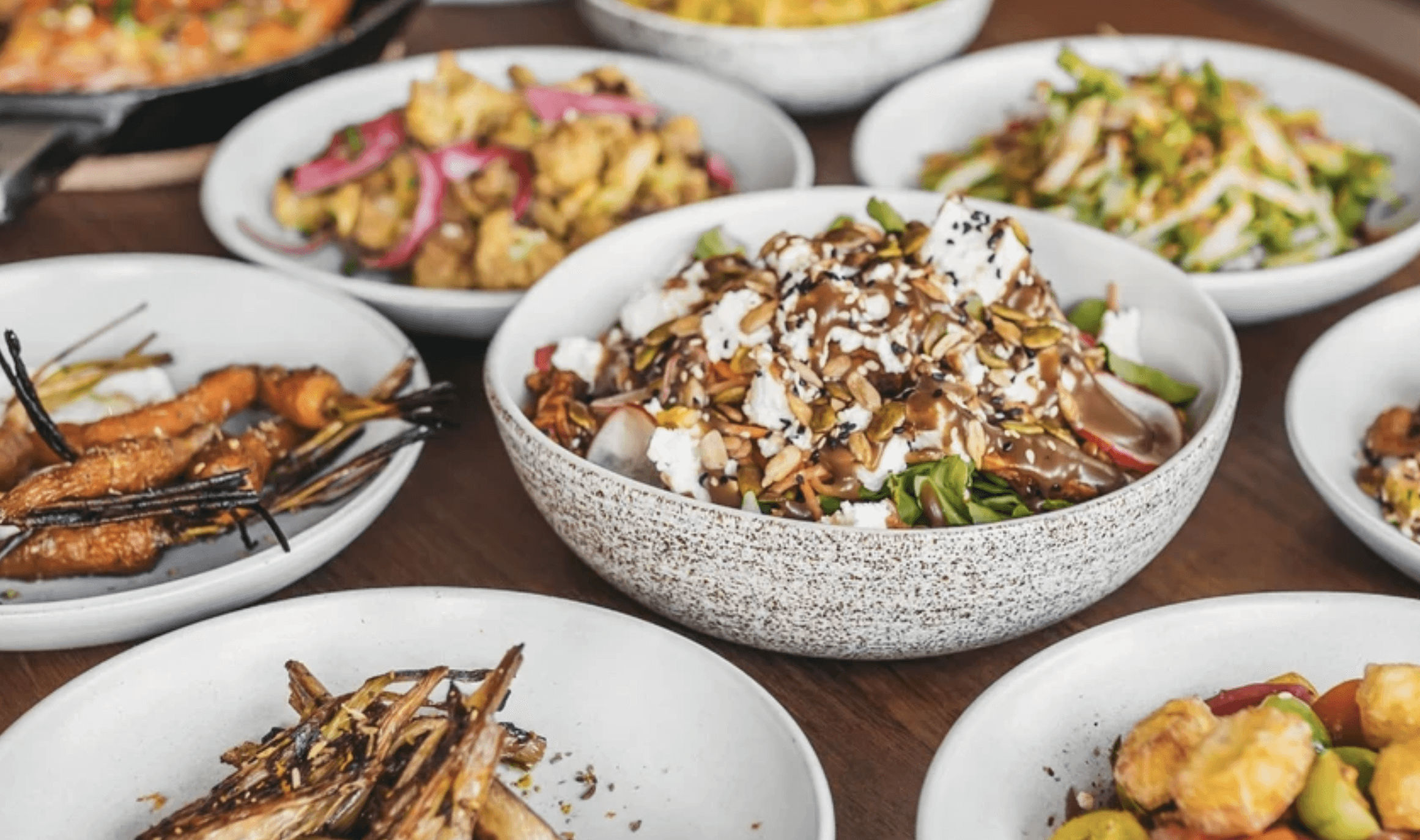 Watercress - The best lunch spot in Ubud
Looking for a lunch spot in Ubud that's guaranteed to have you saying, "Best lunch ever!"? Well, look no further because Watercress is where the party's at!
The vibrant and energetic atmosphere sets the stage for a lunchtime adventure like no other. With its funky décor and lively vibes, you can't help but feel the excitement in the air.
Now, let's talk about the star of the show – the food! At Watercress, they take flavor to a whole new level. From fresh and crunchy salads bursting with flavor to mouthwatering sandwiches stacked with all the good stuff, every bite is a fiesta.
What makes Watercress even more awesome is their commitment to using the freshest, locally sourced ingredients. You can taste the love and care they put into every dish.
Watercress also knows how to quench your thirst in style. Their drink selection is on point, offering everything from refreshing mocktails to cheeky cocktails.
Oh, and did we mention the service? The staff at Watercress are always ready to make recommendations, crack a joke, or simply make you feel like a VIP.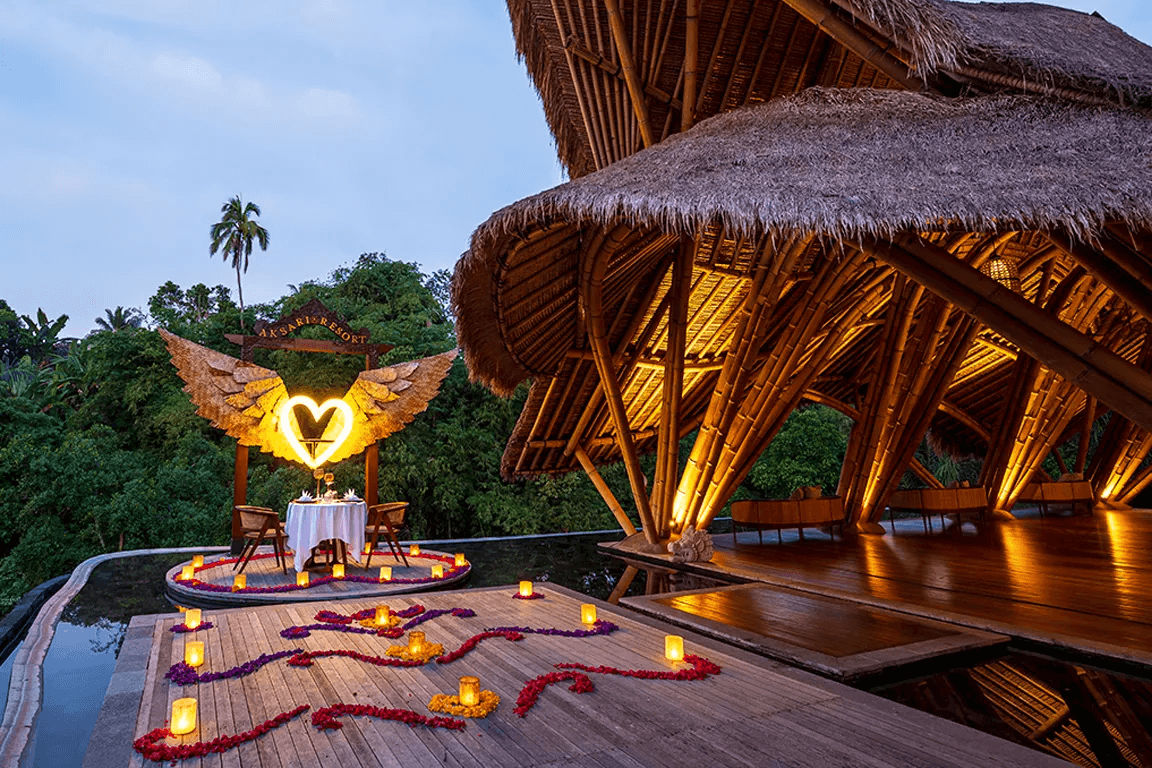 Conclusion:
We hope you've had a blast exploring our recommendations, and we're thrilled to have been a part of your food quest in Ubud!
Ubud, will give you more than just tasty treats. You will be gifted with food comas, spontaneous dance parties after a heavenly meal, and stories to make our friends' jaws drop in jealousy.
But remember, dear food adventurer, the real joy lies in discovering your own hidden gems, following your instincts, and allowing your taste buds to lead the way. So embrace the unknown, savor every bite, and let the flavors of Ubud weave their magic on your palate.
And if your belly needs a break from all the eating, make sure to go out and discover all the beauty out there! The best way is by taking a guided tour in Ubud, to make sure you don't miss anything that this beautiful area has to offer!
Get your VACATION on!
Expertly curated emails packed full of vacation inspiration, travel tips and more!