 Gran Cenote
Popular Attraction In Tulum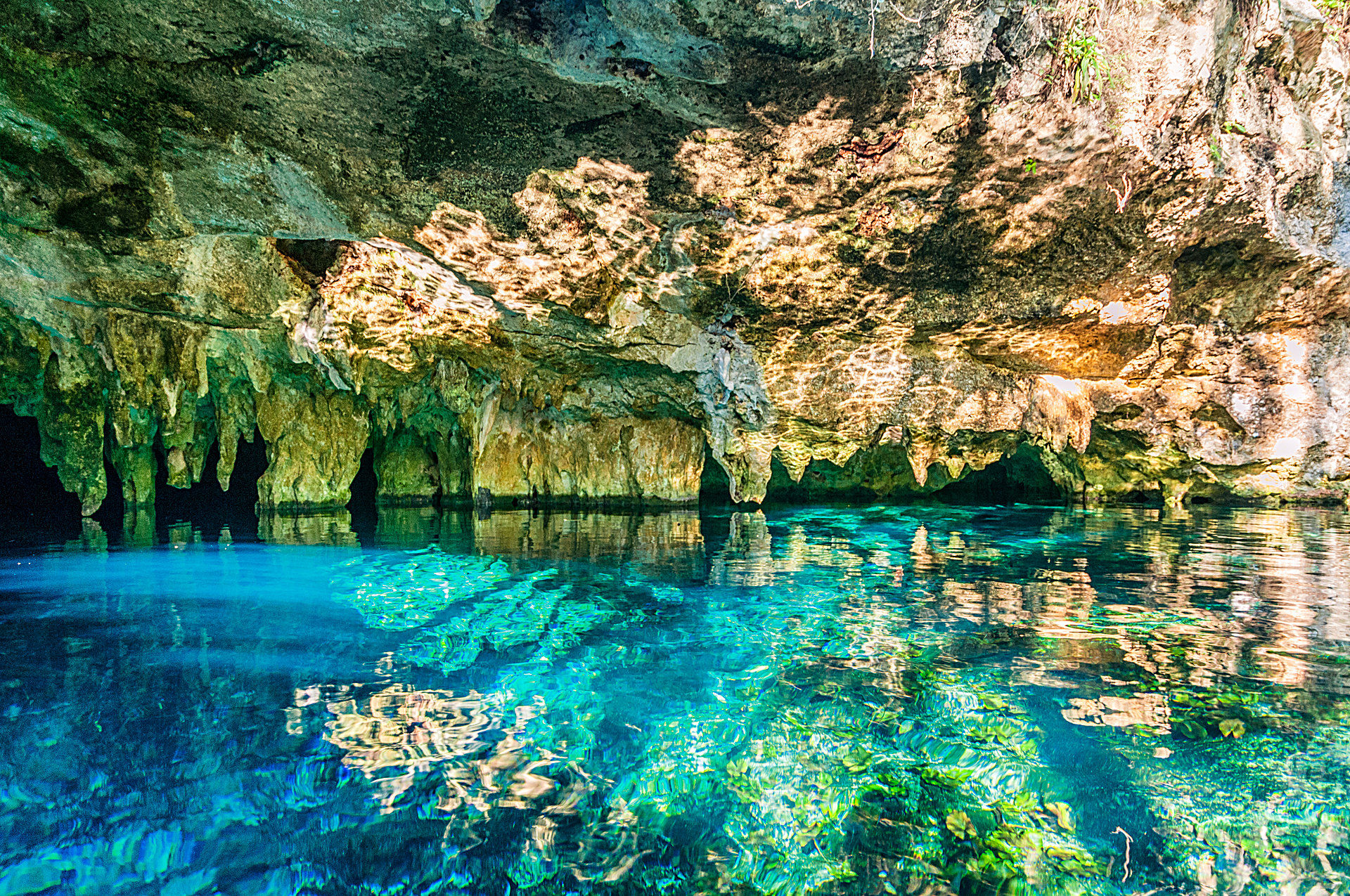 Gran Cenote
Popular Attraction In Tulum
Attractions Details
| | |
| --- | --- |
| 📌 Address | Quintana Roo 109, 77796 Tulum, Q.R., Mexico |
| ⏰ Opening Hours | 8:00 AM - 4:45 PM |
| 💸 Entrance Fee | MXN 500 |
Find it on google maps
What is Gran Cenote?
Gran Cenote is a natural cenote located in Tulum, Mexico. It is a popular attraction for tourists and locals alike, offering a unique and breathtaking experience in the heart of the Yucatan Peninsula. The cenote is a large sinkhole filled with crystal clear freshwater, surrounded by lush vegetation and stunning rock formations.
History of Gran Cenote
The history of Gran Cenote dates back thousands of years, as it was formed by the collapse of limestone caves. The ancient Mayans considered cenotes to be sacred and used them for various rituals and ceremonies. Today, Gran Cenote remains an important cultural and natural landmark, showcasing the rich history and geological wonders of the region.


Why is Gran Cenote Important?
Gran Cenote is important for several reasons. Firstly, it provides a unique opportunity for visitors to explore the natural beauty of the Yucatan Peninsula. The cenote's crystal clear waters offer a chance to swim, snorkel, and dive in a truly magical setting. Secondly, Gran Cenote plays a vital role in preserving the ecological balance of the region, serving as a habitat for various species of fish and other aquatic life. Lastly, it contributes to the local economy by attracting tourists from all over the world, generating income for the community.
Things to do & see at Gran Cenote
Swim and Snorkel: Gran Cenote is a paradise for swimming and snorkeling enthusiasts. The clear waters provide excellent visibility, allowing visitors to admire the underwater rock formations and marine life.


Cave Diving: For experienced divers, Gran Cenote offers the opportunity to explore the underwater cave system. The cenote's interconnected tunnels and passages create a captivating diving experience.


Photography: The natural beauty of Gran Cenote makes it a perfect spot for photography enthusiasts. The combination of vibrant turquoise waters, stalactites, and sunlight filtering through the cenote's openings creates stunning photo opportunities.


Picnic and Relaxation: The tranquil surroundings of Gran Cenote make it an ideal place for a picnic or simply relaxing by the water. Visitors can enjoy the peaceful atmosphere and connect with nature.
Aside from these activities, Gran Cenote also provides facilities such as showers, restrooms, and rental equipment for snorkeling and diving.
It is recommended to arrive early in the morning to avoid crowds and fully appreciate the serenity of the cenote. Gran Cenote truly offers a one-of-a-kind experience, immersing visitors in the natural wonders of Tulum.
Attractions Details
| | |
| --- | --- |
| 📌 Address | Quintana Roo 109, 77796 Tulum, Q.R., Mexico |
| ⏰ Opening Hours | 8:00 AM - 4:45 PM |
| 💸 Entrance Fee | MXN 500 |
Find it on google maps
Frequently asked questions
What is Gran Cenote?

Gran Cenote is a popular natural sinkhole located near Tulum, Mexico. It is known for its crystal clear waters and stunning underwater formations.
How do I get to Gran Cenote?

Gran Cenote is located approximately 4 kilometers from Tulum town. You can easily reach it by taxi, bike, or rental car.
What are the opening hours of Gran Cenote?

Gran Cenote is open daily from 8:00 AM to 5:00 PM.
Is it safe to swim in Gran Cenote?

Yes, it is safe to swim in Gran Cenote. The water is clear and calm, making it ideal for swimming and snorkeling. However, it is important to follow any safety guidelines provided by the staff.
Are there any facilities available at Gran Cenote?

Yes, Gran Cenote offers facilities such as restrooms, changing rooms, lockers, and a small snack bar. They also provide snorkeling gear for rent.