 Banyu Wana Amertha Waterfall
Popular waterfall in Bali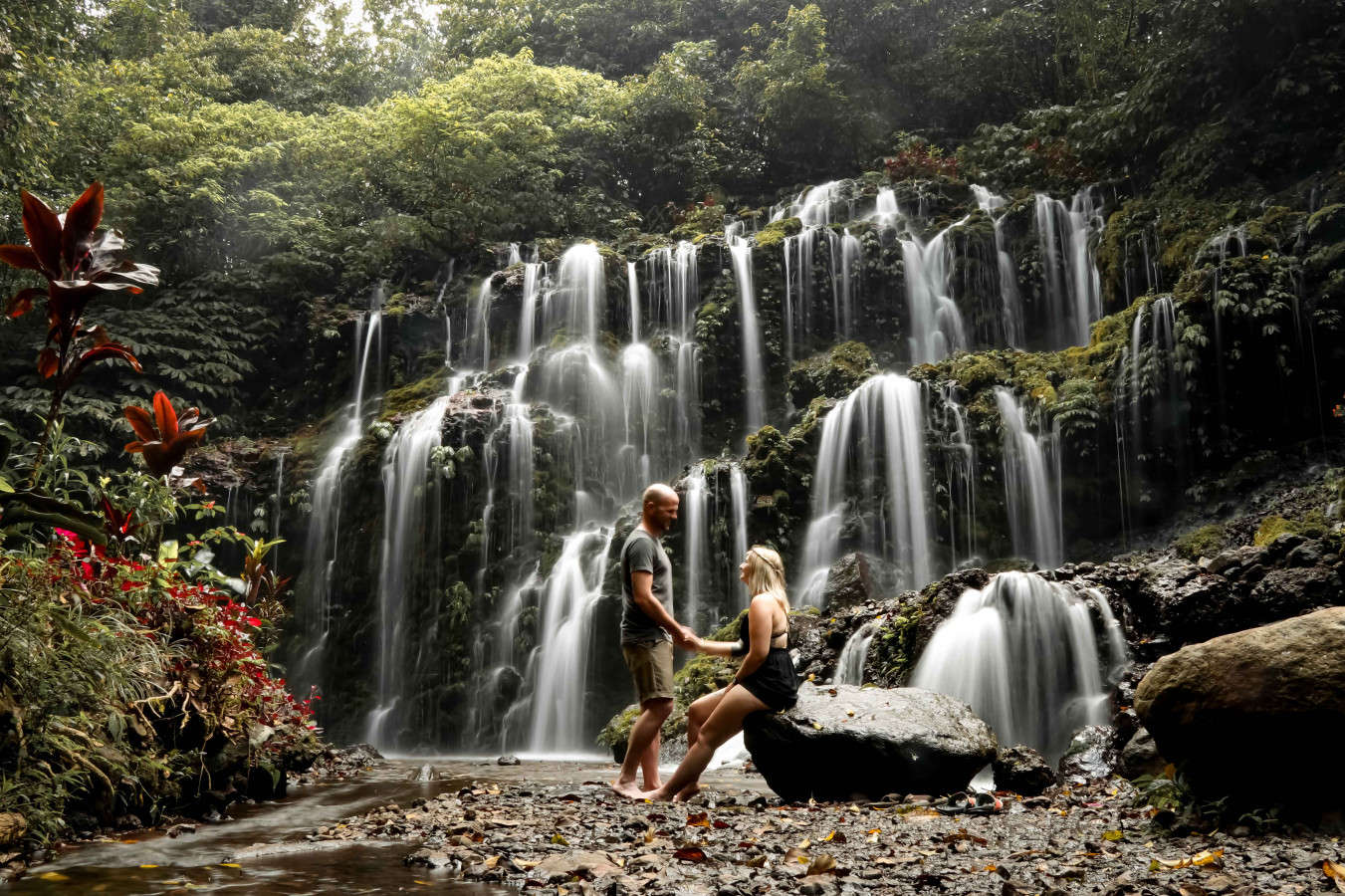 Banyu Wana Amertha Waterfall
Popular waterfall in Bali
Attractions Details
| | |
| --- | --- |
| 📌 Address | Q4RG+229, Wanagiri, Sukasada, Buleleng Regency, Bali 81161, Indonesia |
| ⏰ Opening Hours | 8:00 AM - 5:00 PM |
| 💸 Entrance Fee | IDR 30,000 |
Find it on google maps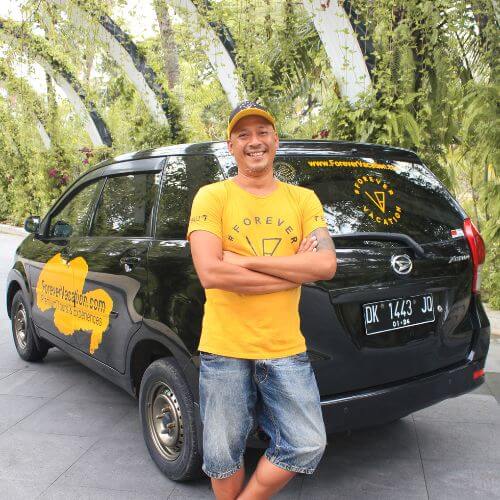 Mang Dut
Local tour guide
"When visiting Kintamani, aim to arrive in the morning to catch the breathtaking sunrise over the majestic Mount Batur and Lake Batur. Don't forget to bring a jacket or shawl, as it can get chilly at this elevation, especially during the early hours."
What is Banyu Wana Amertha Waterfall?
Banyu Wana Amertha Waterfall is a breathtaking natural attraction located in Bali, Indonesia. Nestled amidst lush greenery, this stunning waterfall offers a serene escape from the bustling city life. With its cascading waters and tranquil surroundings, it is a must-visit destination for nature lovers and adventure seekers alike.
History of Banyu Wana Amertha Waterfall
The history of Banyu Wana Amertha Waterfall is deeply rooted in the rich culture of Bali. Over the years, it has been revered as a sacred site by the local Balinese people. They believe that the waterfall is a source of spiritual cleansing and rejuvenation.
Visitors can immerse themselves in the cultural significance of the waterfall while enjoying its natural beauty.
Visit Banyu Wana Amertha Waterfall on Our:
All-Inclusive

Bali Secret Waterfall Tour

It's easy to see why the Bali Secret Waterfall Tour is one of our best sellers. There's nothing more breathtaking than the waterfalls in Bali and our local guides are here to show them to you. Relax, take a dip, and enjoy a delicious lunch - there really aren't many better ways to spend the day! Taking you to some of the lesser-know, not so busy waterfalls, this tour is the perfect way to relax and see Bali at its best.
Why is Banyu Wana Amertha Waterfall Important?
Banyu Wana Amertha Waterfall holds great importance for both locals and tourists. Firstly, it is a significant eco-tourism attraction that promotes the preservation of Bali's natural heritage. The waterfall's pristine environment serves as a reminder of the importance of protecting our planet's natural wonders.
Secondly, the waterfall offers a unique opportunity for visitors to connect with nature and experience its healing powers. It allows individuals to immerse themselves in the beauty of the surroundings and find solace amidst the tranquil atmosphere. We'd highly recommend visiting this waterfall when planning some tours in Bali!
Things to Do & See at Banyu Wana Amertha Waterfall
There are several activities and sights to explore at Banyu Wana Amertha Waterfall. Some of the highlights include:
Swim in the Refreshing Waters: Visitors can take a refreshing dip in the crystal-clear pool beneath the waterfall. The cool waters provide a rejuvenating experience, especially on hot days.


Enjoy Scenic Hiking Trails: Surrounding the waterfall, there are picturesque hiking trails that offer breathtaking views of the lush greenery and cascading waters. Exploring these trails allows visitors to fully immerse themselves in the beauty of the natural surroundings.


Experience Balinese Rituals: Visitors have the opportunity to witness and participate in traditional Balinese ceremonies and rituals that take place near the waterfall. These rituals are an integral part of the local culture and provide a unique insight into Balinese spirituality.


Relax and Picnic: The peaceful ambiance of Banyu Wana Amertha Waterfall makes it an ideal spot for a leisurely picnic. Visitors can unwind, enjoy the sound of nature, and indulge in a delicious meal amidst the picturesque setting.
FEATURED_TOURs_BLOCK
With its natural wonders and cultural significance, Banyu Wana Amertha Waterfall offers an unforgettable experience for all who visit. Whether seeking adventure, spiritual connection, or simply a moment of tranquility, this enchanting attraction in Bali is sure to leave a lasting impression.
Attractions Details
| | |
| --- | --- |
| 📌 Address | Q4RG+229, Wanagiri, Sukasada, Buleleng Regency, Bali 81161, Indonesia |
| ⏰ Opening Hours | 8:00 AM - 5:00 PM |
| 💸 Entrance Fee | IDR 30,000 |
Find it on google maps
Bali Attractions