 Diamond Beach
Popular beach in Nusa Penida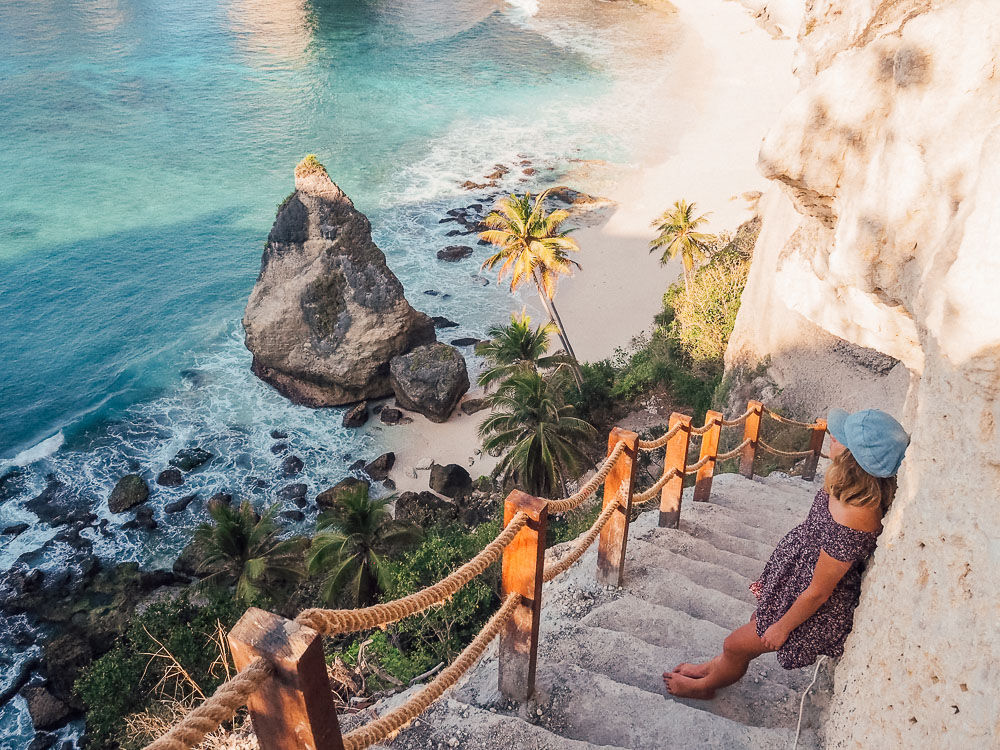 Diamond Beach
Popular beach in Nusa Penida
Attractions Details
| | |
| --- | --- |
| 📌 Address | Pejukutan, Nusa Penida, Klungkung Regency, Bali 80771, Indonesia |
| ⏰ Opening Hours | 24 hours |
| 💸 Entrance Fee | IDR 15,000 |
Find it on google maps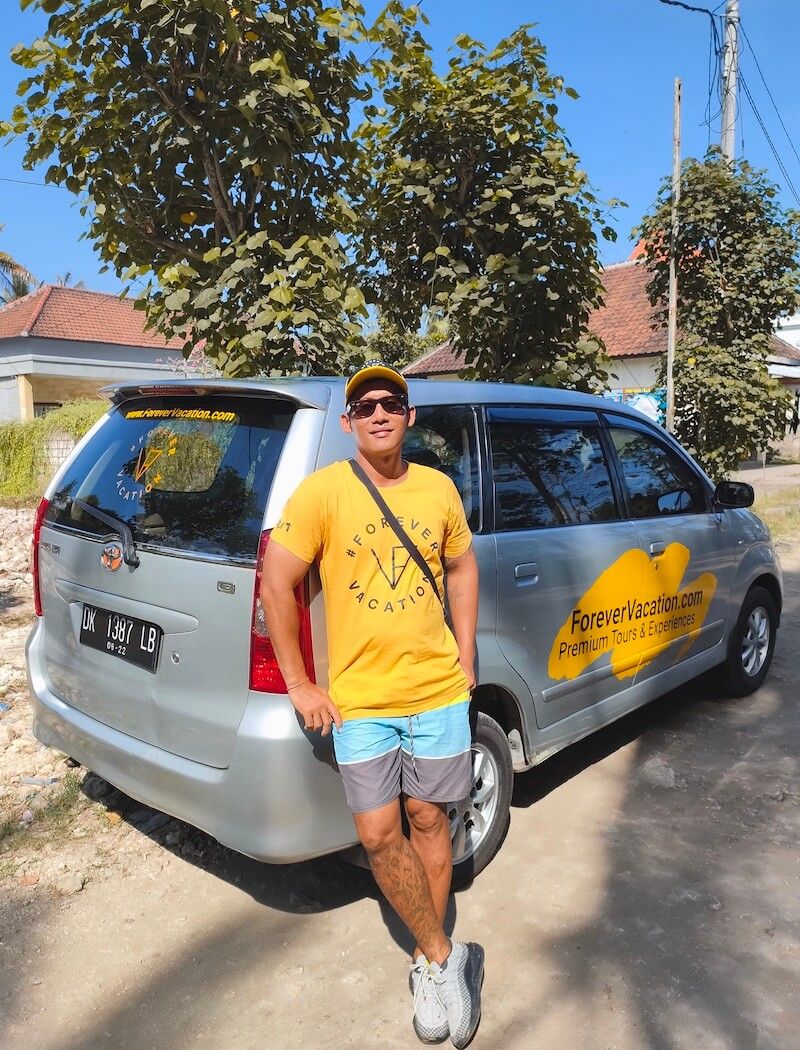 Sujana
Local tour guide
"Avoid the crowds and head to Diamond Beach early in the morning for a breathtaking sunrise experience, where the sparkling white sand and crystal-clear turquoise waters truly come alive. Don't forget your snorkeling gear, as the underwater world here is teeming with colorful coral reefs and vibrant marine life, making it a hidden paradise for underwater enthusiasts."
What is Diamond Beach, Bali?
Diamond Beach is a breathtaking coastal attraction located in Nusa Penida. Situated near the village of Perasi, it offers visitors a serene and picturesque experience surrounded by natural beauty.
History of Diamond Beach
The history of Diamond Beach is deeply intertwined with the rich cultural heritage of Bali. Over the years, the local community has recognized the area's potential as a tourist destination and has worked diligently to develop and maintain its charm. We'd highly recommend putting this on the cards when planning some tours in Nusa Penida!
When planning your tours in Bali don't forget to visit Diamond Beach.
Visit Diamond Beach on Our:
All-Inclusive
Why is Diamond Beach Important?
Diamond Beach holds great significance for Bali as it showcases the island's natural wonders and draws visitors from across the globe. It serves as a testament to the island's commitment to sustainable tourism and economic growth.
Things to Do & See at Diamond Beach
The Diamond Beach Cliff: The highlight of Diamond Beach in Bali is its majestic cliff that gracefully descends into the crystal-clear turquoise waters below. Visitors can marvel at the stunning views and enjoy the tranquility of the surroundings.


Beach Activities: Diamond Beach offers a variety of activities for beach enthusiasts. Visitors can relax on the pristine white sand, take a refreshing swim, or simply bask in the sun's warmth.


Photography Opportunities: With its dramatic rock formations, sparkling waters, and awe-inspiring views, Diamond Beach provides a paradise for photography enthusiasts. Capture unforgettable moments and create lasting memories.


Exploring Caves: Diamond Beach is also renowned for its unique cave formations. Adventurous visitors can embark on a thrilling exploration of these caves, discovering hidden treasures within.


Local Culture: Immerse yourself in the local culture by interacting with the friendly Balinese people. Gain insights into their traditions, indulge in authentic cuisine, and witness traditional ceremonies.
With its enchanting beauty and diverse range of activities, Diamond Beach promises an unforgettable experience for all who visit.
Our Top Trending Bali Tours:
All-Inclusive

Bali Instagram Foodie Experience

All-Inclusive

Bali Breakfast with Orangutans & ATV Adventure

All-Inclusive

Private Boat to Nusa Penida with Snorkeling, Mantas & Land Tour
Whether you seek relaxation, adventure, or cultural immersion, Diamond Beach in Bali has something to offer everyone. Plan your trip to this hidden gem and be captivated by its natural splendor and charm.
Attractions Details
| | |
| --- | --- |
| 📌 Address | Pejukutan, Nusa Penida, Klungkung Regency, Bali 80771, Indonesia |
| ⏰ Opening Hours | 24 hours |
| 💸 Entrance Fee | IDR 15,000 |
Find it on google maps
Frequently asked questions
Where is Diamond Beach located?

Diamond Beach is located on the eastern tip of Nusa Penida island in Bali, Indonesia.
How do I reach Diamond Beach?

To reach Diamond Beach, you need to take a boat from Sanur or Padangbai to Nusa Penida island. From there, you can hire a scooter or take a taxi to reach the beach.
What makes Diamond Beach special?

Diamond Beach is known for its breathtaking beauty, with pristine white sand, crystal-clear turquoise waters, and stunning rock formations. It offers a picturesque view and a perfect spot for photography enthusiasts.
Are there any facilities available at Diamond Beach?

As Diamond Beach is a secluded and untouched location, there are limited facilities available. There are a few small local warungs (food stalls) nearby where you can grab some snacks and drinks.
Is it safe to swim at Diamond Beach?

While the beach is incredibly beautiful, swimming at Diamond Beach can be dangerous due to strong currents and rough waves. It is advisable to admire the beach from a safe distance rather than swimming in the open sea.