 Leke Leke Waterfall
Beautiful waterfall in Bali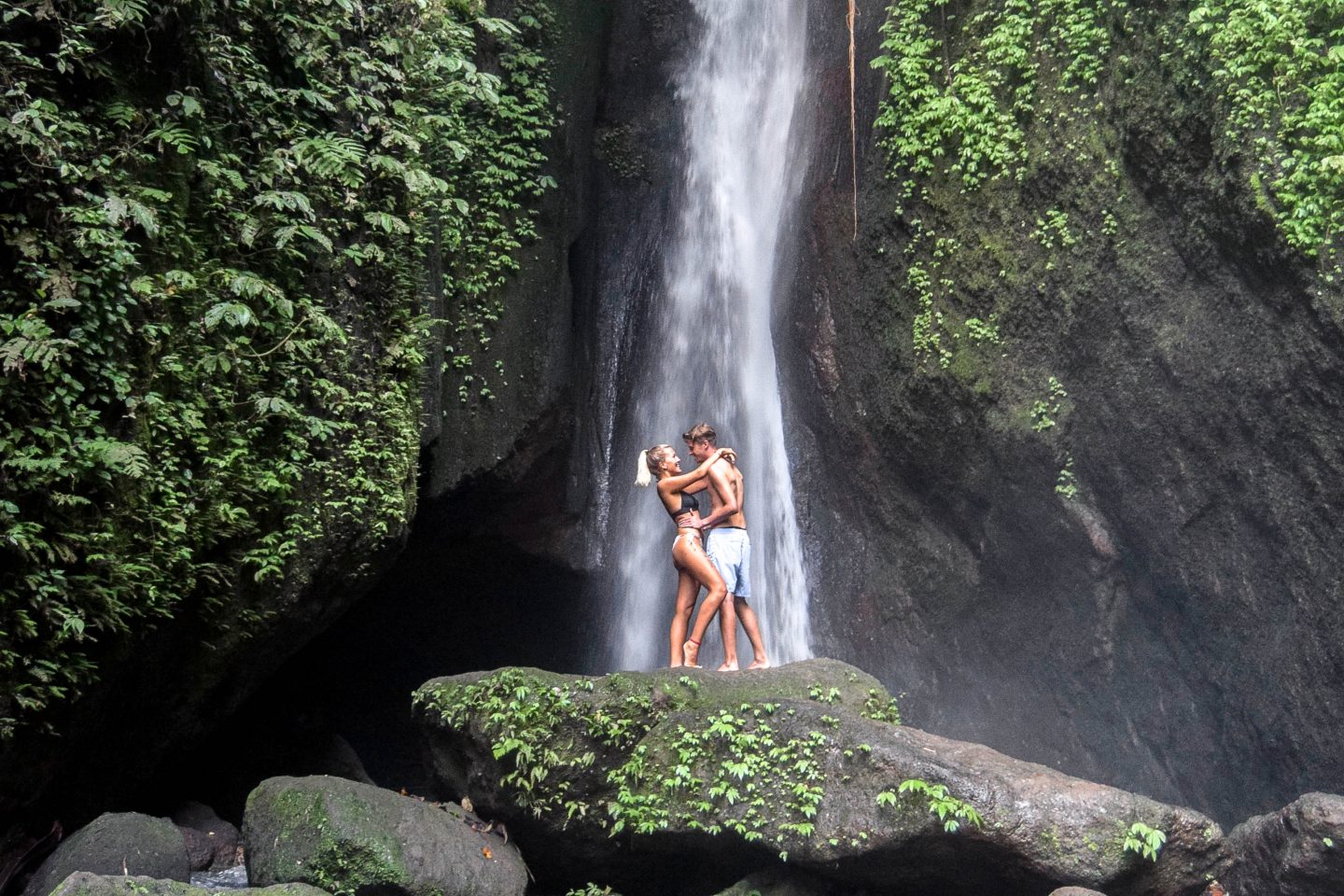 Leke Leke Waterfall
Beautiful waterfall in Bali
Attractions Details
| | |
| --- | --- |
| 📌 Address | J5PW+7W7, Antapan, Baturiti, Tabanan Regency, Bali 82191, Indonesia |
| ⏰ Opening Hours | 4:00 AM - 6:00 PM |
| 💸 Entrance Fee | IDR 100,000 |
Find it on google maps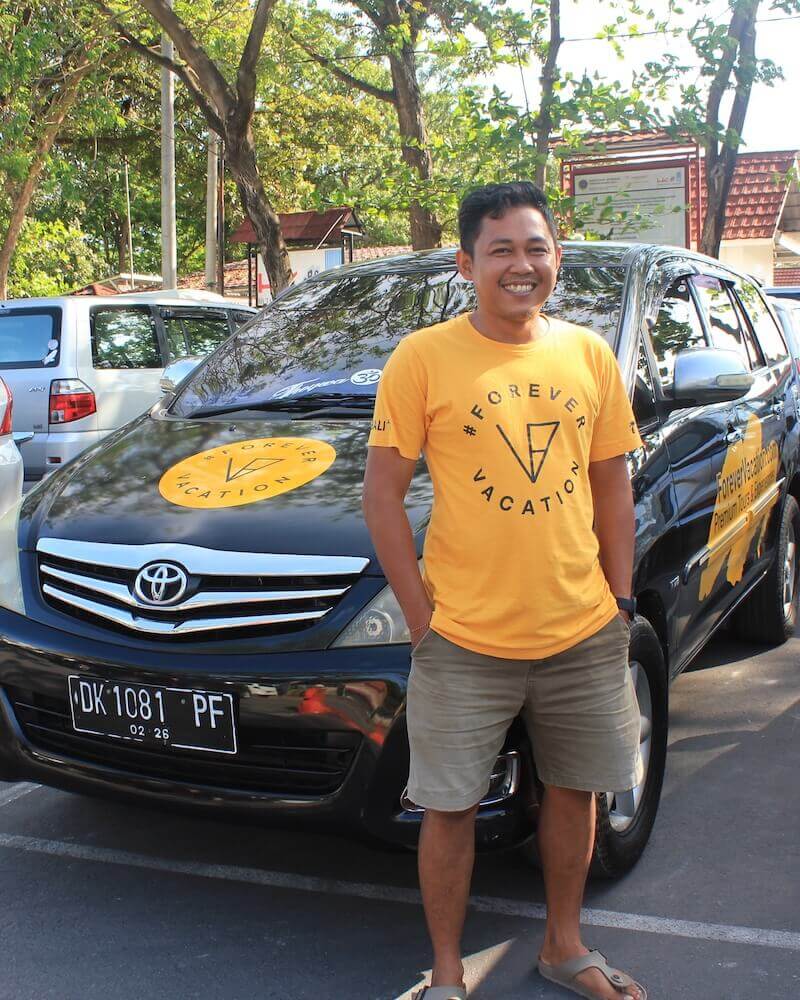 Wisnu
Local tour guide
"To fully enjoy your visit to Leke Leke Waterfall in Bali, make sure to bring a waterproof camera or phone case so you can capture stunning photos without worrying about water damage. Additionally, wear comfortable shoes with good grip as the path to the waterfall can be slippery, especially during rainy seasons."
What is Leke Leke Waterfall?
Leke Leke Waterfall is a breathtaking natural wonder located in the heart of Bali, Indonesia. Nestled amidst lush greenery and towering cliffs, this enchanting waterfall offers a tranquil escape from the bustling city life.
With its cascading waters and serene surroundings, Leke Leke Waterfall is a must-visit destination for nature lovers and adventure enthusiasts alike.
History of Leke Leke Waterfall
The history of Leke Leke Waterfall dates back to ancient times, when it was revered as a sacred place by the local Balinese people. It was believed to be a source of spiritual healing and purification, and ceremonies were often held at the waterfall to honor the gods and goddesses of the land.
Today, Leke Leke Waterfall continues to be a place of reverence and tranquility, attracting visitors from all over the world. This is definitely a waterfall you want to add to your list when you're planning your next tour in Bali.
Visit Leke Leke Waterfall on Our:
All-Inclusive

Bali Secret Waterfall Tour

It's easy to see why the Bali Secret Waterfall Tour is one of our best sellers. There's nothing more breathtaking than the waterfalls in Bali and our local guid...
Why is Leke Leke Waterfall Important?
Leke Leke Waterfall holds great significance for the local Balinese people and is an important part of their cultural heritage. It serves as a reminder of the deep spiritual connection between the Balinese people and their natural surroundings. Additionally, the waterfall plays a crucial role in sustaining the ecosystem of the region, providing a habitat for various plant and animal species.
Things to Do & See at Leke Leke Waterfall
Swim in the Crystal Clear Waters: Take a dip in the cool, refreshing waters of Leke Leke Waterfall. Enjoy the exhilarating experience of swimming beneath the cascading waterfall, surrounded by the sounds of nature.


Explore the Surrounding Jungle: Embark on a thrilling jungle trek to discover the hidden gems surrounding the waterfall. Immerse yourself in the lush greenery, and keep an eye out for exotic wildlife and tropical flora.


Capture Unforgettable Memories: Snap stunning photographs of the picturesque Leke Leke Waterfall. With its natural beauty and dramatic backdrop, the waterfall provides the perfect setting for Instagram-worthy shots.


Experience Balinese Culture: Engage with the local Balinese community and learn about their rich cultural traditions. Participate in traditional ceremonies, witness traditional dance performances, and indulge in authentic Balinese cuisine.
Leke Leke Waterfall offers a serene and rejuvenating experience for visitors. Whether you are seeking adventure, spiritual enlightenment, or simply a peaceful retreat, this enchanting waterfall is sure to captivate your senses.
Our Top Trending Bali Tours:
All-Inclusive

Nusa Penida Snorkeling Adventure

All-Inclusive

Nusa Lembongan Instagram Tour: The Most Famous Spots

All-Inclusive

Bali Bird Park & Monkey Forest Tour
Plan your visit to Leke Leke Waterfall and immerse yourself in the natural beauty and tranquility of Bali.
Attractions Details
| | |
| --- | --- |
| 📌 Address | J5PW+7W7, Antapan, Baturiti, Tabanan Regency, Bali 82191, Indonesia |
| ⏰ Opening Hours | 4:00 AM - 6:00 PM |
| 💸 Entrance Fee | IDR 100,000 |
Find it on google maps
Bali Attractions
Frequently asked questions
Where is Leke Leke Waterfall located?

Leke Leke Waterfall is located in Bali, Indonesia.
What is the entrance fee for Leke Leke Waterfall?

The entrance fee for Leke Leke Waterfall is 50,000 IDR per person.
Is swimming allowed in Leke Leke Waterfall?

Yes, swimming is allowed at the base of the waterfall.
Are there any facilities available at Leke Leke Waterfall?

Yes, there are facilities such as changing rooms and toilets available for visitors.
Is Leke Leke Waterfall suitable for children?

Yes, Leke Leke Waterfall is suitable for children. However, proper supervision is recommended.