 Ubud Market
Outdoor market in Ubud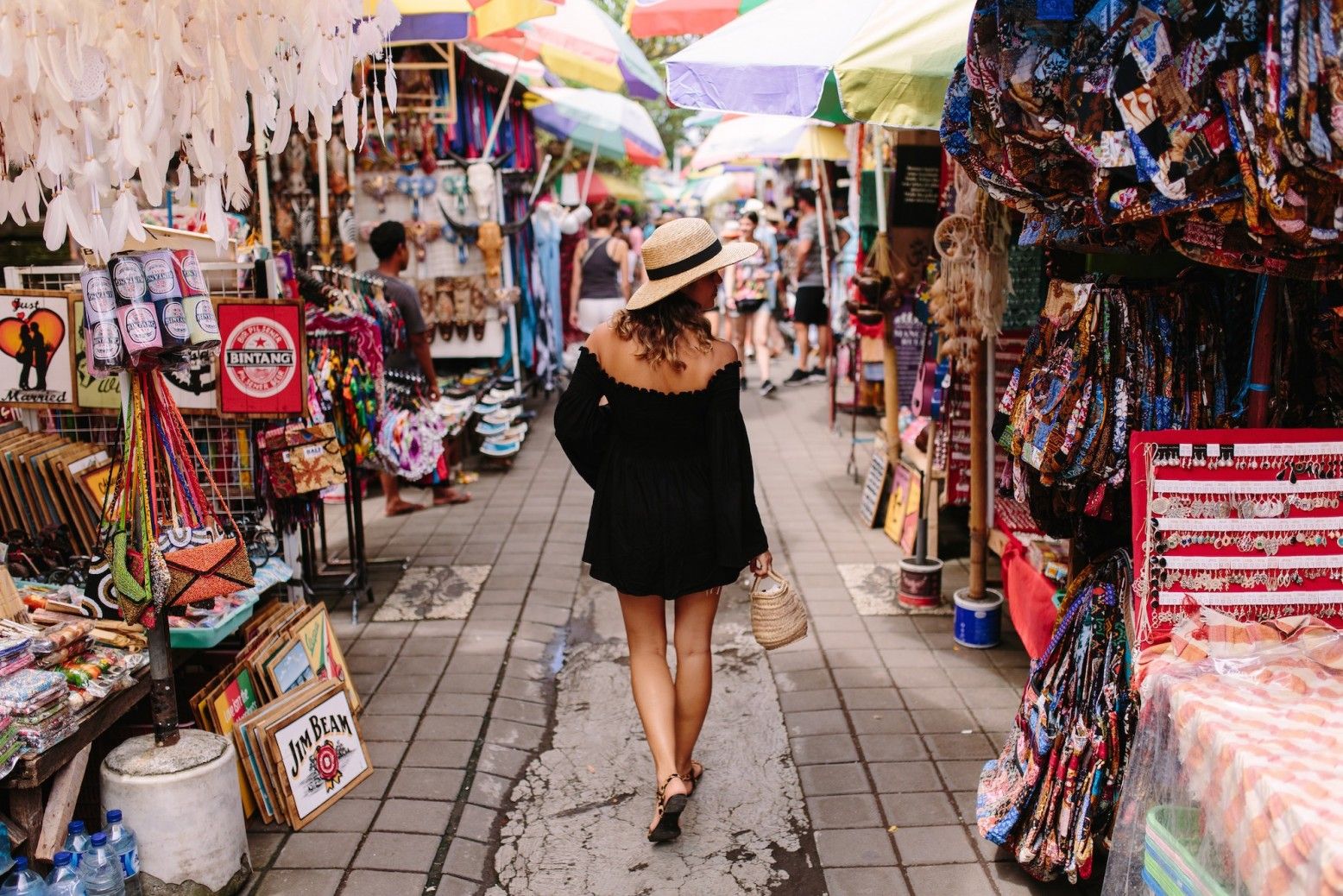 Ubud Market
Outdoor market in Ubud
Attractions Details
| | |
| --- | --- |
| 📌 Address | F7V7+43X, Jl. Raya Ubud, Ubud, Kecamatan Ubud, Kabupaten Gianyar, Bali 80571, Indonesia |
| ⏰ Opening Hours | 6:00 AM - 6:00 PM |
| 💸 Entrance Fee | Free |
Find it on google maps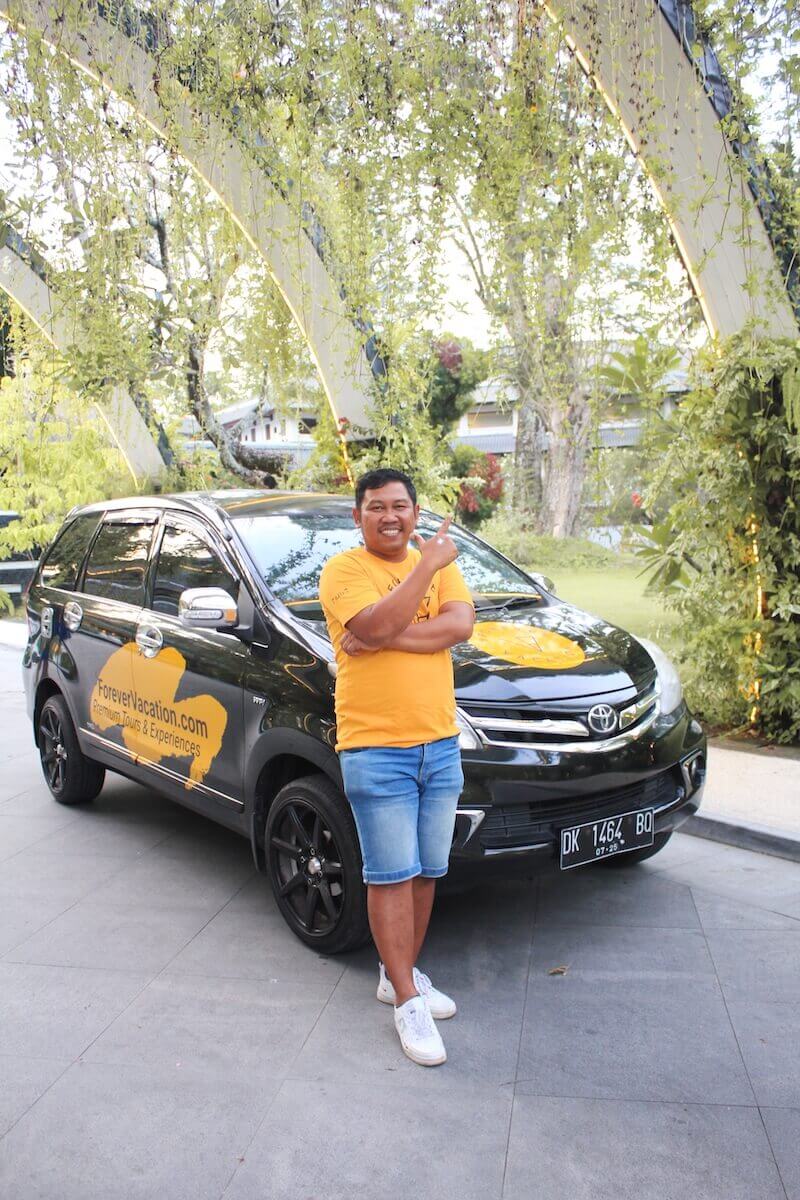 Turah Rai
Local tour guide
"To experience the vibrant atmosphere of Ubud Market in Bali to its fullest, arrive early in the morning when the market is less crowded and the vendors are more willing to negotiate prices. Don't forget to bring small bills and practice your bargaining skills to ensure a delightful and rewarding shopping experience."
What is the Ubud Market?
The Ubud Market is a vibrant and bustling traditional market located in the heart of Ubud, Bali. It is a popular attraction for both locals and tourists alike, offering a unique shopping experience and a glimpse into the local culture and craftsmanship of Bali.
The market is divided into two sections, the traditional market and the art market, each offering its own distinct treasures.
History of the Ubud Market, Bali
The history of Ubud Market dates back to the early 1900s when the town of Ubud was established as a center for arts and crafts in Bali. Local artisans and craftsmen would gather in the market to sell their handmade goods, including traditional textiles, wood carvings, jewelry, and paintings.
Over the years, Ubud Market has grown in popularity and has become a must-visit destination for those seeking authentic Balinese souvenirs.
Visit Ubud Market on Our:
All-Inclusive

Bali Elephant Bath & Breakfast Day Tour

Spend the day on this popular Bali tour and it will create memories you'll cherish forever. On the Bali Elephant Bath & Breakfast Day Tour, you will wash, bathe...
Why is the Ubud Market Important?
The Ubud Market plays a crucial role in the local economy of Bali. It serves as a hub for small-scale artisans and craftsmen to showcase their work and generate income for their families.
Additionally, the market attracts tourists from all over the world, contributing to the growth of the tourism industry in Bali. The Ubud Market also serves as a cultural hub, preserving and promoting traditional Balinese arts and crafts. We'd highly recommend a stop at Ubud market when planning some of your tours in Bali!
Things to Do & See at the Ubud Market
Explore the Traditional Market: The traditional market section of the Ubud Market is a paradise for bargain hunters. Here, you can find a wide variety of fresh produce, spices, herbs, and handmade crafts. Take your time to browse through the stalls and immerse yourself in the vibrant atmosphere.


Discover the Art Market: The art market section of the Ubud Market is a treasure trove for art enthusiasts. Here, you can find traditional Balinese paintings, intricate wood carvings, handmade batik fabrics, and unique silver jewelry. Don't forget to haggle with the friendly vendors to get the best prices.


Sample Local Cuisine: After a day of shopping, recharge at one of the food stalls or small eateries within the market. Indulge in delicious Balinese dishes, such as nasi goreng (fried rice), babi guling (suckling pig), and sate lilit (grilled skewers).


Experience Traditional Performances: At certain times, you can witness traditional Balinese dance performances near the market. These captivating performances showcase the rich cultural heritage of Bali and add to the vibrant atmosphere of the market.
Our Top Trending Bali Tours:
All-Inclusive

Magical Ubud Rice Terrace Tour

All-Inclusive

Balinese Local Experience Culture Tour

All-Inclusive

Lovina Dolphin Watching & Snorkeling Adventure
The Ubud Market offers an authentic and immersive experience for visitors to Bali. Whether you are looking for unique souvenirs, delicious local cuisine, or a glimpse into Balinese culture, this bustling market has it all.
Visit the Ubud Market and immerse yourself in the colors, scents, and sounds of Bali's vibrant marketplace.
Attractions Details
| | |
| --- | --- |
| 📌 Address | F7V7+43X, Jl. Raya Ubud, Ubud, Kecamatan Ubud, Kabupaten Gianyar, Bali 80571, Indonesia |
| ⏰ Opening Hours | 6:00 AM - 6:00 PM |
| 💸 Entrance Fee | Free |
Find it on google maps
Bali Attractions
Frequently asked questions
What is Ubud Market?

Ubud Market is a traditional market located in the heart of Ubud, Bali. It is a popular tourist attraction known for its wide range of handicrafts, artwork, clothing, and souvenirs.
What are the opening hours of Ubud Market?

Ubud Market is typically open from early morning until late afternoon, around 6 AM to 6 PM. However, it is best to visit in the morning for the best selection and less crowded experience.
What can I buy at Ubud Market?

At Ubud Market, you can buy a variety of items including traditional Balinese handicrafts, artwork, textiles, clothing, accessories, jewelry, home decor, spices, and souvenirs. It is a great place to shop for unique and locally made products.
Are prices negotiable at Ubud Market?

Yes, prices at Ubud Market are generally negotiable. Bargaining is a common practice, and you can try to negotiate for a better price. However, be respectful and keep in mind the local customs while bargaining.
Are there any tips for shopping at Ubud Market?

Some tips for shopping at Ubud Market include: 1) Start with a lower price while bargaining and gradually increase. 2) Compare prices from different stalls before making a purchase. 3) Be polite and friendly while negotiating. 4) Carry small change as it may come in handy. 5) Enjoy the vibrant atmosphere and have fun exploring the market.