 Suluban Beach
Popular beach in Bali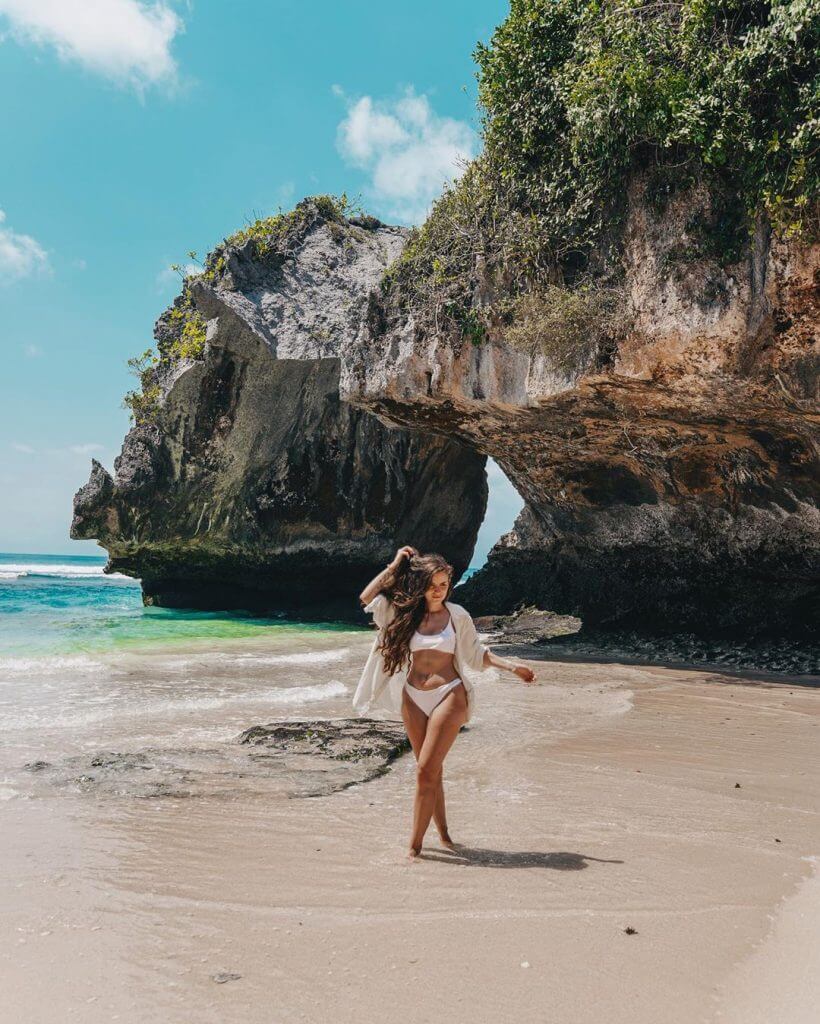 Suluban Beach
Popular beach in Bali
Attractions Details
| | |
| --- | --- |
| 📌 Address | Suluban Beach, Bali, Indonesia |
| ⏰ Opening Hours | 24 hours |
| 💸 Entrance Fee | Free |
Find it on google maps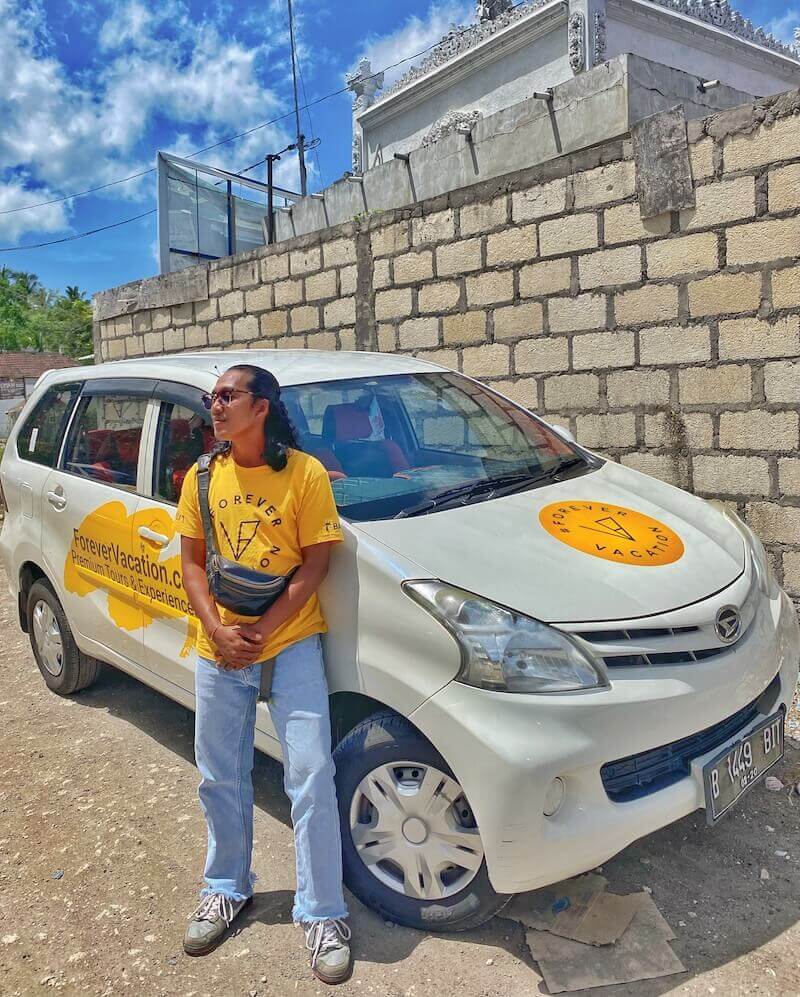 Oka
Local tour guide
"To truly experience the beauty of Suluban Beach in Bali, be sure to visit during low tide when the hidden cave entrance is revealed, allowing you to explore the stunning rock formations and enjoy a secluded beach spot. Don't forget to bring your snorkeling gear, as the clear waters here are perfect for spotting colorful marine life just a short swim away."
What is Suluban Beach?
Suluban Beach, also known as Blue Point Beach, is a hidden gem located on the Bukit Peninsula in Bali, Indonesia. This stunning beach is tucked away beneath towering cliffs and can only be accessed by descending down a flight of stairs and through a narrow cave entrance.
History of Suluban Beach, Bali
The history of Blue Point Beach is deeply intertwined with the local surfing community. In the early days, adventurous surfers discovered this secluded spot with its consistent waves, and it quickly became a favorite among the surfing enthusiasts.
Over time, the beach gained recognition and popularity, attracting surfers and beachgoers from around the world.
Visit Suluban Beach on Our:
All-Inclusive
Why is Suluban Beach Important?
Suluban Beach holds great importance for both locals and tourists. It is renowned for its incredible surfing conditions, making it a prime destination for surfers of all skill levels.
Additionally, the beach offers a picturesque setting with its turquoise waters, golden sands, and dramatic cliffs, making it a favorite spot for photographers and nature lovers alike.
Things to do & see at Suluban Beach
Surfing: Suluban Beach is a surfer's paradise, offering consistent waves and a challenging reef break. Surfers can test their skills and catch some epic waves in this stunning setting.


Exploring the Cave: The unique feature of Blue Point Beach is the cave entrance visitors must pass through to access the beach. Exploring this cave and experiencing the dramatic entrance is an adventure in itself.


Beach Relaxation: Visitors can simply relax and soak up the sun on the golden sands of Suluban Beach. The tranquil atmosphere and breathtaking scenery provide the perfect backdrop for a peaceful day by the sea.


Cliffside Cafes: Along the cliffs overlooking Suluban Beach, there are charming cafes and restaurants that offer stunning panoramic views. Visitors can enjoy a delicious meal or refreshing drink while taking in the breathtaking surroundings.


Photography: With its rugged cliffs and turquoise waters, Suluban Beach provides endless opportunities for capturing stunning photographs. Photographers can snap mesmerizing shots of the crashing waves or capture the beauty of the sunset over the ocean.
Blue Point Beach is a hidden treasure in Bali, offering a unique blend of natural beauty and thrilling activities.
Our Top Trending Bali Tours:
All-Inclusive

Bali Secret Waterfall Tour

All-Inclusive

Nusa Penida Tembeling Natural Pool Tour

All-Inclusive

Bali Breakfast with Orangutans & ATV Adventure
Whether you are a surfer seeking the perfect wave or a traveler looking to relax in a picturesque setting, Suluban Beach is sure to captivate your heart and leave you with unforgettable memories.
Attractions Details
| | |
| --- | --- |
| 📌 Address | Suluban Beach, Bali, Indonesia |
| ⏰ Opening Hours | 24 hours |
| 💸 Entrance Fee | Free |
Find it on google maps
Bali Attractions
Frequently asked questions
Where is Suluban Beach located?

Suluban Beach is located in Uluwatu, Bali, Indonesia.
How do I get to Suluban Beach?

To get to Suluban Beach, you can take a taxi or drive to Uluwatu, and then follow the signs leading to the beach. The beach can be accessed through a set of steep stairs from the parking area.
Is Suluban Beach suitable for swimming?

Suluban Beach is not ideal for swimming due to strong currents and rough waves. However, it is a popular spot for surfing and exploring the unique cave formations.
Are there any facilities available at Suluban Beach?

Suluban Beach offers limited facilities. There are a few warungs (small local eateries) and shops nearby where you can buy snacks, drinks, and surfing equipment. However, it is recommended to bring your own supplies.
What is unique about Suluban Beach?

Suluban Beach is famous for its picturesque setting surrounded by towering cliffs. It is also known as 'Blue Point Beach' and is popular among surfers for its world-class waves and the challenging 'Suluban Cave' surf break.