 Kong Ta Road
Popular Road In Chiang Mai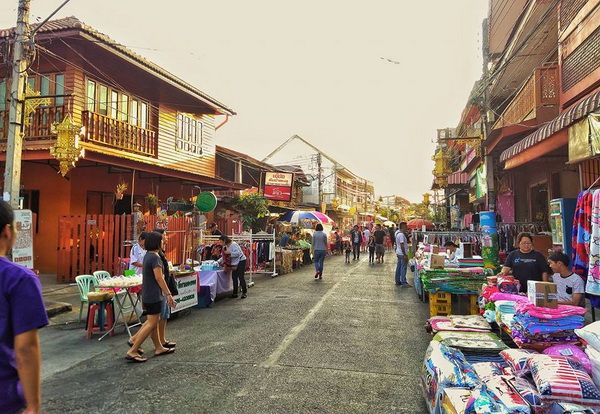 Kong Ta Road
Popular Road In Chiang Mai
Attractions Details
| | |
| --- | --- |
| 📌 Address | 7FRX+73V, Talad Gao Rd, Mueang Lampang District, Lampang 52100, Thailand |
| ⏰ Opening Hours | 8:00 AM - 5:00 PM |
| 💸 Entrance Fee | Free |
Find it on google maps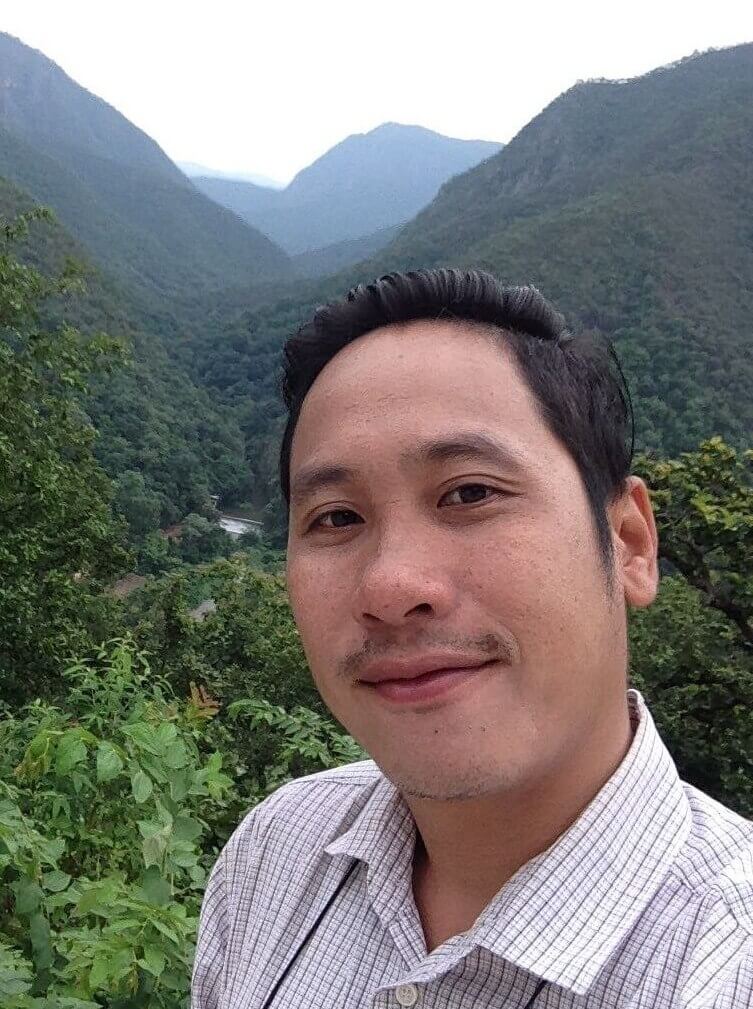 Nong
Local tour guide
"When exploring Kong Ta Road in Chiang Mai, make sure to venture beyond the bustling market stalls and discover the hidden gems of local street food vendors tucked away in the alleyways for an authentic culinary adventure. Don't forget to bargain when shopping for souvenirs as it is a common practice and can lead to great deals."
What is Kong Ta Road?
Kong Ta Road is a vibrant and bustling street located in Chiang Mai, Thailand. It is a popular attraction for both locals and tourists alike, offering a unique and authentic experience of the city's culture, history, and vibrant atmosphere. The road stretches for several blocks, lined with shops, restaurants, cafes, and street vendors, creating a lively and energetic atmosphere.
History of Kong Ta Road
Kong Ta Road has a rich history that dates back to ancient times. It was once a major trading route for merchants and travelers, connecting various regions of Thailand. Over the years, the road has evolved and transformed, adapting to the changing needs and trends of the city. Today, Kong Ta Road stands as a testament to Chiang Mai's cultural heritage and is an important part of the city's identity.
When planning your tours in Chiang Mai don't forget to visit Kong Ta Road.
Visit Kong Ta Road on Our:
All-Inclusive

Best of Lampang Tour

Our Best of Lampang Tour lets you escape busy tourist areas and explore Lampang, a less visited town south of Chiang Mai. This full day tour allows you to exper...
Why is Kong Ta Road Important?
Kong Ta Road holds significant importance for several reasons. First, it serves as a hub for local commerce and trade, with a wide variety of shops and markets selling traditional crafts, textiles, and goods. It is also a popular spot for locals to gather and socialize, creating a sense of community and cultural exchange. Additionally, Kong Ta Road showcases the vibrant and dynamic spirit of Chiang Mai, attracting tourists from all over the world and contributing to the city's tourism industry.
Things to Do & See at Kong Ta Road
Explore the Night Bazaar: The Night Bazaar is a must-visit attraction along Kong Ta Road. It offers a wide range of stalls and shops selling everything from clothing and accessories to souvenirs and artwork. Visitors can browse through the colorful displays, bargain for the best prices, and experience the lively atmosphere of the market.


Taste Local Delicacies: Along Kong Ta Road, there are numerous food stalls and restaurants where visitors can indulge in authentic Thai cuisine. From flavorful street food to traditional dishes, the road is a food lover's paradise.


Visit Temples: Chiang Mai is home to several beautiful temples, and Kong Ta Road provides easy access to some of them. Visitors can explore temples such as Wat Chedi Luang and Wat Phra Singh, which showcase stunning architecture and intricate details.


Experience Thai Massage: Kong Ta Road is dotted with massage parlors and spas offering traditional Thai massages. Visitors can relax and rejuvenate with a therapeutic massage, using ancient techniques to soothe their body and mind.
With its vibrant atmosphere, rich history, and diverse range of attractions, Kong Ta Road is a must-visit destination in Chiang Mai.
Our Top Trending Chiang Mai Tours:
All-Inclusive

Chiang Mai White Water Rafting & ATV Adventure

All-Inclusive

Chiang Dao Trekking and Hidden Village Adventure

All-Inclusive
Whether you are looking to shop, eat, explore temples, or simply soak in the lively ambiance, Kong Ta Road offers a memorable experience that captures the essence of this enchanting city.
Attractions Details
| | |
| --- | --- |
| 📌 Address | 7FRX+73V, Talad Gao Rd, Mueang Lampang District, Lampang 52100, Thailand |
| ⏰ Opening Hours | 8:00 AM - 5:00 PM |
| 💸 Entrance Fee | Free |
Find it on google maps
Frequently asked questions
What is Kong Ta Road?

Kong Ta Road is a popular street in Chiang Mai, Thailand known for its vibrant nightlife, street food stalls, and bustling markets.
Where is Kong Ta Road located?

Kong Ta Road is located in the Old City area of Chiang Mai, running parallel to the popular Tha Pae Road.
What can I find on Kong Ta Road?

Kong Ta Road offers a wide range of attractions including bars, clubs, live music venues, restaurants, street vendors, and shops selling clothing, souvenirs, and handicrafts.
Is Kong Ta Road only active at night?

While Kong Ta Road is most lively in the evenings and at night, you can still explore the area during the day and find various shops and cafes open.
Are there any specific events or festivals celebrated on Kong Ta Road?

Yes, Kong Ta Road hosts various events and festivals throughout the year, including the popular Songkran Water Festival and the Yi Peng Lantern Festival.