 Chicago Theater
Popular Theater In Chicago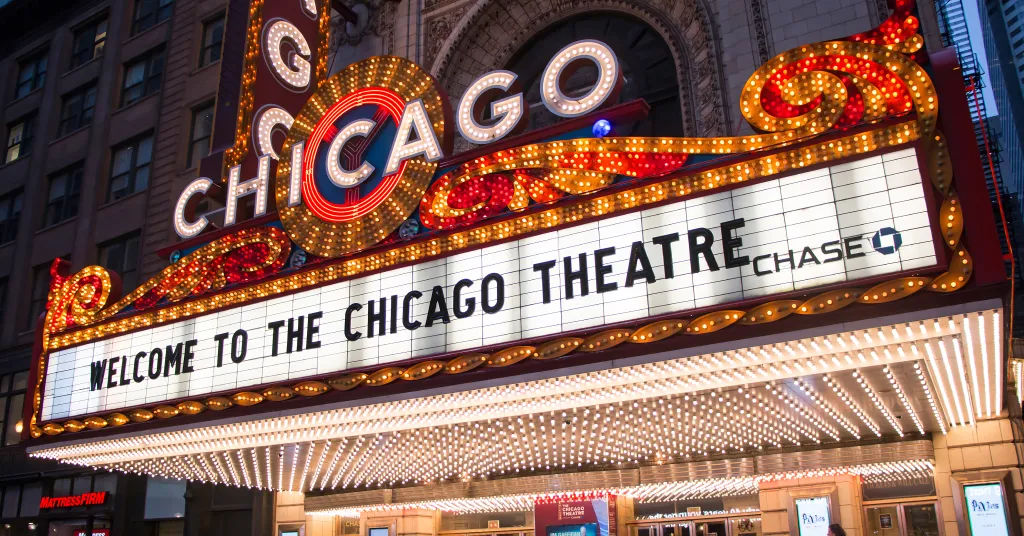 Chicago Theater
Popular Theater In Chicago
Attractions Details
| | |
| --- | --- |
| 📌 Address | 319 E 75th St, Chicago, IL 60619, USA |
| ⏰ Opening Hours | 8:00 AM - 5:00 PM |
| 💸 Entrance Fee | Free |
Find it on google maps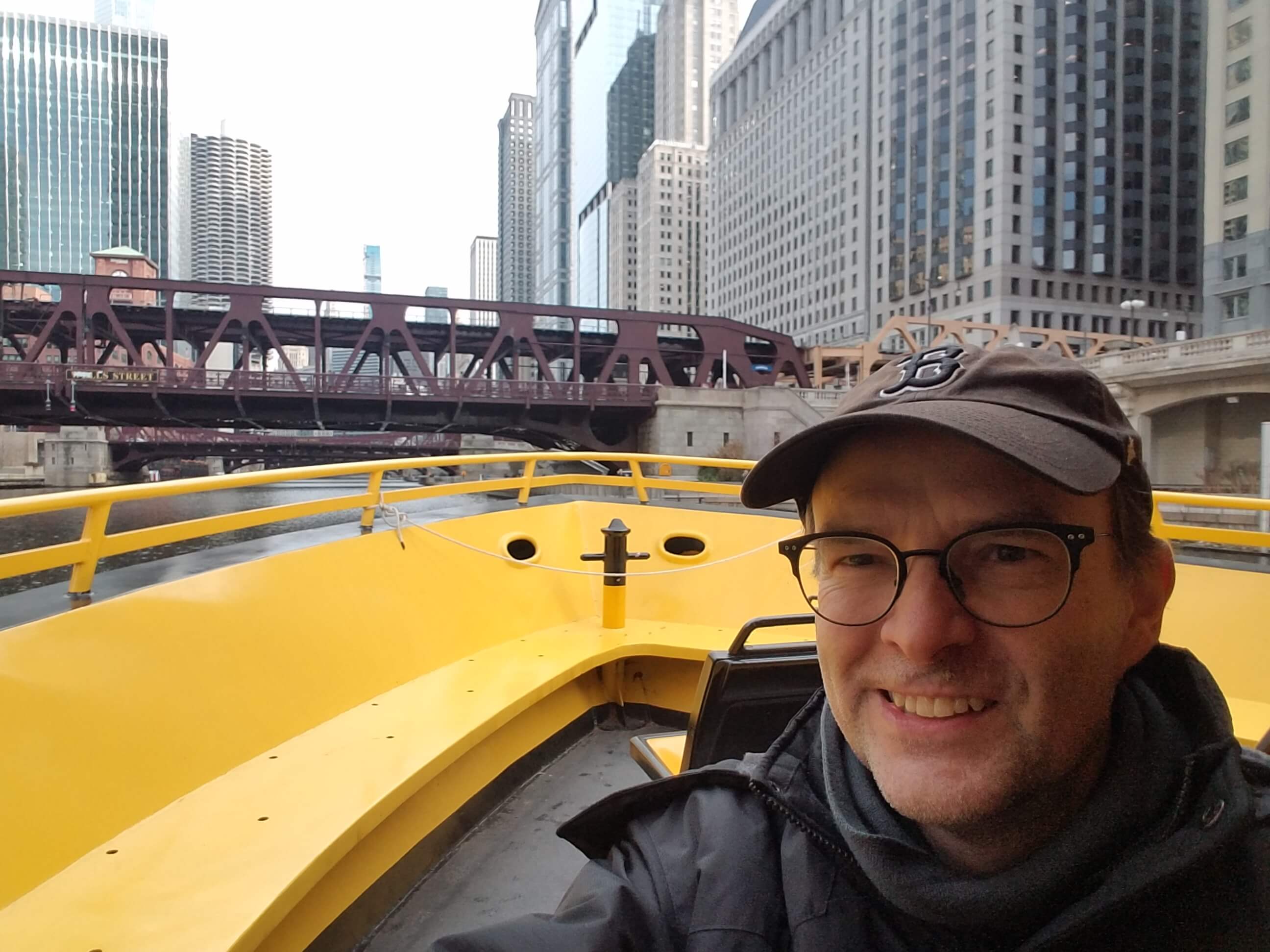 Colm
Local tour guide
"To truly appreciate the grandeur of the Chicago Theater, make sure to take a moment to marvel at its stunning marquee, which features over 6,000 light bulbs and is considered one of the most iconic in the city. Additionally, don't forget to explore the theater's opulent lobby, adorned with lavish gold leaf and intricate detailing, offering a glimpse into the rich history and architectural beauty of this beloved landmark."
What is Chicago Theater?
Chicago Theater is a historic landmark and performing arts venue located in the heart of downtown Chicago. It is known for its iconic marquee sign and stunning architecture, making it a must-visit attraction for both locals and tourists.
History of Chicago Theater
The history of Chicago Theater dates back to the early 1920s. It was designed by the architectural firm Rapp and Rapp, who were known for their ornate and lavish theater designs. When it first opened its doors in 1921, Chicago Theater was a movie palace, showcasing the latest films and offering a luxurious and immersive cinematic experience.
When planning your tours in chicago don't forget to visit Chicago Theater.
Visit Chicago Theater on Our:
All-Inclusive
Why is Chicago Theater Important?
Chicago Theater is important for several reasons. First, it is a symbol of Chicago's rich cultural heritage and architectural legacy. The theater's grandeur and elegance reflect the city's commitment to the arts and entertainment. Second, Chicago Theater has played a significant role in the city's entertainment scene, hosting a wide range of performances, including concerts, Broadway shows, comedy acts, and more. Lastly, the theater has become an iconic landmark in Chicago, attracting visitors from around the world who come to marvel at its beauty and enjoy its diverse programming.
Things to Do & See at Chicago Theater
Live Performances: Chicago Theater is renowned for its live performances. From world-class musicians and bands to theatrical productions and comedy shows, there is always something exciting happening on its stage.


Architecture Tour: Visitors can take a guided tour of the theater to learn about its rich history and architectural features. The tour provides an opportunity to explore the stunning auditorium, backstage areas, and the iconic lobby.


Events and Special Screenings: In addition to live performances, Chicago Theater hosts special events and screenings throughout the year. From film festivals to premieres, these events offer unique experiences for film enthusiasts.


Photo Opportunities: The exterior of Chicago Theater, with its grand marquee sign and intricate details, provides a picturesque backdrop for memorable photos. It is a popular spot for photography enthusiasts and tourists alike.
Our Top Trending Chicago Tours:
All-Inclusive

Chicago Instagram Tour: The Most Famous Spots

All-Inclusive

Chicago Downtown Highlights Private Walking Tour

All-Inclusive

Chicago Historic Pullman Company Town Private Walking Tour
Whether you are a fan of the performing arts, a history buff, or simply looking for a unique and beautiful attraction to explore, Chicago Theater is a must-visit destination. With its rich history, stunning architecture, and diverse programming, it offers an unforgettable experience for visitors of all ages.
Attractions Details
| | |
| --- | --- |
| 📌 Address | 319 E 75th St, Chicago, IL 60619, USA |
| ⏰ Opening Hours | 8:00 AM - 5:00 PM |
| 💸 Entrance Fee | Free |
Find it on google maps
Chicago Attractions
Frequently asked questions
What is the Chicago Theater, and where is it located?

The Chicago Theater, often referred to as "The Chicago," is an iconic historic theater located in the heart of the Loop neighborhood in downtown Chicago. It is known for its distinctive marquee and opulent interior.
When was the Chicago Theater built, and what architectural style does it feature?

The Chicago Theater was built in 1921 and is an excellent example of the French Baroque architectural style. Its exterior is adorned with intricate details, while the interior boasts lavish decor, including a grand lobby and a stunning auditorium.
What types of events are held at the Chicago Theater?

The Chicago Theater hosts a wide range of events, including live concerts, comedy shows, theatrical performances, movie premieres, and special events. It has been a popular venue for both local and international artists.
Can visitors take tours of the Chicago Theater?

Yes, the Chicago Theater offers guided tours that provide visitors with a behind-the-scenes look at this historic venue. The tours often include visits to the grand lobby, the auditorium, and even a chance to stand on the iconic stage.
How can I purchase tickets for events at the Chicago Theater, and are there any tips for attending a show there?

Tickets for events at the Chicago Theater can be purchased online through the official website, at the theater's box office, or through authorized ticketing agencies. To enhance your experience, it's advisable to arrive early to explore the stunning lobby and enjoy the theater's atmosphere. Be sure to check for any specific event-related guidelines or restrictions.