 Dalawella Beach
Popular Beach In Galle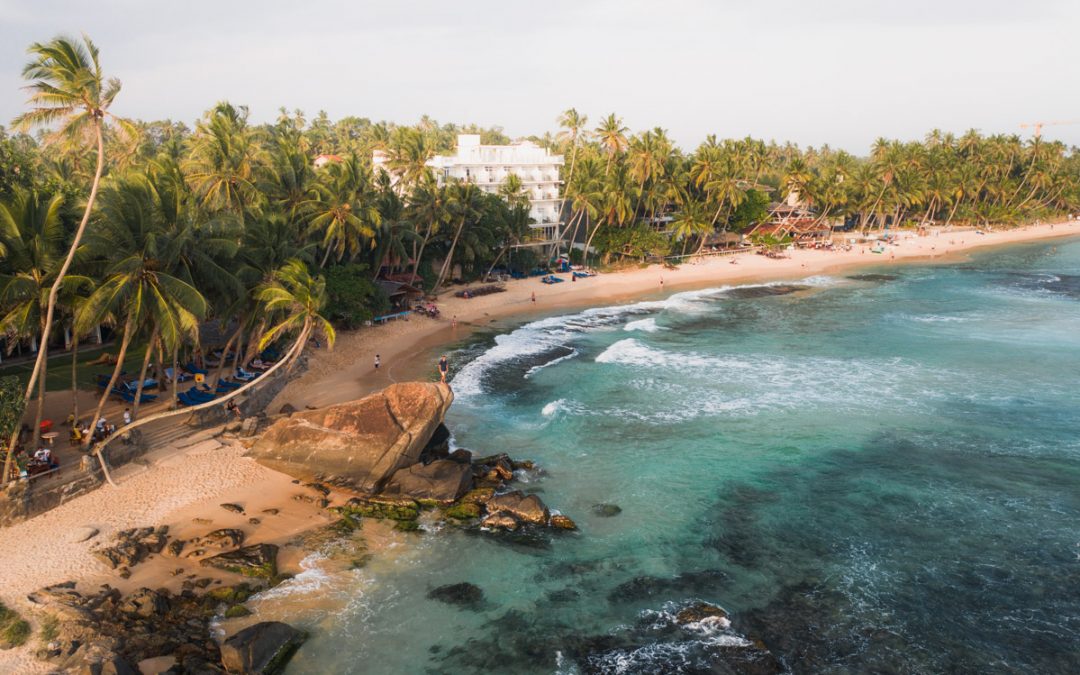 Dalawella Beach
Popular Beach In Galle
Attractions Details
| | |
| --- | --- |
| 📌 Address | Dalawella Beach, Unawatuna, Sri Lanka |
| ⏰ Opening Hours | 24 hours |
| 💸 Entrance Fee | Varies |
Find it on google maps
What is Dalawella Beach?
Dalawella Beach is a picturesque coastal attraction located in Galle, Sri Lanka. This stunning beach is known for its pristine white sand, crystal-clear turquoise waters, and breathtaking sunset views. With its tranquil atmosphere and natural beauty, Dalawella Beach offers a perfect escape from the hustle and bustle of everyday life.
History of Dalawella Beach
The history of Dalawella Beach dates back to ancient times. It has long been a favorite spot for locals and travelers alike, who come to enjoy the serene ambiance and the soothing sound of the waves crashing against the shore. Over the years, the beach has gained popularity as a must-visit destination in Galle, attracting visitors from all around the world.

When planning your tours in Galle don't forget to visit Dalawella Beach.


Visit Dalawella Beach on Our:
All-Inclusive

Galle Instagram Tour: The Most Famous Spots

A vacation in Sri Lanka wouldn't be complete without visiting Galle! This charming city is packed with history, culture & stunning beaches and the best way to explore this city is by taking our 'Galle Instagram Tour'!On this tour we'll take you to the most famous and instagrammab
Why is Dalawella Beach Important?
Dalawella Beach is an important attraction for several reasons. Firstly, it offers a peaceful retreat for those seeking relaxation and tranquility. The beach provides a serene environment where visitors can unwind, bask in the sun, and enjoy the gentle sea breeze. Secondly, Dalawella Beach is a popular spot for swimming and snorkeling, as its calm waters are perfect for water activities. Lastly, the stunning beauty of this beach makes it an ideal location for photography enthusiasts and nature lovers.
Things to do & see at Dalawella Beach
Swimming and Snorkeling: Dalawella Beach offers clear waters and a vibrant marine life, making it an excellent spot for swimming and snorkeling. Visitors can explore the underwater world and witness colorful corals and tropical fish.


Unwind on the Beach: Relax on the soft sands of Dalawella Beach and soak up the sun. Visitors can lounge on beach chairs, read a book, or simply take in the peaceful surroundings.


Watch the Sunset: Dalawella Beach is renowned for its stunning sunsets. Experience the magical moment as the sun dips below the horizon, casting vibrant hues across the sky.


Enjoy Beachside Dining: There are several beachfront restaurants and cafes where visitors can savor delicious seafood and traditional Sri Lankan dishes while enjoying panoramic views of the ocean.


Visit the Wijaya Beach Restaurant: Located nearby, the Wijaya Beach Restaurant is a popular spot that offers a laid-back atmosphere, tasty food, and refreshing beverages.
With its idyllic setting and diverse range of activities, Dalawella Beach is a must-visit attraction in Galle.
Our Top Trending Galle Tours:
Whether you are seeking relaxation, adventure, or natural beauty, this stunning beach has something for everyone. Plan your visit to Dalawella Beach and create unforgettable memories in this tropical paradise.
Attractions Details
| | |
| --- | --- |
| 📌 Address | Dalawella Beach, Unawatuna, Sri Lanka |
| ⏰ Opening Hours | 24 hours |
| 💸 Entrance Fee | Varies |
Find it on google maps
Frequently asked questions
Where is Dalawella Beach located in Sri Lanka?

Dalawella Beach is a picturesque beach located on the southern coast of Sri Lanka, near the town of Unawatuna and approximately 5 kilometers (3 miles) south of the city of Galle.
What makes Dalawella Beach special?

Dalawella Beach is known for its stunning coral reef, making it a great spot for snorkeling and underwater exploration. It's also famous for the iconic Dalawella Beach Swing, where visitors can enjoy a unique and thrilling swing over the ocean
Is Dalawella Beach suitable for swimming?

Yes, Dalawella Beach is generally safe for swimming, but it's important to be cautious and mindful of the tides and currents, especially during the monsoon season. Always follow any posted safety guidelines.
Are there accommodations and dining options near Dalawella Beach?

Yes, there are various accommodations, including guesthouses, boutique hotels, and beachfront resorts, near Dalawella Beach. You'll also find plenty of dining options serving fresh seafood and traditional Sri Lankan cuisine.
What is the best time to visit Dalawella Beach?

The best time to visit Dalawella Beach is during the dry season, which typically runs from November to April. During this period, you can enjoy sunny weather and calm seas, ideal for beach activities and exploring the nearby attractions.