 Ho Chi Minh War Remnants Museum
Ho Chi Minh War Remnants Museum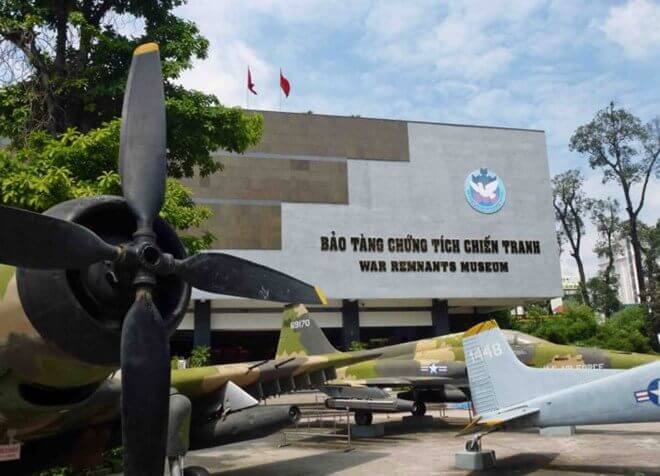 Details
Address:
Duong Vo Van Tan 28 Ho Chi Minh City
Hours:
7:30 am to 6:00 pm
The war in Vietnam is something that should not be forgotten, and the War Remnants Museum pays tribute to what happened during this 30 year period.
Within the grounds, you'll learn about the history of the war and see actual relics such as tanks, weaponry, and aircraft that were used during the conflict. If you're interested in the history of this amazing place, it's definitely something you should do in Ho Chi Minh.
There is a plethora of information about details and tactics that were used by both sides (some of the images are pretty shocking, so just be aware if you have kids with you), it's an eye opening experience and one that you definitely won't forget. It's a sombre visit but one that you absolutely have to do to get a truly balanced picture of Vietnam's history - a must if you're in the process of curating your own Ho Chi Minh travel guide.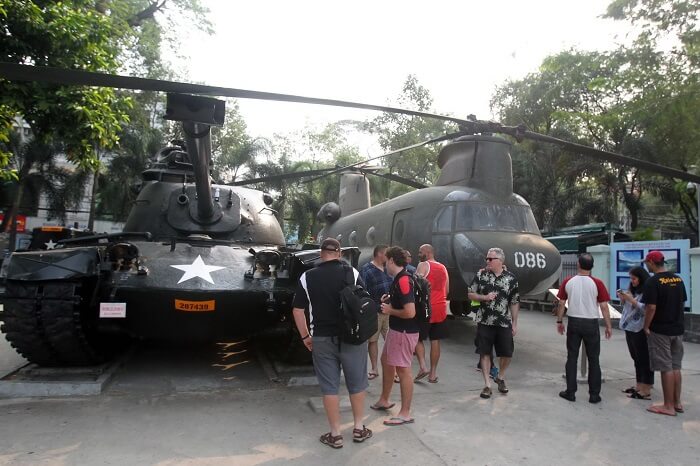 Best time to visit
The War Remnants Museum gets busy in late afternoon as tours to the Cu Chi Tunnels finish there. Avoid the crowds by going earlier in the day.
How to get there
The War Remnants Museum is located in Ho Chi Minh City, District 3, at the corner of Vo Van Tan and Le Quoy Don, just northwest of the Reunification Palace. A taxi from the tourist district near Pham Ngu Lao should cost under $2.
Details
Address:
Duong Vo Van Tan 28 Ho Chi Minh City
Hours:
7:30 am to 6:00 pm