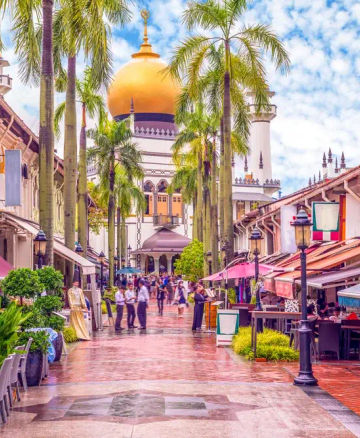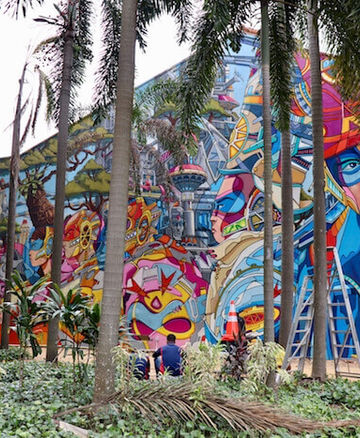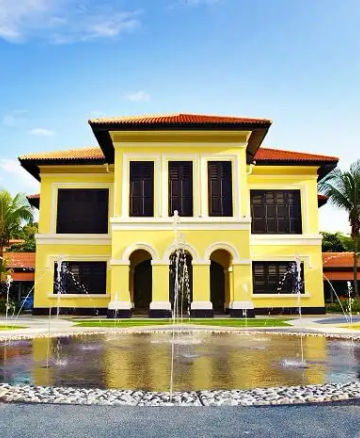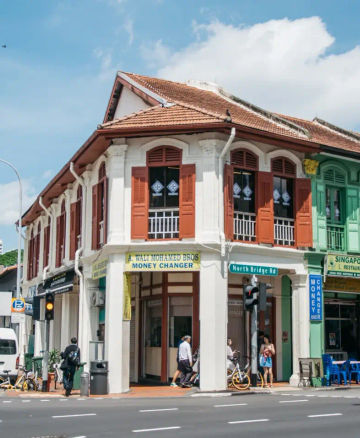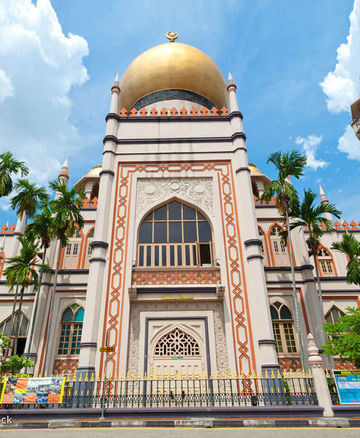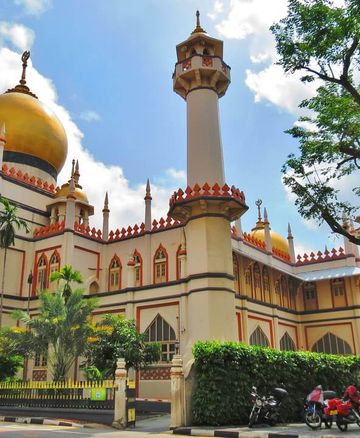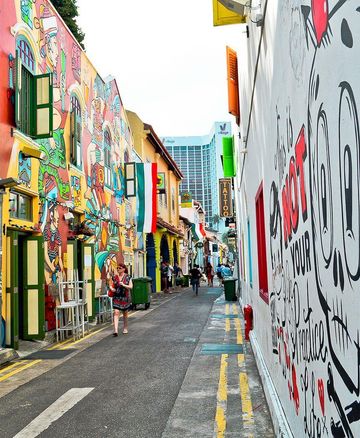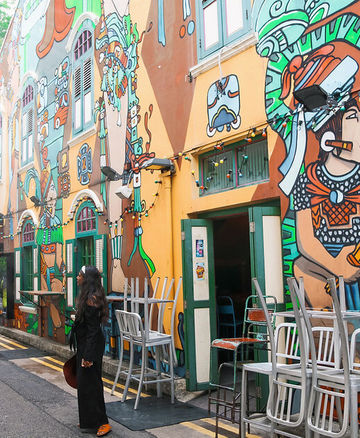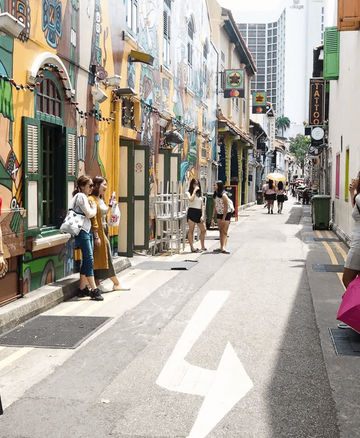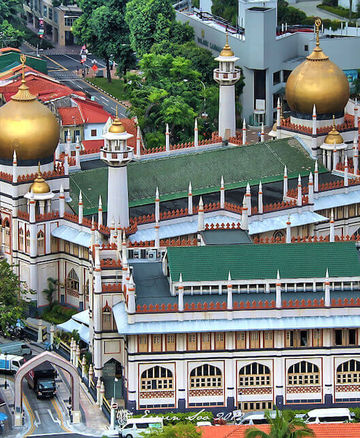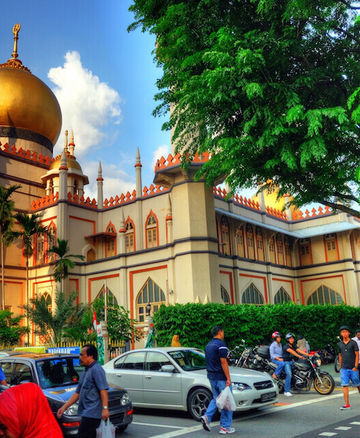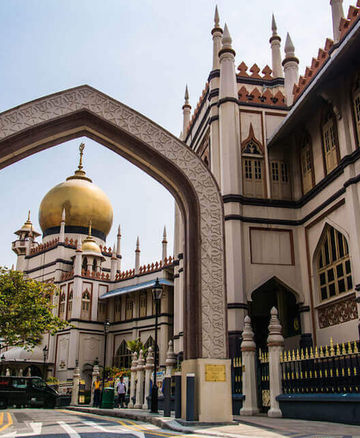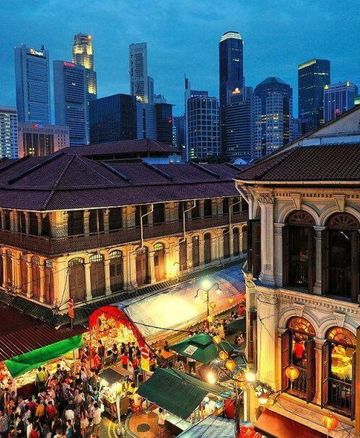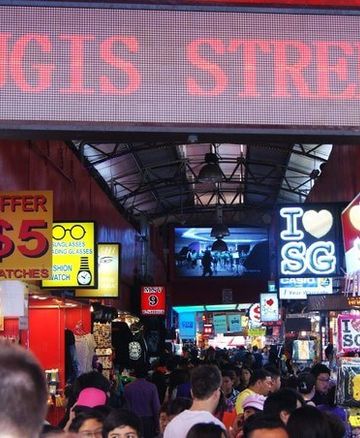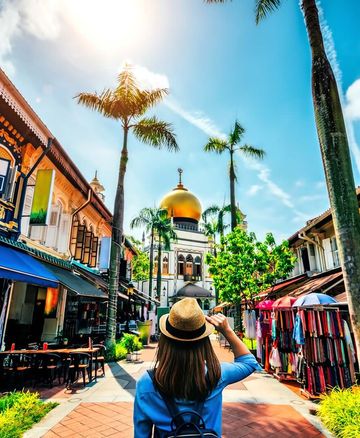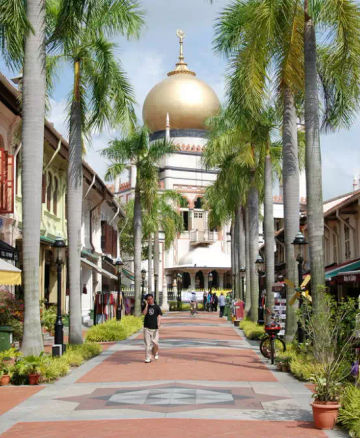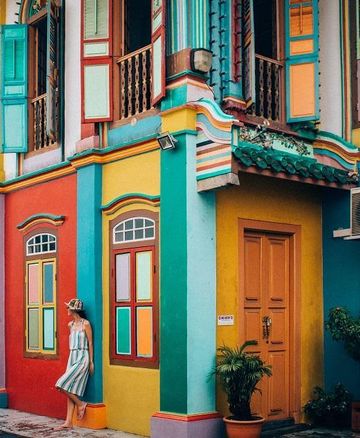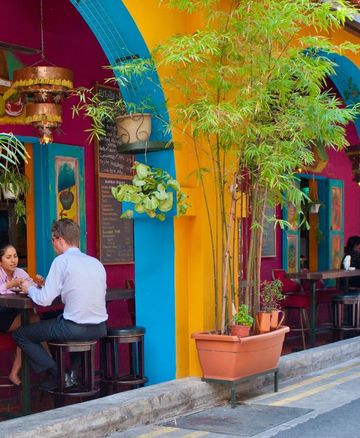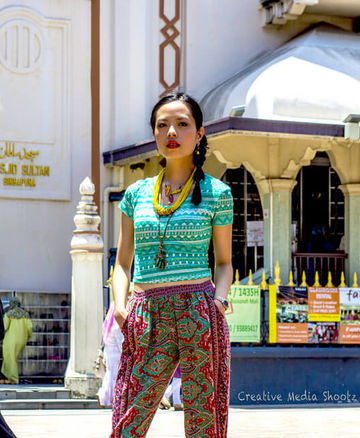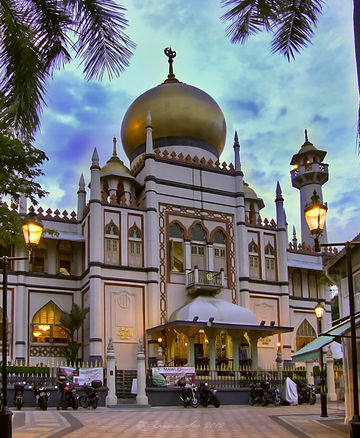 Singapore Kampong Glam Hidden Gems Walking Tour
5 hours
All-Inclusive
Private Tour
Tour Details
Looking to explore one of Singapore's oldest and most exciting areas? Make sure to visit the Kampong Gelam district, known as the heart of the Muslim culture!
Kampong Gelam was once reigned by Malay Sultans, but those days are long gone and it has since transformed into one of Singapore's oldest and hippest neighborhoods! The area used to be an ethnic enclave for the Muslim community in the 1800s. Now, it's a melting pot of vibrant cultures from all over the world and you'll find majestic cultural buildings, eye-popping street art, countless restaurants & bars, and trendy shops. And although Kampong Gelang has evolved into a mecca for arts and entertainment, the neighborhood still remains deeply rooted in history, so you'll get a taste of both Singapore's past & present.
On this tour one of our amazing local guides will take you on a walking trail through Kampong Gelam, sharing all their knowledge about the area's rich history! And don't worry, tours at ForeverVacation are never boring or cheesy! Instead, be prepared to get some mind blowing insights and facts about Singapore, as our guides all have unique skills when it comes to story-telling and not less important...they know how to keep things fun! We will feed your mind with well-preserved historical facts about the Singapore sultans, the Malay community, the bugis villagers, the old traditions and the golden years of the Malay entertainment industry.
Your day will start with you meeting your guide at a meeting point in the city. They will then take you to see many of the famous landmarks such as:
Kampong Glam Residence Area
Hajjah Fatimah Mosque
Alsagoff Arab School
Malay Heritage Center
Sultan Mosque
Haji Lane
Bugis Area
Experience the real culture of this district, while taking in its most famous spots. Your guide will even act as your personal photographer for the day and help you to get some great insta-worthy snaps!
For an unforgettable experience of Singapore, book your tour with us today. We can't wait to show you around in one of our favorite places!
Top Highlights
Learn about the rich cultural history of the Kampong Glam district
Visit some of the most famous landmarks and enjoy their unique architecture.
This trip is all-inclusive so no need to worry about spending additional money on lunch, entrance fees etc. - we've got you covered!
Tour Schedule
9:30 AM

Meet at Lavender MRT exit A (street level)

10:00 AM

Visit Kampong Glam Residence Area

10:30 AM

Check out Hajjah Fatimah Mosque

11:00 AM

Walk along Beach Road

11:30 AM

Visit Alsagoff Arab School

12:00 PM

Check out Malay Heritage Center

12:15 PM

Visit Sultan Mosque

12:45 PM

Visit Haji Lane

1:00 PM

Lunch at a local Malay food place

2:00 PM

Visit Bugis and try out local Malay snacks

2:30 PM

Tour end at Bugis MRT
Includes
English speaking tour guide
All entrance fees
Lunch and snacks
Bottled water
What to Bring
Sunscreen lotion
Comfortable shoes
Notes
Times and attractions usually can be customized to fit your request (just let us know)
Times above are subject to change due to local conditions
TripAdvisor Reviews
Why Book with Us?
Money back guarantee
48 hour "no hassle" cancellation policy
24/7 customer support
Get your
Vacation on!
Vacation more, get inspired
Expertly curated emails packed full of vacation inspiration, travel tips and more!
Expertly curated Emails for travel inspiration, vacation tips and hacks and much more! Subscribe and upgrade your traveler skills with Forevervacation.