 Sultan Mosque
Popular Mosque In Singapore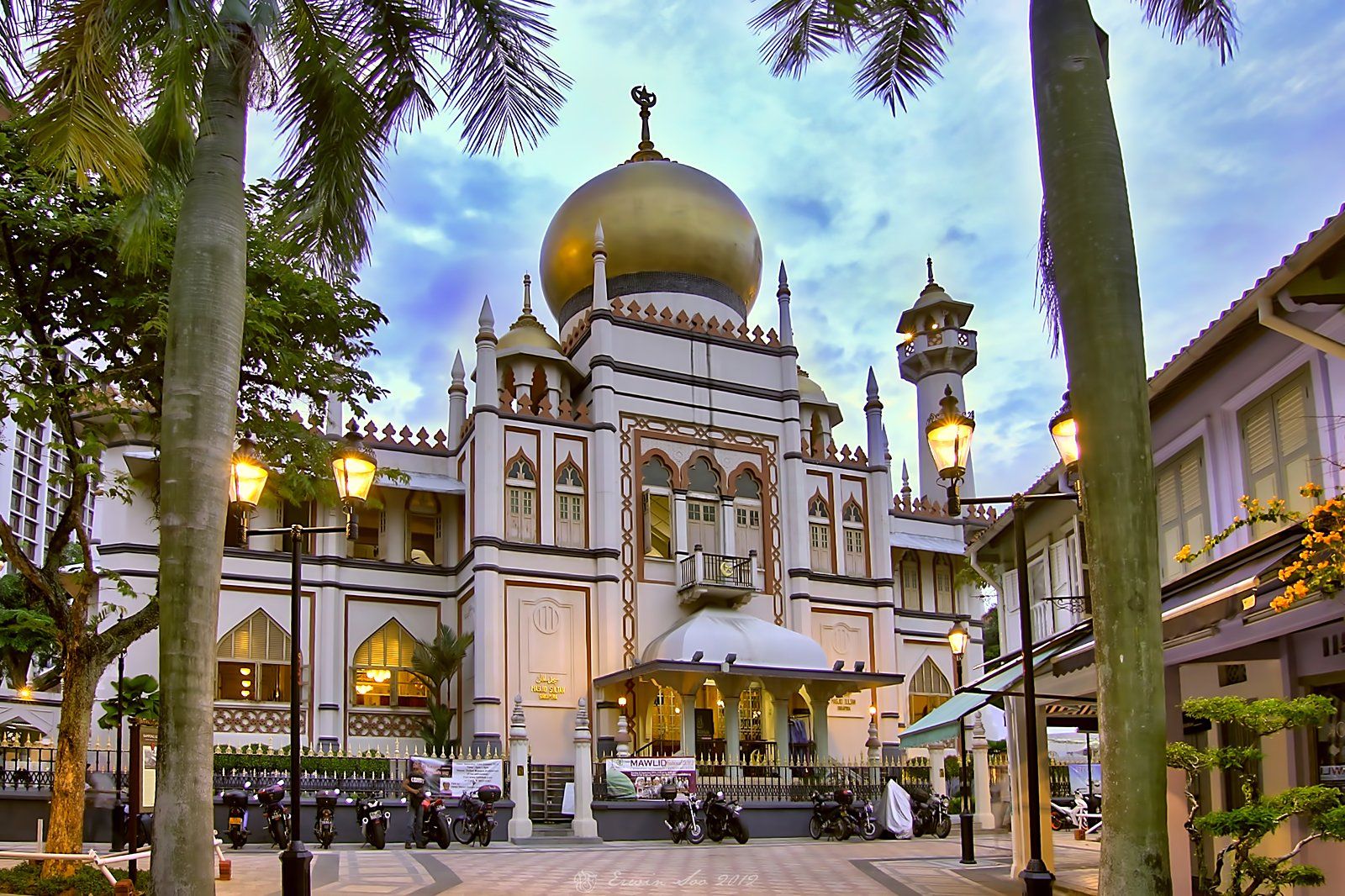 Sultan Mosque
Popular Mosque In Singapore
Attractions Details
| | |
| --- | --- |
| 📌 Address | 3 Muscat St, Singapore 198833 |
| ⏰ Opening Hours | 10:00 AM - 9:00 PM |
| 💸 Entrance Fee | Free |
Find it on google maps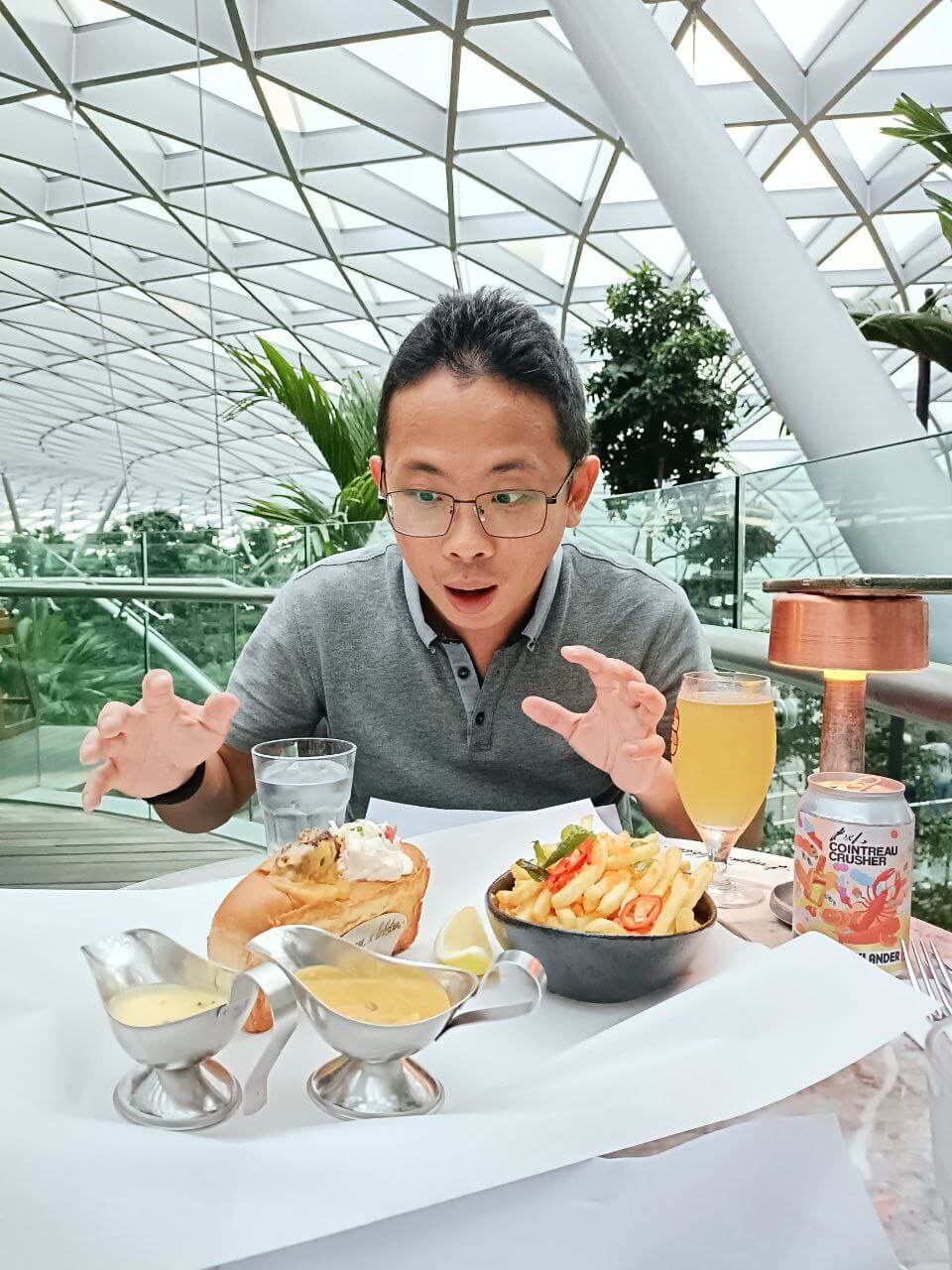 Darius
Local tour guide
"When visiting the Sultan Mosque in Singapore, make sure to dress modestly as it is a place of worship. Also, don't miss the opportunity to climb up the minaret for breathtaking views of the surrounding Kampong Glam area."
What is Sultan Mosque?
Sultan Mosque, also known as Masjid Sultan, is a historical and iconic mosque located in the Kampong Glam neighborhood of Singapore. It is one of the most important and prominent mosques in the country, serving as a significant religious and cultural center for the Muslim community.
History of Sultan Mosque
Sultan Mosque has a rich history that dates back to the early 19th century. It was built in 1824 by Sultan Hussein Shah, the first sultan of Singapore, after the British East India Company recognized his sovereignty. The original mosque was a simple wooden structure, but it was later reconstructed in 1928 with a more elaborate design and architectural features.
When planning your tours in Singapore don't forget to visit Sultan Mosque.
Visit Sultan Mosque on Our:
All-Inclusive
Why is Sultan Mosque Important?
Sultan Mosque holds great importance for the Muslim community in Singapore. It serves as a place of worship, providing a spiritual sanctuary for Muslims to come together and observe their religious practices. The mosque also plays a significant role in promoting cultural understanding and diversity in Singapore, as it welcomes visitors from all backgrounds to learn about Islam and engage in interfaith dialogue.
Things to do & see at Sultan Mosque
Admire the Architecture: Sultan Mosque features a stunning blend of traditional Islamic and Malay architectural styles. Its golden domes, intricate minarets, and vibrant interior decorations make it a visually captivating sight.


Explore the Prayer Hall: Visitors can enter the mosque's prayer hall, where they can witness the serenity and beauty of a traditional Muslim prayer space. They can also learn about the customs and rituals observed during prayers.


Visit the Islamic Museum: Located within the mosque complex, the Islamic Museum offers a fascinating collection of artifacts, manuscripts, and historical exhibits that showcase the rich Islamic heritage and culture.


Experience Local Culture: Sultan Mosque is situated in the vibrant Kampong Glam neighborhood, known for its eclectic mix of Malay, Arab, and hipster influences. Visitors can explore the area's colorful streets, browse through boutique shops, and savor delicious Malay cuisine.
With its historical significance, stunning architecture, and cultural significance, Sultan Mosque is a must-visit attraction in Singapore.
Our Top Trending Singapore Tours:
All-Inclusive

Singapore Instagram Tour: The Most Famous Spots

All-Inclusive

Singapore Old New Tiong Bahru Estate Walking Tour

All-Inclusive

Flavors Of Singapore: A Food Lover's Journey Through Enchanting Neighborhoods
Whether you are interested in religious exploration, cultural immersion, or architectural marvels, a visit to Sultan Mosque will undoubtedly leave you with a deep appreciation for Singapore's Muslim heritage.
Attractions Details
| | |
| --- | --- |
| 📌 Address | 3 Muscat St, Singapore 198833 |
| ⏰ Opening Hours | 10:00 AM - 9:00 PM |
| 💸 Entrance Fee | Free |
Find it on google maps
Singapore Attractions
Frequently asked questions
Where is Sultan Mosque located?

Sultan Mosque is located in Kampong Glam, Singapore.



When was Sultan Mosque built?

Sultan Mosque was built in 1928.



What is the architectural style of Sultan Mosque?

Sultan Mosque is built in the architectural style of Saracenic.



Is Sultan Mosque open to visitors?

Yes, Sultan Mosque is open to visitors. However, certain areas may be restricted during prayer times.



Are there any dress code requirements to visit Sultan Mosque?

Visitors are advised to dress modestly when visiting Sultan Mosque, covering their shoulders and knees.