 Best Places In Bali For Snorkeling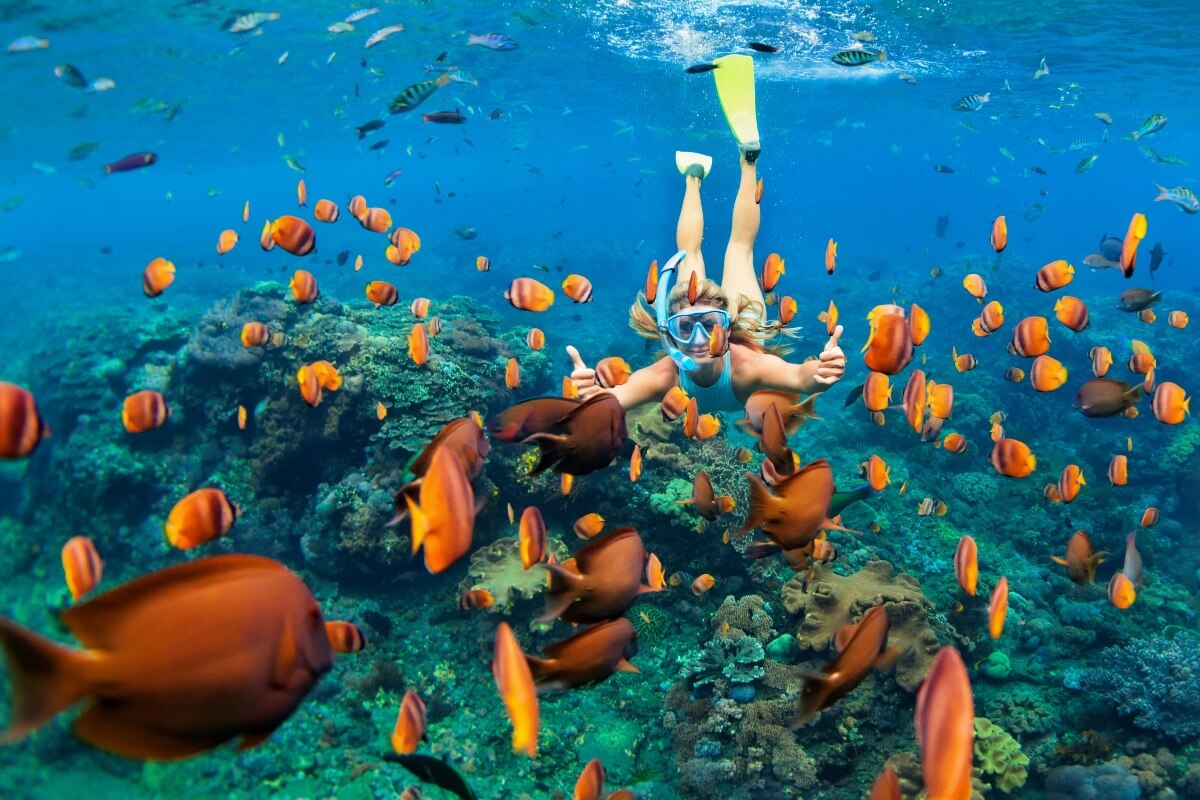 Destinations
Destinations
Blog detail
We all want to get that iconic snap - snorkeling with a majestic manta ray or a 'totally cool' green turtle, right? But with the multiple snorkel and dive sights around Bali, it's difficult to pick which spots are worth going to and where a sighting of these amazing creatures is most likely.
We're here to tell you which sights are the best so you can respectfully and peacefully witness Bali's beautiful marine life, get some awesome shots and make memories that will last forever!
Nusa Islands
If it's a manta ray you are dying to see then it's Nusa Penida you want to head to. Just off the coast is Manta Point - the only place in Bali where these magnificent creatures are regularly spotted. Get up close and personal with the surprisingly friendly animals and watch the fascinating behavior of the resident 'cleaner fish'.
You won't have any trouble getting the shot of your dreams as these huge rays don't have any problem swimming close to humans and are actually very curious.
Although, be sure to respect the animals and try not to touch them. Definitely one for the Instagram! Mangrove Point off the nearby Nusa Lembongan is also definitely worth a look.
Here, you'll find shallow waters which act as a nursery for all the new born baby fish. So you can expect to see swarms of tiny exotic fish in all the colors of the rainbow!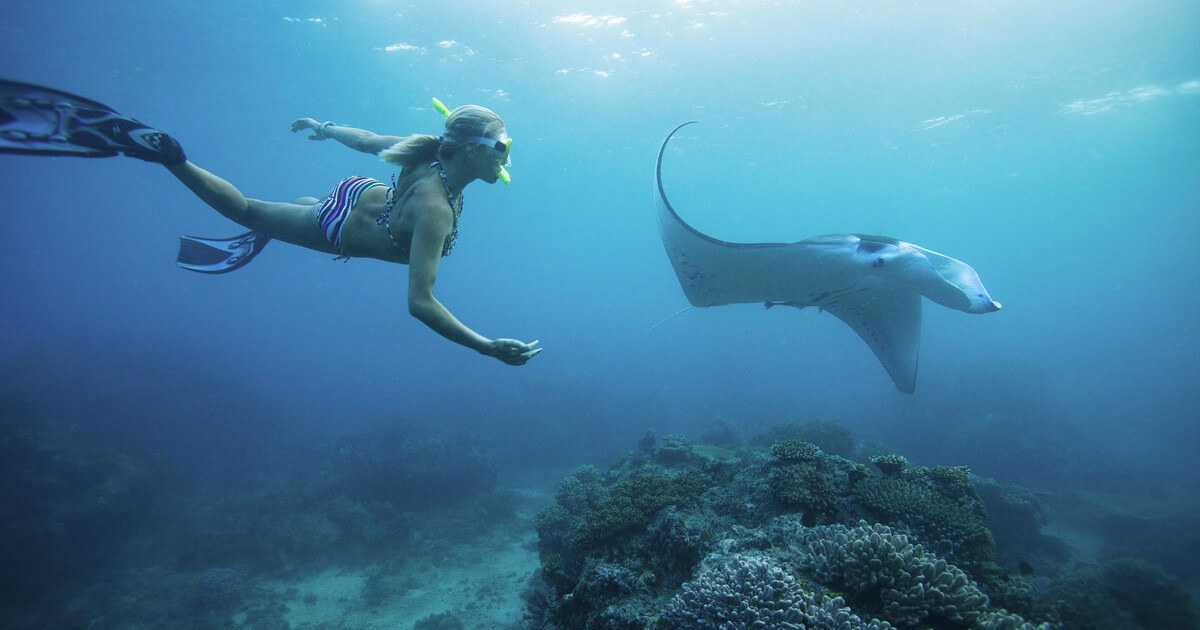 Tulamben
If shipwrecks are more your thing, head to Tulamben which is about 3 hours from the main area of Kuta. Home to the wreck of the USAT Liberty - an American warship from WW2 - this one is unique! Due to the crystal clear water, the wreck can easily be seen from near the surface so there's no need to put on your SCUBA suit to get a great view.
Vibrant coral has also exploded over the wreck, making it the perfect home for tropical reef fish of all kinds. So there's plenty to see, and you'll be learning about history at the same time. What could be better?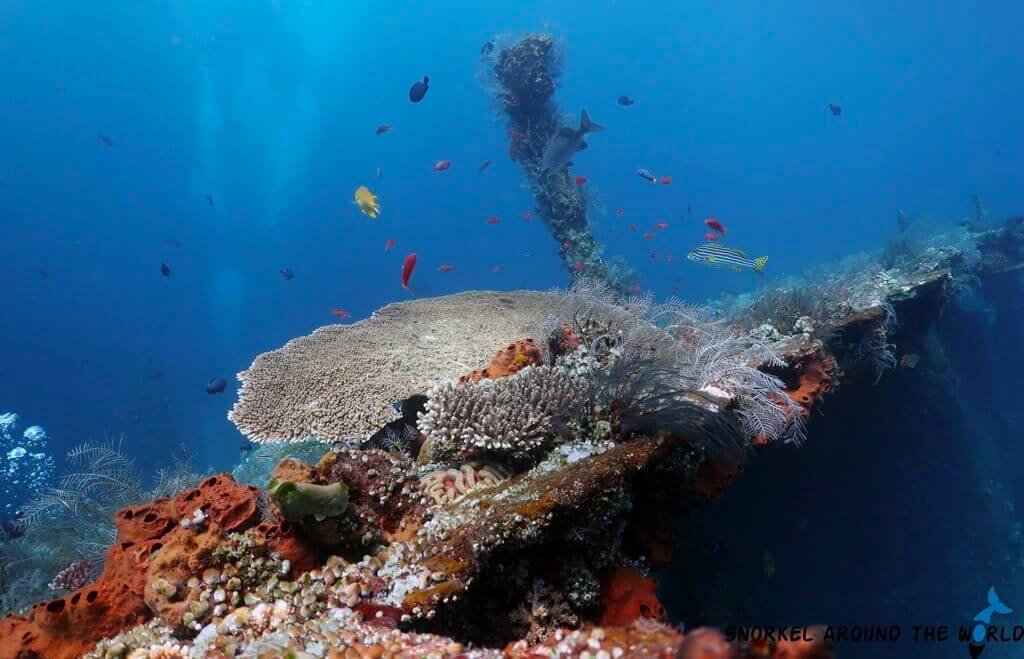 Menjangan Island
Just off the coast of the beautiful Bali Barat National Park is Menjangan Island. Host to a phenomenal coral garden, this spot is perfect for beginners and more experienced snorkelers alike. Many tropical fish swim around the colorful coral but you can also keep an eye out for reef sharks, tuna and even stingrays!
This is also the most famous spot for swimming with wild sea turtles which can be up to over 1 meter long - definitely one to tick off the bucket list!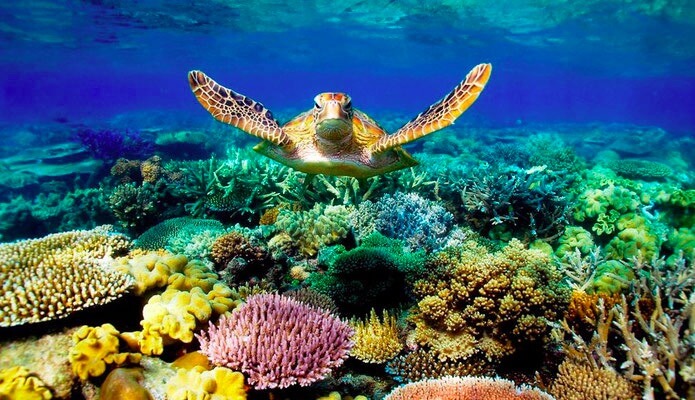 Pemuteran
Now, if you fancy something a bit more off the main tourist trail, definitely go a bit further to Pemuteran which is accessible from Menjangan Island. This tiny fishing village has caught the eye of marine biologists who have now turned it into the largest bio-rock artificial reef project in the world!
Using cement-like structures they have created the perfect environment for marine life to thrive - and now it really is! Come and witness something good for climate change and you might even be lucky enough to catch a glimpse of the elusive whale shark while you are there!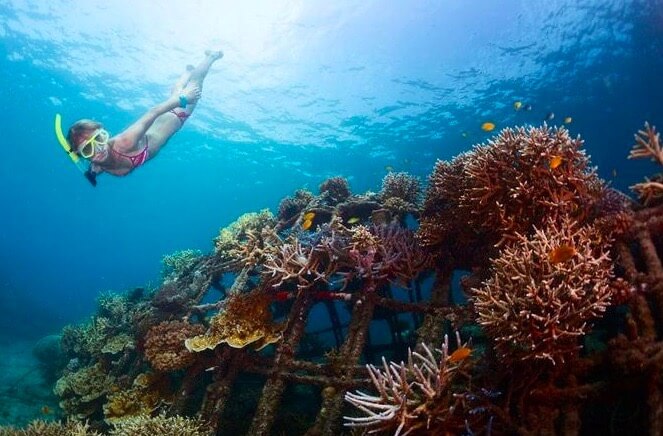 Ready, set, snorkel!
2 years ago
Get your
Vacation on!
Vacation more, get inspired
Expertly curated emails packed full of vacation inspiration, travel tips and more!
Expertly curated Emails for travel inspiration, vacation tips and hacks and much more! Subscribe and upgrade your traveler skills with Forevervacation.