Top 7 Things to Do in Phuket
Top 7 Things to Do in Phuket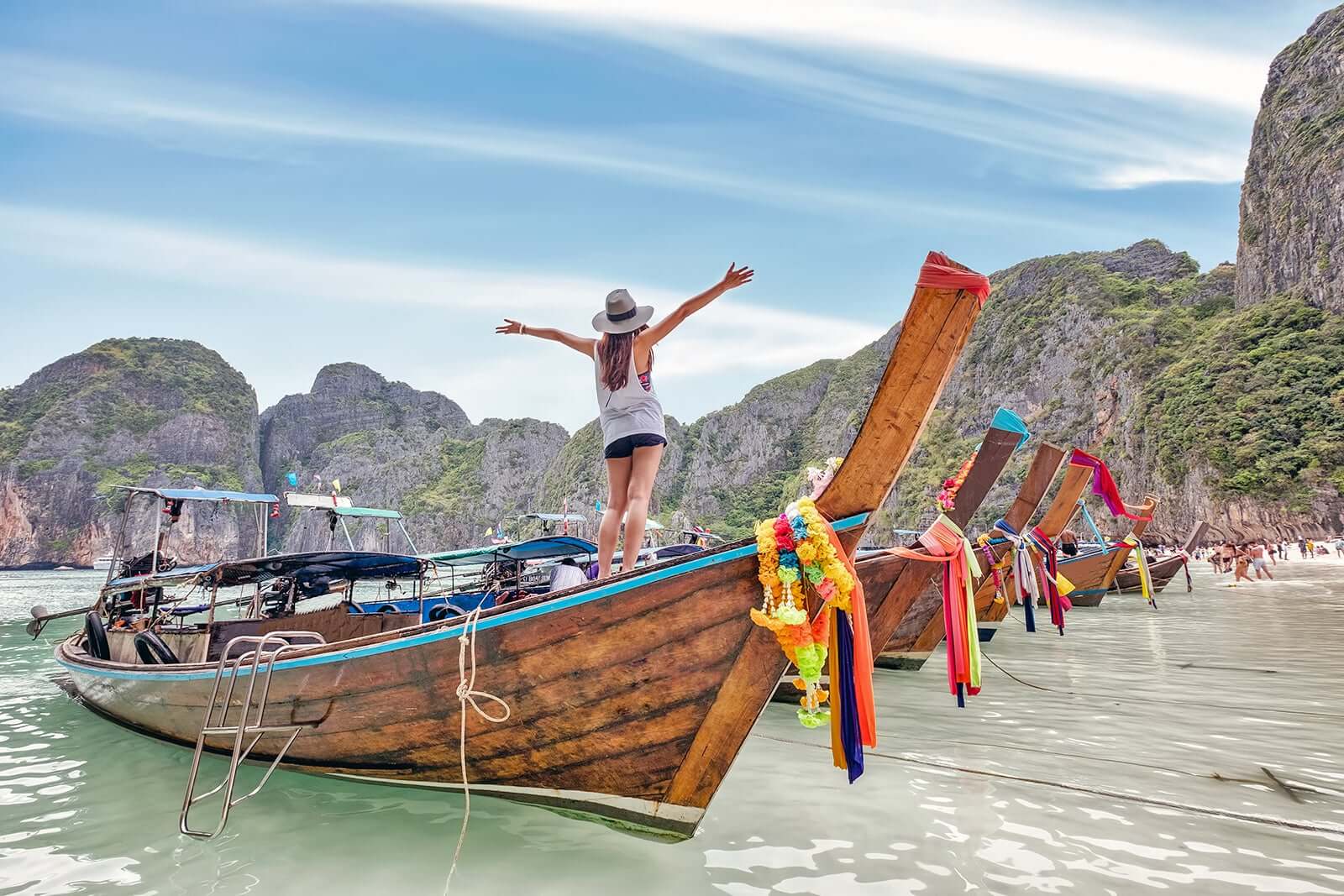 Welcome to Phuket, the jewel of Thailand's Andaman Sea! Now, you might be thinking, "But isn't Phuket just about stunning beaches?" Well, buckle up because this tropical wonderland has so much more to offer than meets the eye!
Phuket is not your average island getaway as it offers the perfect blend of culture, nature, beaches and nightlife! Yes, it's true, the island may not be the size of a continent, but it packs a punch that can rival any adventure-packed destination. So, why should you make Phuket your next travel destination?
Our Best Selling Tour
All-Inclusive

Phuket Instagram Tour: The Most Famous Spots

Looking for a Phuket tour to get some holiday snaps to remember? Our Phuket Instagram Tour is the perfect way to spice up your feed, taking you to some of the most famous spots on the island including the Big Buddha, Wat Chalong Temple, the Old Phuket Tour and much more, with private transportation to and from your hotel! Accompanied by your own private tour guide, and with an included lunch at a secret restaurant, the best way to explore the island's Instagrammable spots is on one of our most popular all-inclusive tours in Phuket!
Let us spill the beans on what makes this place so special, so popular, and so utterly irresistible! Yes, the beaches are absolutely STUNNING but let's not forget the culture. Phuket's cultural heritage is deeply rooted in its history as a trading port. The island showcases a unique blend of Thai, Chinese, and Malay influences, reflected in its architecture, cuisine, and vibrant festivals.
Further on, Phuket is blessed with remarkable natural beauty. Don't forget to explore its lush rainforests and hidden waterfalls. The island's diverse ecosystems provide endless opportunities for nature lovers and outdoor enthusiasts to connect with the environment.
And last but not least: the warm hospitality. There's a reason Thailand is referred to as 'The land of the smile'. Thai people are renowned for their warm and welcoming nature, and Phuket is no exception. The locals' genuine smiles, friendly demeanor, and hospitable attitude create a welcoming and inviting atmosphere for visitors. Whether you're seeking recommendations, assistance, or simply engaging in a friendly conversation, the people of Phuket will make you feel at home!
We've listed 7 of the best things to do in Phuket and we've tried out all of them so you can be sure they are top notch! If you're planning your trip to Phuket, this other blog posts may come in handy: 'Is Phuket safe to visit?' and 'Best restaurants in Phuket'.
Now let's dive in, shall we?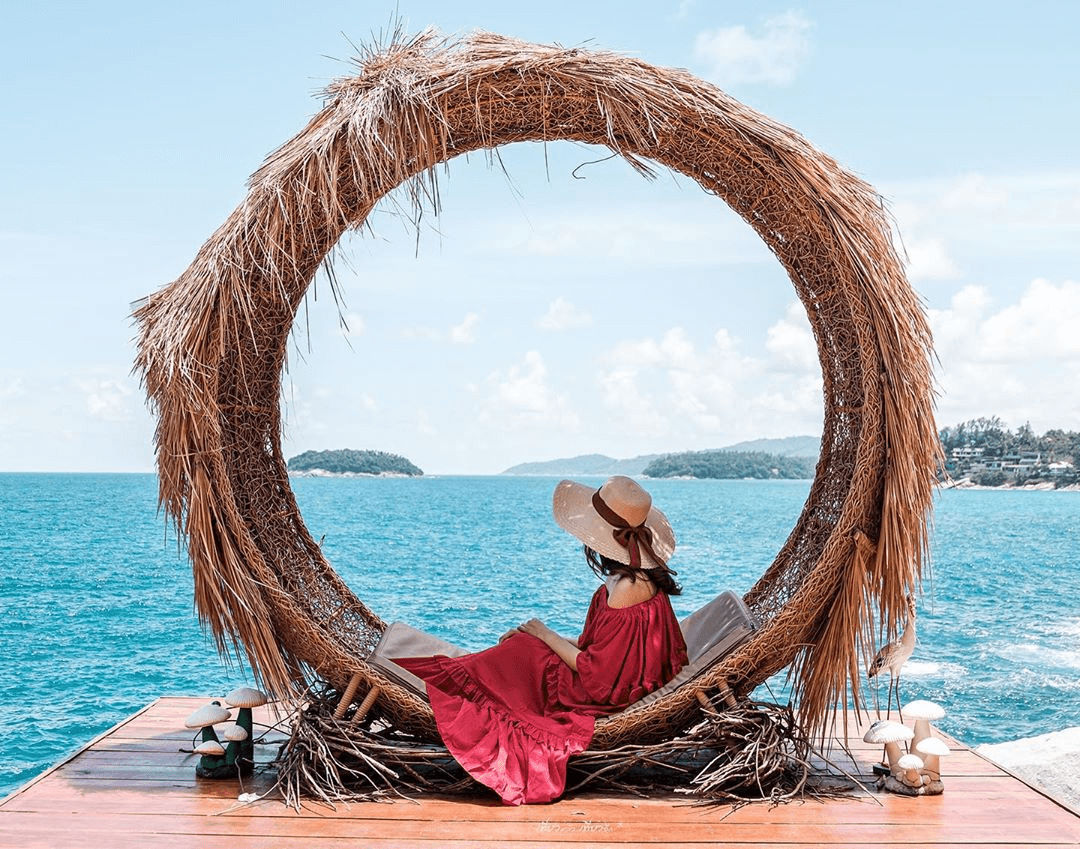 Take a Phuket Instagram Tour and unleash your inner influencer!
Are you an lnstagram enthusiast or are you looking for a tour in Phuket that brings you to all the top spots, allows you to try some delicious food and take some amazing photos then this is the tour for you! Prepare for a picture-perfect journey through Phuket that takes you to stunning viewpoints, colorful street art and breathtaking beaches.
From the iconic Big Buddha to Wat Chalong, Old Phuket town and the iconic rock swing, every click will be a frame-worthy moment to share with your followers! You can book our Phuket Instagram Tour and enjoy top Phuket highlights along with some great photos.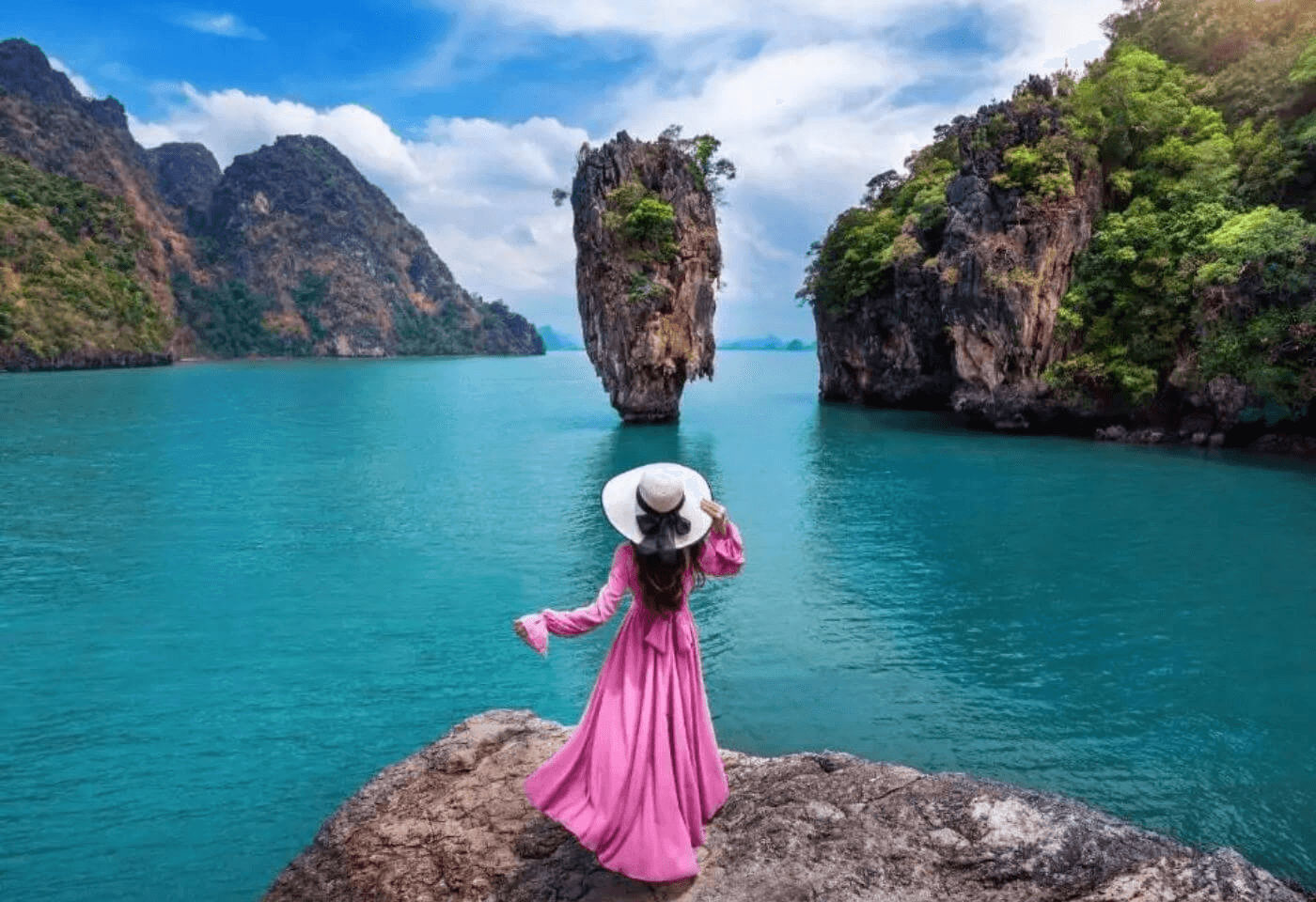 Visit James Bond Island with a longtail boat
Yes, you read that right, there is an island named after James Bond! Remember that iconic scene from "The Man with the Golden Gun"? Well, now you can experience it firsthand! Marvel at the towering limestone cliffs jutting out of the emerald waters and explore hidden caves and lagoons.
Don't forget your camera, as this picturesque island will undoubtedly leave you in awe. We would say: channel your inner secret agent and depart on a thrilling longtail boat ride to this stunning island! You can find more info on how to get there here!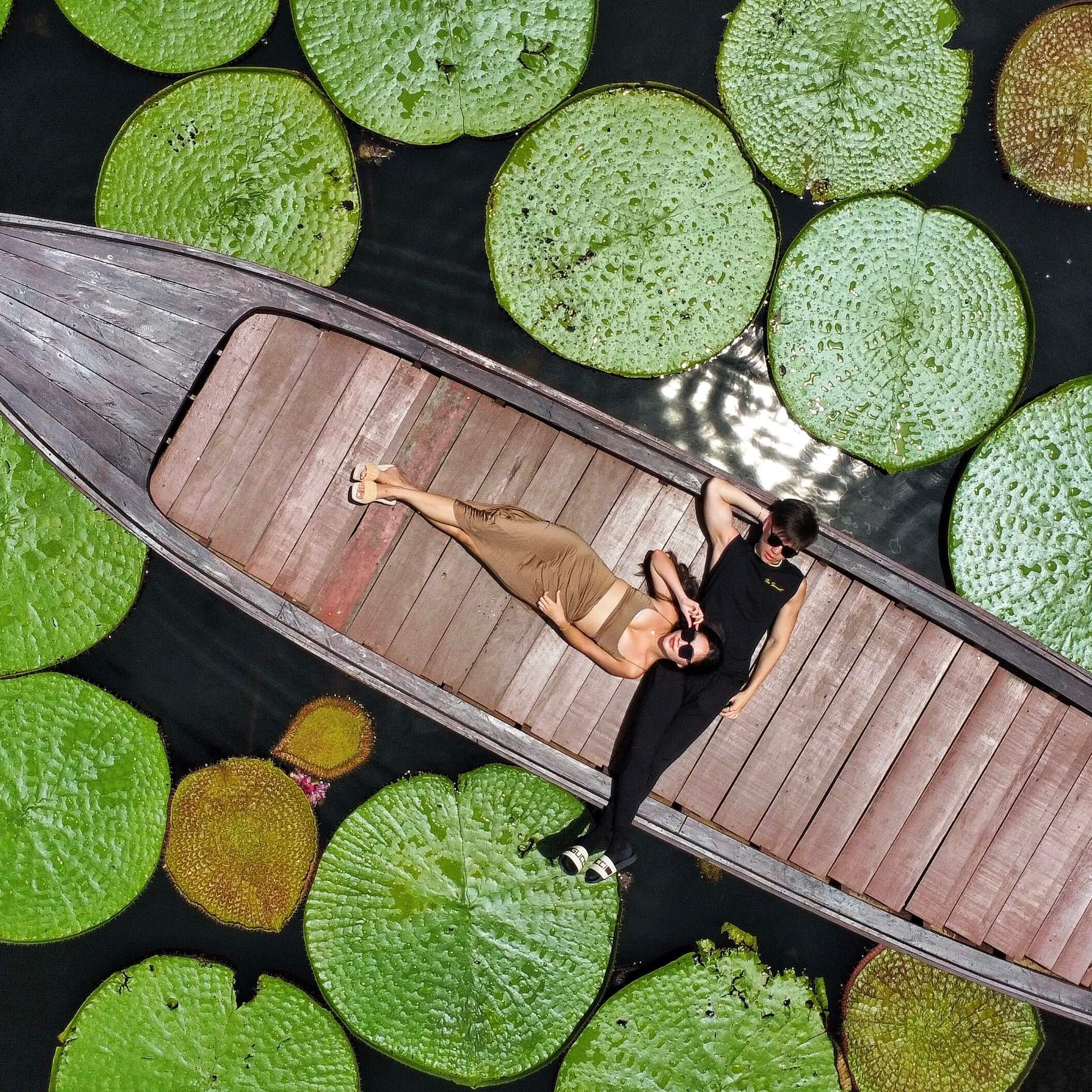 Giant water lilies: A drone photographer's dream
We're about to share a secret spot with you, so listen up! Nestled within a tropical garden somewhere in Phuket lies a unique location —a lotus pond home to the biggest lily pads in the world—the magnificent Victoria Amazonica!
At this place you have the extraordinary opportunity to stand on these colossal lily pads or capture mind-blowing drone shots while cruising on a long-tail boat right in the middle of a giant pond!
There are only a handful of places on this planet where you can immerse yourself in such a surreal experience. And guess what? Phuket is one of them! So, while you're exploring this tropical paradise, why not seize this once-in-a-lifetime opportunity to create one of kind snap shots? Book it here!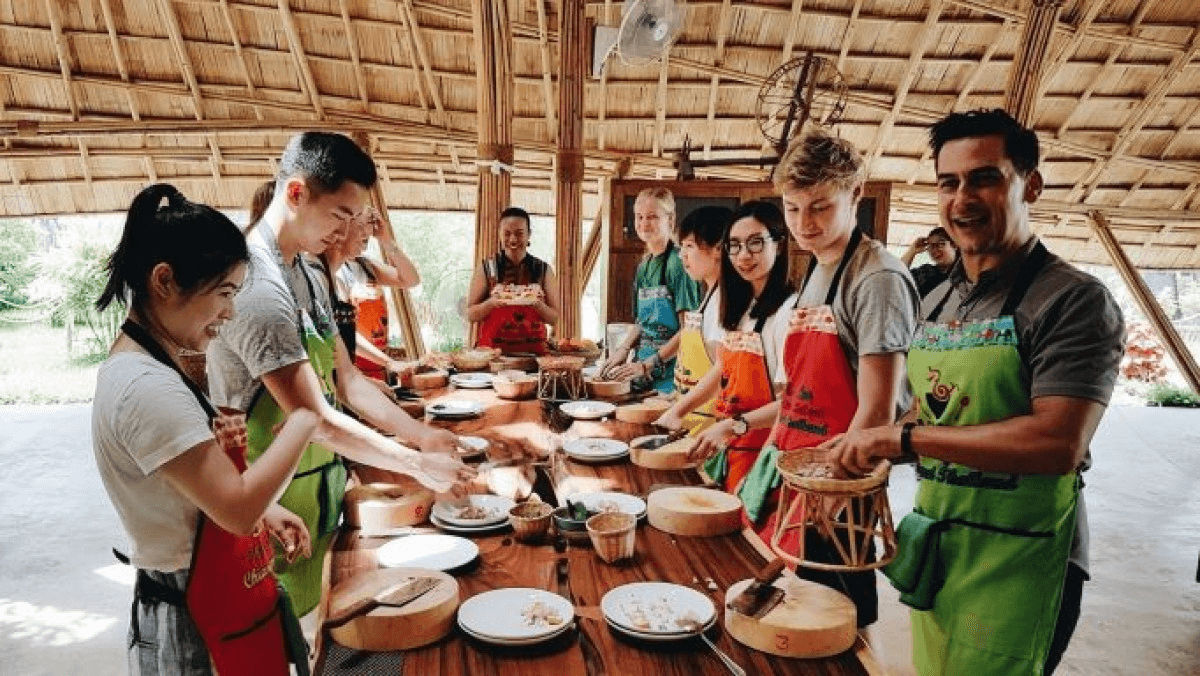 Take a Thai cooking class: Spice up your culinary skills
If your taste buds are craving an adventure of their own, a Thai cooking class is a must! And to be fair, there really is no better way to truly experience a culture than by learning about (and tasting) the local cuisine.
The most fun part of taking a Thai cooking class is that your chef will join you to a local market where you both pick out fresh ingredients that you will use to cook during your class! You'll learn to whip up multiple Thai dishes from scratch, while unraveling the mysteries of fragrant spices, aromatic herbs, and traditional cooking techniques. No worries if you're not a culinary maestro—this experience is designed to be a blast for everyone, regardless of skill level!
From fragrant curries to savory pad Thai, discover the art of balancing sweet, sour, salty, and spicy flavors under the guidance of expert chefs. Impress your friends back home with your newfound culinary prowess! You can book a cooking class here!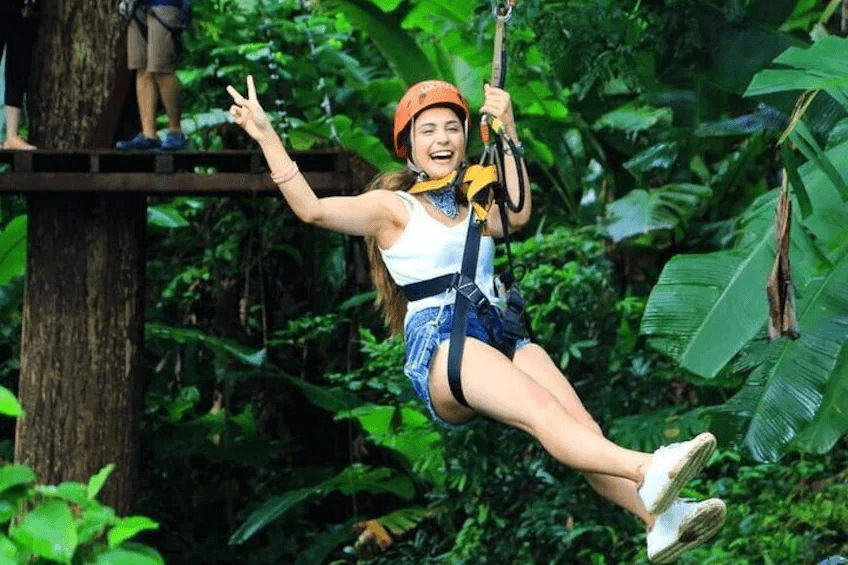 Zipline adventure: Soar through the canopy
If you are looking to unleash your inner Tarzan (or Jane) while holidaying in Phuket, make sure to go on a zip line adventure that will take you soaring through the Phuket jungle, zipping from treetop to treetop! You'll be exploring several sky-high activities (not only ziplining), such as abseiling and walking on sky bridges.
It's an exhilarating and unforgettable way to connect with nature! Be sure to book our private Phuket zipline tour while you're on vacation in Phuket.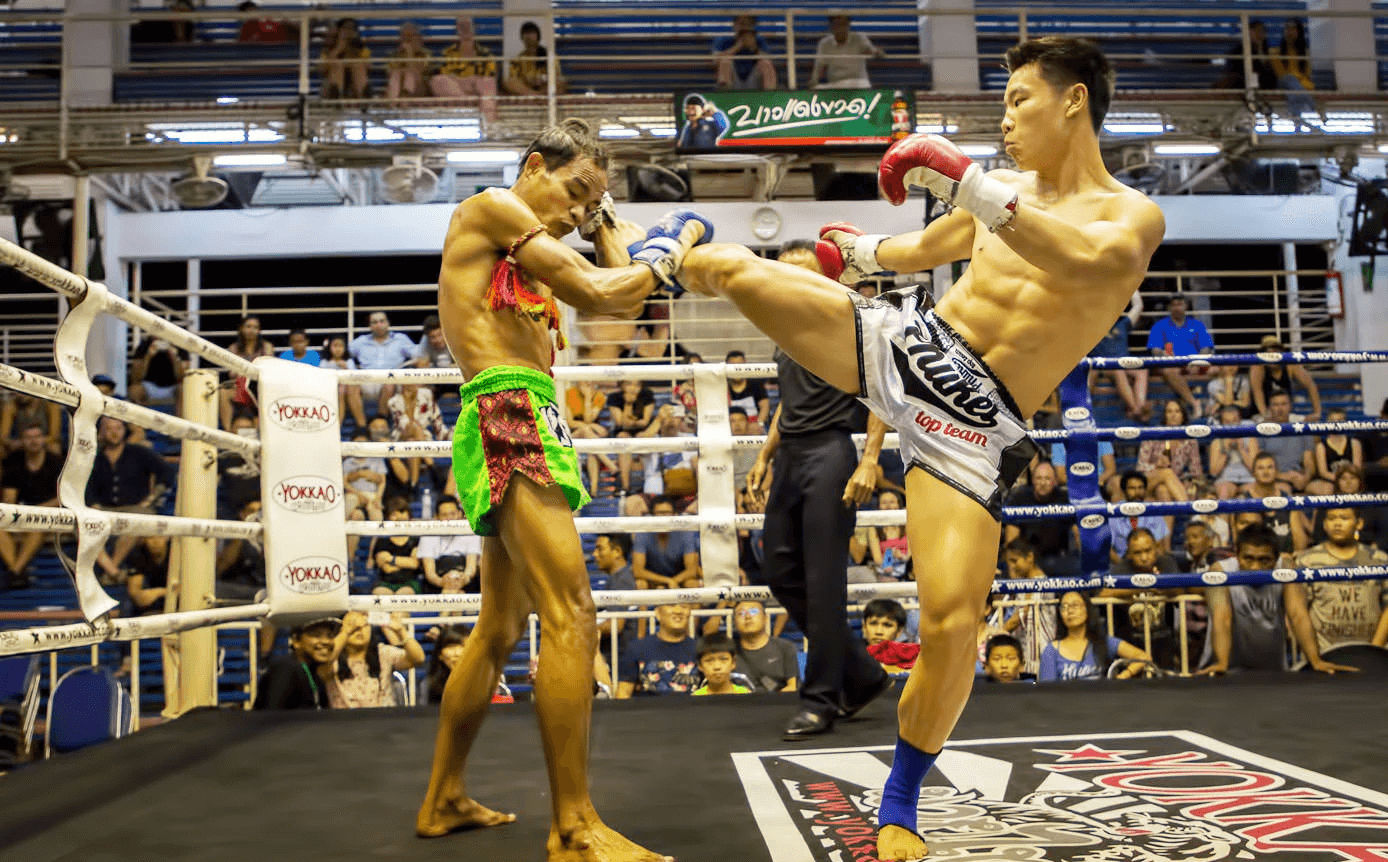 Experience Phuket nightlife at Bangla Road and witness Muay Thai Boxing game
When the sun sets, Phuket's famous Bangla Road comes alive. Explore the bustling street lined with bars, clubs, and night markets, and get a taste of Phuket's electrifying nightlife.
For an extra dose of adrenaline, catch a thrilling Muay Thai Boxing match where skilled fighters showcase their strength, agility, and traditional Thai martial arts techniques. Book your spot here!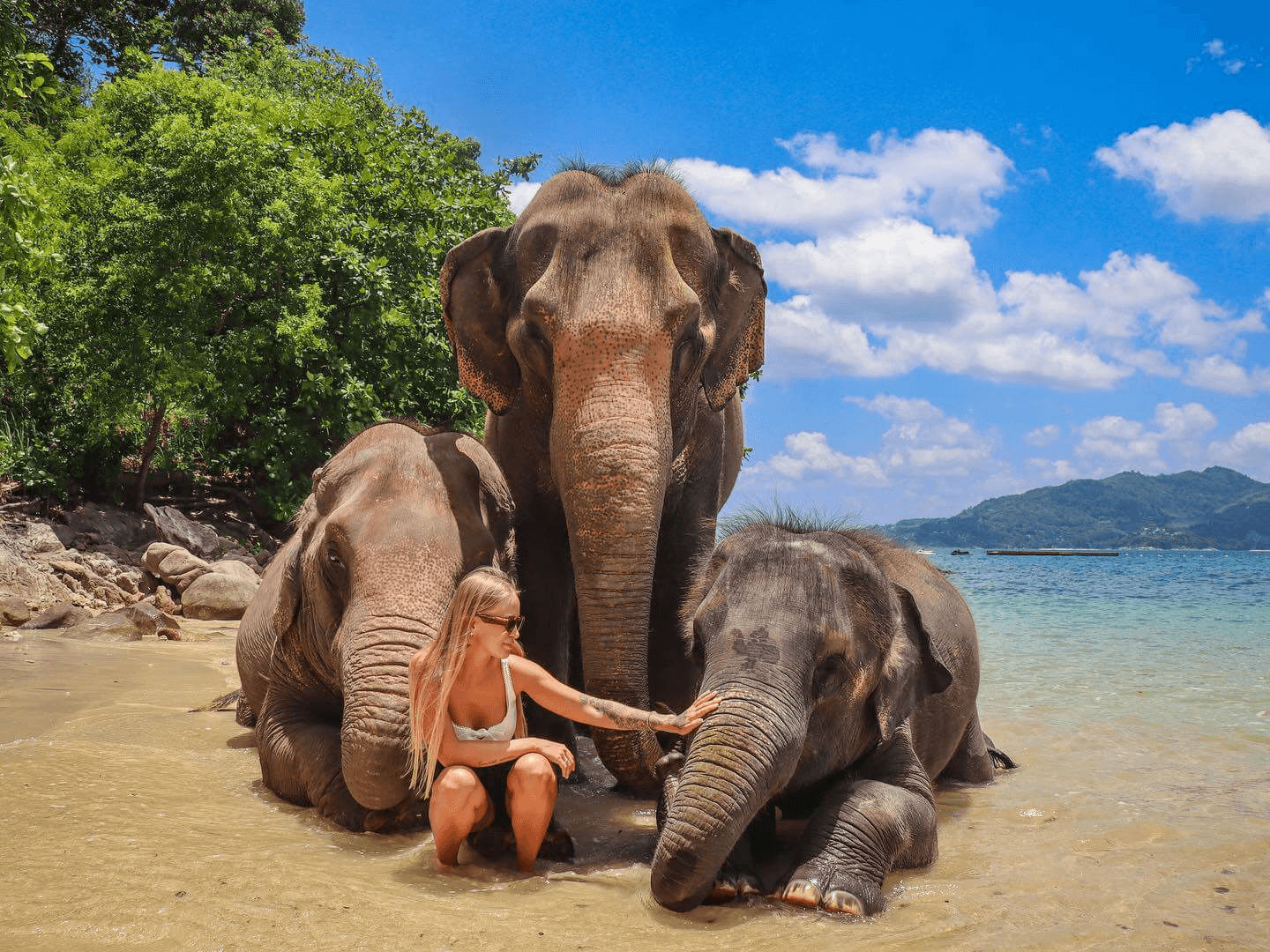 Walk with elephants on the beach
If you like elephants as much as we do, keep reading! In Phuket, you have the unique opportunity to connect with these magnificent creatures in a responsible and ethical manner.
We discovered a special place where you can enjoy spending time with elephants on the beach, play with them and stroll alongside these gentle giants as they play and bathe in the crystal-clear waters. You'll also learn about their conservation efforts and the importance of responsible elephant tourism. It's an experience that you won't want to miss! Want to know where this is? Click here and don't tell anyone ;)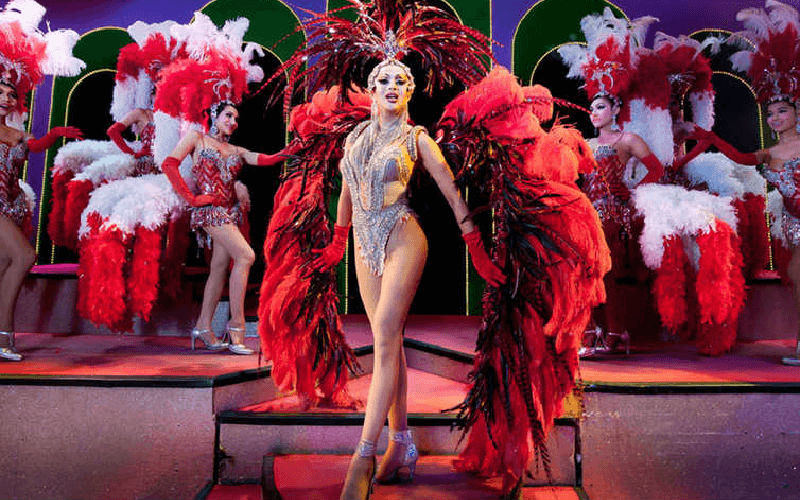 Extra tip: Watch a Cabaret show
You can't really leave Phuket without attending one of the famous cabaret shows at Patong beach! Fans of glitz and drama will absolutely love this show stopping evening as it is filled with dance & music acts (think burlesque, Bollywood and Broadway), flashy extravagant costumes, stunning ladyboy dancers, comedy and elaborate stage settings.
After the show, you will even get the chance to get up close and personal with the stars of the show and take pictures with them! Score your ticket to the show here!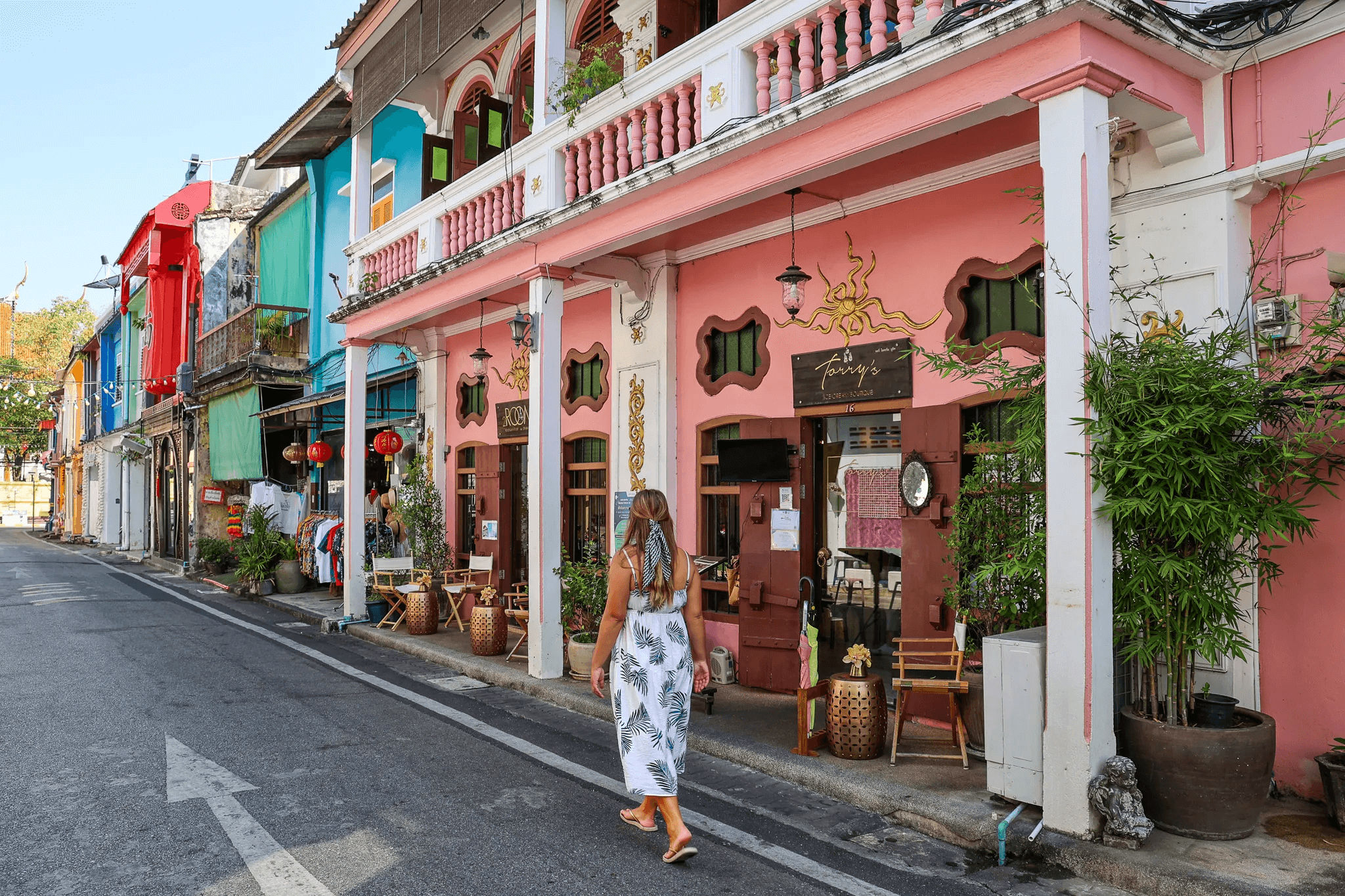 Things you need to know before traveling to Phuket
Weather in Phuket: Phuket has a tropical climate, with hot and humid weather throughout the year. The high tourist season is from November to February, when the weather is relatively cooler and drier. However, keep in mind that it can get crowded during this time. The monsoon season, from May to October, brings rain showers, but it can also be a great time to find lower prices and fewer crowds.
Do not drink from the taps. Always use bottled water.
Respect local customs: Thailand is a country with rich cultural traditions. Respect local customs and dress appropriately when visiting temples and other religious sites. It's customary to remove your shoes before entering sacred spaces. Also, be mindful of local customs and traditions, such as not touching someone's head and refraining from public displays of affection.
Visa Requirements: Depending on your nationality, you may need a visa to enter Thailand. Check the visa requirements well in advance and ensure that your passport is valid for at least six months beyond your planned departure date.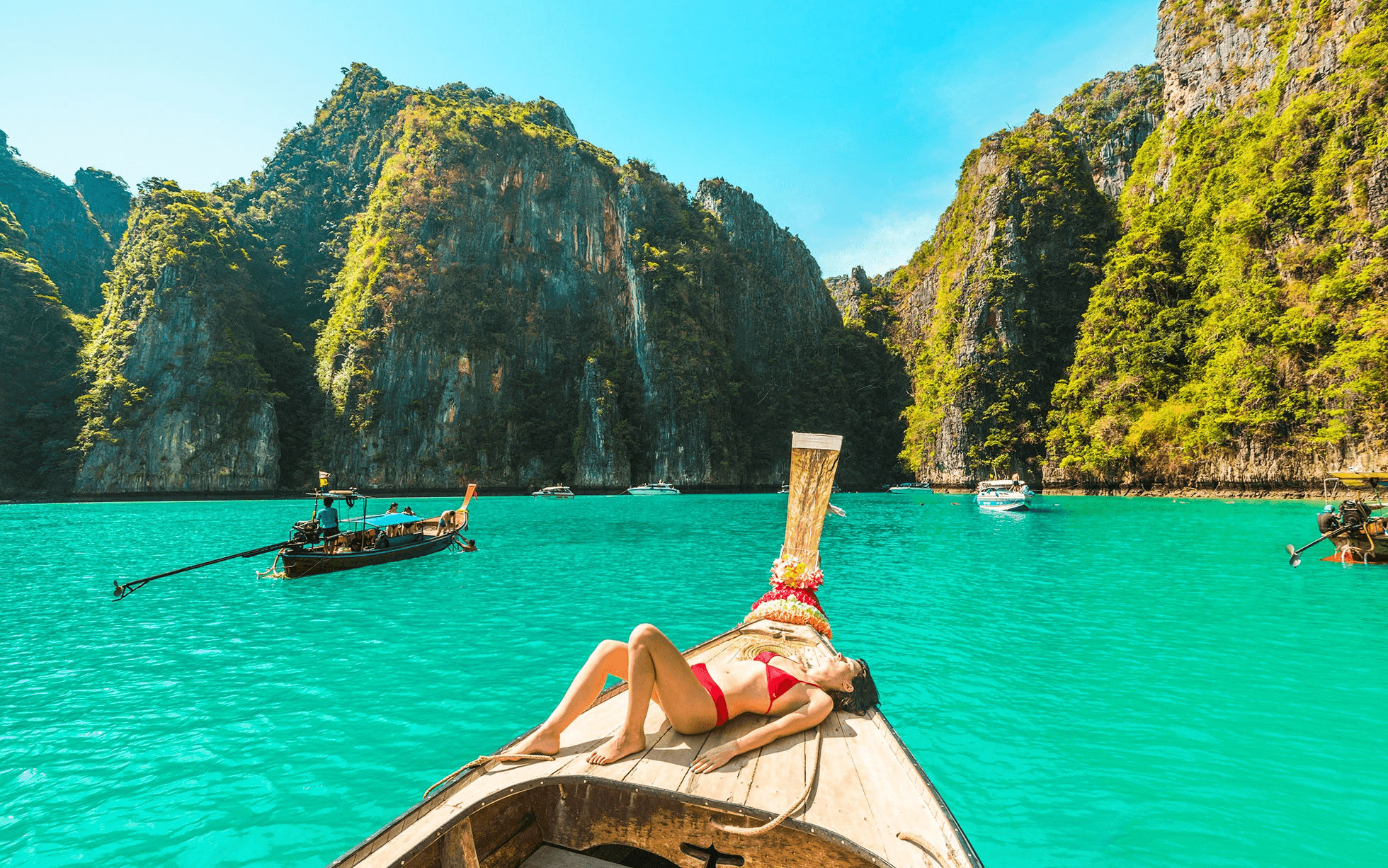 Conclusion
We hope you've been inspired to embark on your own adventure in Phuket. Know that these are only a few things to do in Phuket and there is plenty more to discover! Make sure to check our website if you're looking for more ideas on what to do!
When you finally decide to book that holiday and hit Phuket you will see it has so much to offer along the lines of history, culture, traditions and architectural beauty. Your time here will be exciting and full of adventure as you visit temples, food vendors and shopping markets. After reading this blogpost you will feel 100% confident and ready to explore the Phuket. So pack your bags and get excited! Your island adventure awaits you!
So whether it is taking one of the many tours in Phuket or you want to go island hopping and seeing all of the beautiful beaches, you'll be guaranteed to have the most memorable time! That being said, we don't only offer options for Phuket but also for many other exciting places in Thailand such as Bangkok, Chiang Mai, Chiang Rai, Krabi and even Koh Samui!
Recommended Articles
Get your VACATION on!
Expertly curated emails packed full of vacation inspiration, travel tips and more!