Is Phuket Safe to Visit?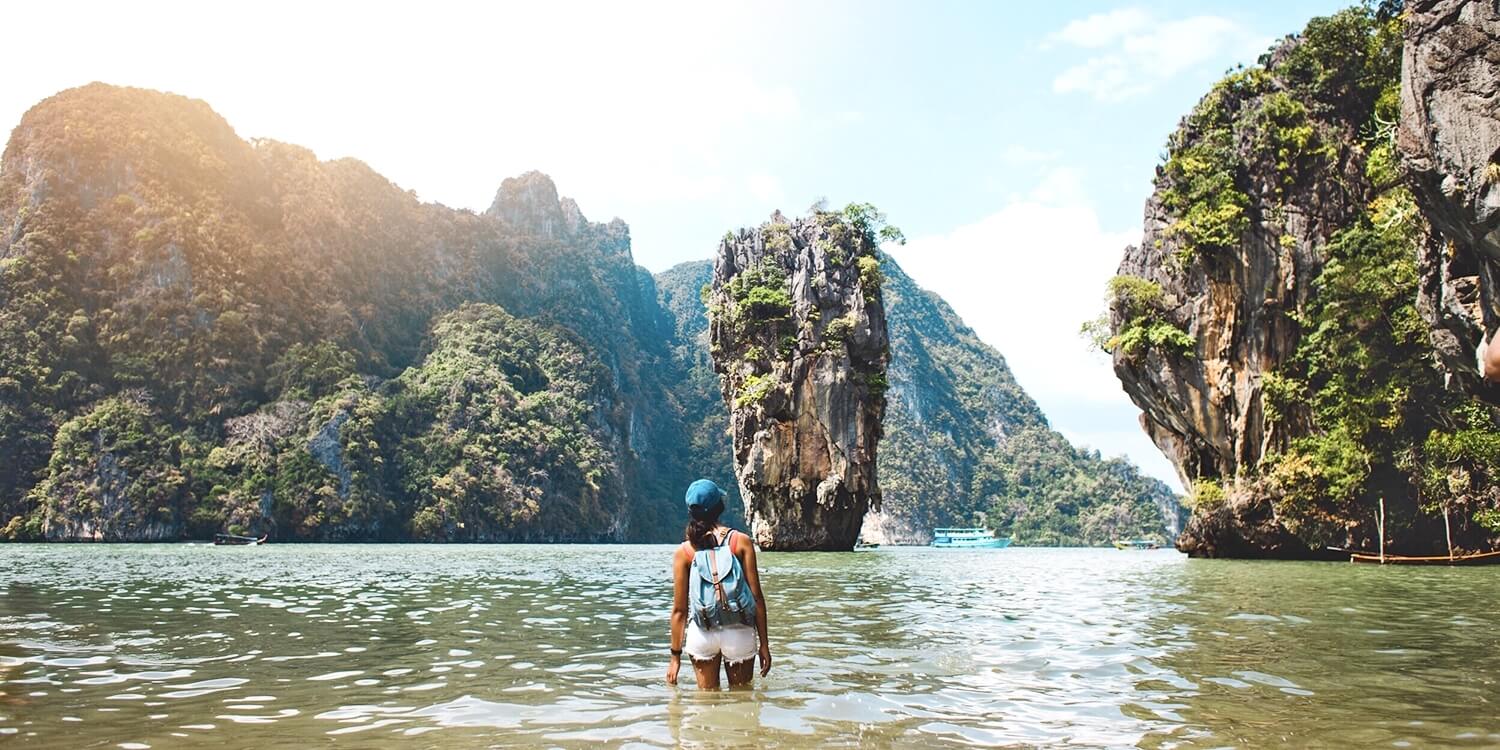 Ahoy, fellow travelers! Are you considering a trip to the sunny shores of Phuket but wondering if it's safe to visit? Well, you've come to the right place! We're here to give you the lowdown on safety in Phuket, so you can make an informed decision before packing your sunscreen and flip-flops.
Now, we know what you might be thinking. "Is it safe to visit a place with such a reputation for wild parties and exotic adventures?" It's true that Phuket has a particular reputation for being a wild and adventurous destination, but don't worry - there's plenty of fun to be had while keeping your safety in mind.
Our Top Trending Phuket Tours
All-Inclusive

Phuket Instagram Tour: The Most Famous Spots

All-Inclusive

Phuket Magical Elephant Beach Walk & Night Market Visit

All-Inclusive

Phuket Giant Water Lilies and Temple Tour
The Thai government has invested in a potent security infrastructure to ensure the safety of locals and tourists. The island's police force is obvious and accessible, and several tourist police stations assist tourists in need. On top of that, most of Phuket's locals are known for being friendly and hospitable toward visitors. This makes the island a safe and pleasant place to explore during your trip. So it's safe to say that all of our tours in Phuket are generally safe for travelers!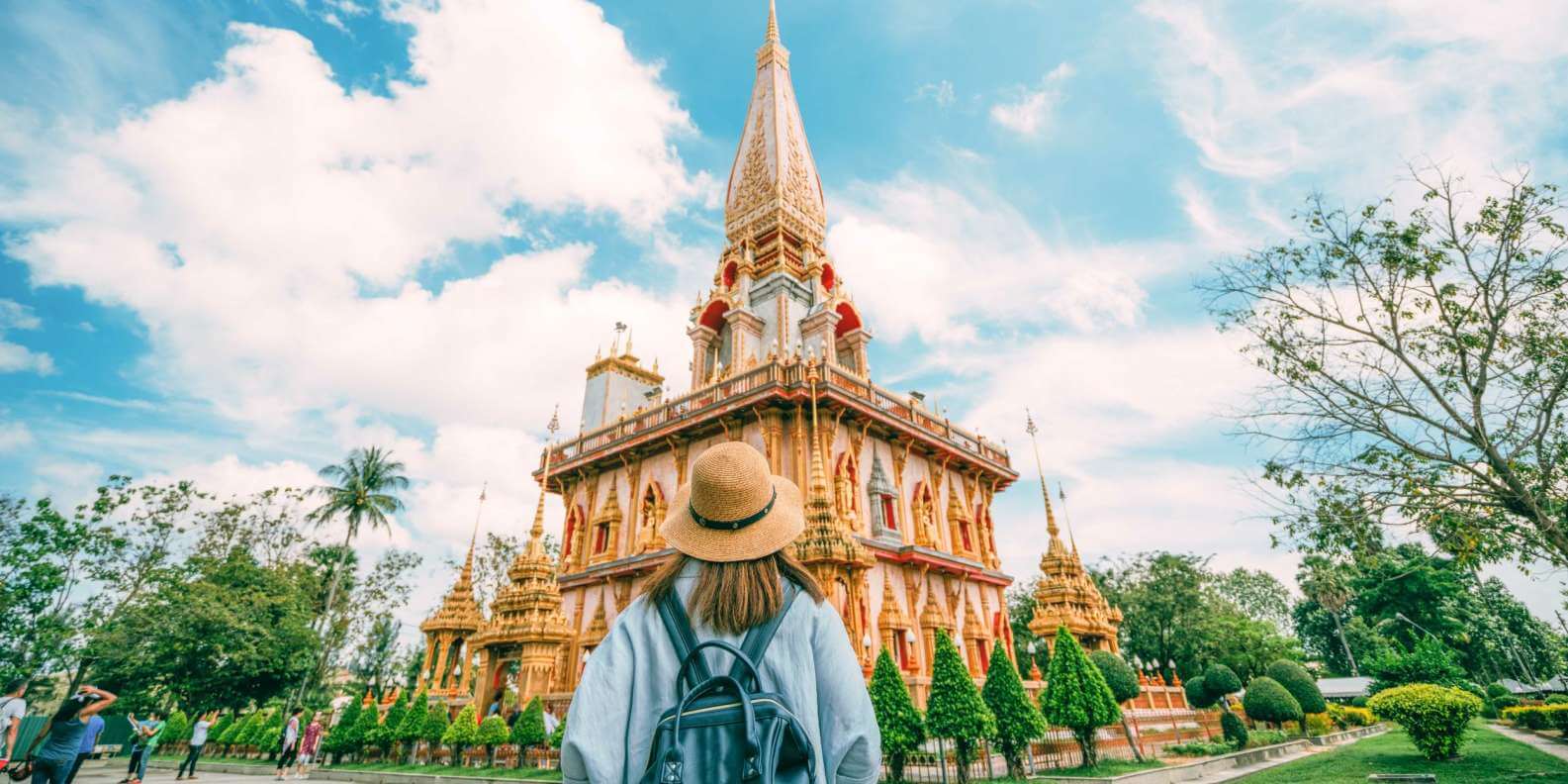 Psst, here's a little insider tip for a safe and chill vacation in Phuket: take a private tour! That's why we've created a handful of private tours in Phuket - we love this place and want you to have the safest and most incredible experience ever.
With our local tour guides, you'll get an exclusive peek into the real Phuket, jam-packed with insider tips and cool stories. Think of them as your personal guide, driver, and photographer for the day - it doesn't get any better than that! They'll ensure you're happy, interested, and, most importantly, safe on your tour.
So, forget the stress and let us take care of everything. Join us on a private tour, and let's make your Phuket adventure a trip to remember! Buckle up, grab a refreshing beverage, and let's dive in to answer the question on everyone's minds: Is Phuket Safe to Visit?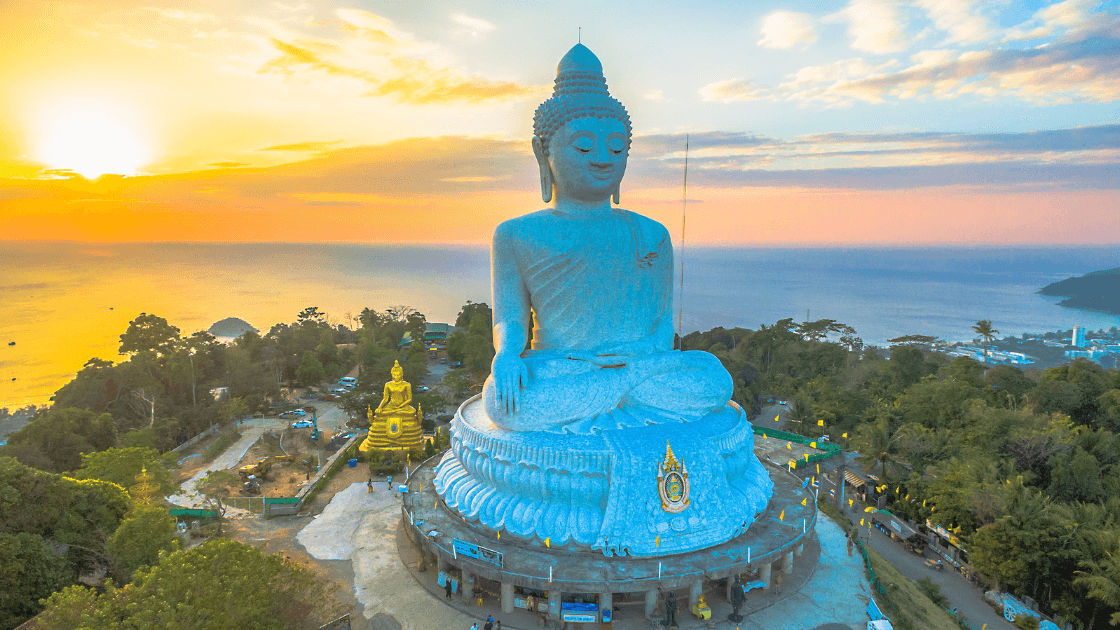 Is Phuket Safe to Visit?
Well, in general, yes! But like any other city, it has its unique set of crimes - we're talking pickpockets and con artists, not quite the Mission Impossible level. However, these crimes are way less common than in other cities of the same size. So, you can relax and enjoy your time in Phuket without constantly looking over your shoulder.
Here's the deal: the dangers in Phuket are pretty unusual for such a touristy place. Sure, some parts of the city might give you the creeps, but we can almost guarantee you'll have a chill and hassle-free stay. But hey, it doesn't hurt to be prepared, right? So, let's talk about how to avoid scams, navigate the infamous traffic situation, and handle any politically-charged situations you might encounter. Our best advice? Stay away from sketchy areas and use your common sense.
Now, you might be thinking - but what about violent crimes against tourists? The good news is those are very rare. So you can save your spy gadgets for another time and just focus on having an awesome trip!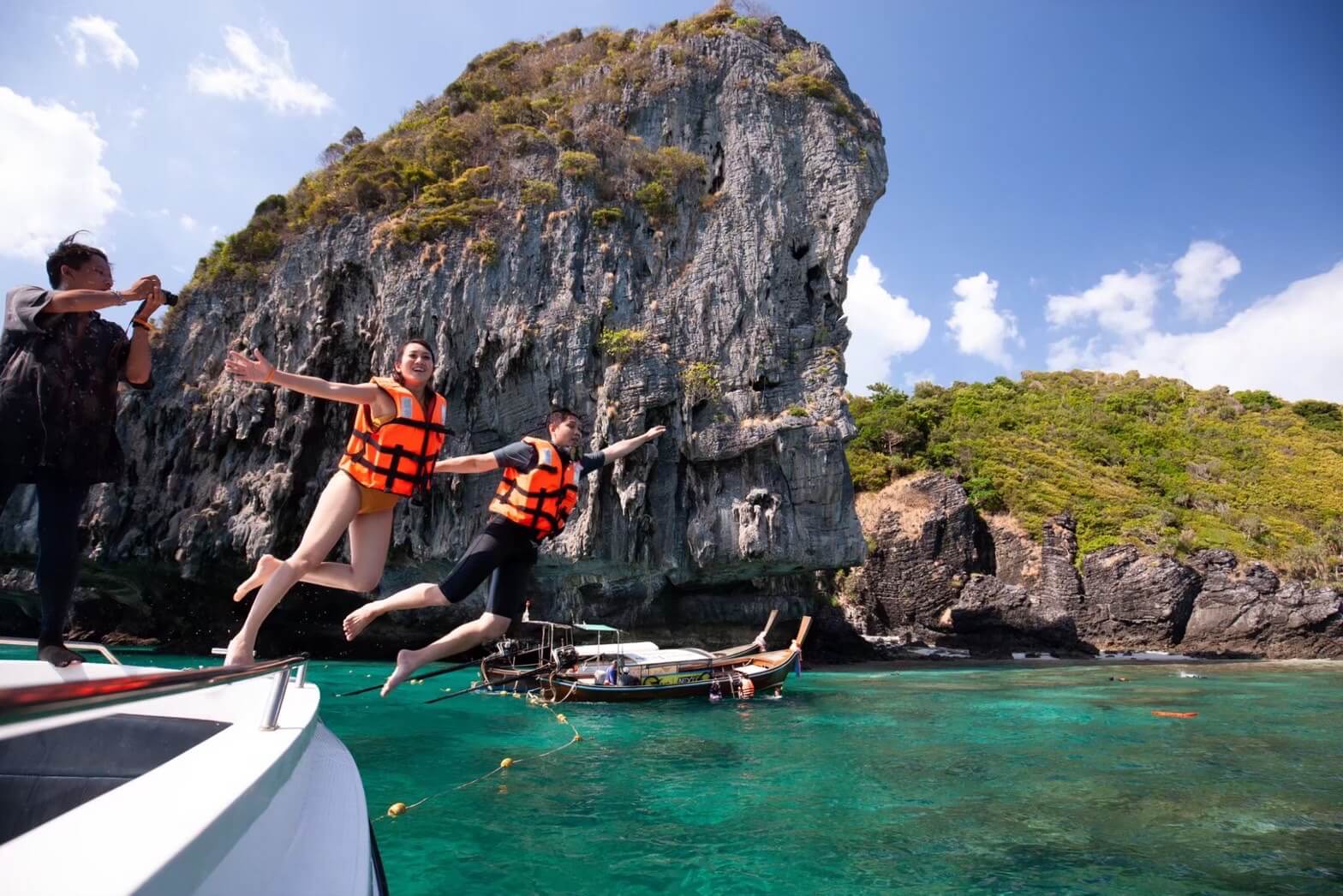 The Safest and Unsafe Areas in Phuket
One of the safest areas in Phuket is the bustling beach town of Patong. You'll find plenty of other tourists and a thriving nightlife scene, making it a great spot to explore. However, as with any crowded area, you should still be mindful of your belongings and keep an eye out for pickpockets.
Another safe area in Phuket is Kata Beach. This peaceful beach town is perfect for a more relaxed vacation. The area is well-maintained and has a low crime rate, so you can feel at ease while enjoying the beautiful scenery.
If you're looking for a more authentic experience, head to Old Phuket Town. This historic area is filled with charming Sino-Portuguese buildings, delicious street food, and a vibrant local market. While the area is generally safe, it's important to be mindful of your surroundings, especially at night.
Now, let's talk about the unsafest areas in Phuket. While incidents of violent crime are rare, there are a few neighborhoods that are best avoided. These include areas like Soi Bangla in Patong, known for its adult entertainment and can be a bit sketchy at night. Another area to be cautious of is Kamala, which has a higher crime rate than other parts of Phuket.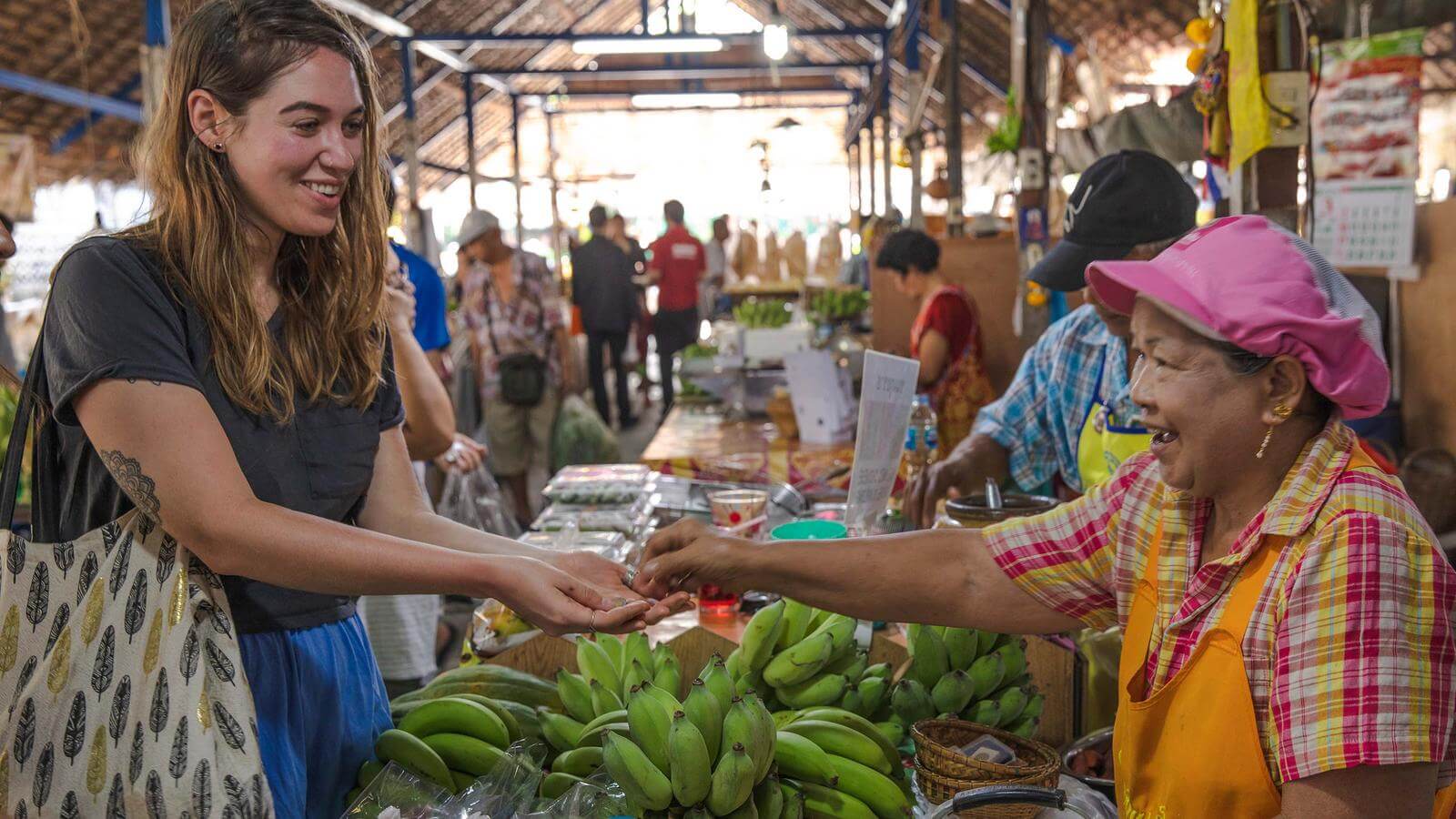 Most Common Scams and Tourist Traps in Phuket
Like many tourist hotspots, it has its fair share of scams and traps that visitors should be aware of. We'll take a light and easy look at Phuket's most common scams and tourist traps, so you can avoid them and make the most of your time in this stunning location.
Tuk-tuks Scams: Tuk-tuks are a popular mode of transportation, but some drivers will try to rip you off by taking you on a longer route or charging you a much higher price than reasonable. To avoid this, agree on a price before getting in, and don't hesitate to negotiate.

Jet-ski rental scam. This one is pretty straightforward - you rent a jet-ski, return it, and then the rental company accuses you of damaging the vehicle and demands that you pay for repairs. To avoid this, take photos of the jet-ski before and after you rent it, and make sure to get everything in writing.

Fake tours and packages are also a common trap. You may be approached by someone offering a tour or package at a meager price, but once you've paid, you find out that the tour doesn't exist or it's different from what was promised. Only book tours and packages from reputable and licensed travel agencies to avoid this.

The gem and jewelry scams. Some shops will try to sell you gems or jewelry at an inflated price, claiming they are rare or valuable. But in reality, the items are often fake or of low quality. To avoid this, research beforehand and only buy from reputable, trusted shops.
Is Phuket Safe for Solo Travelers?
The short answer is yes; Phuket is generally safe for solo travelers. In fact, many solo travelers visit Phuket every year and have a wonderful time exploring the beautiful island.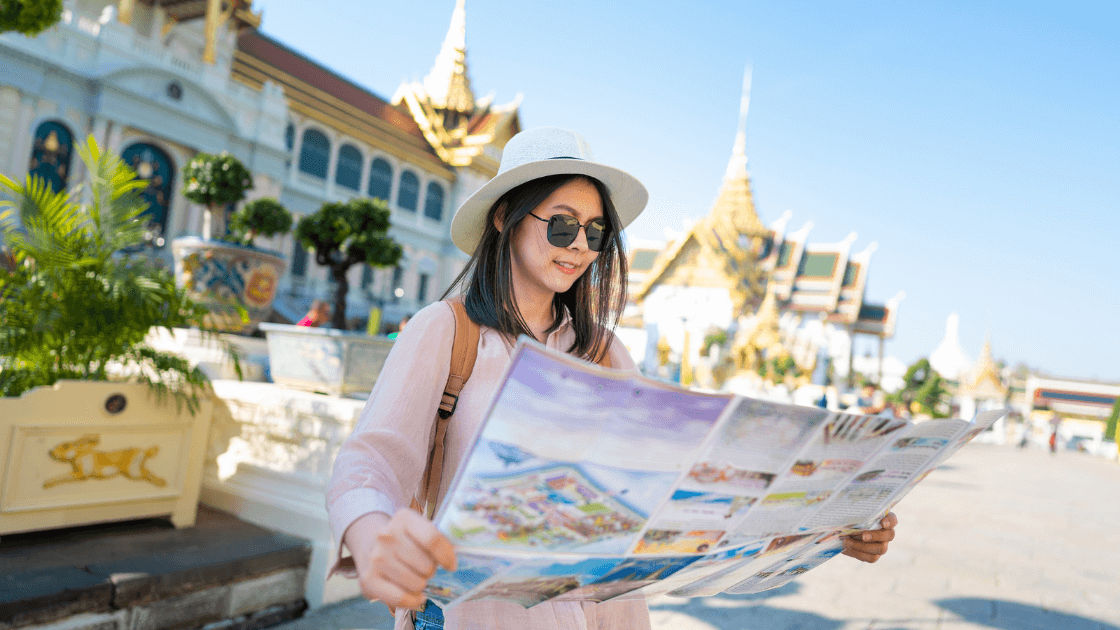 As with any destination, there are a few things to remember when traveling solo in Phuket. First and foremost, be aware of your surroundings and trust your instincts. Stick to well-lit areas at night and avoid going out alone too late. It's also important to keep an eye on your belongings and avoid carrying too much cash or valuables.
One great way to stay safe and meet other travelers is to stay at a hostel. Phuket has a variety of hostels that are perfect for solo travelers, with plenty of opportunities to socialize and make new friends. You can also join group tours or activities to explore the island while staying safe.
Our Best Selling Tour
All-Inclusive

Phuket Zipline Adventure & Local Floating Farm Experience

Combine adrenaline, adventure, sightseeing and education on the Phuket Zip-line and local floating farm experience. Enjoy a jungle rollercoaster, abseiling experience and walk over hanging bridges before enjoying a wooden longtail boat ride and embarking on a pearl culturing demonstration and marine farming education experience. To top off this once in a lifetime Phuket tour, enjoy lunch at one of our secret restaurants and receive private round trip transportation to and from your hotel.
Is it safe to eat street food in Phuket?
Are you a foodie planning a trip to Phuket and wondering if you can enjoy the delicious street food scene? Yes, Phuket's street food is generally safe to consume and is a must-try for any foodie visiting the island.
Phuket's street food is known for its bold flavors and unique dishes, from crispy fried chicken to spicy papaya salad. While it's true that there are some risks associated with eating street food, such as the possibility of getting an upset stomach, there are some simple precautions you can take to minimize the risk.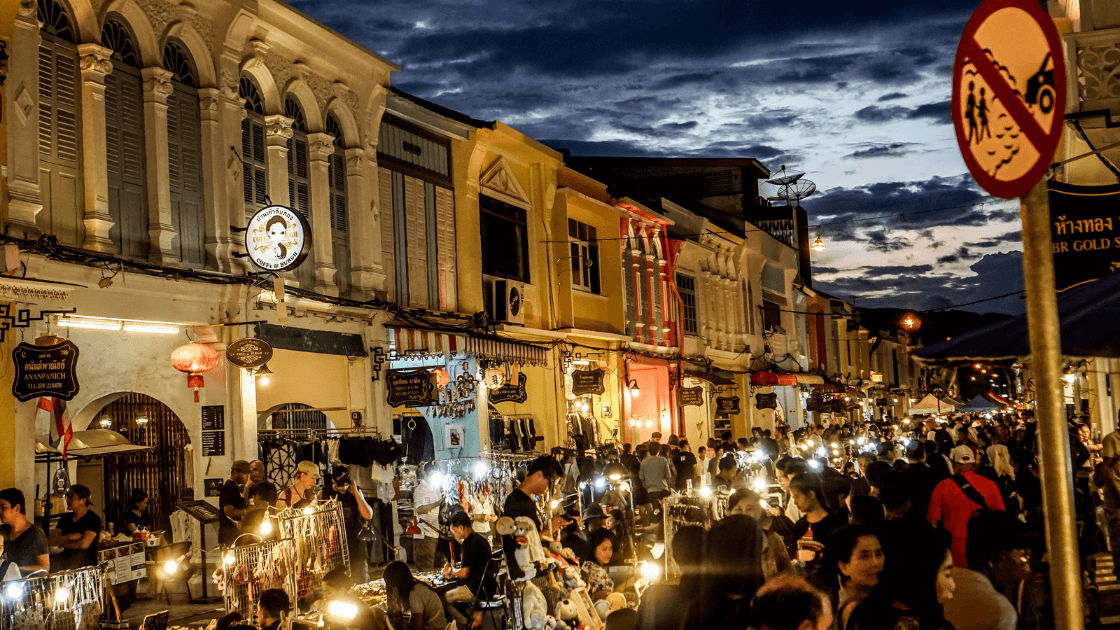 Another thing to remember is to avoid eating raw or undercooked food. Ensure that meat is cooked thoroughly and that fruits or vegetables have been properly washed and prepared. Consider bringing some hand sanitizer with you to use before and after eating.
If you still need to try street food, consider taking our famous Thai Cooking Class or our Night Experience in Phuket Old Town tour. A food tour can help you navigate the street food scene while giving you the inside scoop on the best vendors and dishes to try.
Eating street food in Phuket can be a safe and delicious experience if you take a few simple precautions. So feel free to indulge in the local cuisine and taste the island's unique flavors. Happy eating!
Is it safe to drive in Phuket?
You might be wondering whether driving in this bustling island destination is safe. The answer is that it can be safe, but there are some things to keep in mind.
Phuket's traffic can be chaotic, with a mix of cars, motorcycles, tuk-tuks, and pedestrians all vying for space on the roads. It can be overwhelming if you're not used to driving in this environment. However, with caution and preparation, driving in Phuket can be a fun and convenient way to explore the island.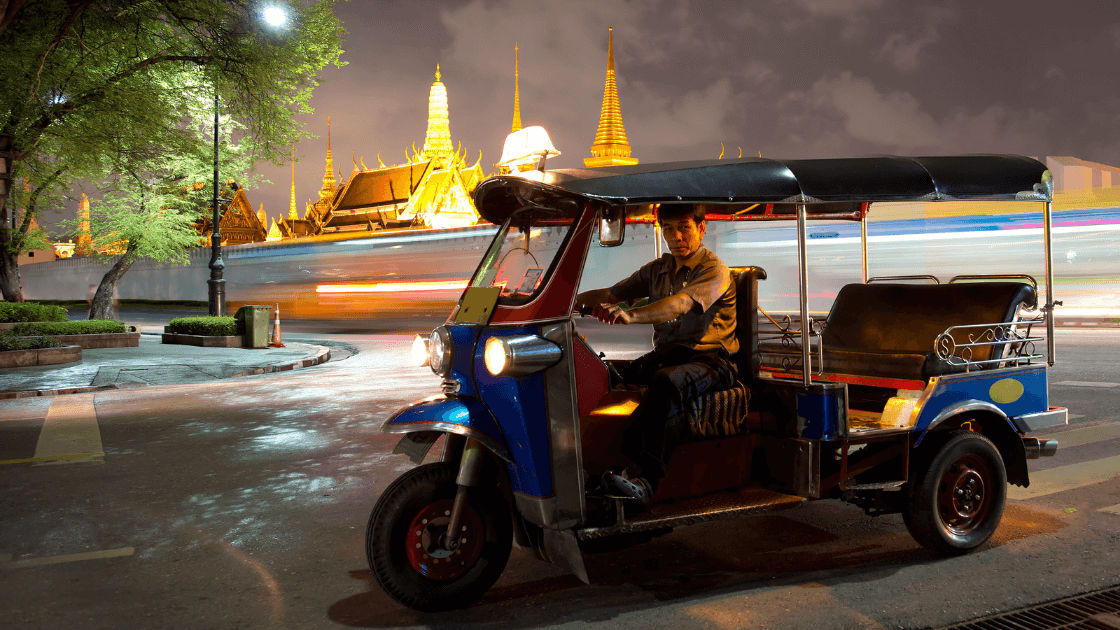 The first thing to remember is that you'll need an International Driving Permit to rent a vehicle in Thailand. You should also wear a helmet if you're riding a scooter, as this is required by law and will help protect you in case of an accident.
Make sure to invest in travel insurance! You can check our blog post about Thailand travel insurance for more information.
When driving, staying alert and prepared for the unexpected is essential. Watch out for pedestrians and stray animals on the roads, and be prepared for sudden stops or turns from other drivers. Stick to the speed limits and avoid driving at night, as the streets can be poorly lit, and there may be drunk drivers on the roads.
If you need more clarification about driving in Phuket, consider taking a guided tour. This can be a great way to see the sights without worrying about navigating the roads yourself. Alternatively, you could use public transportation, such as the local bus or a tuk-tuk.
If you stay alert and take the necessary precautions, driving in this island paradise can be a safe and exciting way to explore all it offers. Don't be afraid to hit the road and discover the wonders of this special destination!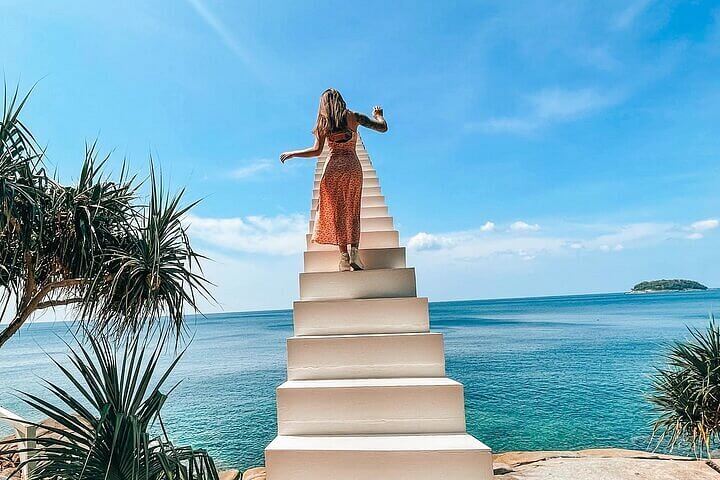 Conclusion
Get ready to pack your bags and embark on a journey to the magnificent city of Phuket! With its rich history, vibrant culture, awe-inspiring architecture, and mouth-watering street food, your visit is bound to be filled with endless adventures and unforgettable experiences.
After reading this blog post, you'll have all the information you need to confidently explore Phuket, from navigating the city's roads to avoiding tourist scams. So, throw on your flip-flops, grab your sunscreen, and get ready to discover all that Phuket has to offer!
Whether you take a guided tour or go island hopping to soak up the sun on the stunning beaches, your trip to Phuket will be incredible. With friendly locals and a warm, welcoming atmosphere, you'll feel right at home while experiencing this tropical paradise's unique beauty and charm. So what are you waiting for? The adventure of a lifetime is calling – it's time to answer and experience the magic of Phuket for yourself!
Get your VACATION on!
Expertly curated emails packed full of vacation inspiration, travel tips and more!