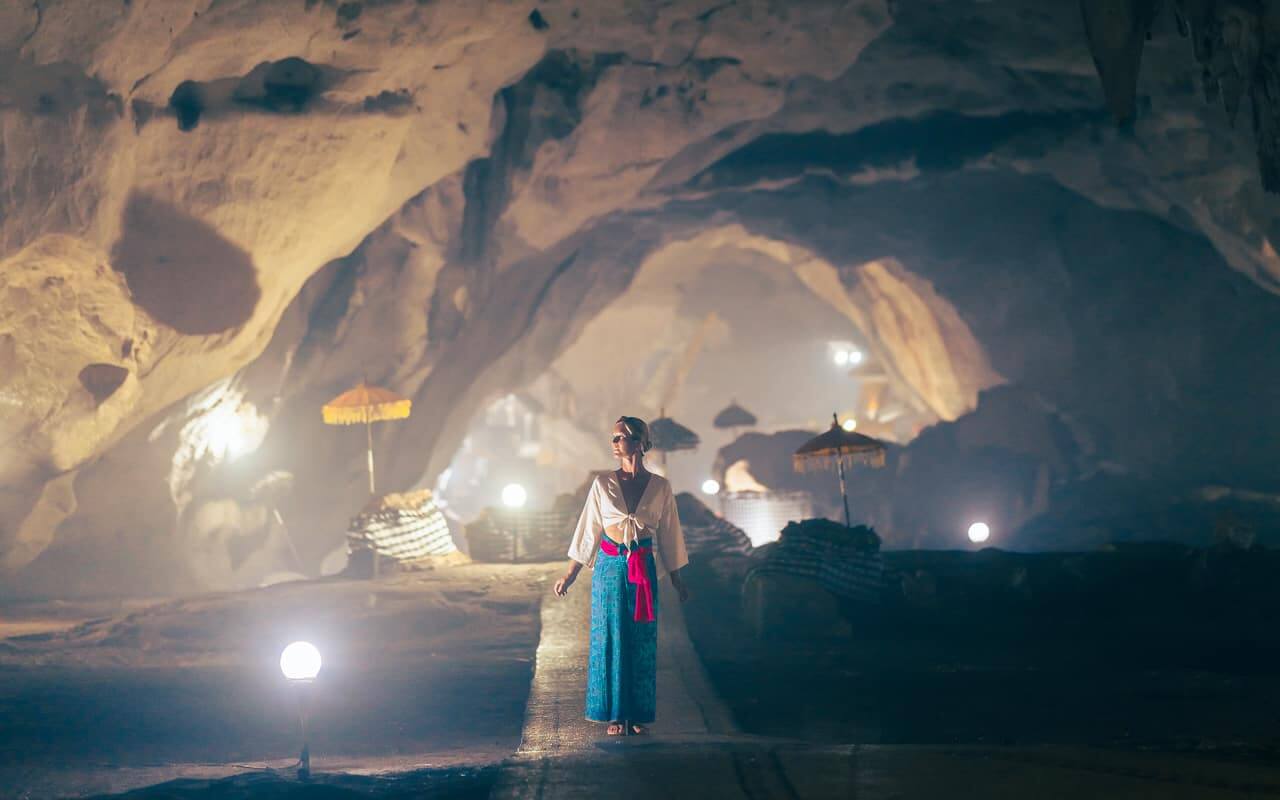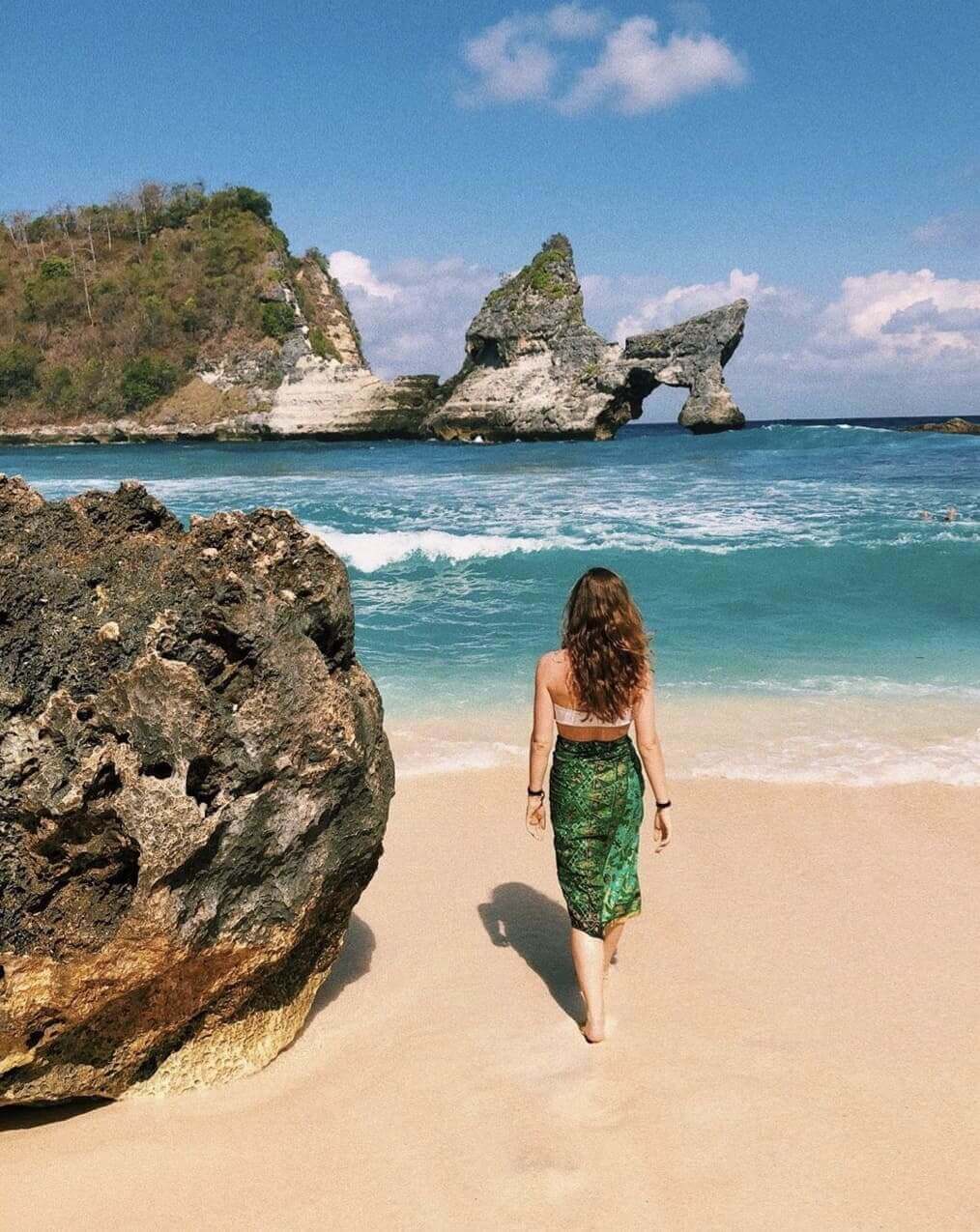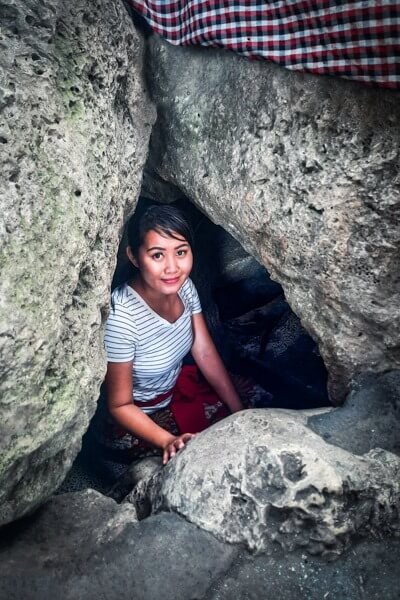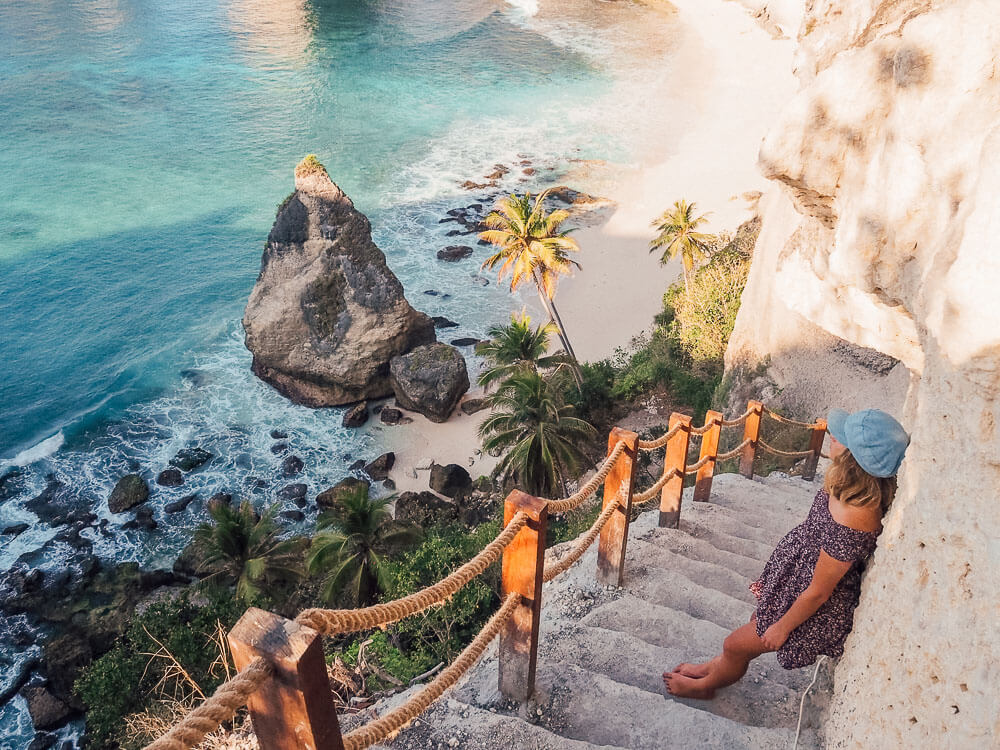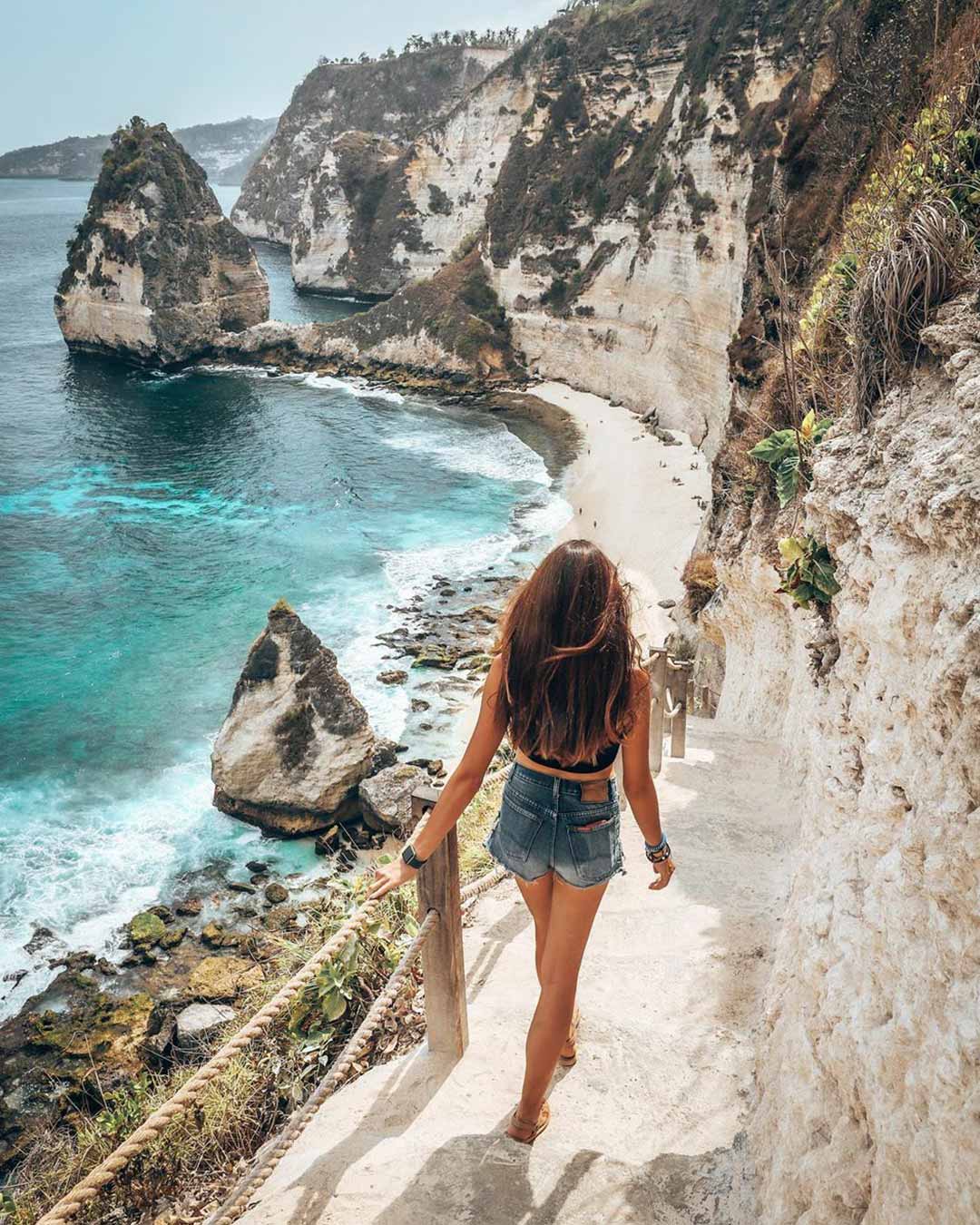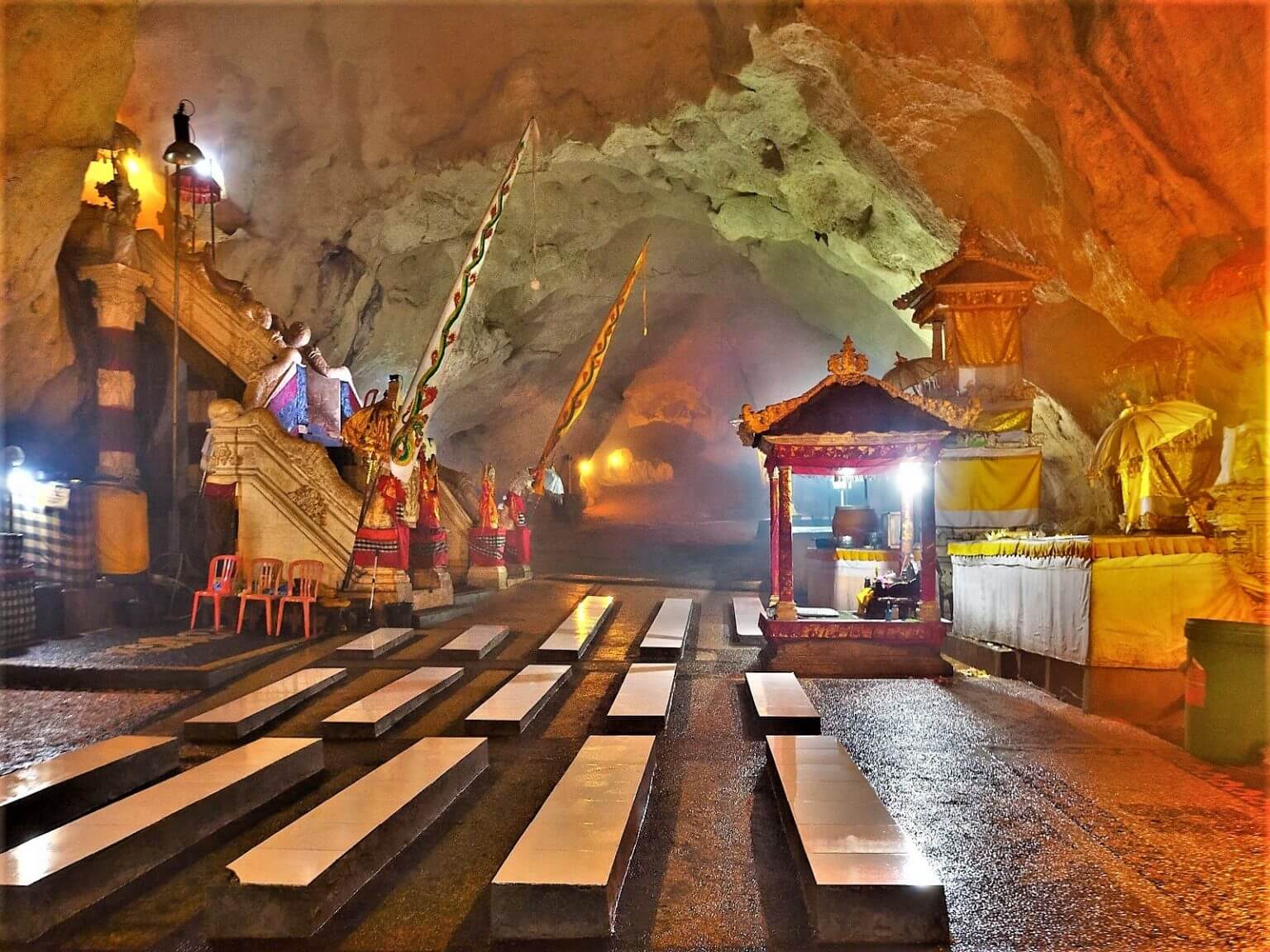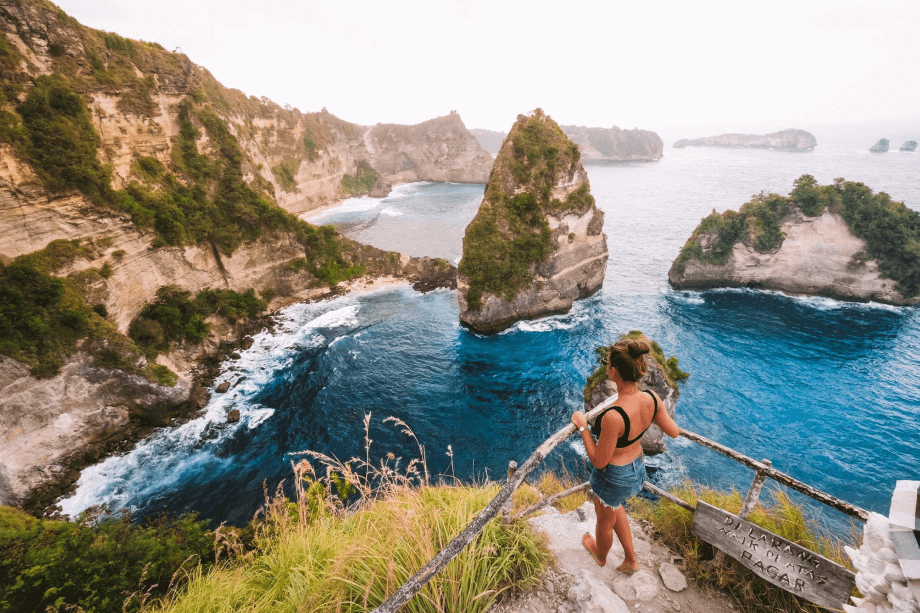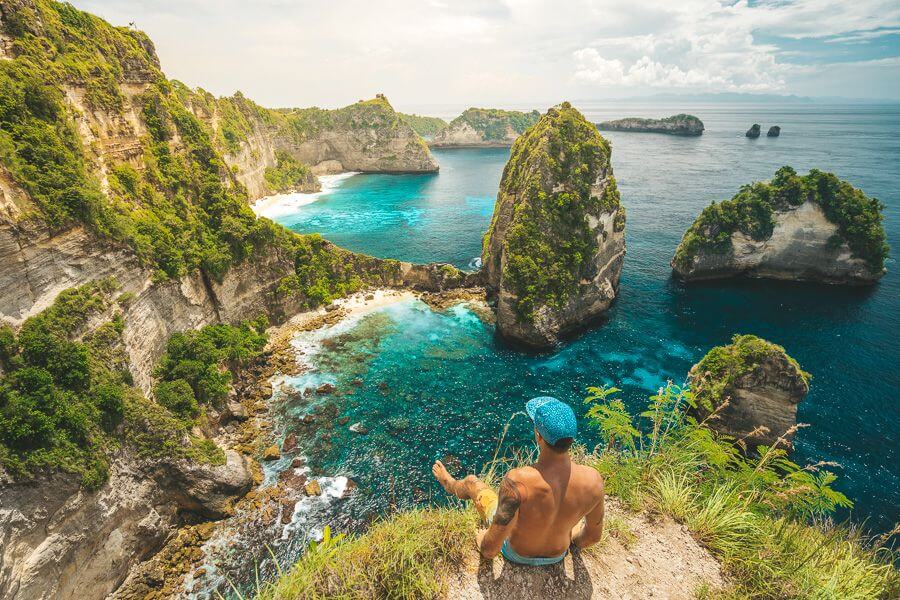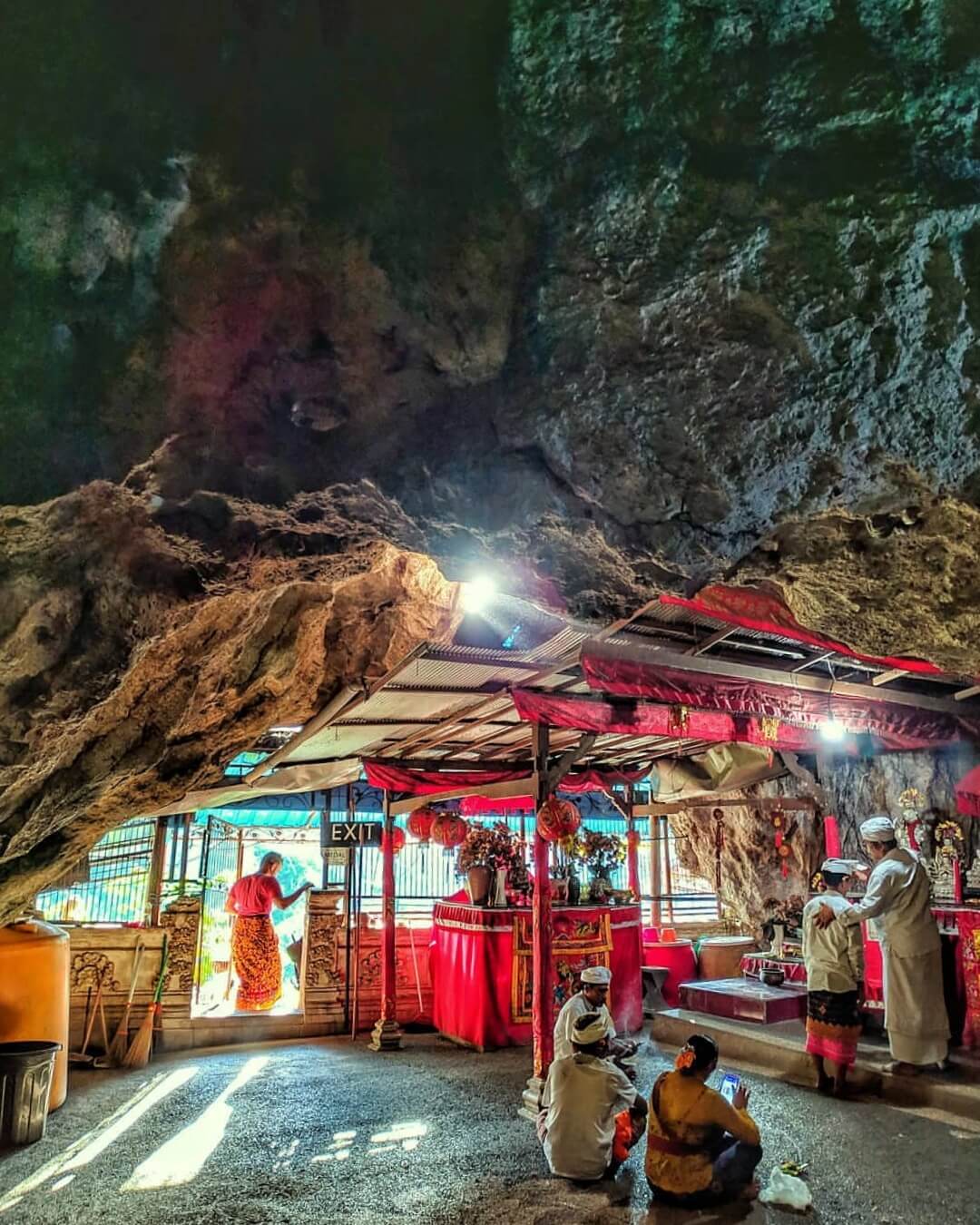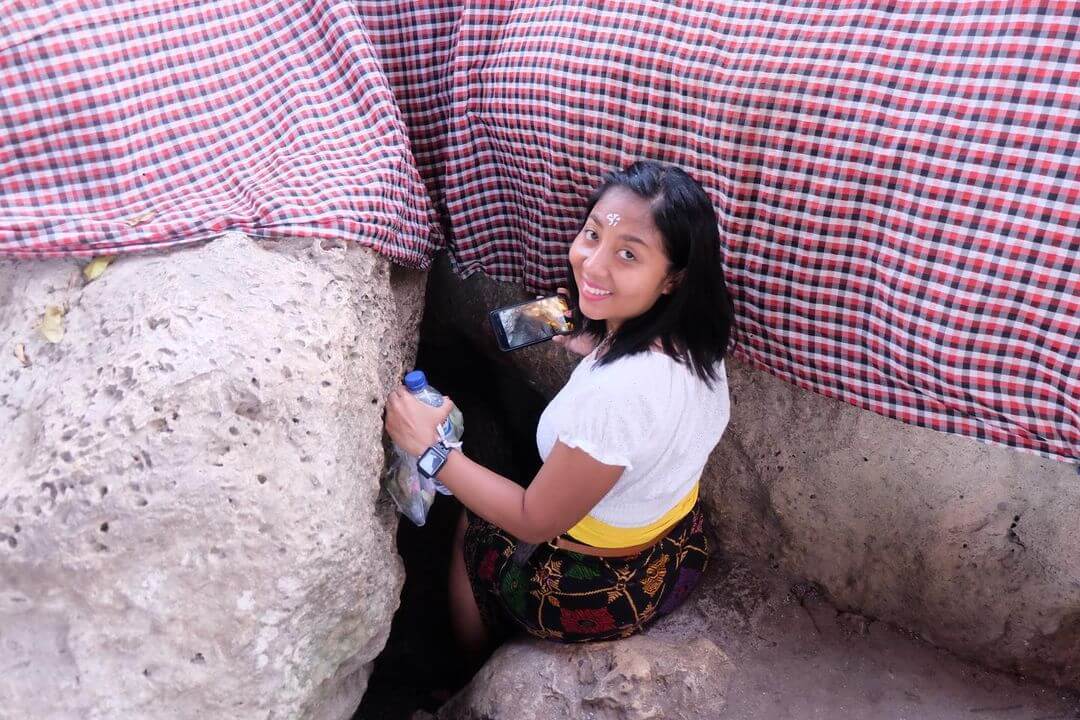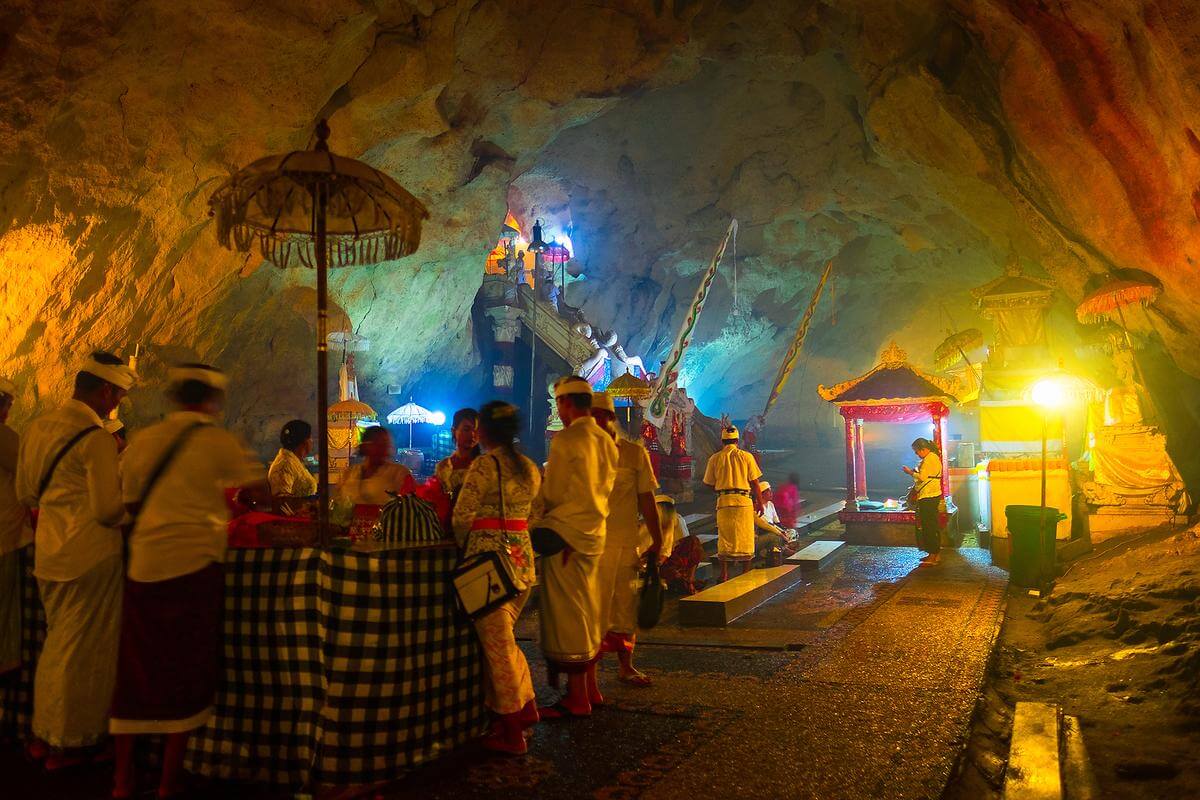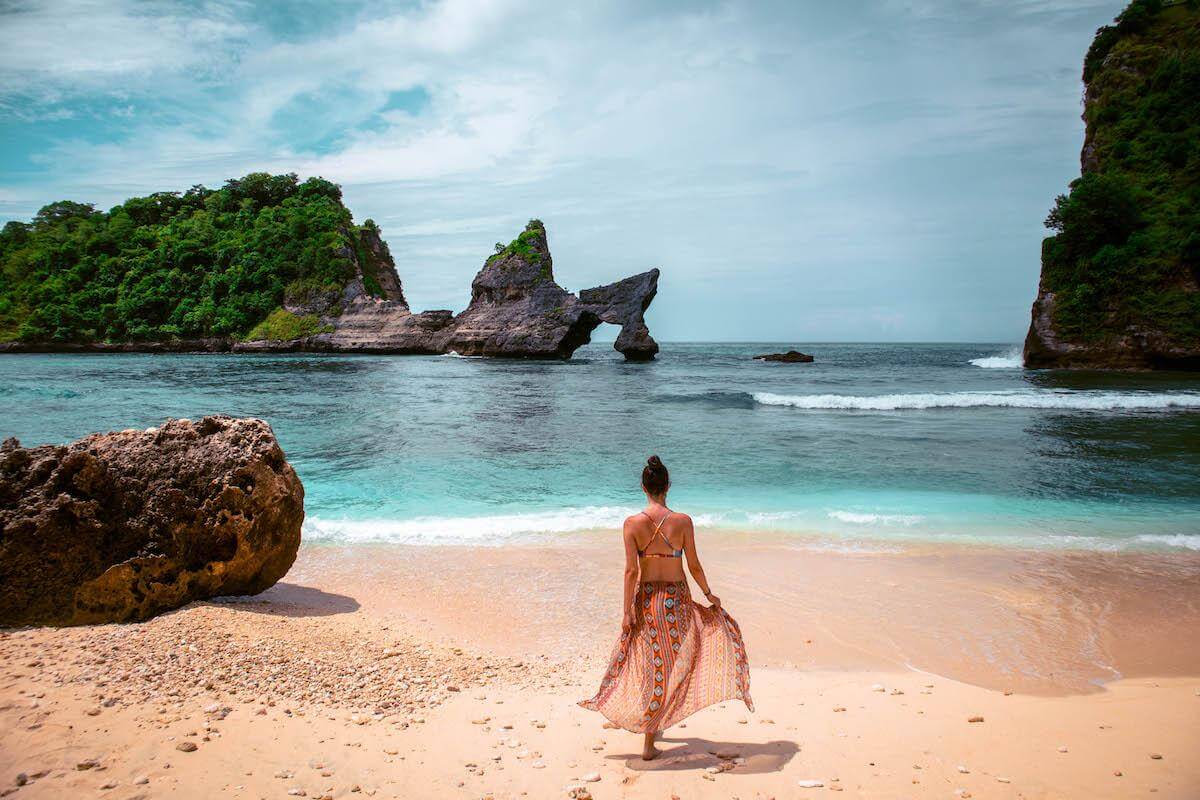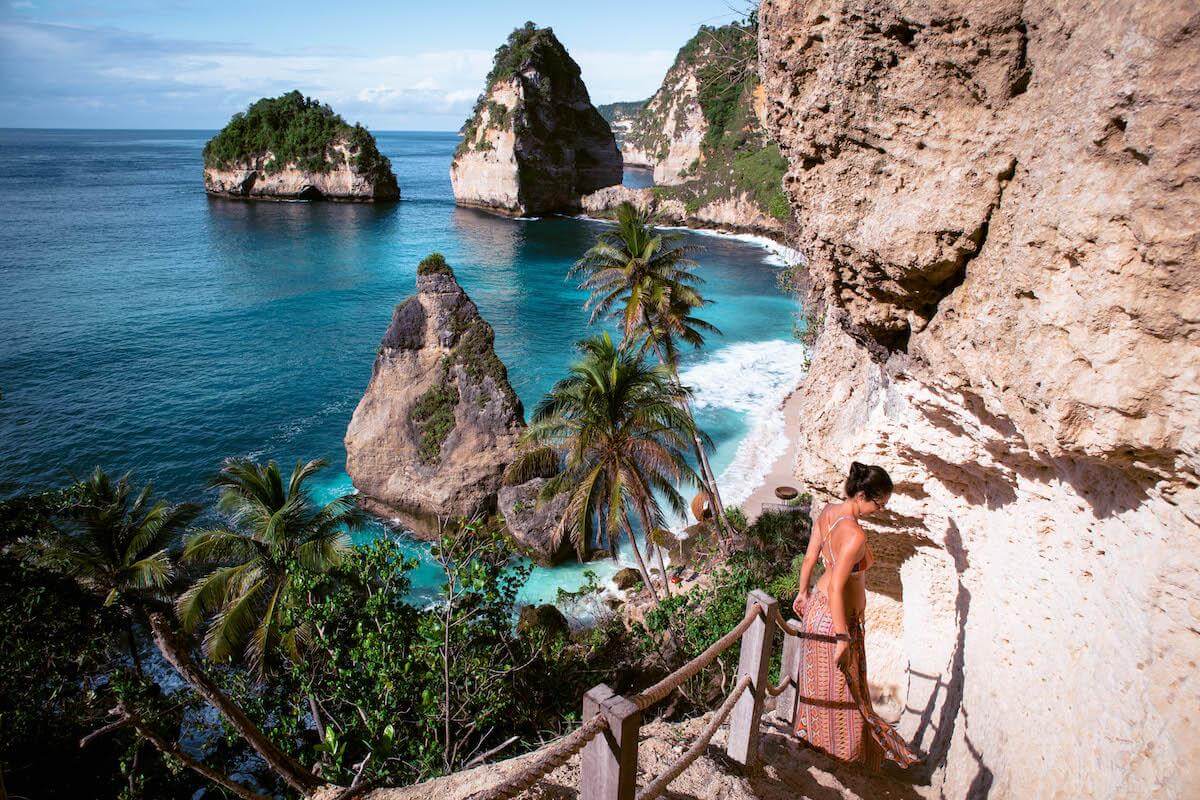 Nusa Penida Underground Temple Tour
11 hours
All-Inclusive
Private Tour
Tour Details
If you are looking to combine sightseeing AND adventure on the beautiful island of Nusa Penida, this tour might be the right fit for you! While our Nusa Penida Underground Temple Tour will start with you visiting some outdoor jaw-dropping sights, it's only in the afternoon the real adventure will start when we take you to the islands most famous underground Goa Giri Putri Cave Temple! Are you intrigued yet? Good, because we can assure you this is unlike anything you've ever seen before!
Let's give you some more details:
We start the day by taking you to some of the most beautiful spots and breathtaking viewpoints on the island. You will be able to enjoy a slow morning and swim in the crystal clear, turquoise water at some of Nusa Penida's best beaches. Sounds epic right? But what would you say if we add a little adventure to all of this?
After lunch our guides will take you underground to the most unique temple you've EVER seen as it is located, in Nusa Penida's biggest natural cave! This is not for the fainthearted as it will require a little bravery: to be able to enter the cave you'll need to crawl through some very narrow and dark passages. But don't worry because the cave opens up sizably just a few meters into the crawl space! You'll be rewarded with a walk through the island's major cultural attraction: the Goa Giri Putri Temple.
So all we can say is: channel your inner Indiana Jones, grab a flashlight and let's go explore!
Your fantastic english-speaking tour guide will take you to see all of the famous spots on the island, including:
Goa Giri Putri Temple
Diamond Beach
Atuh Beach
Thousand Islands Viewpoint
Relax and enjoy the VIP experience because we've got everything covered from start to finish - no need to worry about tickets, entrance fees, where to go or where to eat. This Nusa Penida Underground Temple Tour is once in a lifetime!
For a fun, stress-free, authentic and personal experience, book your tour with us today, we can't wait to take you!
Top Highlights
Visit some of the most famous places on Nusa Penida Island and have the chance to visit an underground temple. Every spot you will have a chance to take multiple photos
Get treated like a VIP. Have your own private tour guide and driver to take you around, take pictures for you and explain each landmark on the island
This trip is All-Inclusive. No need to worry about spending additional money on lunch, entrance fees, etc.
Tour Schedule
6:00 AM

Pick up at your hotel (exact time may vary depending on your location)

7:30 AM

Arrive at Sanur Port and take a speed boat to Nusa Penida

8:30 AM

Arrive in Nusa Penida and start your tour

9:30 AM

Visit Diamond Beach & Atuh Beach

11:00 AM

Visit Thousand Islands Viewpoint

12:30 PM

Lunch Time!

2:30 PM

Visit Goa Giri Putri Temple

3:30 PM

Return back to Nusa Penida port

4:30 PM

Arrive at Nusa Penida port and take a speed boat to the Sanur port

5:15 PM

Arrive at Sanur port and travel back to your hotel

6:00 PM

Arrive back at your hotel
Includes
Private round-trip transportation from your hotel
English speaking driver and tour guide
Round-trip fast boat ticket
Private car with A/C on the island
Entrance fees
Temple donation
Lunch (Indonesian Food)
Wet napkins
Bottled water
What to Bring
Bathing suit
Towel
Comfortable shoes
Sandals
Change of clothes
Motion sickness medicine (if needed)
Sunscreen
Notes
Times and attractions usually can be customized to fit your request (just let us know)
Times above are subject to change due to local conditions
TripAdvisor Reviews
Why Book with Us?
Money back guarantee
48 hour "no hassle" cancellation policy
24/7 customer support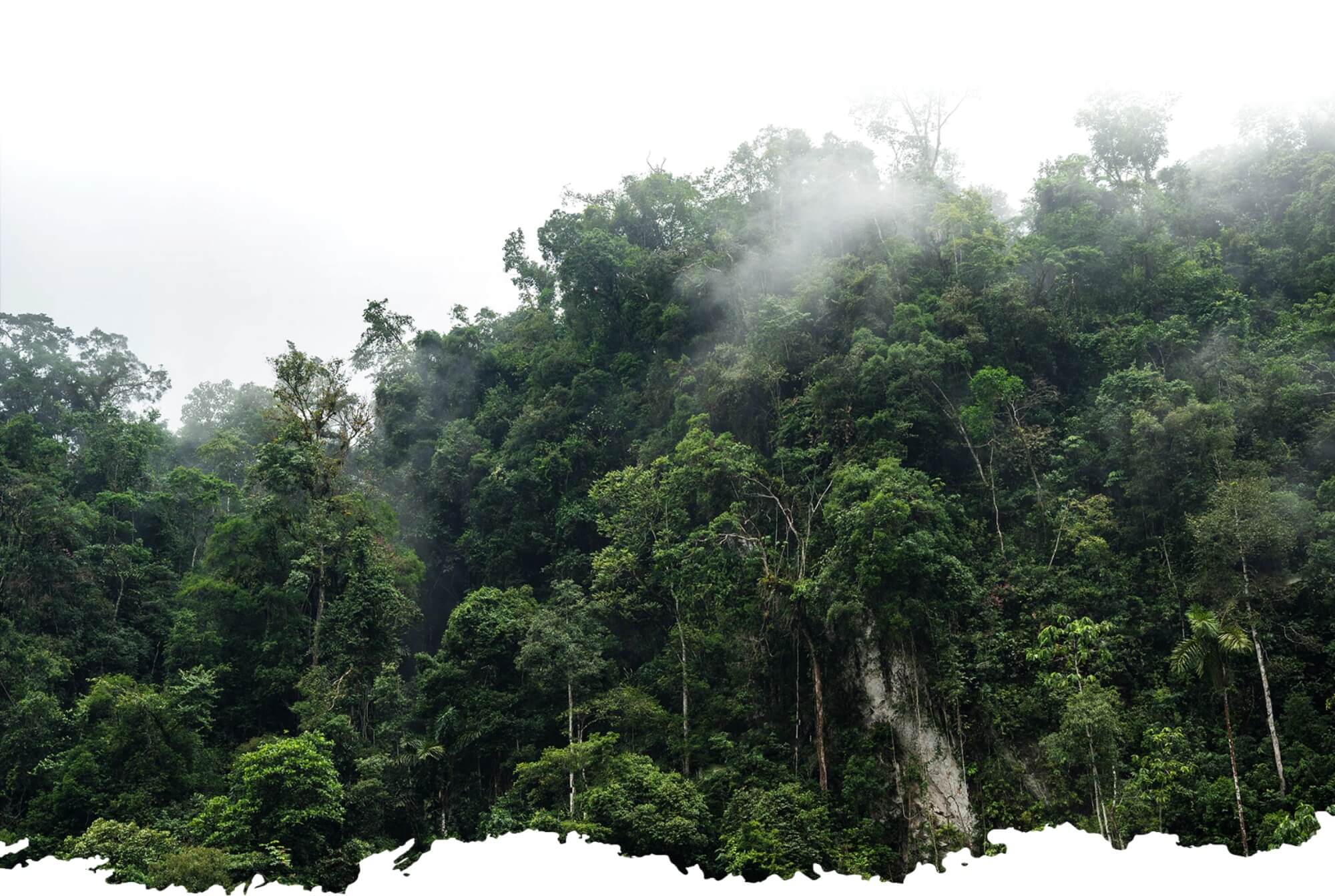 See what our customers are saying on TripAdvisor
1287 total reviews