 Goa Giri Putri Temple
Underground temple in Nusa Penida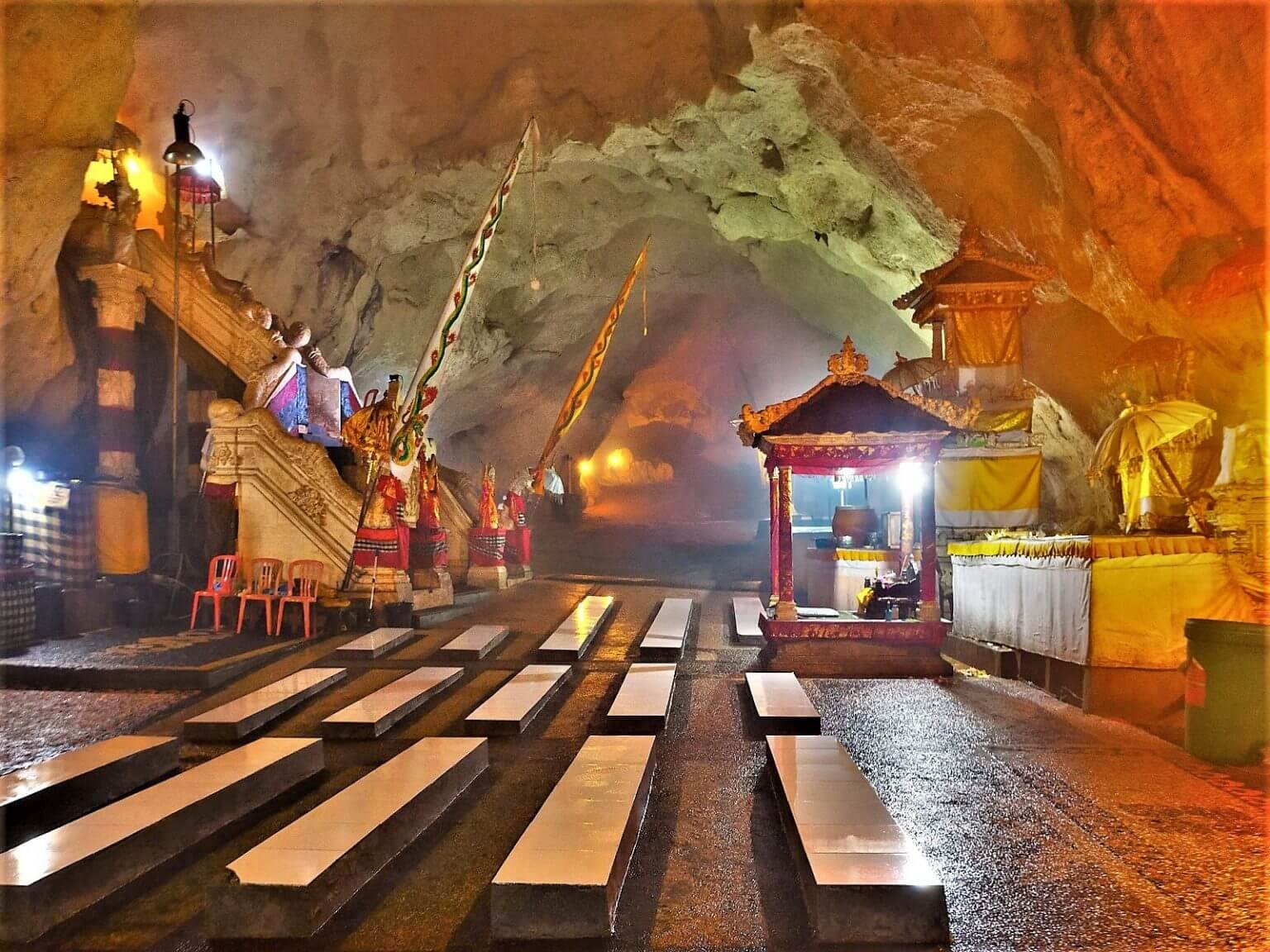 Goa Giri Putri Temple
Underground temple in Nusa Penida
Attractions Details
| | |
| --- | --- |
| 📌 Address | 7HRP+CC9, Suana, Nusa Penida, Klungkung Regency, Bali 80771, Indonesia |
| ⏰ Opening Hours | 7:00 AM - 5:00 PM |
| 💸 Entrance Fee | IDR 20,000 |
Find it on google maps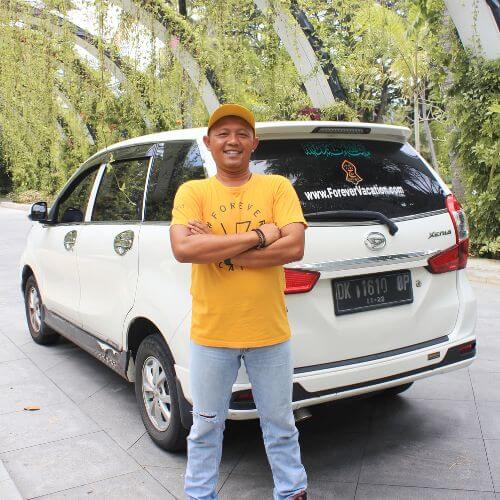 Gandi
Local tour guide
"If you want to beat the crowds and have a more peaceful experience at Goa Giri Putri Temple, make sure to visit early in the morning before the tour buses arrive. Don't forget to dress modestly and bring a sarong to cover your legs as a sign of respect when entering the temple."
What is Goa Giri Putri Temple?
Goa Giri Putri Temple is a sacred Hindu temple located in Bali, Indonesia. It is situated inside a natural limestone cave on the eastern coast of the island. The temple is known for its spiritual significance and unique architecture, making it a popular attraction for tourists and religious pilgrims alike.
History of Goa Giri Putri Temple
The history of Goa Giri Putri Temple dates back centuries ago. It is believed that the temple was established by a revered Hindu saint who discovered the sacred cave. Over the years, the temple has undergone renovations and expansions to accommodate the growing number of devotees. We'd highly recommend putting this on the cards when planning some tours in Nusa Penida!
Visit Goa Giri Putri Temple on Our:
All-Inclusive

Nusa Penida Underground Temple Tour

If you're looking for an exciting experience on your Bali vacation, be sure to check out the Nusa Penida Underground Temple Tour. This Bali tour takes you to the ancient Goa Giri Putri Temple, a unique underground site of cultural significance only accessible from Nusa Penida's largest natural cave! You'll also get to see some of the most beautiful scenery and beaches on the island, take a thrilling speedboat ride and learn about the history and culture of Bali from your private Bali tour guide.
Why is Goa Giri Putri Temple Important?
Goa Giri Putri Temple holds great significance for the local Hindu community. It is considered a place of spiritual cleansing and renewal, where devotees can seek blessings, perform rituals, and connect with the divine. The temple also plays a vital role in preserving the cultural heritage of Bali.
Things to Do & See at Goa Giri Putri Temple
Visitors to Goa Giri Putri Temple can engage in various activities and witness the unique features of this sacred site. Some of the highlights include:
Exploring the Cave: The temple is situated inside a large limestone cave, providing a mystical and awe-inspiring atmosphere. Visitors can venture deep into the cave and marvel at its natural formations and spiritual ambiance.


Attending Religious Ceremonies: The temple hosts regular religious ceremonies, where visitors can witness Hindu rituals and experience the vibrant atmosphere filled with prayers, incense, and traditional music.


Seeking Blessings: Devotees and visitors can seek blessings from the temple priests, who perform sacred rituals and offer prayers for good fortune, health, and prosperity.


Embracing Spiritual Tranquility: The serene environment of the temple offers a peaceful retreat for meditation and self-reflection. Visitors can find solace in the tranquil surroundings and connect with their inner selves.


Appreciating the Architecture: The temple features intricate carvings and decorations, showcasing the rich Balinese architectural style. Visitors can admire the craftsmanship and marvel at the attention to detail.
Our Top Trending Bali Tours:
With its spiritual ambiance, cultural significance, and natural beauty, Goa Giri Putri Temple offers a truly enriching experience for all who visit.
Whether you seek spiritual enlightenment or simply wish to explore the wonders of Bali's religious heritage, this temple is a must-visit attraction.
Attractions Details
| | |
| --- | --- |
| 📌 Address | 7HRP+CC9, Suana, Nusa Penida, Klungkung Regency, Bali 80771, Indonesia |
| ⏰ Opening Hours | 7:00 AM - 5:00 PM |
| 💸 Entrance Fee | IDR 20,000 |
Find it on google maps