 Pandan Beach
Pandan Beach is a secret beach on the island of Nusa Penida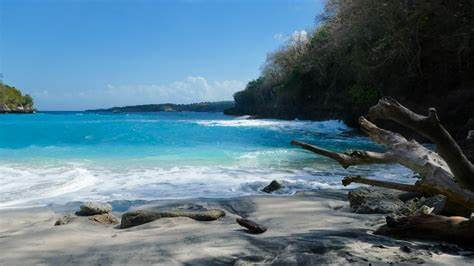 Details
Address:
Crystal Bay, Nusa Penida
Pandan beach, also known as 'secret beach' is a hidden gem located on the West side of the beautiful island Nusa Penida, Bali! While it's neighboring beach 'Crystal Bay' is one of the most popular beaches on the island, Pandan beach is much more secluded and way less crowded!
Visit Pandan Beach on Our:
All-Inclusive

Nusa Penida Snorkeling Adventure

Tours in Bali are just as breathtaking underwater as they are above. Our Nusa Penida Snorkeling Adventure is quite spectacular - your private guide will whisk you to five of Nusa Penida's most stunning bays, including Kelingking Bay and Crystal Bay. You'll snorkel to your heart's content and even have the chance to swim with manta rays. This popular Bali tour is a once-in-a-lifetime experience!
It's an amazing white sand beach where you can snorkel and relax, away from the big crowds! From Crystal bay, it's a 15 minute hike through the jungle and although the hike can be a bit tricky (the path is overgrown wit weeds), you'll be rewarded with your own (almost) private beach!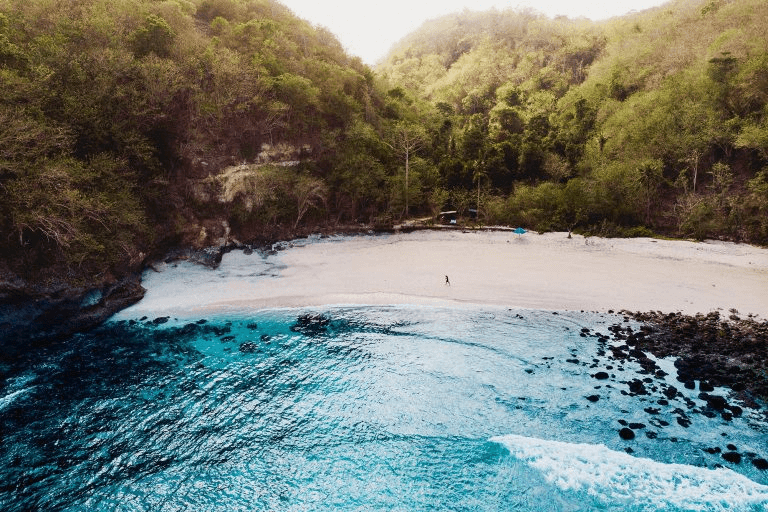 Best time to visit Pandan Beach
The best time to visit this beach is early in the morning. As it can be a quite challenging hike it's better to start early so you can beat the heat!
Our Top Trending Nusa Penida Tours
How to get to Pandan Beach
If you find yourself at Crystal bay, walk to the end of the beach (left from parking) and look for the stairs. Head up and follow the paved path over the hill.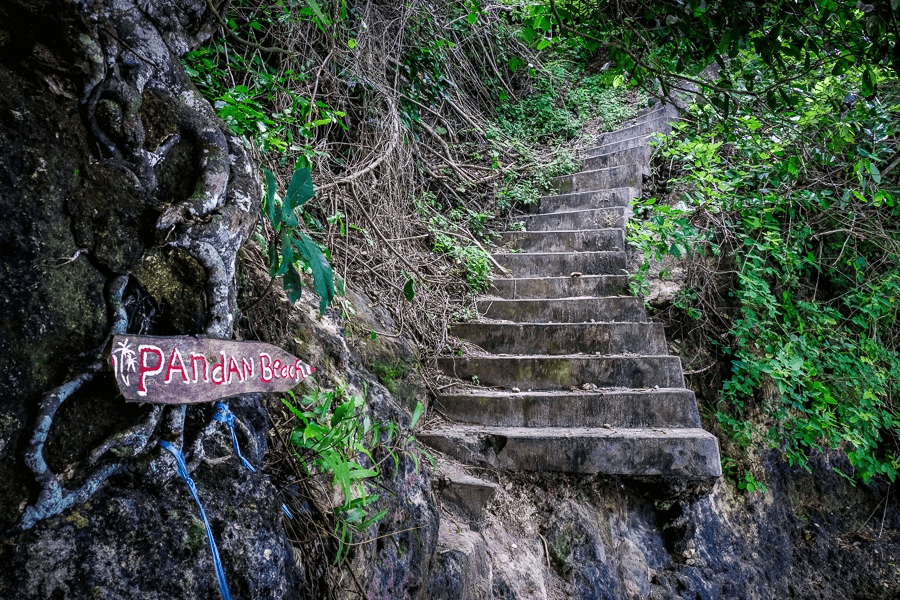 Best place to get a picture:
The beach itself is very beautiful but don't forget to take pictures along the way as it is a beautiful trip through the jungle!
Tips:
Don't forget to bring water, you'll be needing it during your hike!
Details
Address:
Crystal Bay, Nusa Penida