 Peguyangan Waterfall & Natural Pool
Peguyangan waterfall & natural pool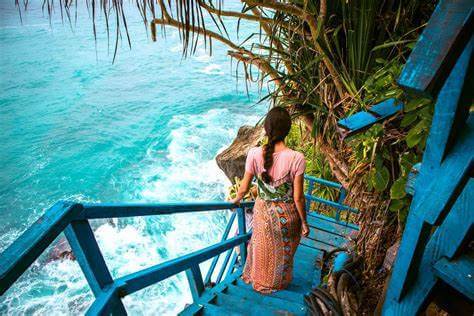 Details
Address:
Peguyangan Waterfall, Nusa Penida, Bali
The Peguyangan waterfall & natural pool are located at the bottom of the iconic blue stairs, on a cliff, South-West of the beautiful island Nusa Penida. Travelers who like to reach this natural wonder need to keep in mind it can only be reached after an intensive hike.
Visit Peguyangan Waterfall & Natural Pool on Our:
All-Inclusive

Nusa Penida Hidden Waterfall & Secret Beach Adventure

Our Nusa Penida Hidden Waterfall & Secret Beach Tour is one of the most beautiful tours in Bali! On this Bali tour, you'll visit some of the most unique attractions that the island has to offer, including a trip to the Peguyangan waterfall and natural pool. The waterfall is absolutely breathtaking and the natural pool is the perfect place to cool off and relax. You'll also head to Paluang Cliff, offering incredible views of the ocean and a great spot for photo opportunities, happily taken for you by your friendly local tour guide! You'll also visit the hidden gem of Pandan beach; this secluded beach is the perfect place to relax and soak up the sun.
The journey down to the temple and waterfall takes about 20 minutes – half an hour, depending on your fitness level.
Be prepared to get you adrenaline going as this hike is not for the faint-hearted! After climbing over 700 steps on a steep stairway you will reach the bottom of the cliff where you'll be rewarded with some beautiful sights: the (small) Peguyangan waterfall, the Peguyangan Temple and the best part...you'll be able to to take a dip in the natural infinity puddle pool overlooking the ocean!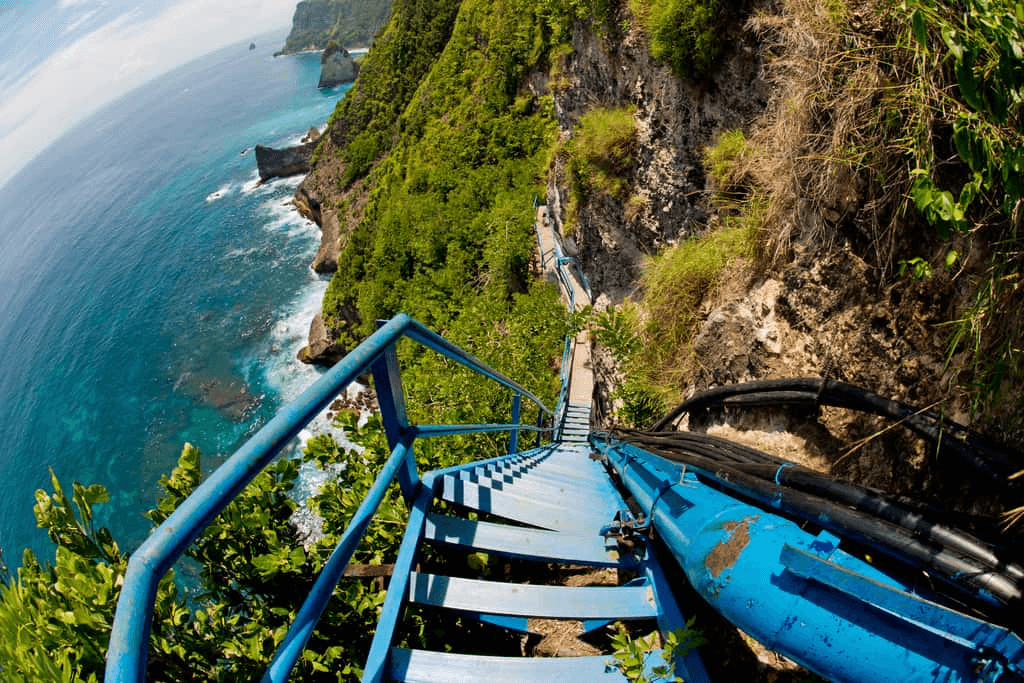 How to get there:
The easiest way to get to Peguyangan Waterfall Nusa Penida is by scooter. Keep in mind, this trip is only for experienced scooter drivers as the roads in Nusa Penida are in very bad shape. The waterfall and pool can be reached about 45-60 min drive from Toya Pakeh harbour where the boats dock who are coming in from Bali. Peguyangan is also located near Manta Point and you'll have to drive on a narrow path from the main road to get to the waterfall.
The most comfortable and relaxed way is to hire a private driver or book a guided tour who will take you around the island.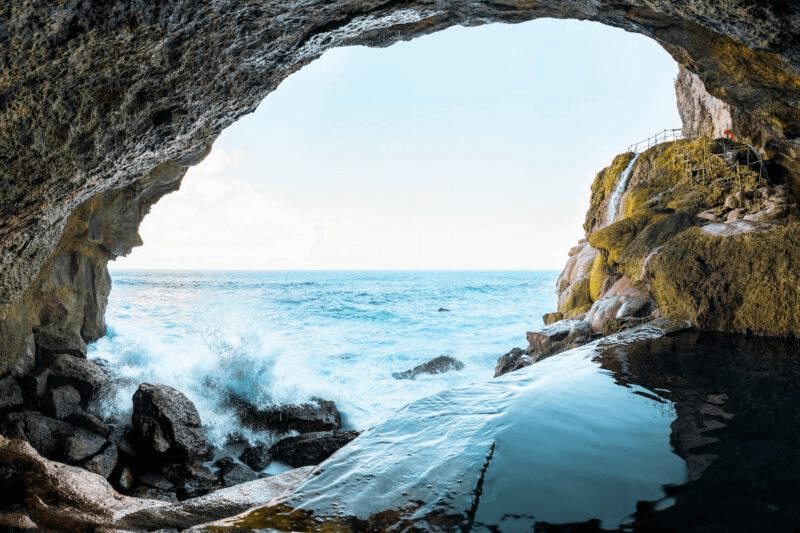 Best time to visit:
As it is a quite intensive hike, the best thing you can do is to start very early, so you can avoid the afternoon heat! If you want to do this hike, please remember to always do it before it gets dark.
Tips:
Avoid wearing flip flops for this hike
There are no entrance fees, but there is a 5k IDR parking fee and 10k IDR sarong rental fee because the waterfall is within a sacred temple site.
There are no official opening times, but you should visit by day and before the sunset. It's not an easy hike, and doing it after dark can be really dangerous.
Details
Address:
Peguyangan Waterfall, Nusa Penida, Bali