 Tegalalang Rice Terrace
Tegalalang Rice Terrace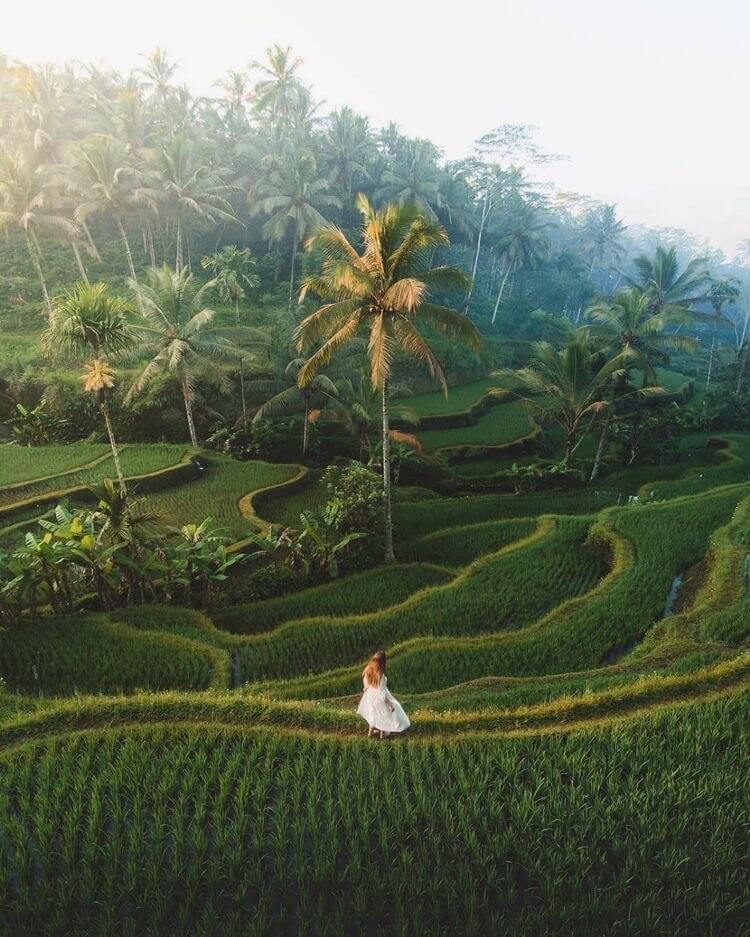 Details
Address:
Jl. Raya Tegallalang, Tegallalang, Kec. Tegallalang, Kabupaten Gianyar, Bali 80561, Indonesia
Why you should go to Tegalalang Rice Terrace:
Located a short drive north from Ubud, you will find one of Bali's most photogenic—and most-visited—destinations: the Tegalalang Rice Terrace.
Included in the list of UNESCO World Heritage Sites, the terrace is known for it's ancient, sophisticated irrigation system called "Subak". Mind you, this is no ordinary irrigation system; it is a complex social system that embodies the philosophy of Tri Hita Karana, or the three harmonious relations of humankind (maintaining mutual relationships with God, people, and nature). Without the subak, agriculture in Bali might not have flourished and given the island its green lush rice fields.
Visit Tegalalang Rice Terrace on Our:
All-Inclusive

Bali Instagram Tour: The Most Famous Spots

From famous rice terraces, stunning waterfalls and breathtaking views of Mount Agung, our Bali Instagram Tour is perfect for travelers who want to experience the best of Bali's beautiful landscapes, as well as its other natural and cultural offerings. Visit a local coffee plantation, have fun on a jungle swing and enjoy a delicious lunch - all whilst being transported in a private car! Voted as our best tour in Bali 3 years in a row, this is must-take tour on your Bali vacation!
Take as much time as you need to stroll around this beautiful piece of nature, we would say you'll be able to cover the whole thing in +/- 45 minutes.
Fun fact: Tegallalang Rice Terrace is also one of the shooting locations from the Hollywood blockbuster "Eat Pray Love".
Best spot to get a picture at Tegalalang Rice Terrace:
You can find many viewpoints and specificaly designed photo areas (for example the Love Bali Sign, the swing or one of the bird nests) beside the main road, overlooking the rice terrace. Although this view is pretty amazing, we suggest that you also walk down and through the rice paddy. Mind you, there a are a lot of steps here! ;)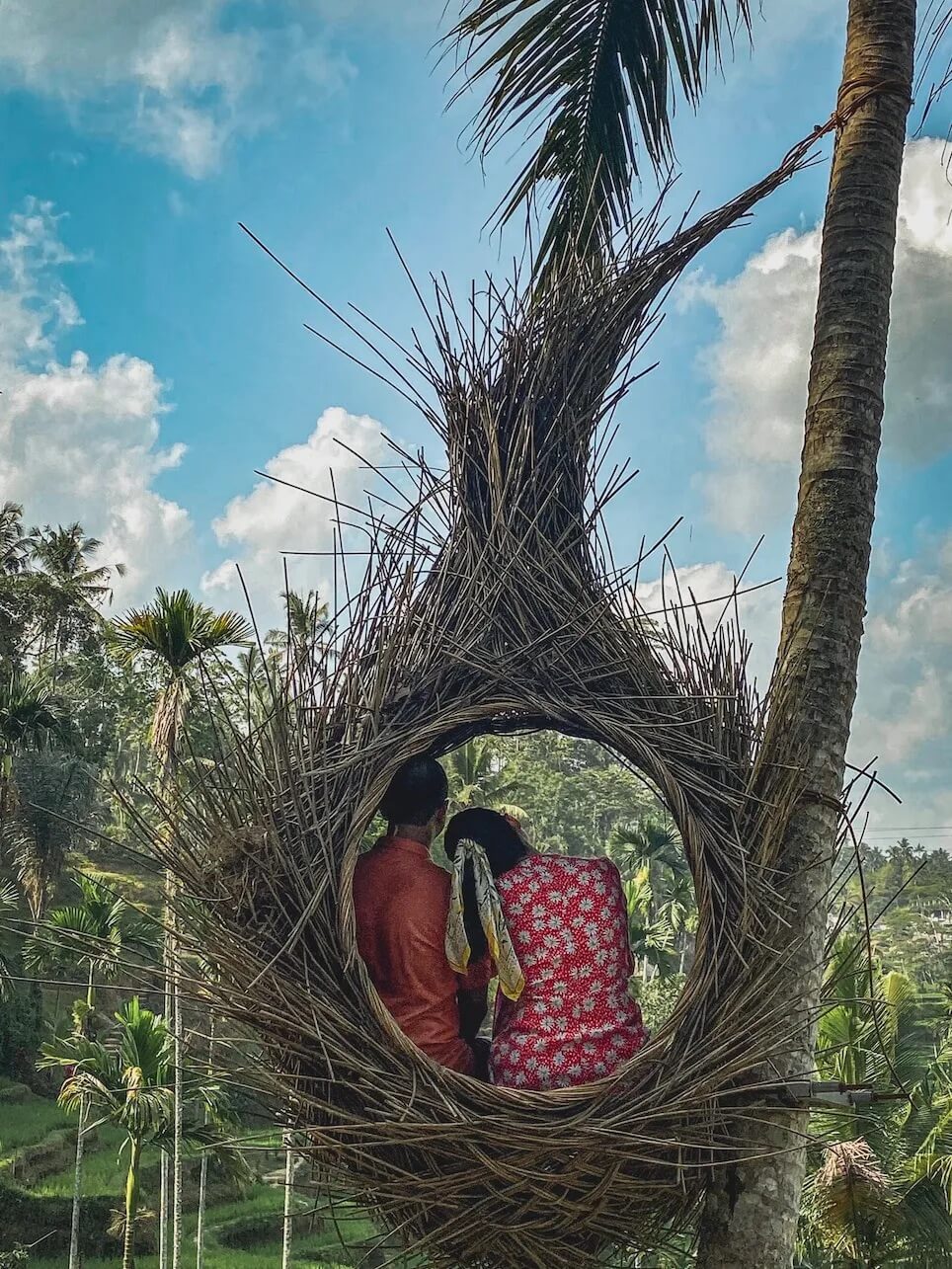 Best time to visit Tegalalang Rice Terrace:
The best time of day to visit is early in the morning, especially before sunrise when the morning light shines through the palm trees. You'll also beat the heat and crowds like this.
If you want to see the rice terrace at their greenest, consider going in the months of March & October as that's when the paddy is about to get harvested.
Our Top Trending Bali Tours
How to get to Tegalalang Rice Terrace:
Located barely 20 minutes north of Ubud, the Tegalalang Rice Fields are easily accessible by car or scooter. The terraces are hard to miss as they're right beside the Ubud – Kintamani road.
Tips:
Bring small cash change for the entry fee/donations
It will be easier to get around with decent walking shoes - no slippers
Details
Address:
Jl. Raya Tegallalang, Tegallalang, Kec. Tegallalang, Kabupaten Gianyar, Bali 80561, Indonesia