 Wanagiri Hidden Hills
Wanagiri Hidden Hills instagrammable attraction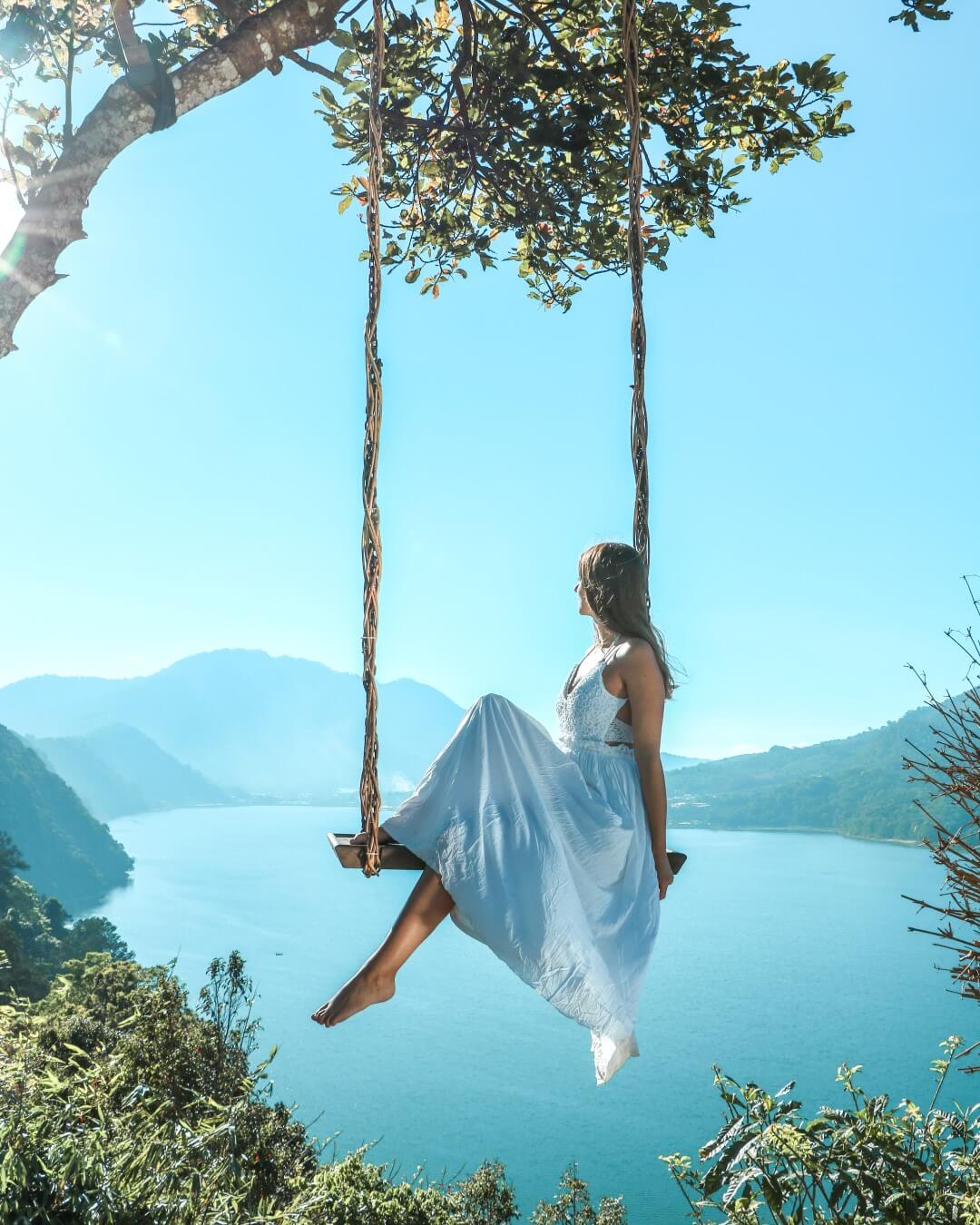 Details
Address:
Jalan Raya Munduk – Wanagiri, Sukasada Distric, Buleleng, Bali, Indonesia.
The Wanagiri Hidden Hills are located in the lush green highlands of Wanagiri and Munduk village, north Bali and is home to some of the best viewpoints on the island.
Originally the viewpoint used too be a few small road side warungs, set up as a rest stop for the locals to have a meal and a coffee with a view. Over the years it turned into a popular 'selfie' spot attracting tourists and locals from all over the island.
Visit Wanagiri Hidden Hills on Our:
All-Inclusive

Bali Unesco World Heritage Sites Tour

This full day Bali tour celebrates the island's culture and World Heritage Sites! Our Bali UNESCO World Heritage Sites Tour visits five unforgettable locations, with plenty of opportunity to take some snaps; explore the iconic Handara Gate, enjoy the Wanagiri Hidden Hill, experience the Jatiluwih Rice Terrace and much more. The all-inclusive day trip is finished with a delicious lunch, local tour guide and private round trip transportation.
Fun fact: "Wanagiri" comes from the word "Wana" meaning forest & "Gili" meaning hill. So the simple translation is "The Hill of a Forest."
Why you should go to Wanagiri Hidden Hills:
After paying for the entrance ticket, you will enter every photographer's dream as there as so many installations with breathtaking backdrops to take pictures from! You will also be surprised by how well maintained this place is and how professionally the locals are operating it.
Beste spot to get a photo:
There are many locations and props for you to choose from . However, each location offers a different fee structure. Some attractions don't require an entrance fee but you might have to pay for the usage of the prop instead.
Each location has different props such as, but not limited to: a Bali swing, a wooden boat, a large bird nest, a sunflower, a butterfly, a heart-shape bamboo sitting area. Depending on the location that you choose, the props will face both Lake Buyan & Lake Tamblingan .
In addition to the staff helping you getting the perfect shot, they also have a place where you can rent dresses to wear for the photos.
Our Top Trending Bali Tours
How to get to Wanagari Hidden Hills:
Wanagiri Hidden Hills is right on the main road but finding it can still get a little tricky if you don't pay close attention to the road.
The best way to get here is to rent a scooter and the drive takes around 2 hours from the main tourist areas such as Canggu.
Don't feel confident riding a scooter? Another great option for getting around Bali is to hire a private driver or book a tour guide.
Best time to visit Wanagiri Hidden Hills:
The earlier you go the better. This way you will avoid the crowds and be able to take a good shot without getting photobombed ;)
Tips:
Bring a tripod
Remember the morning light is always best for photos
Details
Address:
Jalan Raya Munduk – Wanagiri, Sukasada Distric, Buleleng, Bali, Indonesia.