 Wat Tham Pha Plong
Famous Buddhist Temple In Chiang Mai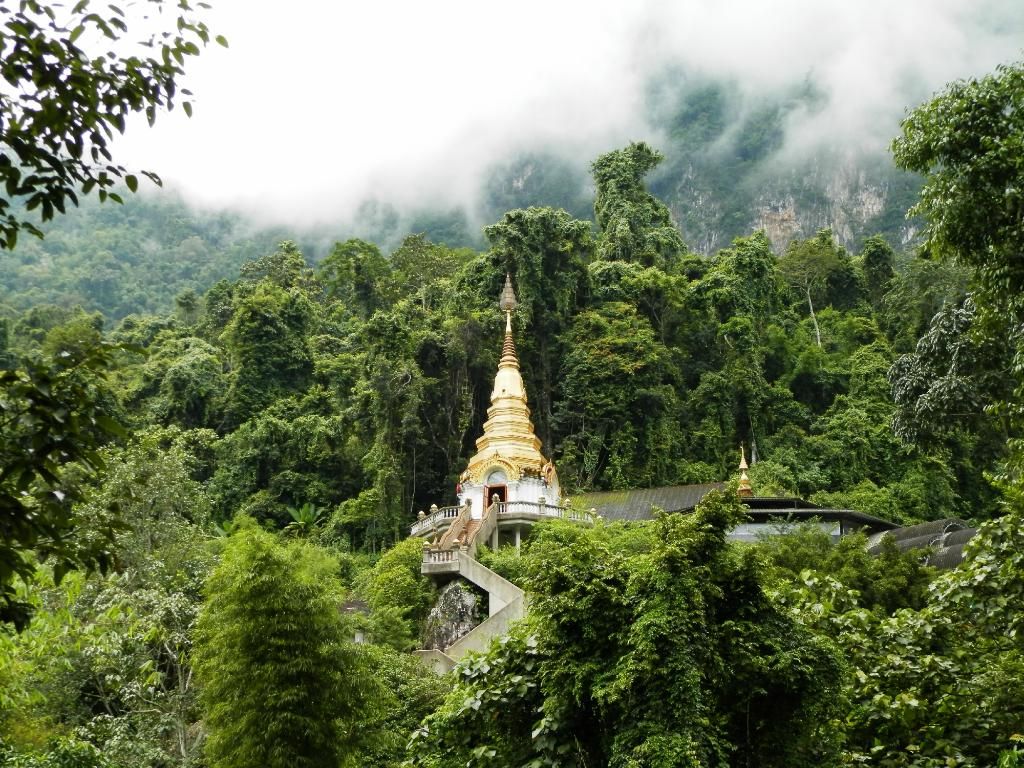 Wat Tham Pha Plong
Famous Buddhist Temple In Chiang Mai
Attractions Details
| | |
| --- | --- |
| 📌 Address | 139 หมู่ 5 Tambon Chiang Dao, Amphoe Chiang Dao, Chang Wat Chiang Mai 50170, Thailand |
| ⏰ Opening Hours | 8:00 AM - 6:00 PM |
| 💸 Entrance Fee | Free |
Find it on google maps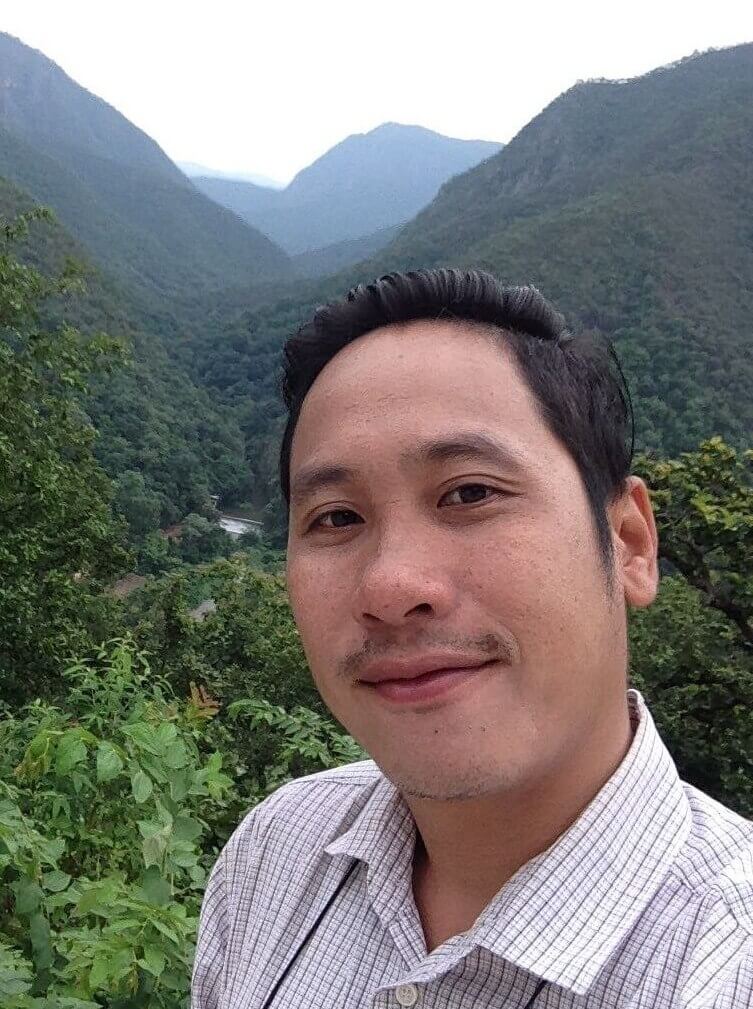 Nong
Local tour guide
As a local tour guide for Wat Tham Pha Plong in Chiang Mai, my insider tip is to bring a flashlight or headlamp when visiting the temple, as the climb up the stairs to the cave can be quite dark and steep. Additionally, don't forget to explore the peaceful meditation cave at the top, where you can soak in the tranquil atmosphere and enjoy stunning panoramic views of the surrounding countryside.
What is Wat Tham Pha Plong?
Wat Tham Pha Plong is a sacred Buddhist temple located in Chiang Mai, Thailand. Situated on top of Doi Pha Plong, a mountain approximately 1,200 meters above sea level, the temple offers breathtaking views of the surrounding lush forests and valleys. It is a peaceful and serene retreat that attracts both locals and tourists seeking spiritual solace and natural beauty.
History of Wat Tham Pha Plong
The history of Wat Tham Pha Plong dates back many centuries. It is believed that the temple was established by a revered monk who sought seclusion and tranquility in this mountainous region. Over time, the temple has undergone renovations and additions, but it has maintained its spiritual essence and significance. Today, it stands as a testament to the rich Buddhist heritage and devotion in Thailand.
When planning your tours in Chiang Mai don't forget to visit Wat Tham Pha Plong.
Visit Wat Tham Pha Plong on Our:
All-Inclusive
Why is Wat Tham Pha Plong Important?
Wat Tham Pha Plong holds great importance for both Buddhists and the local community. It serves as a place of worship, meditation, and self-reflection. The temple is renowned for its serene atmosphere and the sense of inner peace it imparts to visitors. It also offers a unique opportunity for individuals to connect with nature and experience the beauty of the Thai landscape. Additionally, the temple plays a vital role in preserving and promoting the teachings of Buddhism in the region.
Things to Do & See at Wat Tham Pha Plong
Explore the Cave: Wat Tham Pha Plong is known for its stunning cave, which houses several intricate Buddha statues and religious artifacts. Visitors can enter the cave and marvel at the beautiful carvings and decorations.


Climb the Staircase: To reach the temple, visitors must climb a steep and challenging staircase carved into the mountainside. This ascent offers a sense of accomplishment and provides picturesque views of the surroundings.


Admire the Pagoda: At the top of the staircase, a magnificent golden pagoda awaits. This pagoda is a symbol of enlightenment and serves as a focal point for prayer and contemplation.


Enjoy the Scenic Views: From the temple grounds, visitors can enjoy panoramic views of the verdant forests, rolling hills, and distant mountains. The breathtaking scenery provides a serene backdrop for meditation and reflection.


Participate in Meditation: Wat Tham Pha Plong offers meditation retreats and workshops for those seeking a deeper spiritual experience. These sessions provide guidance and teachings on Buddhist meditation practices.
Visiting Wat Tham Pha Plong offers a unique opportunity to immerse oneself in the tranquility of nature and the teachings of Buddhism. It is a place that nurtures the soul and allows visitors to find inner peace amidst the beauty of Chiang Mai's mountains.
Our Top Trending Chiang Mai Tours:
All-Inclusive

Chiang Mai Ethical Elephant Sanctuary & Temple Experience

All-Inclusive

Doi Inthanon & Pha Dok Siew Waterfall Tour

All-Inclusive

Mystical Chiang Rai and White Temple Day Tour
Whether one seeks spiritual enlightenment or simply a moment of respite from the hectic world, Wat Tham Pha Plong is a destination that leaves a lasting impression.
Attractions Details
| | |
| --- | --- |
| 📌 Address | 139 หมู่ 5 Tambon Chiang Dao, Amphoe Chiang Dao, Chang Wat Chiang Mai 50170, Thailand |
| ⏰ Opening Hours | 8:00 AM - 6:00 PM |
| 💸 Entrance Fee | Free |
Find it on google maps
Frequently asked questions
What is Wat Tham Pha Plong?

Wat Tham Pha Plong is a Buddhist temple located in Chiang Mai, Thailand.
How do I get to Wat Tham Pha Plong?

To reach Wat Tham Pha Plong, you can take a taxi or tuk-tuk from Chiang Mai city center. It is located about 24 kilometers northwest of the city.
What is the significance of Wat Tham Pha Plong?

Wat Tham Pha Plong is renowned for its meditation retreats and stunning mountain views. It is a peaceful and serene place for spiritual practices and contemplation.
Are there any requirements or restrictions for visiting Wat Tham Pha Plong?

Visitors are expected to dress modestly and respectfully. It is advisable to cover your shoulders and knees. Additionally, silence and appropriate behavior are appreciated within the temple premises.
What are the opening hours of Wat Tham Pha Plong?

Wat Tham Pha Plong is generally open to visitors from early morning until late afternoon. It is recommended to visit during daylight hours for the best experience.