Bali Tour Packages - Top 7 Tours for your Bali Vacation
Bali Tour Packages - Top 7 Tours for your Bali Vacation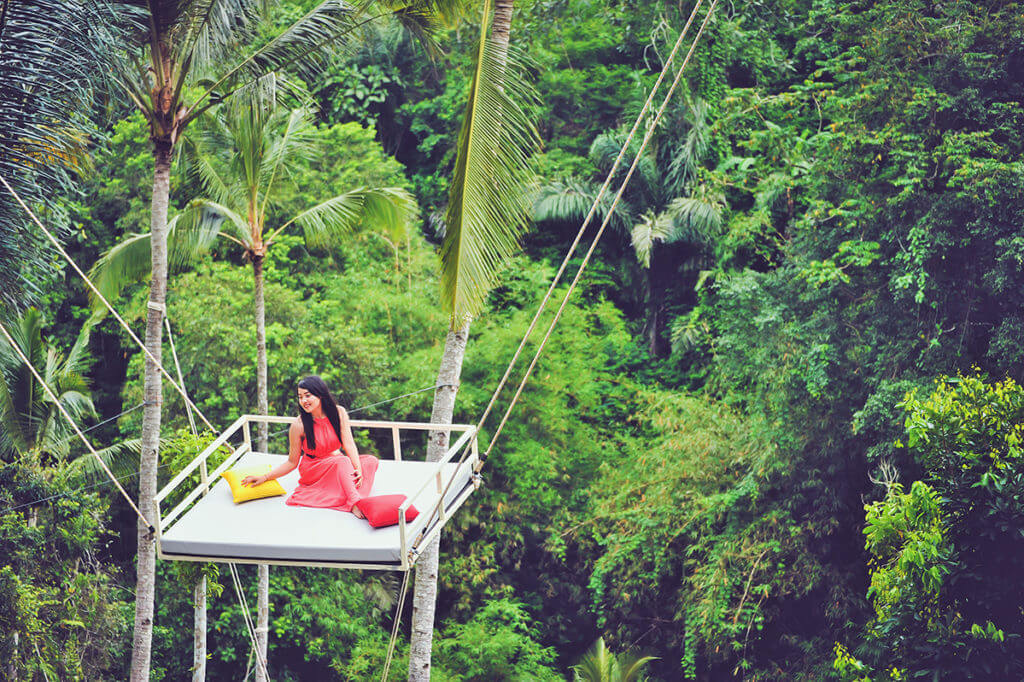 It's Bali time! Got your Bali itinerary all planned out? There's so much to do while on vacation here it can be tough to craft the perfect schedule. Don't worry. We've got you covered!
Whether you're interested in spending the day at a spa, splashing around with elephants, or touring the monkey forest.
There is something to do for everyone in Bali, and here you will find our top 7 tours to take during your vacation in Bali.
Bali Instagram Tour: The Most Famous Spots
Everyone knows Bali is the most trending spot on Instagram! Can you blame them? With stunning temples, lush rice terraces, and miles of natural beauty - it's effortless to snap the perfect IG picture!
Although to really take your Instagram to the next level, travelers need to get insider tips on how to find the few famous spots hidden around the island. Our team of curators has carefully put together the perfect day trip! With an early morning pickup, the tour will visit the Gates of Heaven, Tirta Gangga, Tukad Cepung Waterfall, Tegalalang rice terraces, a local coffee plantation, and the famous Bali swing!
With a private air-conditioned pickup, English speaking guide, and all-inclusive meals, this tour allows you to have all your focus on the important thing – getting that shot!
Tour Name: Bali Instagram Tour: The Most Famous Spots
Type: Full-Day Tour, Sightseeing, Family Friendly
BOOK THIS TOUR!
Nusa Penida Instagram Tour: The Most Famous Spots
Bali's neighboring island Nusa Penida is thriving on everyone's Instagram feed! If you visit Bali, it's completely worth spending at least a day touring Nusa Penida and all its stunning beaches!
With a comfortable hotel pick up from Bali, our Nusa Penida Instagram Tour handles all components of your day – transportation, boat fees, meals, and entrance fees. It's a comfortable safe journey around Nusa Penida and back!
While at Nusa Penida, your tour guide will cover all the famous photo spots such as Kelingking Beach, Diamond Beach, Atuh Beach, Rumah Pohon Tree House, and Thousand Island Viewpoint! Our favorite is Kelingking Beach – it's the most unreal experience seeing the T-Rex Beach in person!
Tour Name: Nusa Penida Instagram Tour: The Most Famous Spots
Type: Island Tour, Day Tour, Sightseeing
BOOK THIS TOUR!
Best of Ubud Tour
Escape the Seminyak cafes and head for the jungle on our Best of Ubud Tour! Connect with Bali's true beauty found beneath the palm trees of Ubud! Ladies, don't forget your famous Bali dresses as you'll be visiting the most stunning locations in all of North Bali!
The day begins with your first stop at Jatiluwih Rice Terraces where you interact with local farmers tending their crops. From there you'll carry along to Ulun Danu Beraton Temple, Handara Gate (our favorite), Wanagiri Hidden Temple (Twin Lake View), and Nungnung Waterfall.
We personally love this this tour at it includes Handara Gate – where our guides say you are almost always guaranteed to get your favorite picture of your entire trip.
Tour Name: Best of Ubud Tour
Type: Day Tour, Culture, Sightseeing, Family Friendly
BOOK THIS TOUR!
VIP Spa Experience & Tanah Lot Temple Tour
With so many tour options to choose from, you'll notice your vacay plans are quickly filling up. Spending at least one day in different regions of Bali can get hectic. Along with exploring, this is meant to be your time to escape, refresh, and rejuvenate.
Take a day out of your busy schedule and book a glorious spa package for you and your bestie – whether that be your best friend, partner, daughter! Enjoy this time with them and allow our favorite spa to treat you like royalty. Prana Spa is a famous Bali spa iconic for their luxurious treatments, attentive staff members, and beyond beautifully designed spa rooms.
Our guests never want to leave! At the end of your treatment, our guide will be waiting to treat you to a delicious lunch and relaxing visit to Tanah Lot Temple. As always, our tours are all-inclusive so you'll spend the entire day not worrying about any entry fees or hagglers.
Tour Name: VIP Spa Experience & Tanah Lot Temple Tour
Type: Relaxing, Culture, Sightseeing
BOOK THIS TOUR!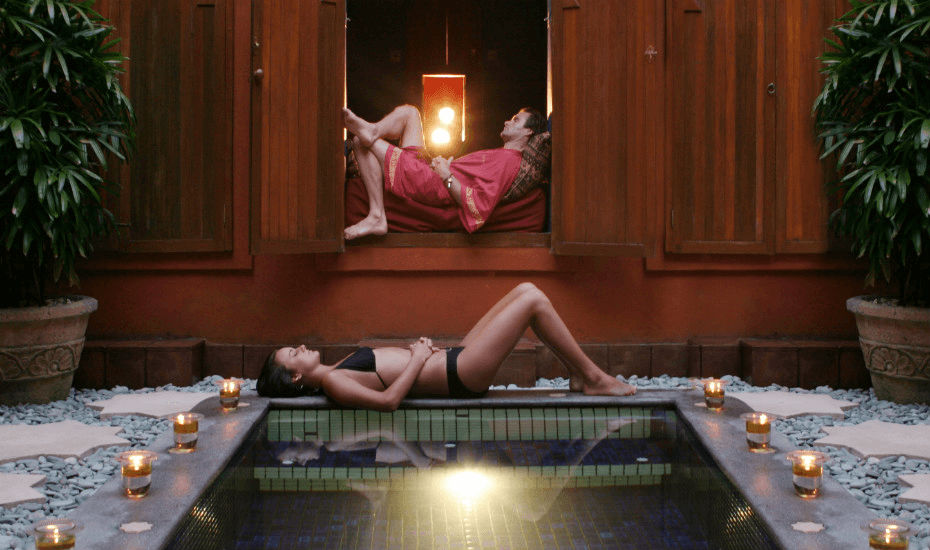 Nusa Penida Snorkeling Adventure
As one of the most popular tours in all of the tours around the Nusa Islands, take up the chance to go snorkeling up close and personal with mantra rays in the crystal clear waters of Nusa Penida.
This is a great alternative to our Nusa Penida Famous Instagram tour for guests looking to be active and interact with a very exotic bio system! Our guests have frequently told us that while snorkeling, they've also seen an array of fish, turtles, and sometimes even dolphins! Nusa Penida is full of surprises and you never know what you'll come across.
Once you arrive at the island, our guide will take you to the 4 most popular snorkeling areas such as Manta, GT, Gamat, & Wall Bay.
In addition to that, you'll also be able to visit 2 famous beaches – Kelingking and Broken Beach! You've seen hundreds of photos of these glorious hidden getaways online, it's finally time to check them out in person!
Tour Name: Nusa Penida Snorkeling Adventure
Type: Day Tour, Adventure, Water Sports
BOOK THIS TOUR!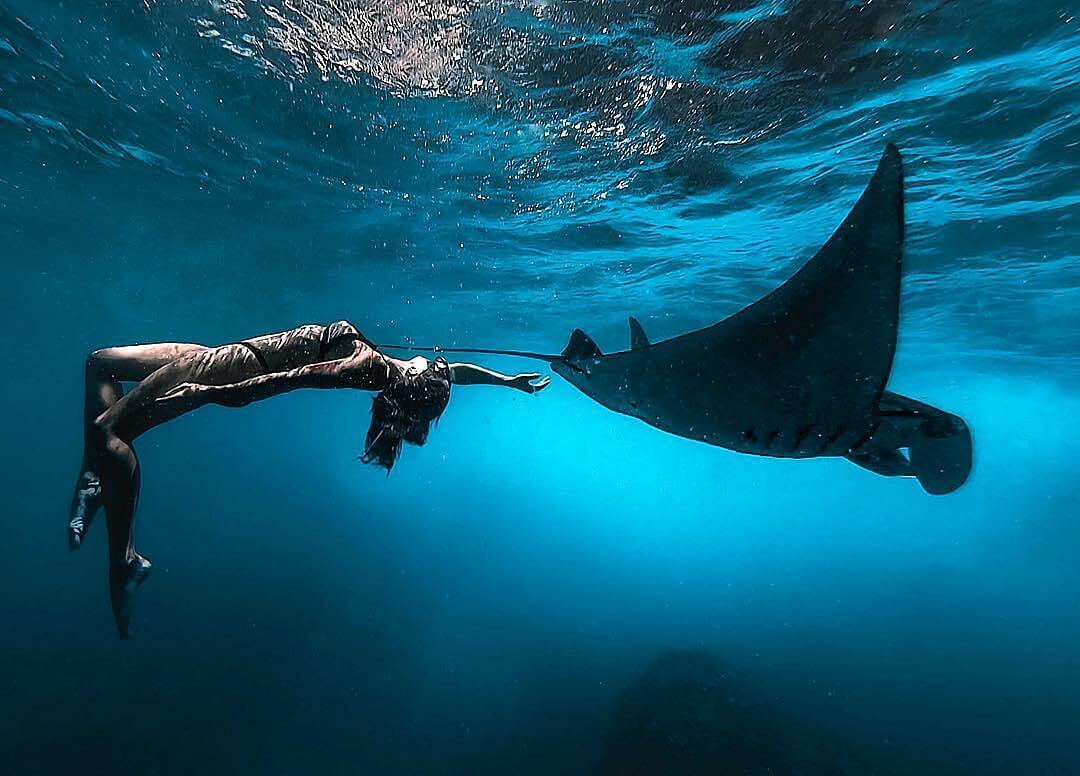 Ultimate Monkey Forest Tour
Oh boy! Monkey Forest – you never know what to expect here! Monkey Forest, home to our favorite mammal, is a destination loved by children, especially cheeky ones looking for the ultimate playground! This is a completely different experience than your typical zoo visit!
Imagine going to a zoo with no cages – the Monkey Forest is exactly that! Along with our visit to the Monkey Forest, we'll escort our guests to Tirta Empul Temple, Kanto Lampo Waterfall, and Tanah Lot Temple! Join in on all the fun and book this trip - your children will be talking about it for years!
Tour Name: Ultimate Monkey Forest Tour
Type: Animals, Sightseeing, Family Friendly
BOOK THIS TOUR!

Elephant Bath & Breakfast Day Tour
As much as we love the wild ones living within monkey forest, it may be the elephant rescues that truly have our hearts. Forever Vacation takes animal cruelty extremely serious and our number one priority is putting the welfare of these elephants first.
That's why we've found an elephant park that is nurturing, caring, and prioritizing the standard of living for these animals before anything else. We also believe that it's really important for humans to have these interactions with animals for us to better understand them.
On this Bath & Breakfast Tour, you'll get the chance to wash, bathe and play with these beautiful animals while at the same time connecting with nature. This is an activity the entire family enjoys partaking in. After bathing, you'll be provided with a delicious breakfast buffet while watching the elephants bask in the sun to dry off.
To finish the tour off, guests will get to visit Ubud Art Market and Campuhan Ridge Walk.
Tour Name: Elephant Bath & Breakfast Day Tour
Type: Animals, Sightseeing, Shopping
BOOK THIS TOUR!

Get your VACATION on!
Expertly curated emails packed full of vacation inspiration, travel tips and more!