Top 6 Bali Spa Experiences
Top 6 Bali Spa Experiences

People drawn to visit Bali are usually looking for something - often, they are looking to find some rest and relaxation away from the constant hustle and bustle of the western world. An epicenter for all things spiritual, the island of the Gods is the perfect place to find the relaxing experience you've been looking for.
With so many tourists flocking to Bali to get their share of the traditional Balinese massages and healing techniques on offer, more and more spas are popping up all over the island, and the treatments are becoming ever-more luxurious and over the top.
From gold-dust facials to flotation therapies (this involves floating in a tank of saltwater), the list is endless! Whether you're looking for a romantic honeymoon experience or are on a solo self-love mission, there's something for everyone. Here are my top 6 spa experiences you'll enjoy!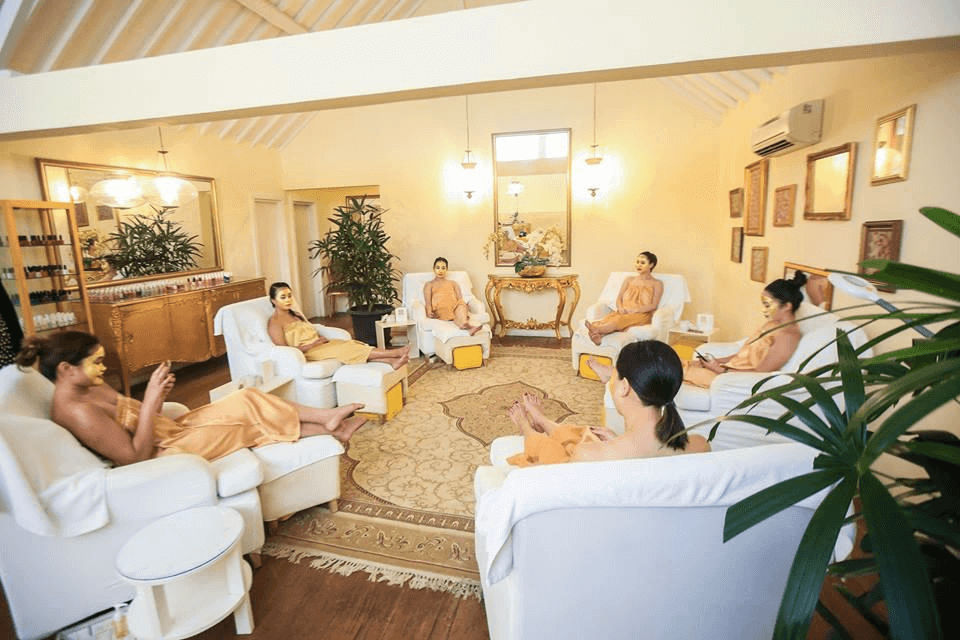 This bright and shiny spa will transport you to a state of calm relaxation the moment you walk in. Simply relax in one of the oversized armchairs and let the friendly hosts take care of everything. Choose your treatments from the extensive spa menu and feel all your worries disappear.
Unsurprisingly, the most popular treatment here is the iconic 24K GOLD Facial. It starts with a deep cleansing, followed by applying thin sheets of natural gold leaf which is then massaged into the skin to tighten and smooth out any imperfections. Other treatments include massages, scrubs, hair treatments, and waxing.
You can also buy the spa's exclusive natural, high-quality cosmetics range. Book now to avoid disappointment and enjoy the royal treatment you deserve.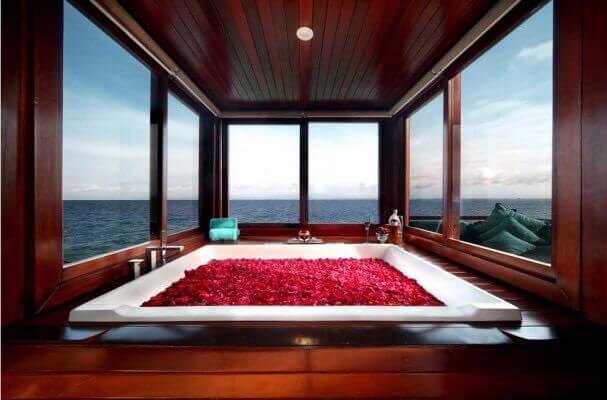 Set on a cliff top overlooking the beautiful south coast, AYANA is Bali's largest spa. It has a pool equipped with over 60 jet streams built to massage specific muscles in the body and target cellulite - the perfect way to get over jet lag.
But that's not all; Spa On The Rocks is made up of a set of individual treatment rooms that cleverly hang out over the rocks providing a 360-degree view of the ocean below - so you can enjoy your pick of luxurious treatments with a perfect backdrop.
Try a massage using silk and pearl fragments or a facial using diamond dust to get the ultimate glow!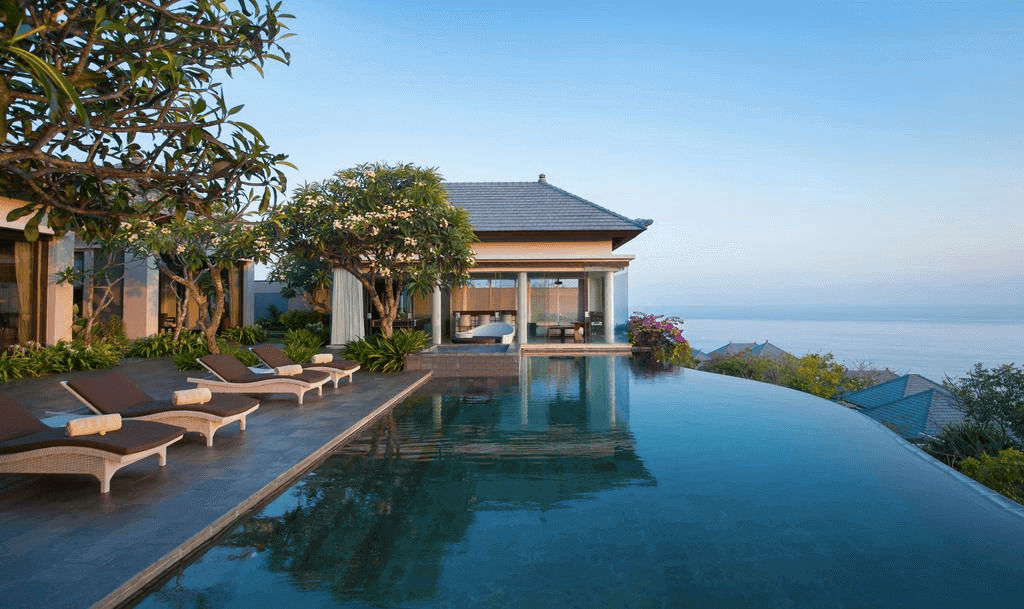 Head to Banyan Tree for the day to enjoy a luxurious tropical getaway. You'll feel as if you're in the middle of a rainforest sanctuary - a rain mist shower tops off the purifying body scrub, leaving you feeling cleansed and refreshed.
Or try the Royal Banyan Treatment, which includes a full-body massage and therapeutic hair wash ending with a rejuvenating jade face massage. You'll practically float out of here at the end of the day!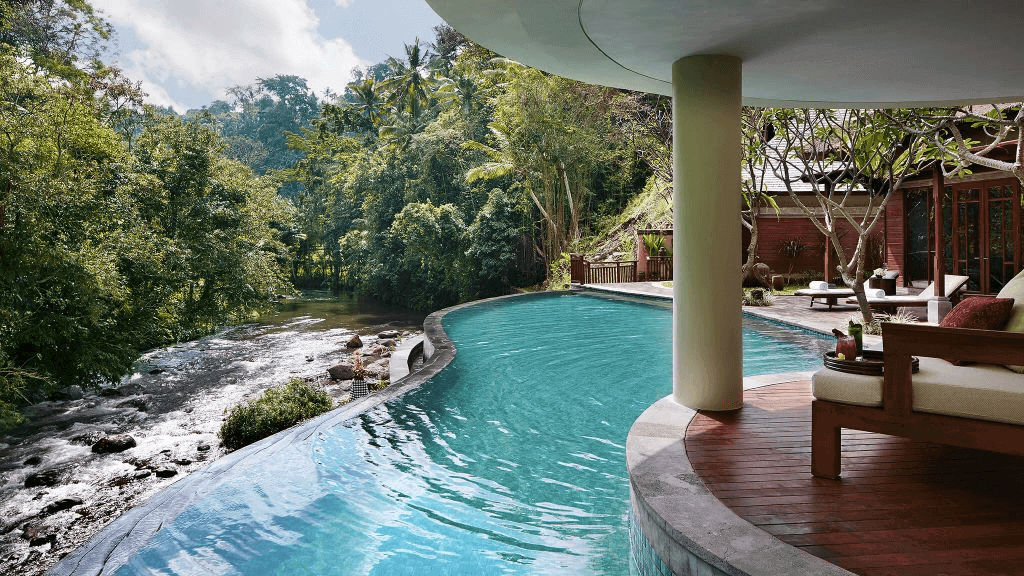 Tucked away in the middle of the Balinese jungle, Mandapa offers one of the most extensive spa menus in Bali.
Host to one of the most indulgent couples treatments - involving a foot ritual, cactus brush skin exfoliation, Javanese massage techniques, and a reviving rose-quartz scalp massage - this is the perfect place for all the honeymooners out there!
You can also book a consultation with one of the resident naturopaths, healers or even astrologers if that's your kind of thing!
Our Best Selling Tour
All-Inclusive

Balinese Cooking Class & Tanah Lot Temple Visit

Calling all cooking enthusiasts, the Balinese Cooking Class & Tanah Lot Temple Visit is for you. Spend your day with a local chef being taught how to make some traditional meals. This Bali tour is a great way to learn about the Balinese culture whilst also learning to cook (and taste!) some traditional food. You'll even visit a local market to pick your ingredients! End the day with a trip to the famous Tanah Lot Temple.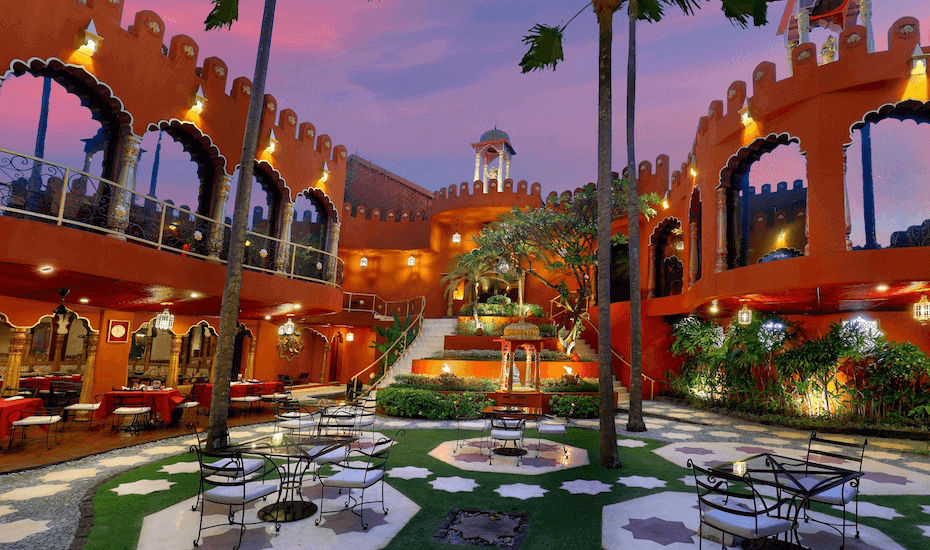 Known as one of the BEST spas in Bali, the award-winning Prana features Moroccan-inspired pools, new Ayurvedic treatments, party packages, stunning interiors and the best therapists in town.
Choose from a vast array of internationally recognized treatments, get robed up and roam around this Middle Eastern Paradise for ultimate relaxation.
Let us take care of everything, and book your VIP Ultimate Spa Experience & Tanah Lot Temple Visit with us now!
6. U-Spa - Uluwatu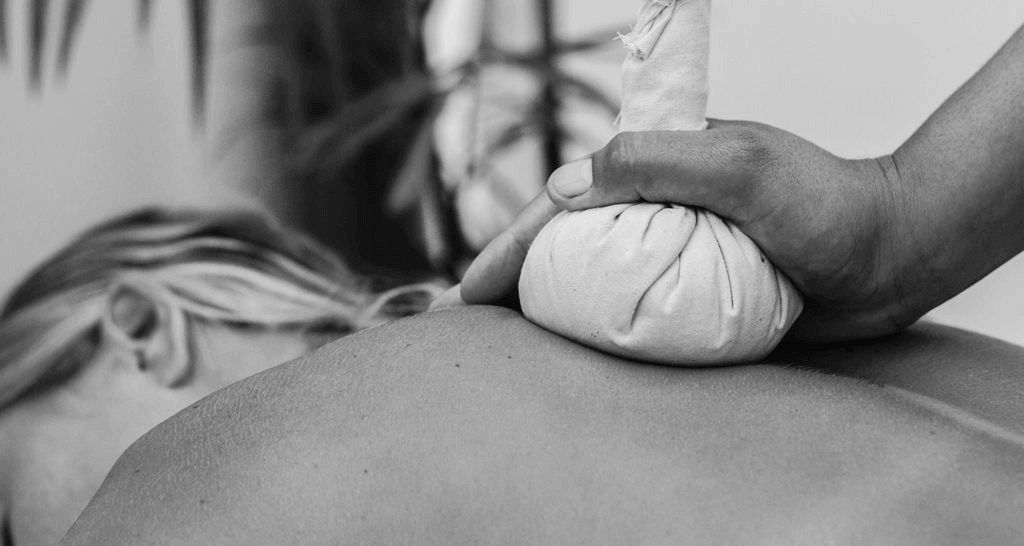 Last but definitely not least is my ever-faithful U-Spa. This is the place to go if you're looking to get the most out of your money. This simple yet chic spa offers a fantastic array of treatments at even more amazing prices.
Bag yourself an hour-long deep tissue bamboo massage for only 120,000 IDR (that's the equivalent of 8.41 USD!), and a lower price doesn't mean lower quality in this place. You could indulge in a facial or a manicure while there- why not? Open late until 9pm; these guys are my go-to if I'm ever feeling in need of a pamper!
Get your VACATION on!
Expertly curated emails packed full of vacation inspiration, travel tips and more!