Best Beaches in Vietnam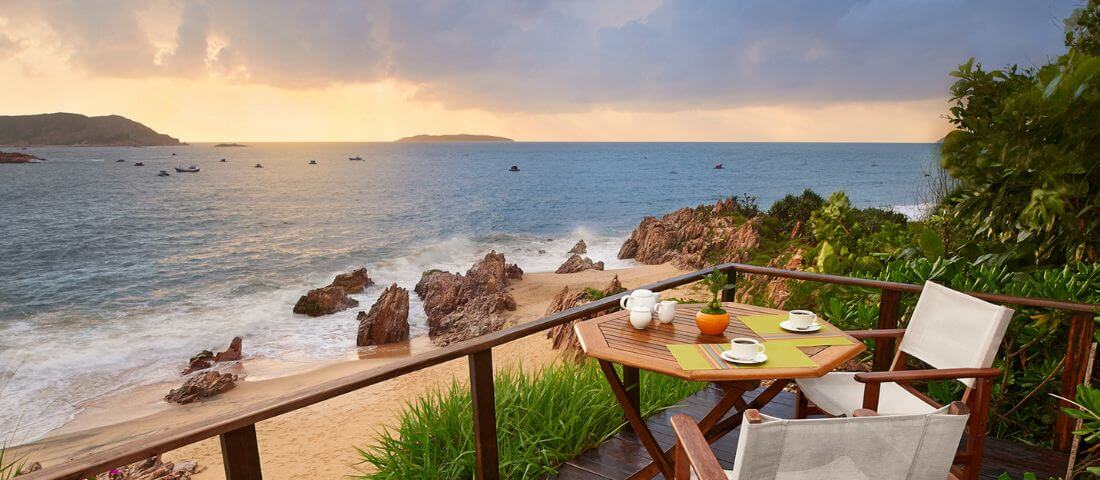 When you think of a vacation in Vietnam, the beach might not be the first thing that springs to mind. So, you might be surprised to find that Vietnam has a TON of incredible beaches just waiting for you get your bathing suit on, slap on the sunscreen and relax with a cocktail in hand. Sounds amazing, right?
If you're thinking about booking your next beach vacation, a trip to Vietnam could be exactly what you're looking for. With so much to offer, Vietnam is rapidly gaining popularity with tourists and has become a key stop for those looking to explore South East Asia. Like many other South East Asian countries part of its allure is how much bang for your buck you get there, compared to many Western countries.
And there is so much to see and do here, you could easily spend a long time exploring Vietnam's culture, food and landscapes. But if you're on a vacation time limit, private tours in Vietnam are a great way to see it all! Private tours with ForeverVacation mean you get picked up from your hotel front door by your very own personal (and local) tour guide - so no time is wasted! Be driven in luxury from one exciting attraction to the other.
Explore the hidden gems of Ho Chi Minh City, see the most famous spots in Da Nang, wander the markets in Hoi An, eat your way through Saigon (the other name for Ho Chi Minh City, a little confusing we know!) with our Ho Chi Minh City food tour and take in the incredible views of Ha Long Bay. You really can do it all in one trip with our tours in Vietnam!
But let's not forget what today's blog post is all about – the best beaches you can visit in Vietnam. Here's everything you need to know about our favorite beaches in this incredible country, so you can start planning which ones you're going to stop at on your Vietnam vacation!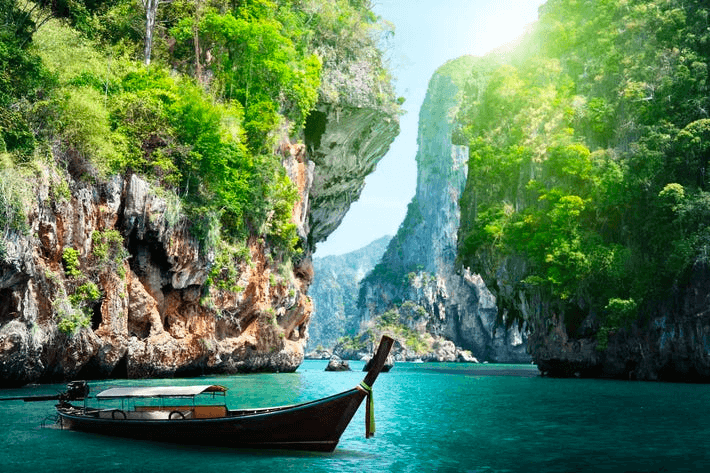 My Khe Beach
Not far from the bustling hub of Da Nang, My Khe Beach is popular with both locals and tourists alike – and it's easy to see why! In the early mornings and evenings join the city folk practicing tai chi then make friends with the tourists for peak sun tanning.
You can even watch the local fishermen casting their nets from their coracle boats. My Khe Beach is a great stop for those wanting to experience some real Vietnamese culture without going too far off the beaten track.
Location: Eastern Da Nang
Where to stay: Paris Deli Da Nang Beach Hotel is set on My Khe Beach and only a ten minute drive from Da Nang airport.
Where to eat: Sky View Restaurant offers amazing food and the best view of My Khe Beach from 20 floors up!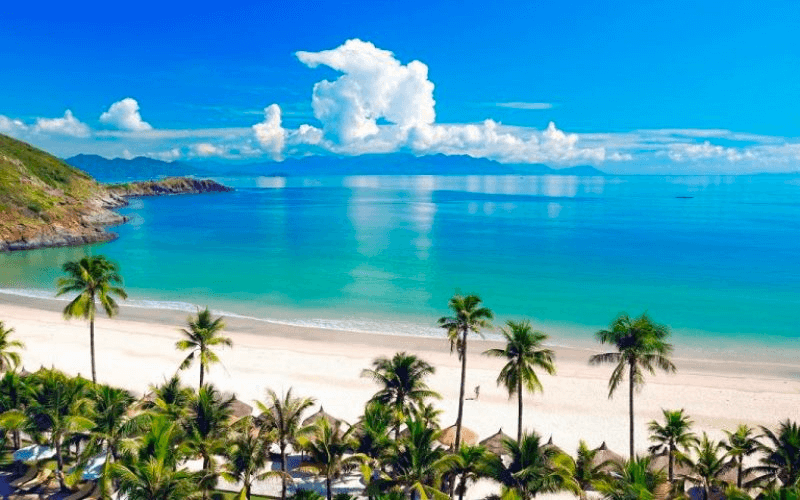 Lang Co Beach
Located in central Vietnam and surrounded by gorgeous towering palm trees, you'll think you're in a postcard when you visit Lang Co Beach. If you're keen on eco travel then you'll love it here, as the beach has been kept relatively unspoiled.
You won't find water sports or loud entertainment, but you will find turquoise waves, soft sand and a view to die for! For a serene beach experience, you just have to make this a stop on your Vietnam tour.
Location: About 25km from da Nang in the Phu Loc District, right at the foot of the famous Hai Van Pass.
Where to stay: There are plenty of beautiful resorts to choose from on Lang Co Beach but the Banyan Tree Lang Co offers incredible luxury.
Where to eat: Saffron is actually in the Banyan Tree resort and offers the finest dining experience in Lang Co!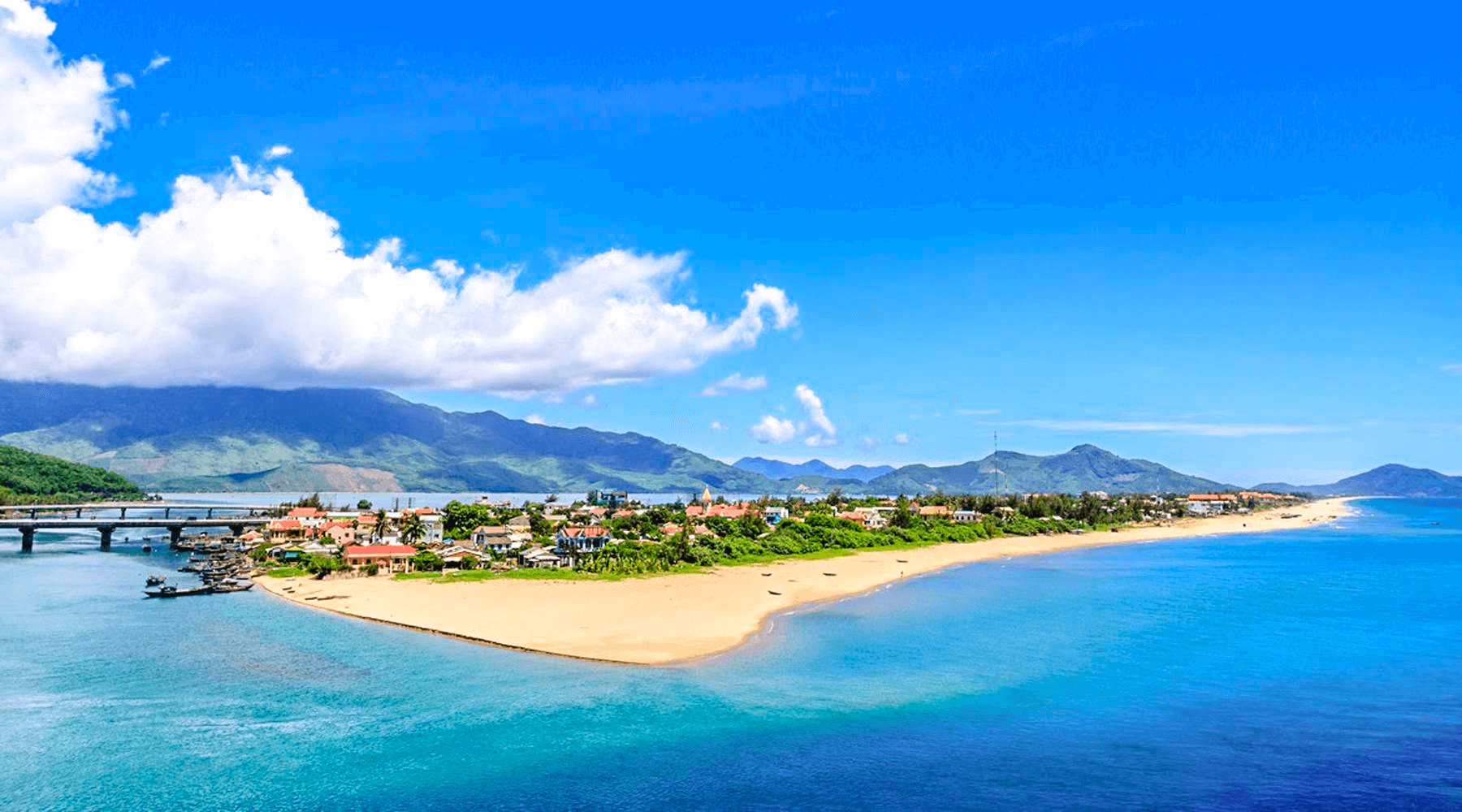 Mui Ne Beach
Mui Ne Beach is definitely one of Vietnam's most well known beaches and it doesn't disappoint! Head here if you like to party at night and snooze on sunbeds all day.
It's one of the busier beaches but totally worth a visit - especially if you're into kite surfing or fancy giving it a go as there are some really great kite surfing schools on the beach! You can kite surf here pretty much all year round but if you want to guarantee some amazing surf then visit between October and April.
Location: The southern end of Vietnam's eastern coastline, in the Binh Dinh Province.
Where to stay:W Bamboo Village Beach Resort & Spa for a uniwye tropical getaway!
Where to eat: Sandals Restaurant is the perfect spot for a posh sundowner.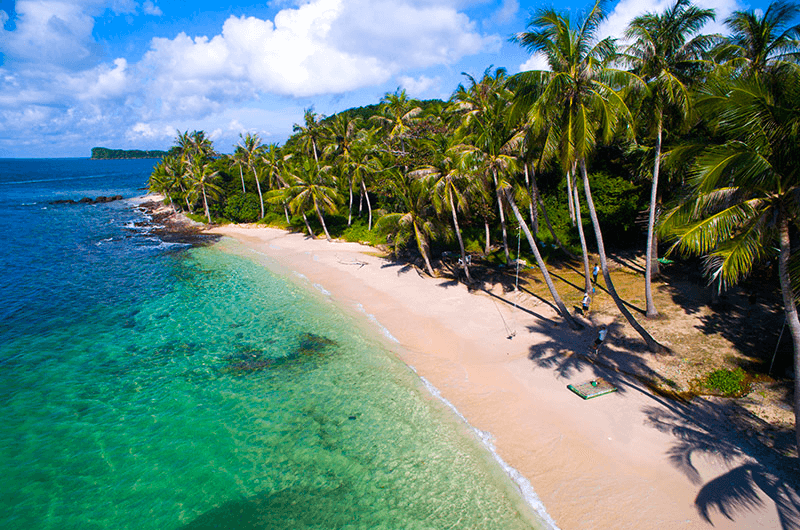 An Bang Beach
Only 3km from Hoi An, An Bang Beach is fast becoming one of Vietnam's most popular beaches. With a huge stretch of soft, fine sand and an enormous horizon to enjoy, what's not to like?
An Bang makes a perfect starting point for a private day trip to explore the wonders of Hoi An and there are plenty of beautiful resorts to stay in nearby so you can make the most of it!
Location: North of Hoi An
Where to stay: An Bang Coco Villa is less than 200 meters from the beach, what more could you want?
Where to eat: Deck House is great for up-market Vietnamese cuisine.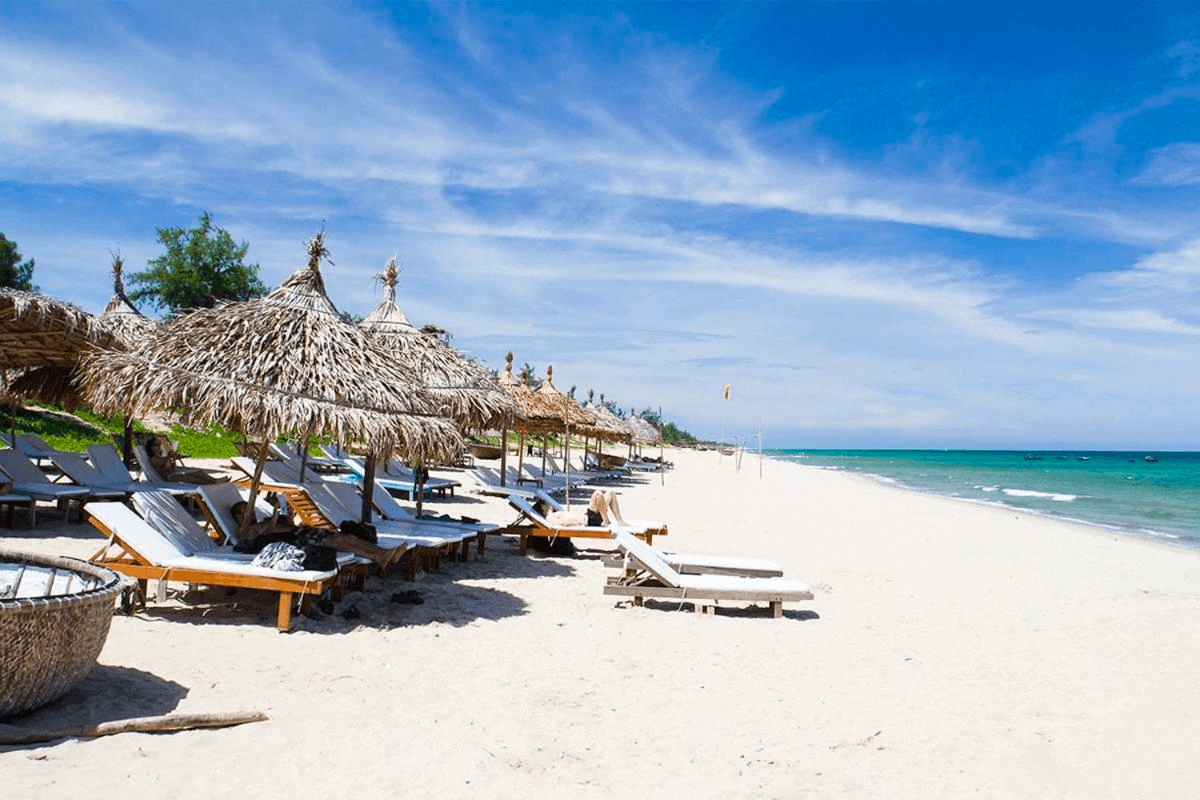 Our Best Selling Tour
All-Inclusive

A Taste Of Hanoi: The Ultimate Street Food Experience

There's no better way to truly experience Hanoi than by tasting its world renowned local cuisine! And that's exactly what you will do when taking this tour! So if you love discovering new exotic flavors and learn more about the most vibrant (street) food scene in Vietnam & its signature
Quy Nhon Beach
If it's a tranquil empty beach you're after, then Quy Nhon Beach - stretching from the port in the north to the mountains in the south of Binh Dinh - is definitely the place for you. For ultimate relaxation Quy Nhon is the perfect stop on your Vietnam trip as it's still relatively untouched.
The beach is well looked after, so happily you won't find any nasty beach litter! While you're here, why not visit some of the town's landmarks such as the gigantic statue of Tran Hung Dao. You could even stop for a few days and make it a romantic getaway!
And don't forget to check out the best tour in Quy Nhon, our very own Quy Nhon Instagram Tour. We will take you to the top highlights in Quy Nhon as well as the beautiful beaches.
Location: Roughly halfway between Hoi An and Nha Trang.
Where to stay: Anya Premier Hotel, Quy Nhon is a luxurious haven only 100 meters from the beach.
Where to eat: Check out The Cocktail House for mixology and a great kitchen menu!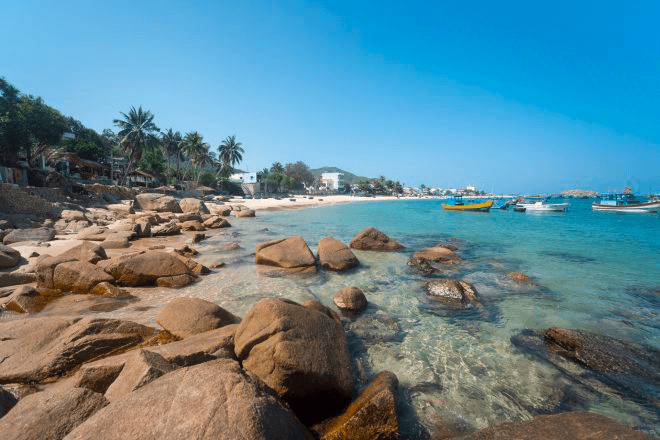 Nha Trang Beach
If it's beaches you're after, Nha Trang has an amazing 6 kilometers of golden sandy beach making it a must-stop for beach lovers visiting Vietnam. Nha Trang is also a great place to get your fill of water sports.
Jump on a jetski or a speed boat if you're feeling brave but if speedy water sports aren't your style, don't worry as there are sections of the beach and water roped off and designated for safe swimming so you won't be bothered!
Location: The southern coast of Vietnam.
Where to stay: You can't go wrong with the Intercontinental Nha Trang Hotel.
Where to eat: LIVINCollective is the funkiest new restaurant in town!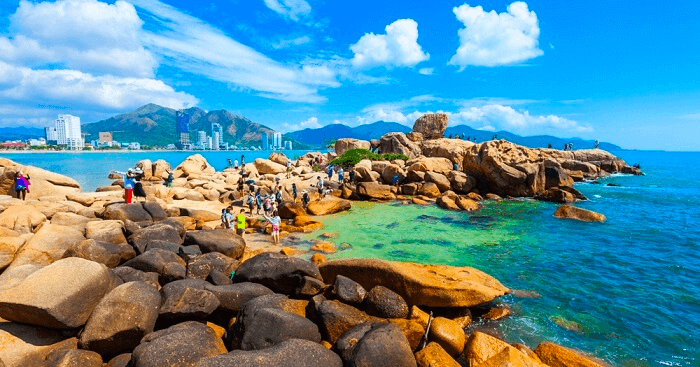 Ho Coc Beach
Just a two and a half hour drive from bustling Ho Chi Minh City, Ho Coc Beach might be a welcome break after a jam-packed private tour of the incredible city. Golden sands and clear waters await you here.
And the best part? The beach stretches for a MASSIVE 10 kilometers. Being so close to HCMC means it's often busy with tourists but with so much space to spread out, you'll feel like you've got your very own private beach, particularly on week days!
Location: Southeast of HCMC.
Where to stay: Seava Ho Tram Beach Resort is one of the only resorts located so close to this incredible beach and it will not disappoint!
Where to eat: Breeza Beach Club offers an amazing array of cuisines to suit your fancy.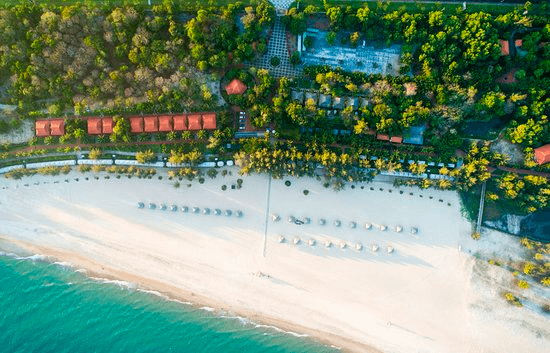 Cat Ba
If you're planning a vacation to Vietnam then visiting the Unesco-listed region of Ha Long Bay is a MUST. Cat Ba is the largest island in Ha Long Bay and the beach here doesn't disappoint.
Think rugged rock and mysterious jungle meets picture-perfect sandy beach, and don't forget the crystal clear ocean that is perfect for swimming – you might even spot some awesome sealife! This is up there with Vietnam's best beaches for sure.
Location: The southeastern edge of Ha Long Bay.
Where to stay: Hotel Perle d'Orient offers the most luxurious stay on the island.
Where to eat: Quang An Floating Restaurant boasts fresh seafood in a truly unique environment.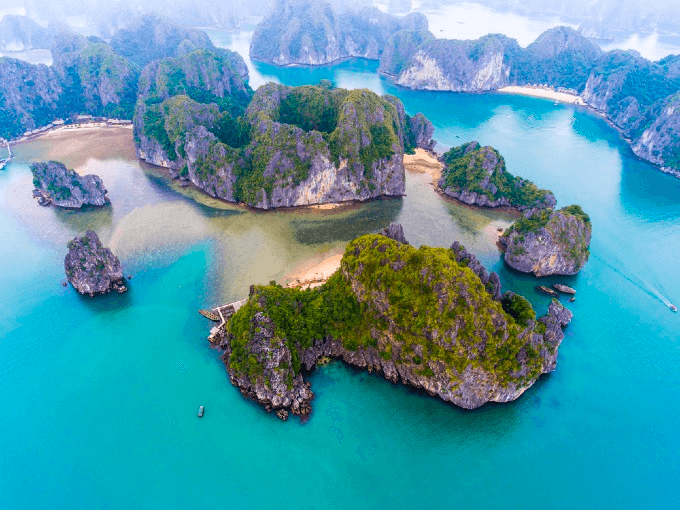 Here you have plenty of options to choose from when it comes to visiting the best beaches in Vietnam, we hope you love them as much as we do. And remember, for all your Vietnam private tour needs, we're only a message away!
Get your VACATION on!
Expertly curated emails packed full of vacation inspiration, travel tips and more!