 Top 5 Coffee Spots In The Bukit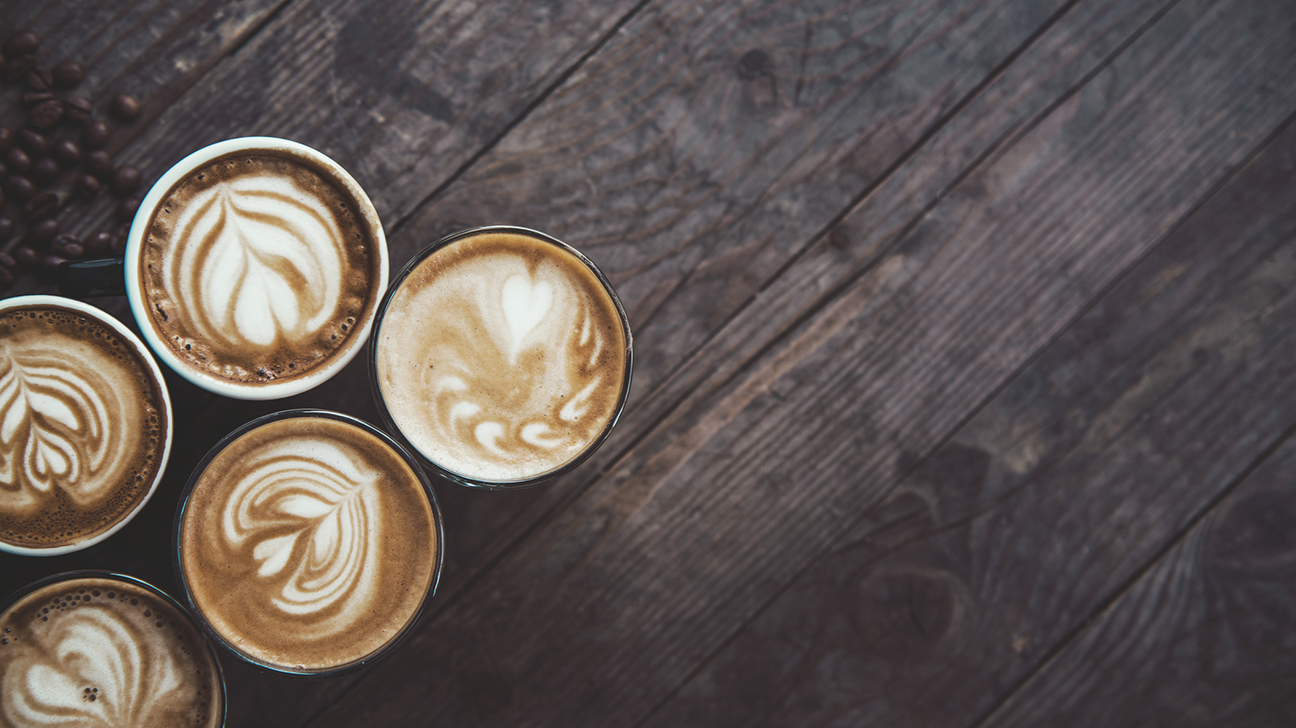 Destinations
Destinations
Blog detail
When planning your trip to Bali, you may not have even considered visiting 'The Bukit', you may not have even heard of it. Tucked away at the most southern point of Bali, this little tropical paradise has quickly become my favorite place on the island and I'm so happy to call it home (for now!).
So where actually is the Bukit and what's so great about it? The Bukit area is actually quite large and includes some of the best surf spots in Bali (Dreamland, Balangan, Bingin and Uluwatu beaches) - hence it attracts surfers from all over the world and is known for its chilled-out beachy vibe.
One of the best things about the Bukit is the amazing coffee spots it has to offer – I'm here to reveal all about my favorite hidden hang-outs. Perfect if you fancy something a little less crowded than the likes of Canggu or Seminyak!
Over the next few years the Bukit is bound to blow up as more and more tourists find out about this incredible place – I suggest you get in early and experience it now before everybody gets in on the secret!
1. BGS Bali – Dreamland
This cool little hang-out can be found tucked away on Uluwatu Street, close to Dreamland beach. Small but chic, this place has the best coffee in town (in my humble opinion!).
Come here for a pre-surf caffeine hit or a relaxing breakfast – they also have delicious smoothie bowls and sweet treats on offer, not just great coffee!
Despite being close to a main road, this place has a really relaxing vibe and the guys that work here are always up for a chat and will always go the extra mile to help you out in any way they can.
BGS Bali is also a surf shop, so you can pick up a funky t-shirt or cute eco-friendly water bottle to take home. You might even find your dream surfboard! I couldn't recommend this place enough, so be sure to check it out if you're in the area.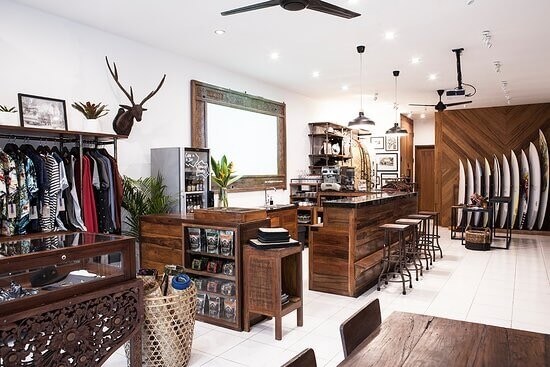 2. The Cashew Tree – Bingin
Another firm favorite of mine is The Cashew Tree near Bingin Beach. I can easily pass a whole day in this perfect little haven. With comfy, cosy seating and a delicious and healthy all day menu, you couldn't ask for more.
Some of my favorite picks are the Banana Boost smoothie, the Vegan Brunch Bowl (lots of great vegan and veggie options here) and the Falafel Bowl. Not forgetting the amazing coffee, which always comes with a piece of yummy home-made cake (bonus!).
This place is a must if you're looking for great coffee in the Bukit. It's also super instagrammable – every plate is like a work of art!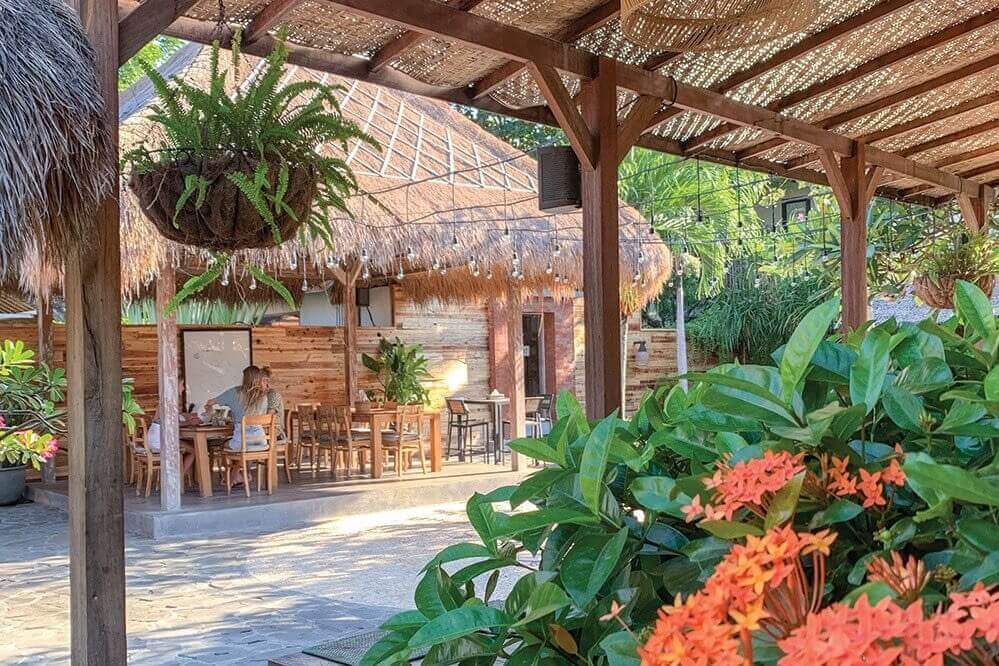 3. Bukit Café – Pecatu
Another gorgeous spot if you're in need of your morning coffee hit is Bukit Café, located near Padang Padang Beach. This place offers the widest variety of plant-based milks if you're looking for dairy alternatives, including fresh coconut milk – if you haven't tried a coconut milk latte I suggest you get on to it asap, they're delicious!
Also offering a great food menu and heaps of healthy juices and smoothies, this is a fabulous place to kick-start your day!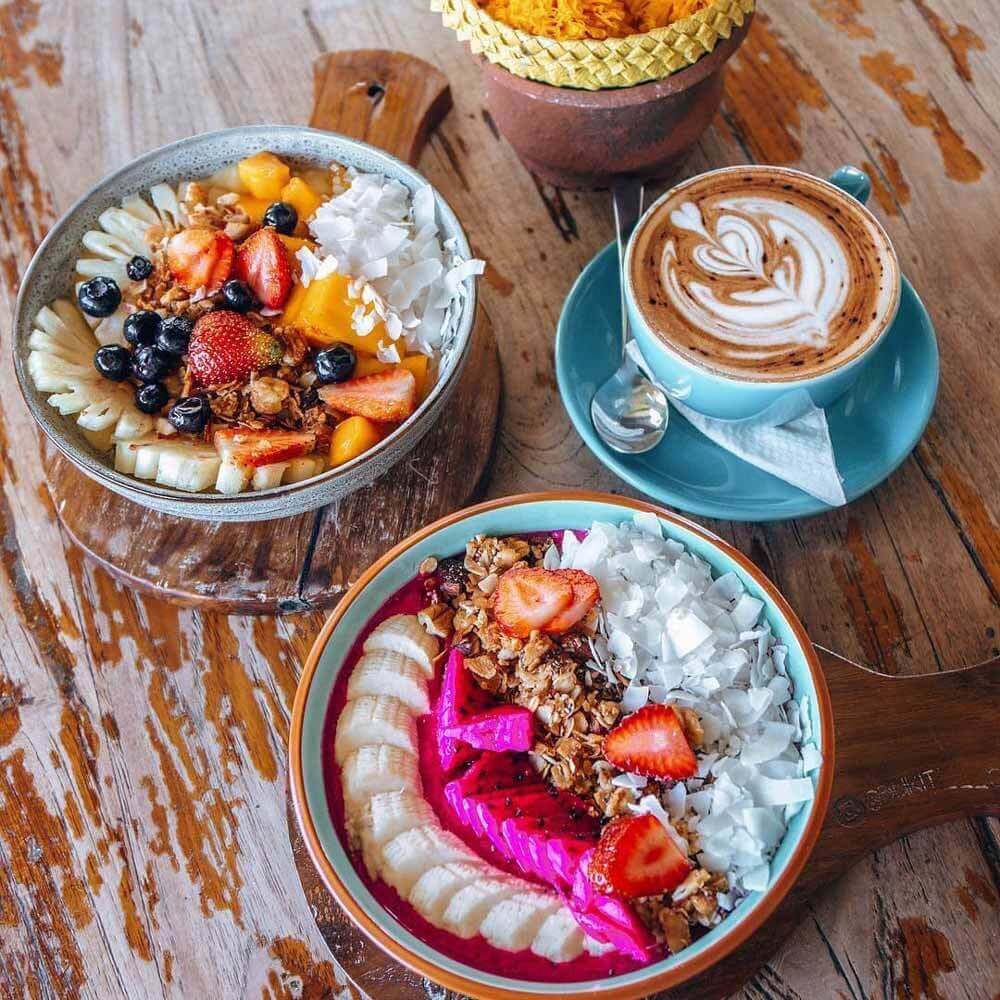 4. Drifter Surf Shop Café & Gallery – Pecatu
If it's a great coffee you're after look no further than Drifter, located in the heart of Pecatu. This super-cool spot has a gorgeous little garden out the back so you can enjoy your morning cup in peaceful serenity. Why not browse the amazing range of surf apparel and books while you are there – you might be inspired!
Also offering a great all-day food menu with plenty of options for everyone, this is definitely one to check out if cool coffee shops are your thing.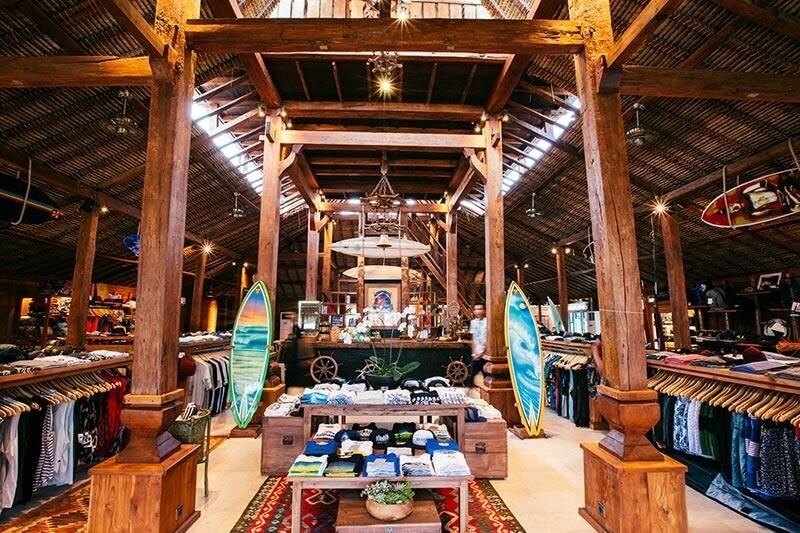 5. Mana – Uluwatu
Now if you're looking to enjoy your coffee in ultimate luxury, Mana is the place for you. Take a seat in one of the cute little beach huts surrounding the beautiful infinity pool overlooking enchanting cliff views of the stunning Bingin Beach.
I definitely suggest getting here early and spending the whole day here. Start the morning with great coffee, relax by the pool all day then enjoy top-tier cocktails and the exceptional Balinese/Western fusion cuisine whilst taking in the magical sunset. A day spent at Mana is definitely a day well spent!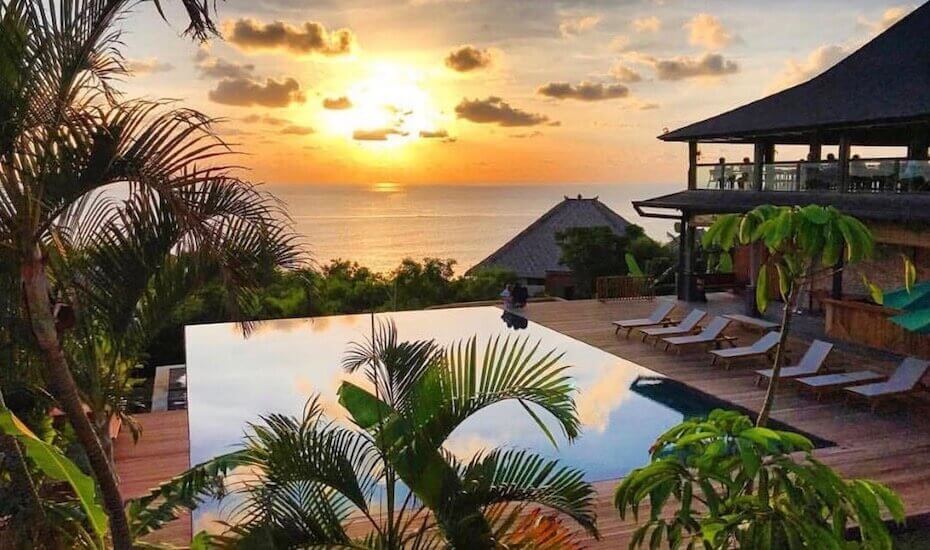 2 years ago
Get your
Vacation on!
Vacation more, get inspired
Expertly curated emails packed full of vacation inspiration, travel tips and more!
Expertly curated Emails for travel inspiration, vacation tips and hacks and much more! Subscribe and upgrade your traveler skills with Forevervacation.