Best Day Trips Outside of Bangkok
Best Day Trips Outside of Bangkok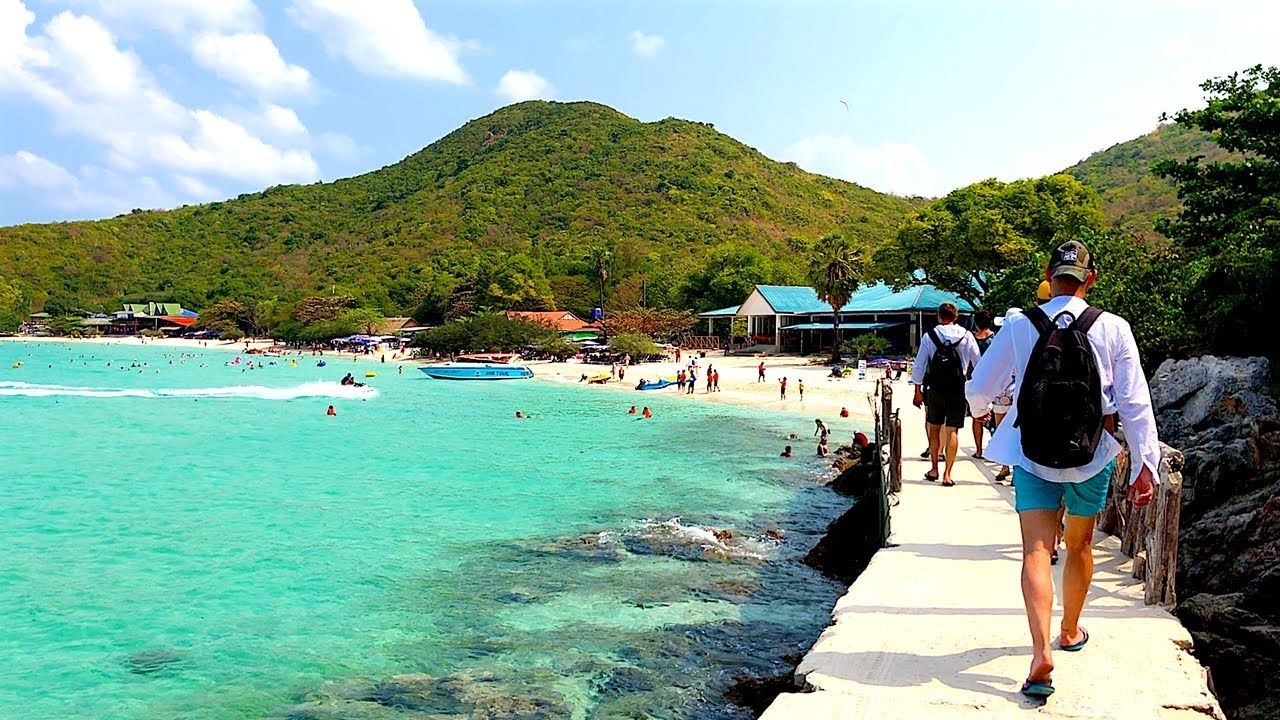 Bangkok is a magnificent city that has so much to offer, which is why it's one of the most traveled to locations on the planet. This city has everything from deeply rooted history to one of a kind nightlife and everything in between.
And if you get tired of the craziness of the city, lucky for you there are some amazing things to see within a close distance to the capital. Here are the 5 best day trips to take right outside of Bangkok!
Our Best Selling Tour
All-Inclusive

Bangkok Instagram Tour: The Most Famous Spots

No matter how long you're in the city, our Bangkok Instagram Tour: The Most Famous Spots is an absolute must. One of our tour guides will whisk you to the top Bangkok sites in your very own air-conditioned, private car. Starting with the beautiful Wat Benchamabophit, you will spend the day experiencing the culture of this exciting city. Chinatown, temples, flower markets and cafes, this Bangkok tour is jam-packed with all of Bangkok's best bits. Enjoy a delicious lunch and make sure you have plenty of battery on your camera!
1. Ayutthaya Ancient City
Ayutthaya is the ancient capital of Thailand. It is about an hour outside of Bangkok and is a commonly frequented city for travelers to experience. Ayutthaya is full of beautiful temples and ruins from battles that occurred hundreds of years ago. You can also snap some absolutely insane photographs in Ayutthaya, so don't forget your camera!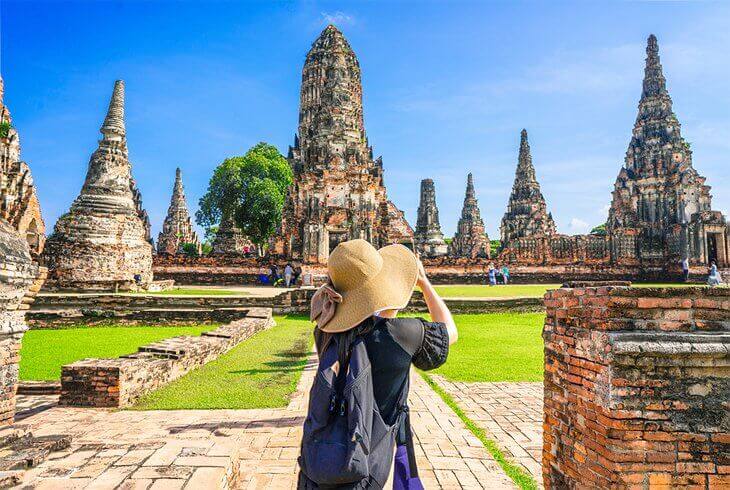 2. Damnoen Floating Market and Maeklong Railway
The Damnoen Floating Market and the Maeklong Railway are both a little bit over an hour outside of Bangkok. There are multiple different floating markets in and around Bangkok but Damnoen is a popular one because it is open every day instead of only on the weekends.
Vendors set up their stalls on the side of a canal and longtail boats float down the canal with people ready to buy food, souvenirs, clothing, and everything else they may need. It is a lot of fun and a great way to experience something different for a day.
The Maeklong Railway Market is a unique market outside of Bangkok that is lined up along railroad tracks. The active train goes through the market 8 times a day. When the train is coming, vendors move their stalls off of the train tracks to allow the train to pass. This is an incredible place for photos and is truly magnificent to see!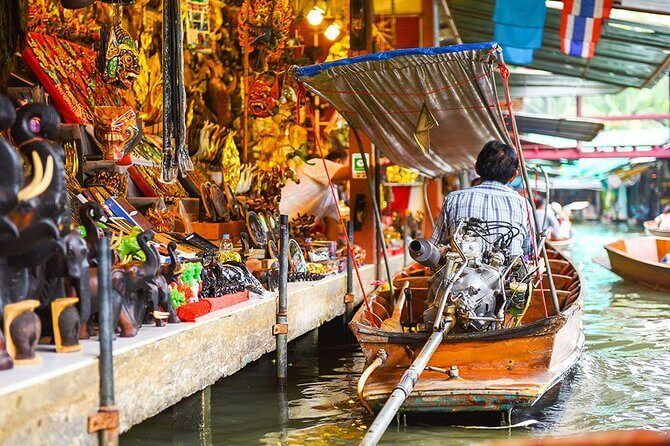 3. Pattaya
Pattaya is one of the closest beach cities to Bangkok. Pattaya is just about an hour and a half outside of Bangkok on the coast. It is a city that resembles Bangkok but is smaller and has a beach!
Thailand is known for its beaches and Pattaya is probably not the most beautiful one you can find in the country, but it definitely does the trick for those who are looking for a little getaway from the inner city. You can find awesome nightlife and of course water activities in Pattaya. Make sure you bring your sunscreen!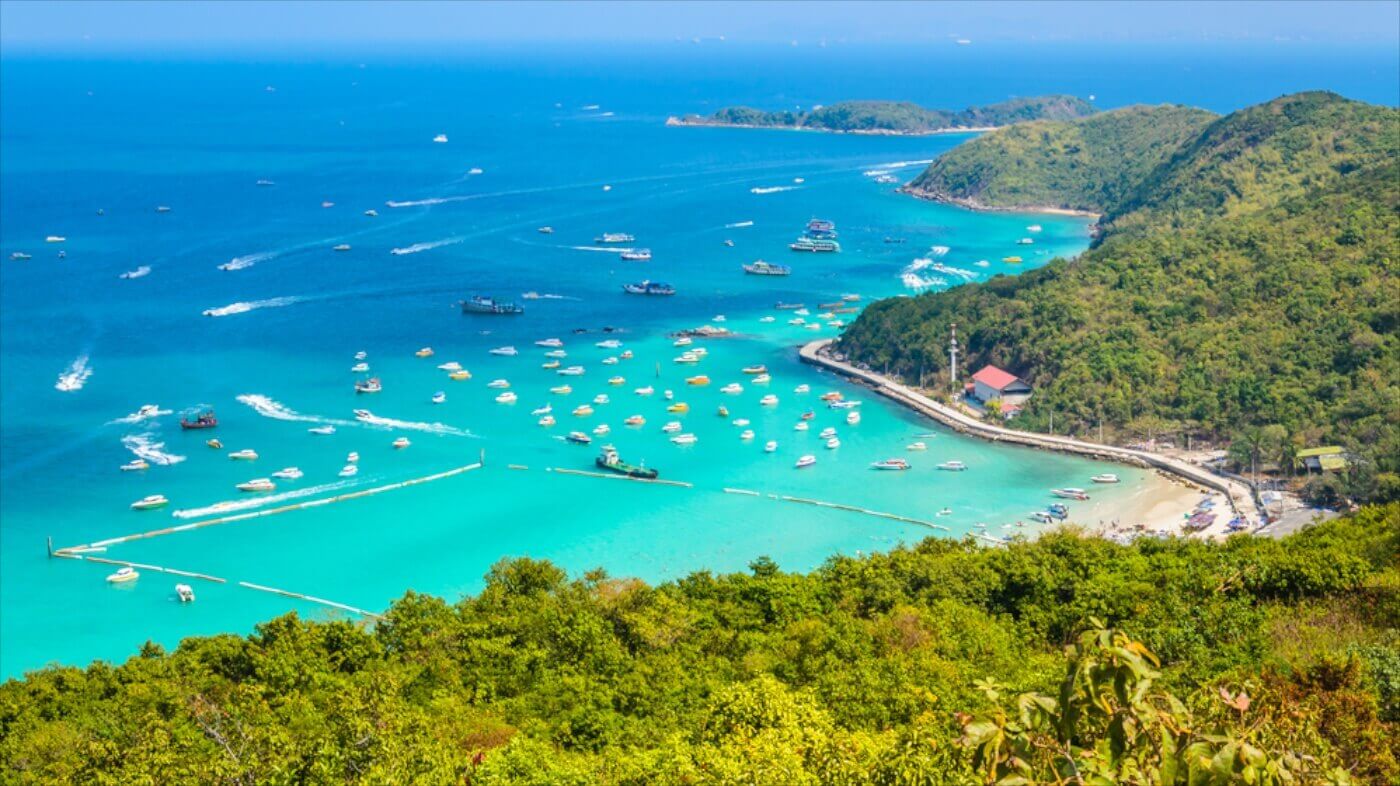 4. Erawan Waterfalls
The Erawan Waterfalls are a beautiful set of falls situated back in Kanchanaburi. Erawan is a 7 tiered waterfall that requires a hike up but has 7 different set of falls.
All 7 tiers are different and offer unique traits. We suggest hiking up to at least tier 4 of the falls to get a little bit of everything when you are visiting. Tier 2 offers a decently deep pool with a small cave under the falls. Levels 3 and 4 are our favorite, offering deep pools and flowing falls perfect for swimming and getting those photos that you need!
Tier 4 even has natural rock slides into the water.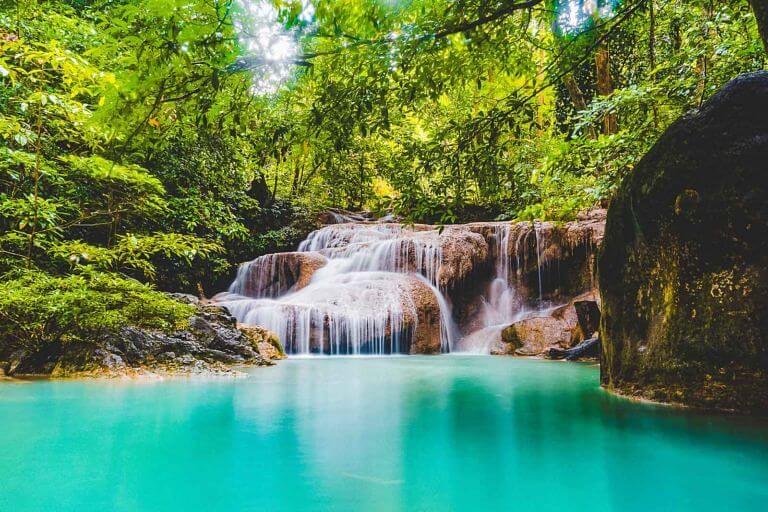 5. Koh Laan
Koh Laan is a beautiful island located right off of Pattaya. If you're looking for a nice relaxing getaway, this is the place for you. Koh Laan is just a short hour boat ride off of the coast of Pattaya. It offers beautiful beaches and a lot less civilization than its neighbor Pattaya.
If you are looking for a snorkeling, swimming, seafood eating adventure, Koh Laan is going to be the place for you.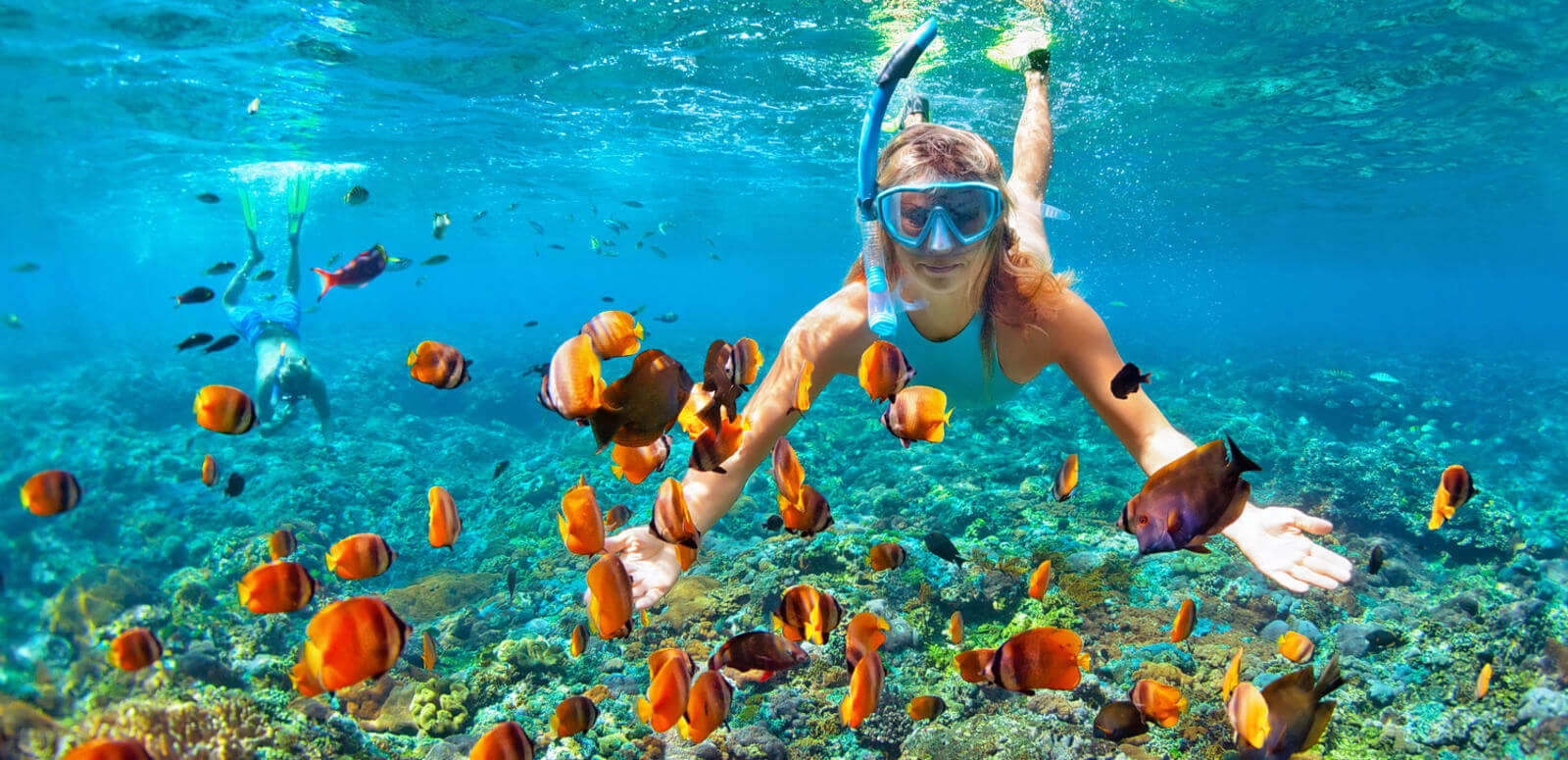 Get your VACATION on!
Expertly curated emails packed full of vacation inspiration, travel tips and more!