Best Hotels in Malaysia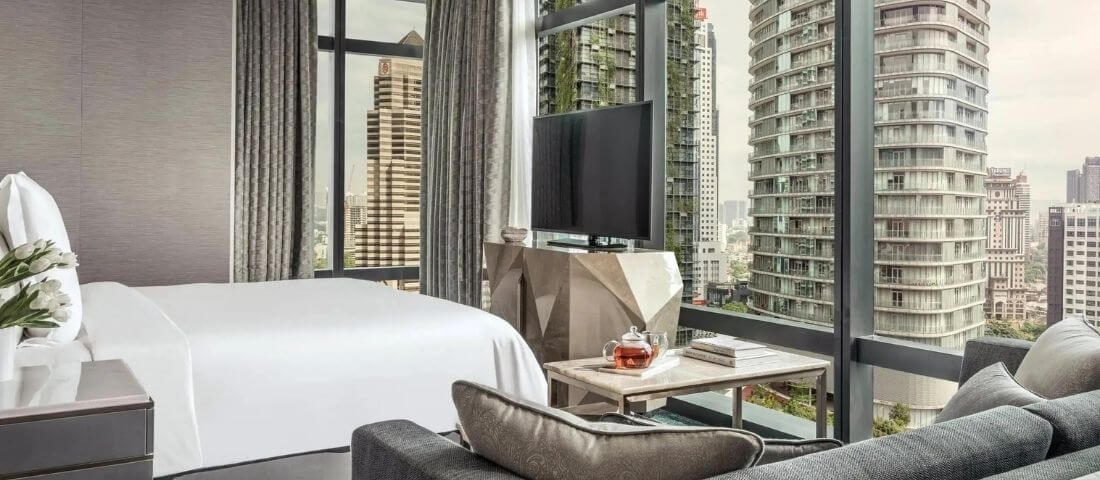 Now the world has opened back up and traveling is back on the cards, plenty of tourists are flocking to Southeast Asia due to its tropical climate, inexpensive luxury hotels and abundance of interesting food and culture.
Malaysia might not be the first place that springs to mind when you think about planning a vacation to Southeast Asia, but we're here to tell you that it should be!
Our Best Selling Tour
All-Inclusive

Kuala Lumpur By Night: A Magical Light Experience

Kuala Lumpur comes alive at night! Embark on our Kuala Lumpur By Night: A Magical Light Experience and your personal, fun and friendly tour guide will show you just how extraordinary this city looks when the sun goes down. You will see the sunset from the Kuala Lumpur Tower which includes special access to the Sky box, witness the lanterns at Thean Hou Temple and watch the stunning dancing fountains at Lake Symphony. It really is one of our most exciting, all-inclusive KL trips that can be enjoyed by all ages!
Malaysia is a beautiful country and (luckily for you) it's not yet been overrun with tourists like some other parts of Southeast Asia. It's fast growing economy and intriguing combination of Malay, Indian and Chinese culture makes it one of the most interesting vacation destinations going.
Explore the country's historical landmarks and its exciting new future prospects on a private tour in Malaysia with us! Our all-inclusive tours in Kuala Lumpur will take you to the National Mosque, Dataran Merdeka, The 'I Love KL' sign, the Batu Caves, the Petronas Twin Towers, Thean Hou Temple and more!
Private tours with us mean you get your own local driver, tour guide and photographer for the day – thanks us later for all the great Instagram shots. And our Malacca Instagram Tour will show you a different side to Malaysia we just know you're going to love!
If you're after a vacation filled with vibrant colors, rich culture and a VIP experience then a vacation in Malaysia is for you.
There's plenty to keep you entertained in this incredible country, but 'where is the best place to stay?' we hear you ask. You ask and we deliver! Here, we're going to let you in on everything you need to know about the best hotels in Malaysia to ensure your Malaysian vacation is a dream come true! Check it out.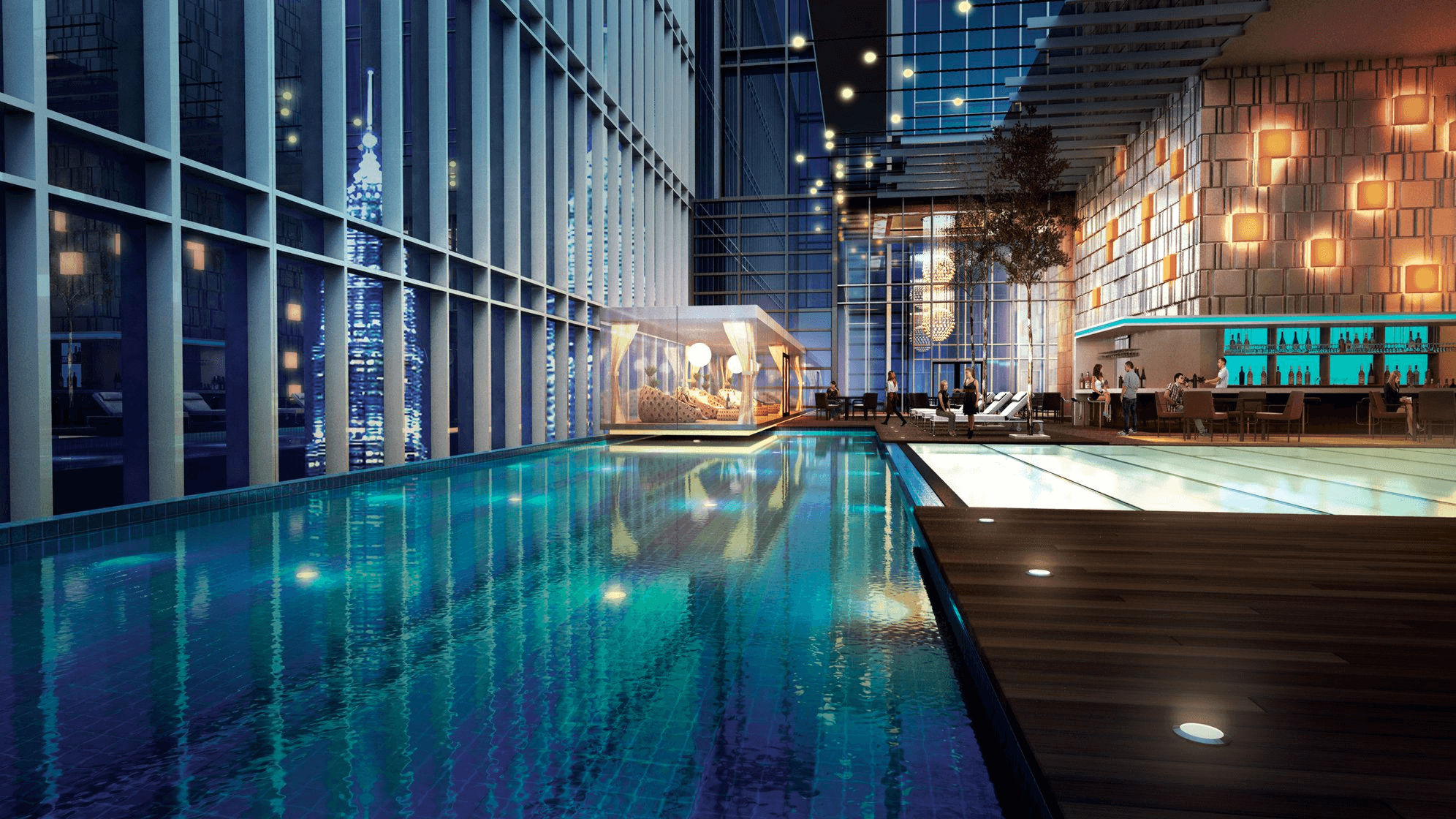 Best Hotels in Kuala Lumpur
Malaysia's capital is very much plugged into the modern world and this shows in the dynamic architecture popping up all over the city. Here you can expect hotels that bring the best of modern luxury – and there are plenty to choose from!
While you're here be sure to check out the famous landmarks such as the KL TV Tower, The Petronas Twin Towers and Merdeka Square. It's also a great place to base yourself if you want to see some nature. Take a private tour in Kuala Lumpur to visit the Batu Caves, the Perdana Botanical Gardens and the incredible Forest Eco Park.
There are also plenty of opportunities to spoil yourself with a shopping spree and indulge on some amazing local food and drinks in some truly incredible locations! Kuala Lumpur is a must-visit if you're planning a trip to Malaysia – here are some of its best hotels!
Vortex Suites KLCC Kuala Lumpur
Go all out and book an entire apartment in the heart of KL – a mere 650 yards from the famous Petronas Twin Towers! Enjoy waking up in the morning, making a coffee and relaxing in your very own living room while taking in the incredible views of the city. Explore the nearby local attractions and make the most of the Suites' free airport shuttle service – what's not to like?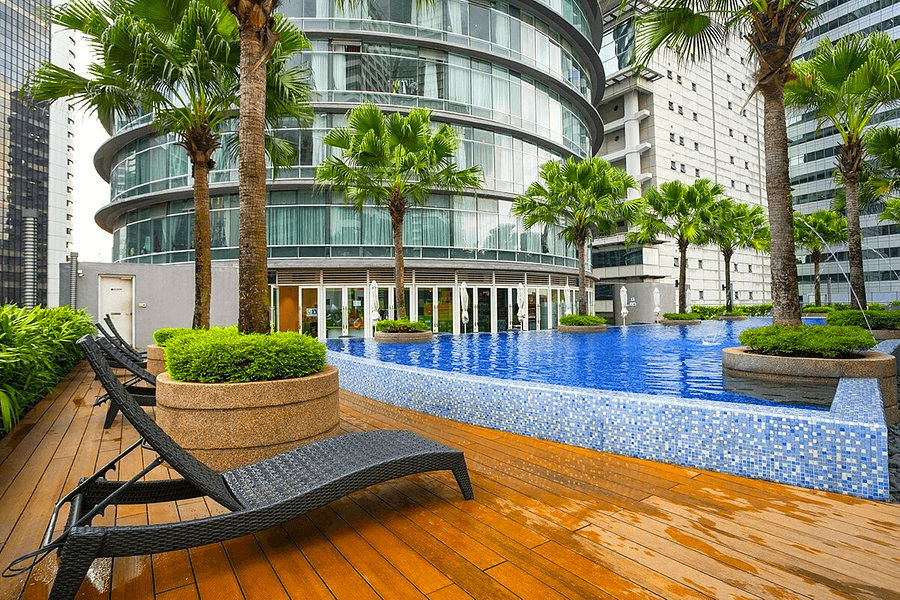 Four Seasons Hotel Kuala Lumpur
The iconic Four Seasons Hotel in Kuala Lumpur offers luxurious accommodation just 300 yards from KLCC Park and the Petronas Twin Towers. Featuring an outdoor swimming pool and six different fine dining options, you'll want for nothing here. Try out some traditional regional Chinese cuisine at the Yun House followed by cocktails with a view at Bar Triona!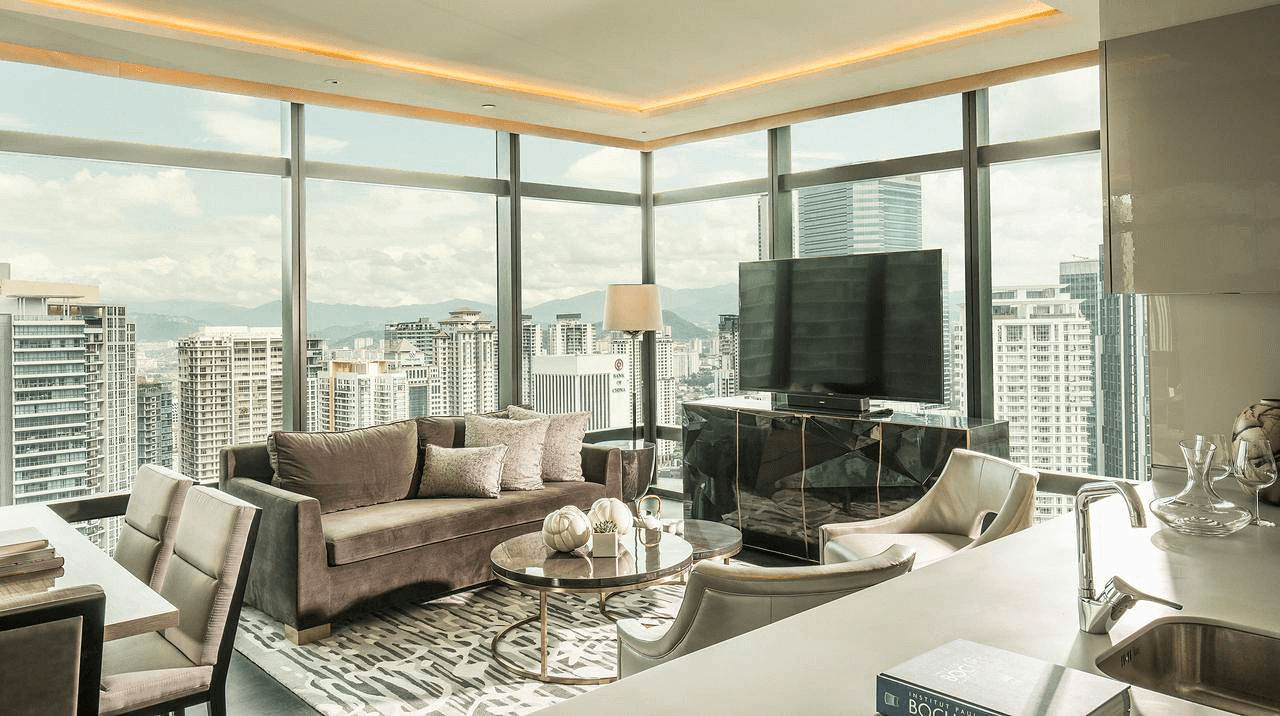 EQ Kuala Lumpur
This stunning modern hotel in central KL is one of the best in the business. Beautifully decorated rooms offer everything you could ever need for a comfortable stay in Malaysia. The hotel also has a fully equipped wellness spa, fitness suite and infinity pool for guests to enjoy. Ideally located near many of Kuala Lumpur's tourist attractions, this hotel is a great starting point for any private tour in Kuala Lumpur. Especially great for couples looking for a romantic getaway!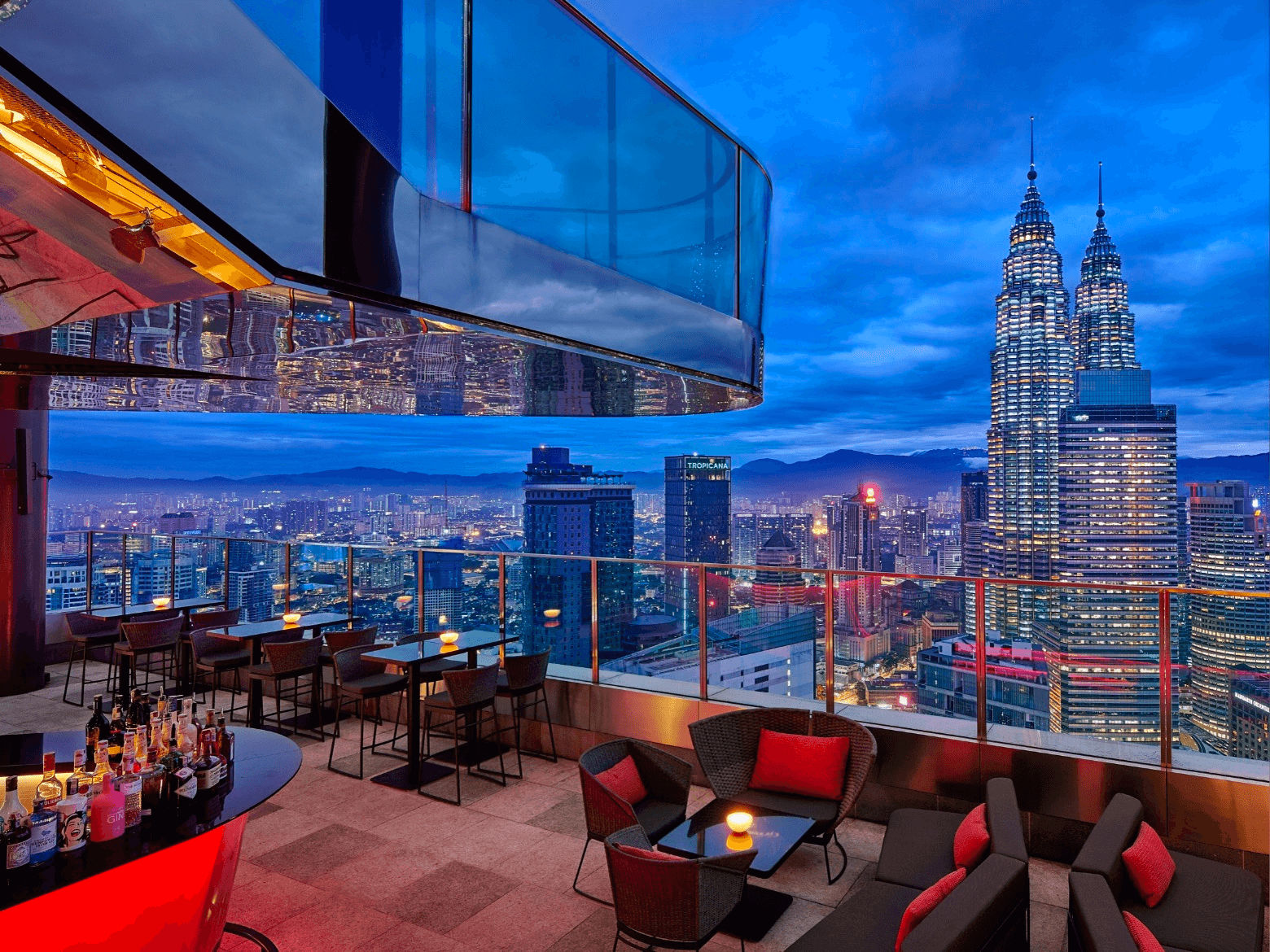 Best Hotels in Malacca
Malacca is all about the history and culture of Malaysia. Here you can check out traditional Malay villages that haven't been changed for centuries and colonial relics from the Portuguese, Dutch and British.
Visit Dutch Square which features architecture that is over 300 years old, eat local delicacies on the Malacca Food Trail and shop til you drop on Jonker Street.
This traditional city is very different to the capital city of Kuala Lumpur but we think it's totally worth a visit. That's why we made it one of our Malaysian tour destinations – so we can show you the incredible history of Malaysia! Here are the best places to stay in Malacca.
Swiss-Garden Hotel
Stay here and be treated to panoramic views of the historical Melaka River, as well as 2 Olympic sized swimming pools, a tennis court and free WiFi. Enjoy direct access to The Shore Shopping Mall and Shore Oceanarium Complex and close proximity to many other of Malacca's big attractions. At the end of the day relax with a cocktail in the hotel's 32-story high rooftop bar and take in the city at night.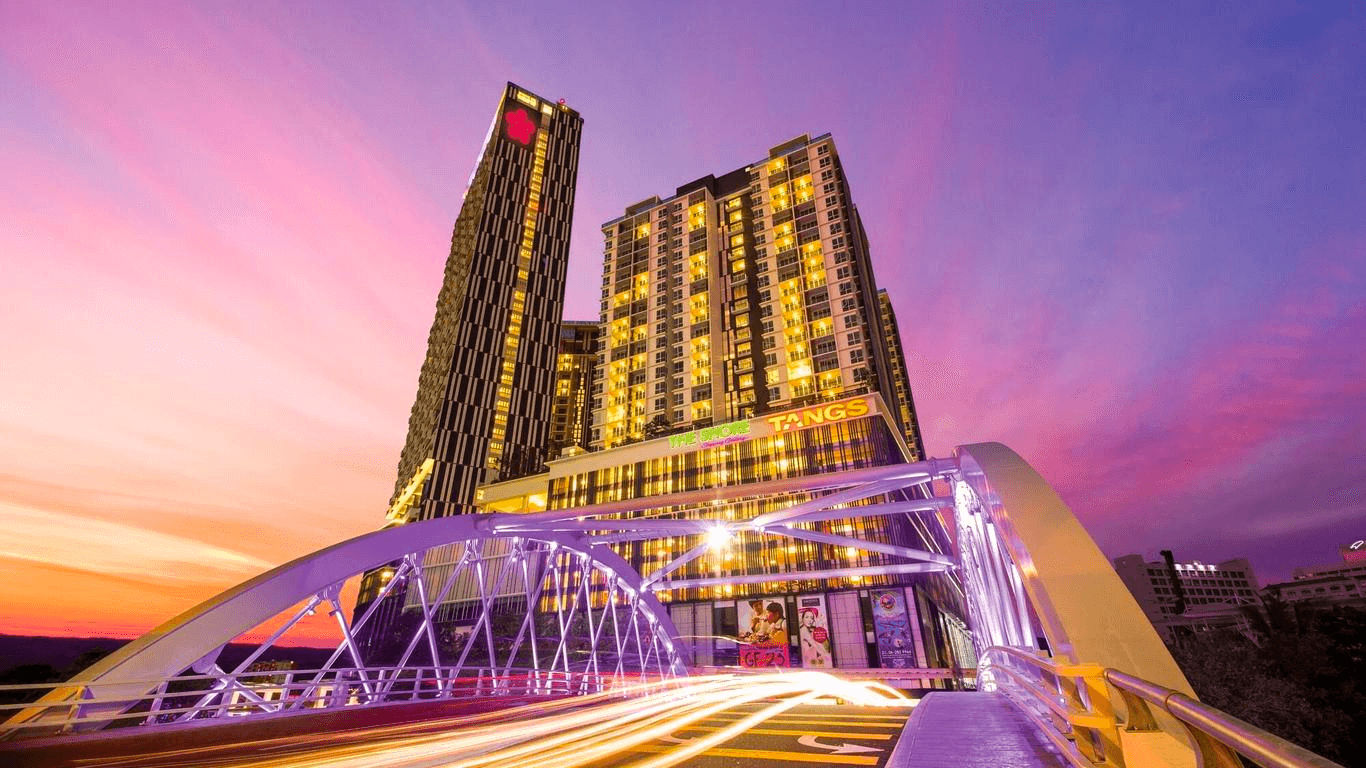 Philea Resort & Spa
Feel at one with nature and stay in a luxurious log cabin at Philea Resort, just a 30-minute drive from the center of Malacca. Wander around the massive resort and choose from one of the 4 on-site restaurants. If golf is your thing, this is the place for you, as there are multiple golf courses just a short 15 minute drive from the resort. Or, if golf's not your thing, check out the nearby Butterfly and Reptile Sanctuary. This hotel offers a serene and tranquil stay not far from the bustling city.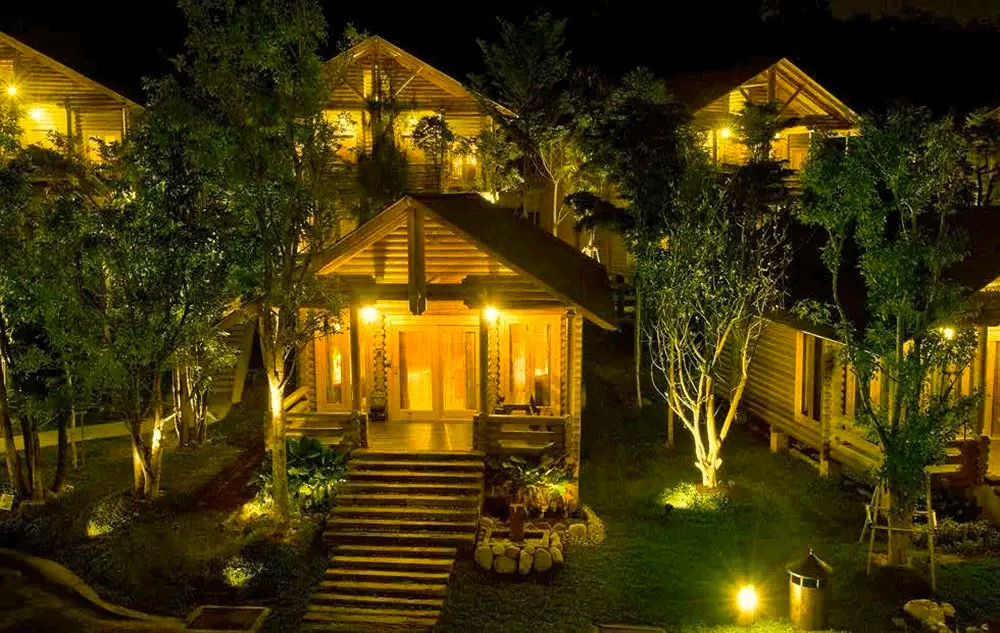 Rosa Malacca
If you're looking for a hotel that's a little different, look no further than the Rosa Malacca. This hip hotel boasts bags of style just 900 meters from the must-see Sam Po Kong Temple. If the unique, modern interior design isn't enough to make you want to stay here, then the incredible views are sure to seal the deal! For a Malaysian vacation to remember, check out the Rosa Malacca.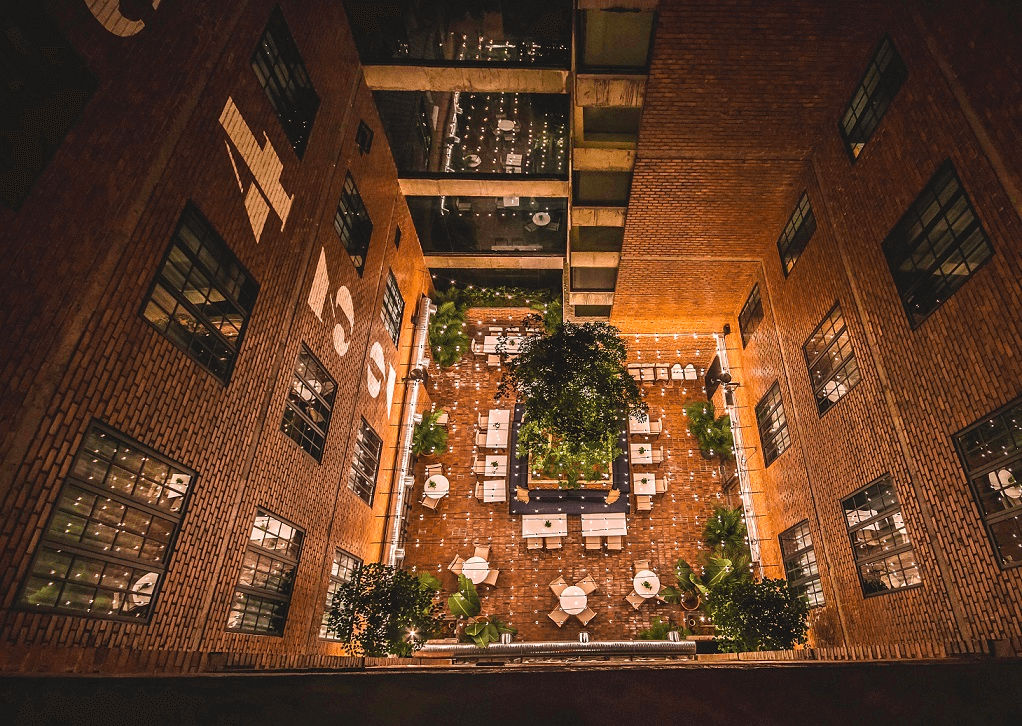 Best Hotels in Penang
If you want your fix of outdoor activities while in Malaysia then a stop in Penang is a must! Climb (or ride) up to the peak of Penang Hill for breath-taking views of this incredible charming island city or if you're not feeling so active, hop on the train that runs from the Penang Botanic Gardens.
Walk or bike around the untouched heart of the city – George Town – and get some tasty treats while you're there. Oh, and remember to keep an eye out for the amazing street art around every corner! Get some cool photos too, of course.
Relax in the gorgeous Botanical Gardens and join the locals for some morning Tai Chi followed by a beautiful breakfast in the sun. Just be sure to watch out for the monkeys who are hungry for breakfast too! Here are some of our favorite places to stay in Penang.
The Prestige Hotel Penang
This 5 star hotel oozes old-school luxury. Set in George Town, The Prestige Hotel offers great accommodation with an on-site restaurant, free private parking, a fitness centre and heaps of style! To top it all off the hotel also has a gorgeous rooftop pool and a delicious buffet breakfast for guests to enjoy every morning.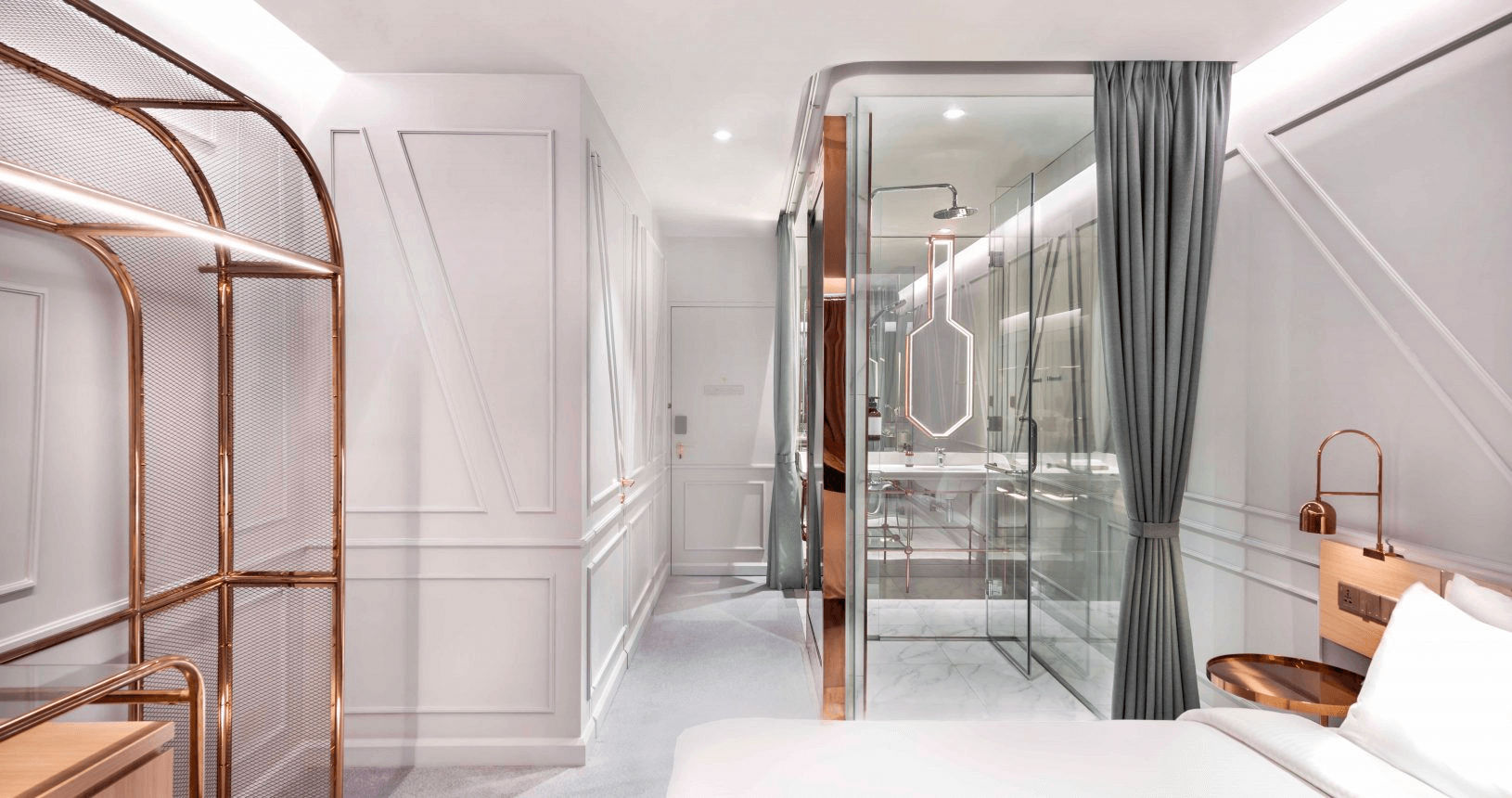 Seven Terraces
If you're looking for a bit of peace and tranquillity in Penang, then this is the hotel for you. This stylish property offers beautifully furnished rooms that open out onto glorious balconies over stunning water features. Just a 5-minute walk from the famous Goddess of Mercy Temple and many other attractions, the hotel is ideally located for those that want to explore Penang on foot. After all that walking, why not enjoy the hotel's massage service at the end of the day!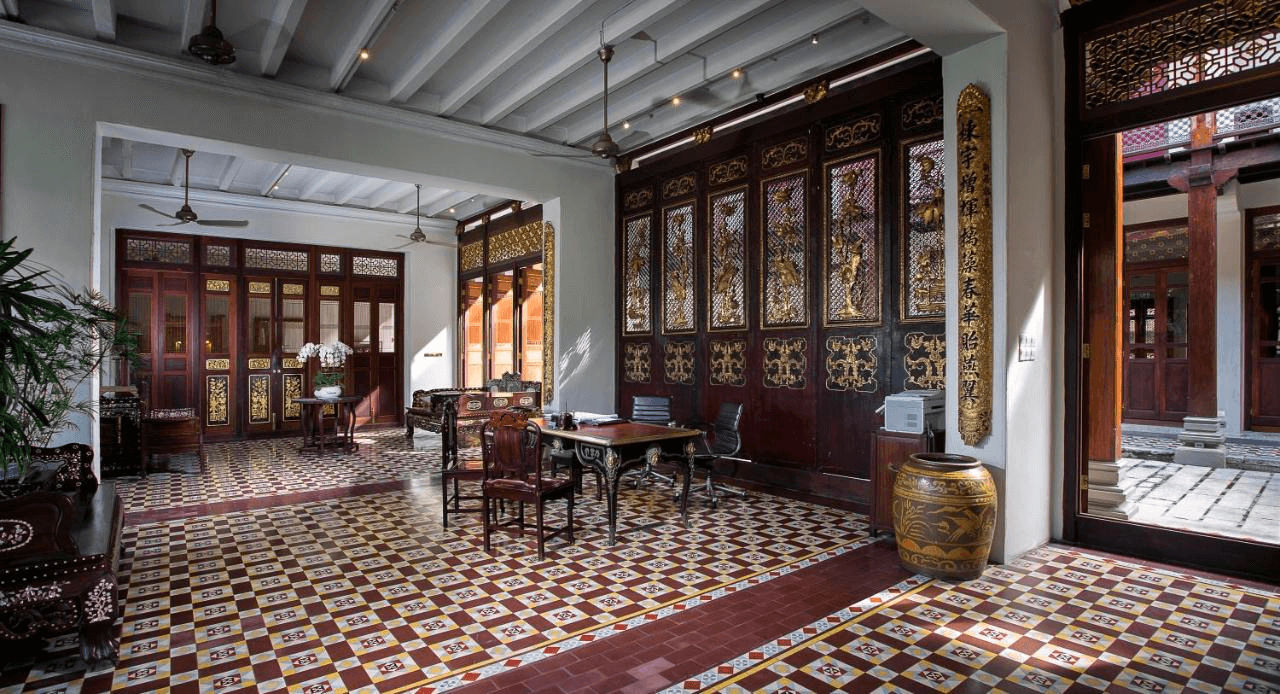 Shangri-La Rasa Sayang Batu Ferringhi
This stunning resort overlooks Batu Ferringhi Beach, meaning the spacious rooms also offer incredible views to wake up to! Explore the 30 acres of tropical gardens, take a dip in the two outdoor swimming pools and book a treatment in the fully equipped on-site spa. Visit the nearby attractions such as the Eco Centre and Adventure zone then return to an amazing meal in one of the many restaurants. A great hotel for families and couples alike.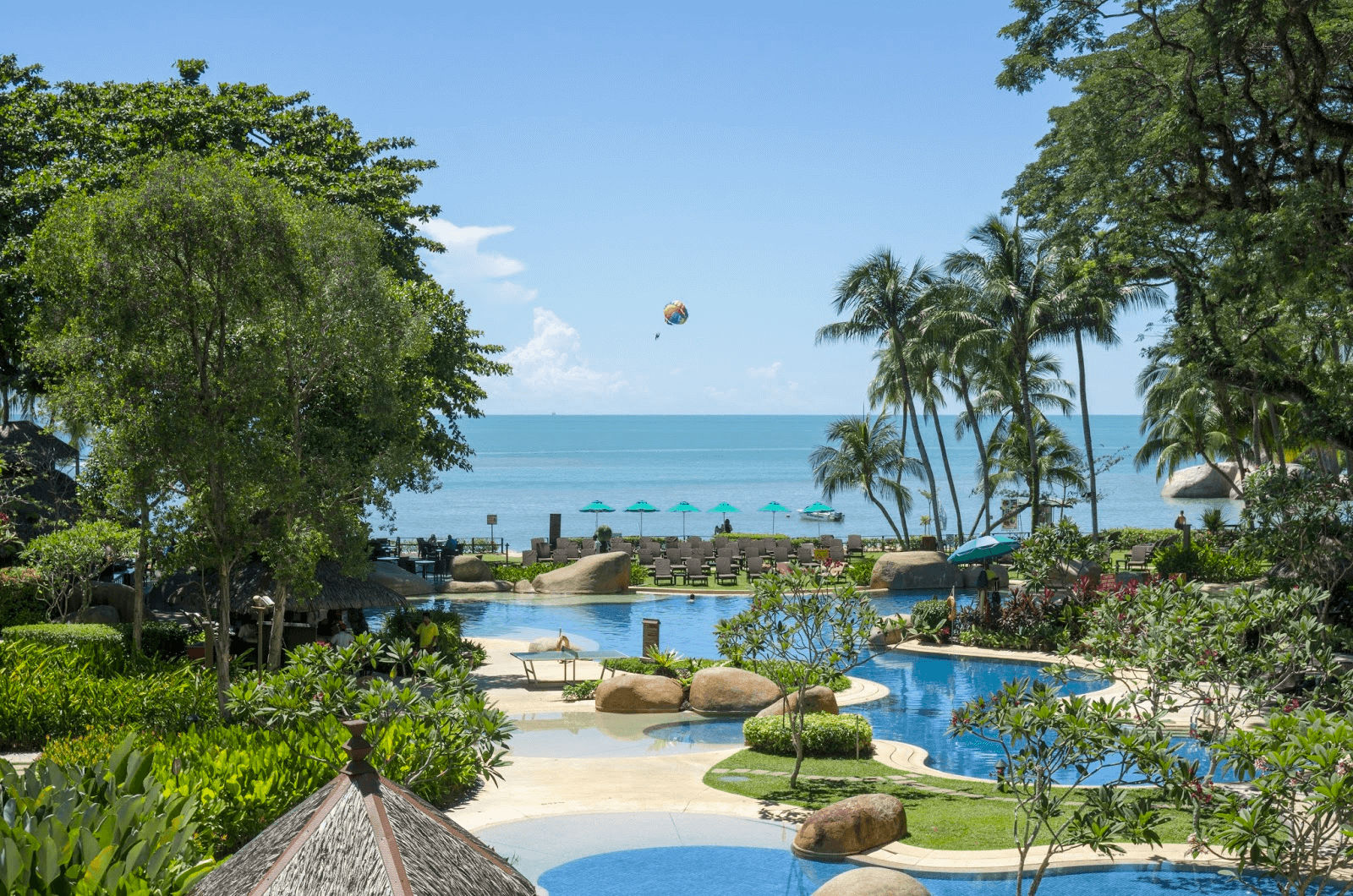 So, we've given you plenty of great hotel options for your next vacation to Malaysia. Why not check out our Malaysia City Guides and private tours in Malaysia to help plan your trip! And if we can help in any way, don't hesitate to get in touch. Happy planning, vacationers!
Get your VACATION on!
Expertly curated emails packed full of vacation inspiration, travel tips and more!