Moving to Bali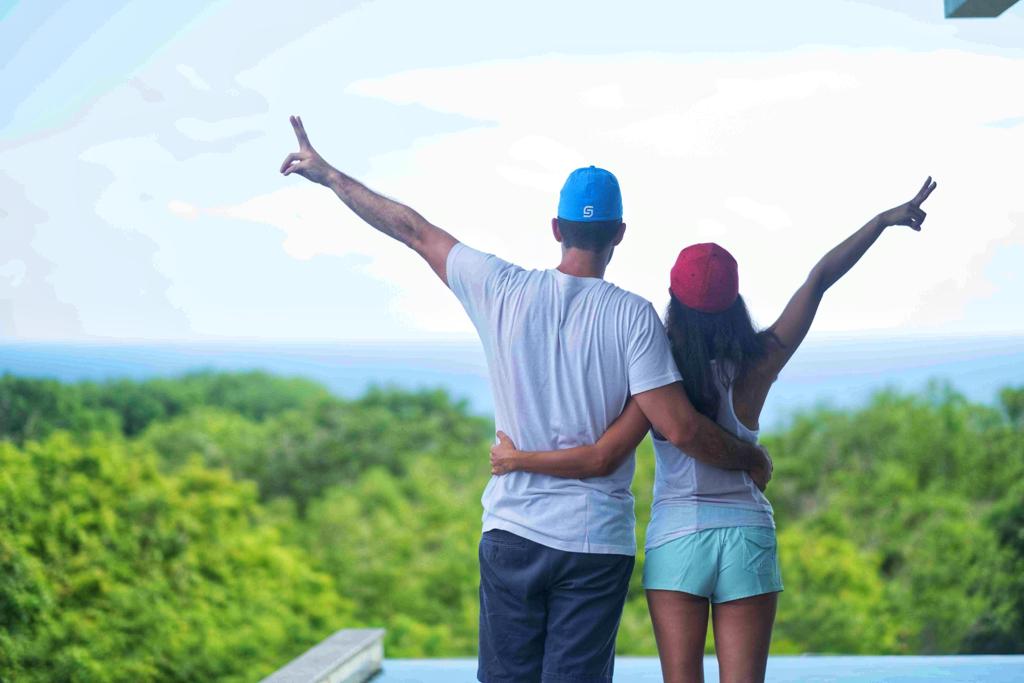 Most people visit Bali, stay for 3-7 days and head back to their home. We were a little different. After visiting Bali for a 4 day vacation we decided to move to Bali and call it home.
The move to Bali was a pretty fast and simple decision for us. At the time, we were living in Vietnam and working on a couple online start-ups. We decided to take a trip to Bali to hang out on the beach a bit and to see what the fuss was all about. After all, Bali is rated one of the top vacation spots in the world.
As soon as we stepped off the plane in Bali we could both feel something a little different. It's tough to explain, but to sum it up in one word, it felt like "peace." The air was fresh, the sun was bright and the sound of the ocean was relaxing. After our first full day in Bali we started talking about moving there. It would be a simple move for us as both of our primary income sources are derived from online businesses. All we needed was a laptop and wifi and we could continue our work like without any interruption.
After our short vacation to Bali we quickly got back to Vietnam, packed up our bags and moved to Bali a month later. Upon arrival we checked-in to the Tijili Hotel in Benoa. Little did we know that it would be the longest hotel stay of our life. We ended up living there for eight months. Yes… eight months! Both of us are pretty free spirited and don't like to commit to staying in places for too long so the hotel was a perfect idea. We could stay there for as long as we like and then when we were ready, just check out and be on our way.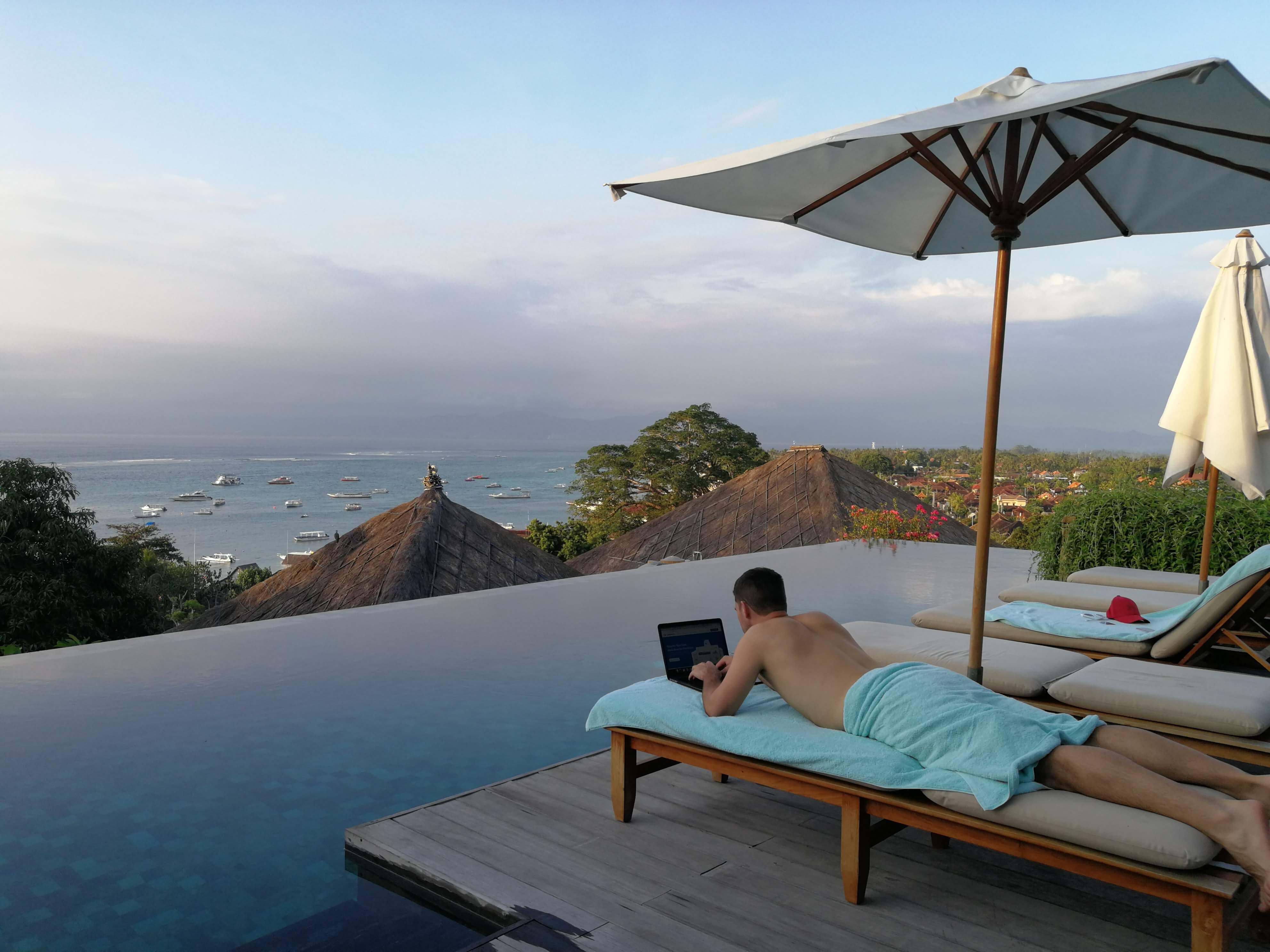 Hotel life was a pretty amazing experience and even to this day we tend to live in hotels or full-service villas as we travel around the world. First off, living in a hotel allows you to spend more time on the things you love to do rather than the things you have to do. For example, we both hate cleaning, cooking and doing laundry. So we let the hotel take care of that for us so we can focus on things we love like working on our businesses, running on the beach or exploring Bali.
After 8 months of living in the hotel, we decided to move to a villa in Uluwatu (which we currently live in). It has 2 floors, a private pool and an amazing ocean view to wake up to each morning. It's a full-service villa so it's cleaned daily, our laundry is done for us and breakfast is delivered to us every morning in our living room. I can't complain. Live is great!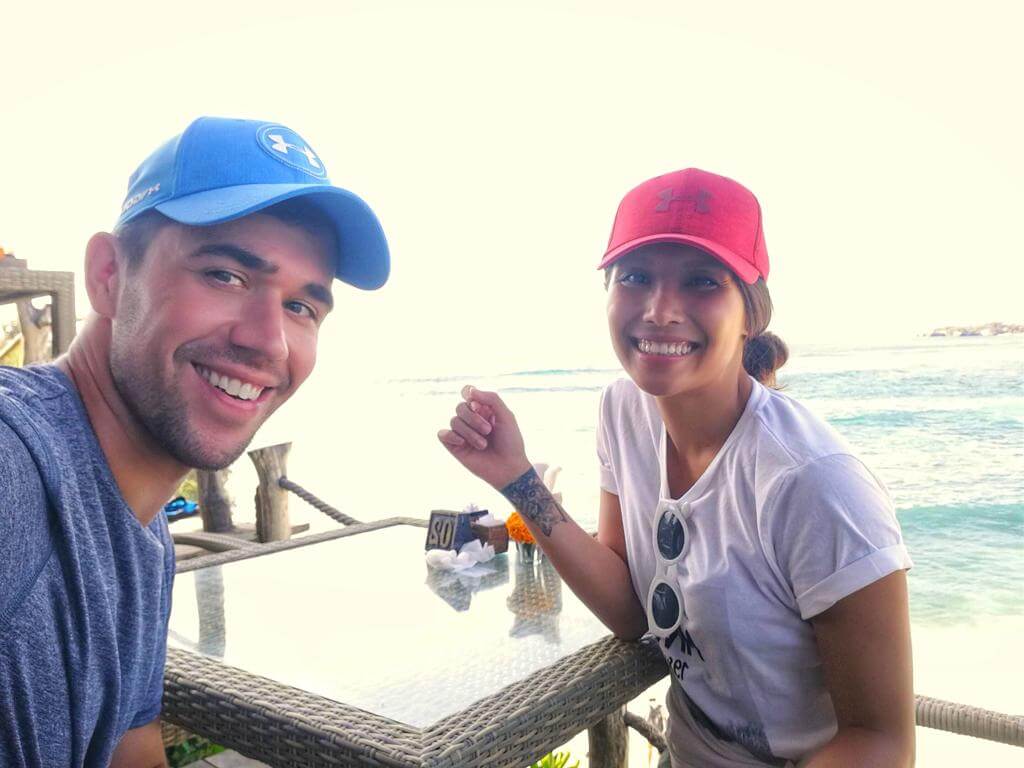 Life in Bali has been a great experience thus far. It has been nearly a year and we both feel happier and healthier. We both have nearly no stress and our productivity has increased significantly. We appreciate life more and appreciate the local culture and people. Bali is just one of those places that is tough to describe how it feels when you are there. It's magical.
If you're looking to move to Bali or just want to visit, feel free to send us a message and ask us any questions you may have.
We promise you one thing. Once you get here, it will be tough to leave.
Get your VACATION on!
Expertly curated emails packed full of vacation inspiration, travel tips and more!