 Best Waterfalls in Southeast Asia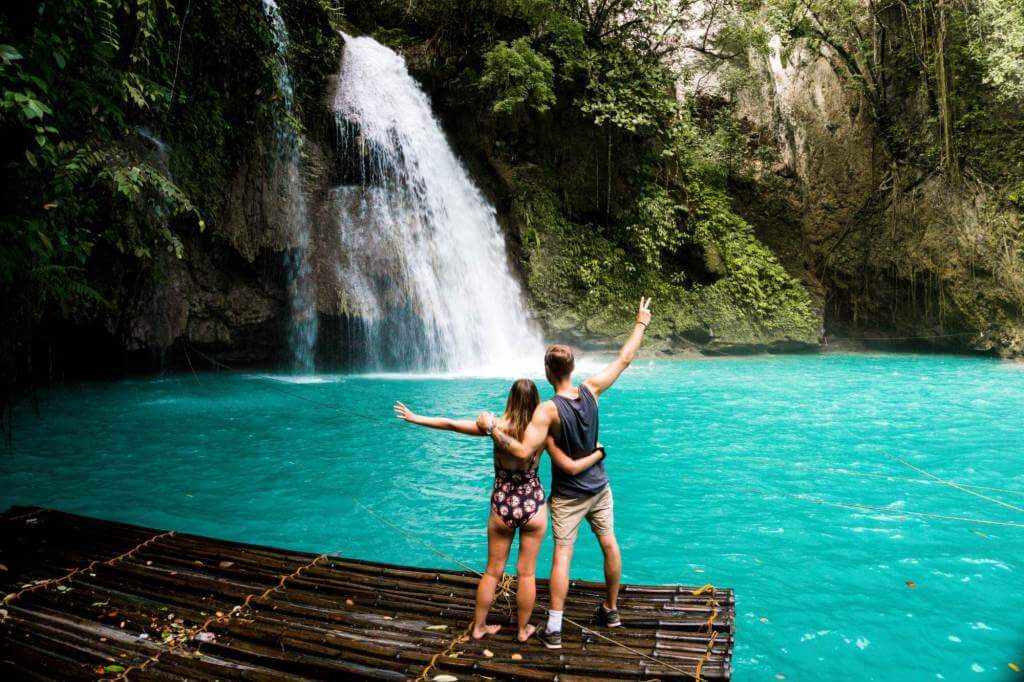 Resources
Resources
Blog detail
Southeast Asia is known for its natural beauty. From beaches to jungles and magnificent waterfalls, you can find something beautiful almost anywhere. These are the top 5 best waterfalls to see in Southeast Asia!
1. Haipa Waterfall, Myanmar
This incredible waterfall is located a bit off of the beaten path of a tourist map. The surrounding area includes tons of forest and rice paddies. Haipa is best accessed by car and it is best to take a boat to the actual waterfall. Keep in mind, Haipa Waterfall is closed for one month every year during monsoon season!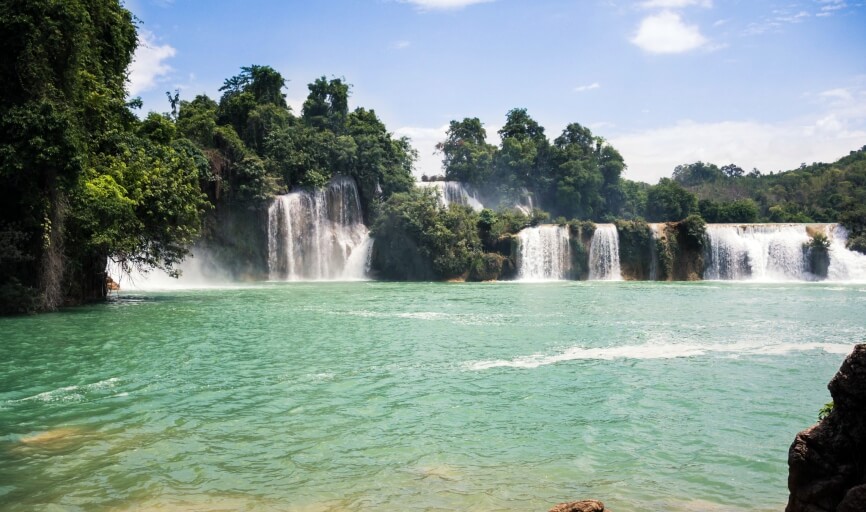 2. Erawan Waterfalls, Thailand
The Erawan Waterfalls are a beautiful set of falls situated on a 7 tier hike. Each of the 7 tiers offer completely different waterfalls and views and each is special in its own way. You don't have to hike all the way up to the top to catch a glimpse of the beauty or dive into a crystal clear pool of water, either. You'll love them all. If you want to go to Erawan Waterfalls, check out our Mystical Waterfall and River Kwai tour in Bangkok.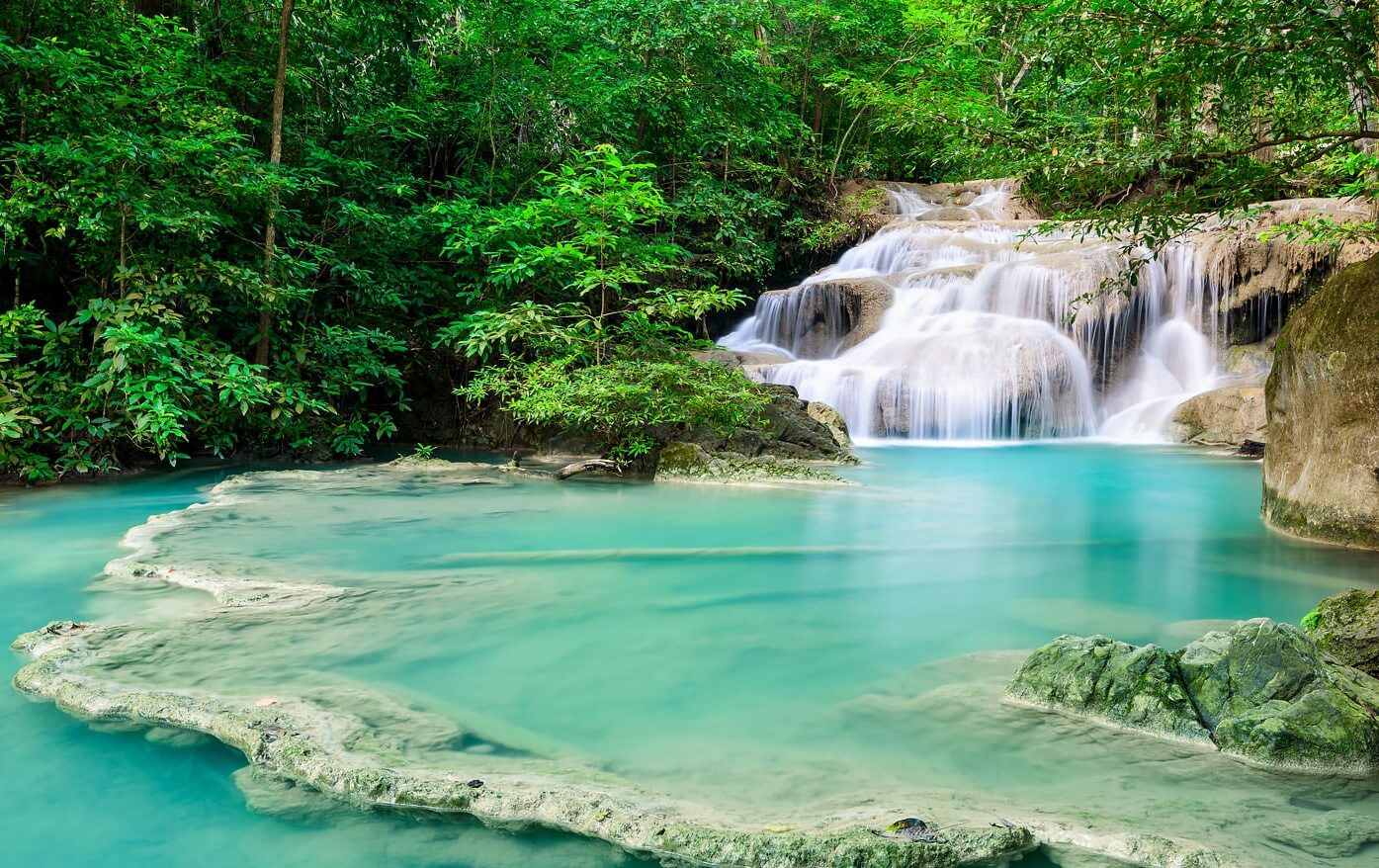 3. Pangour Waterfall, Vietnam
Pangour Waterfall is located in Da Lat, Vietnam. Da Lat is a beautiful place to explore waterfalls, as there are more than 10 in the province. Pangour is known to be the most photogenic waterfall in Vietnam and the water flows for over 100 meters before reaching its pool.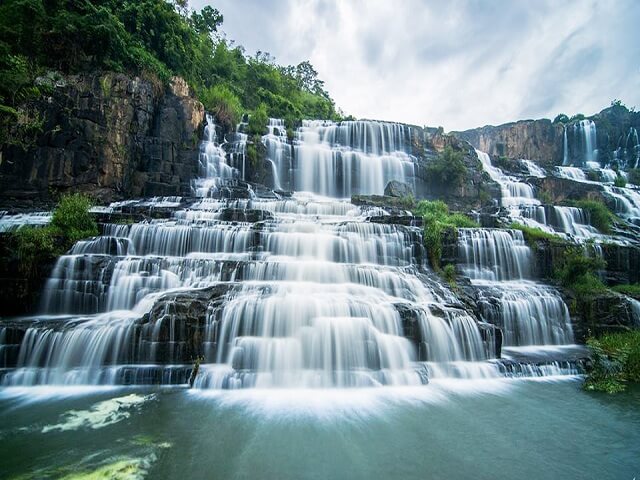 4. Kawasan Waterfall, Philippines
Kawasan Waterfall is exactly what you think about when you think about beautiful waterfalls. The waters are emerald and the location is stunning. Kawasan waterfall is located on Cebu Island, making the whole experiences totally photogenic.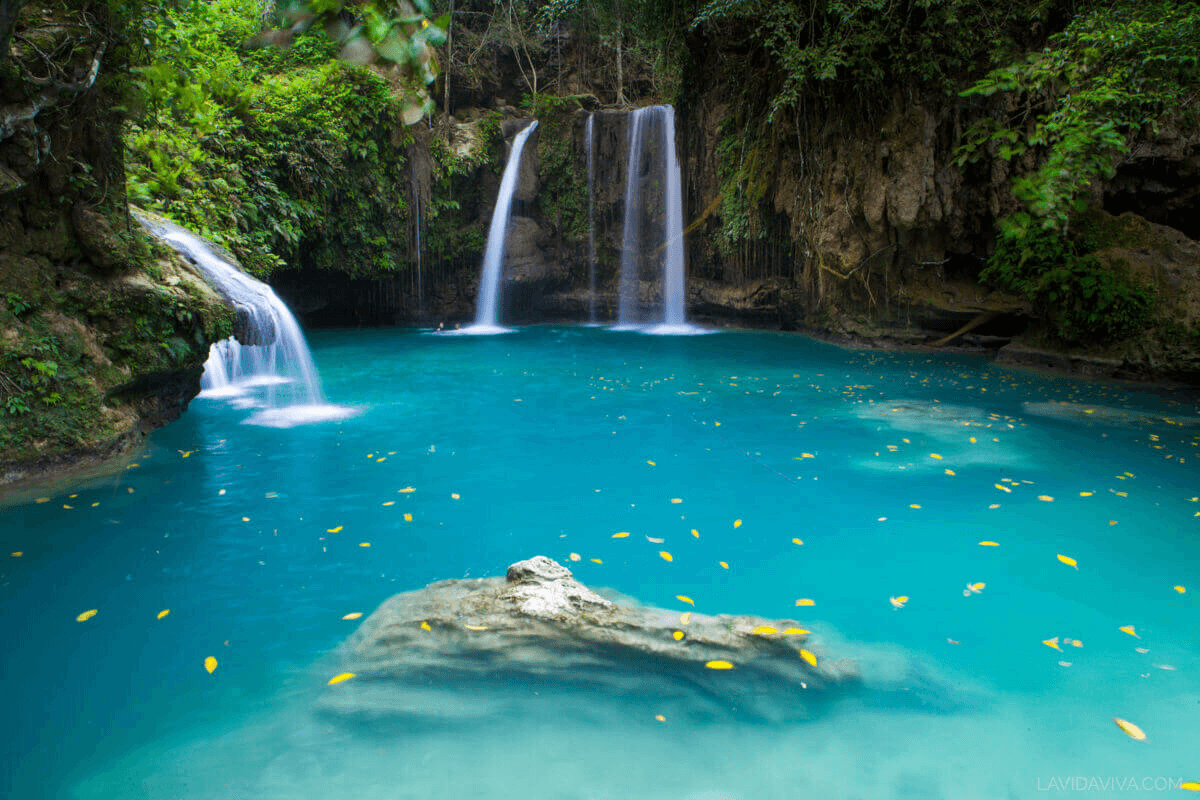 5. Jembong Waterfall, Bali
Jembong waterfall is considered one of the "off the beaten track" falls in Bali. Which is always a good thing considering the volume of tourist attraction waterfalls in Bali get.
What makes this waterfall special is the scenery surrounding the entire area. The waterfall is seen with a background of luscious vegetation and greenery. This is definitely a favorite waterfall for us in Bali!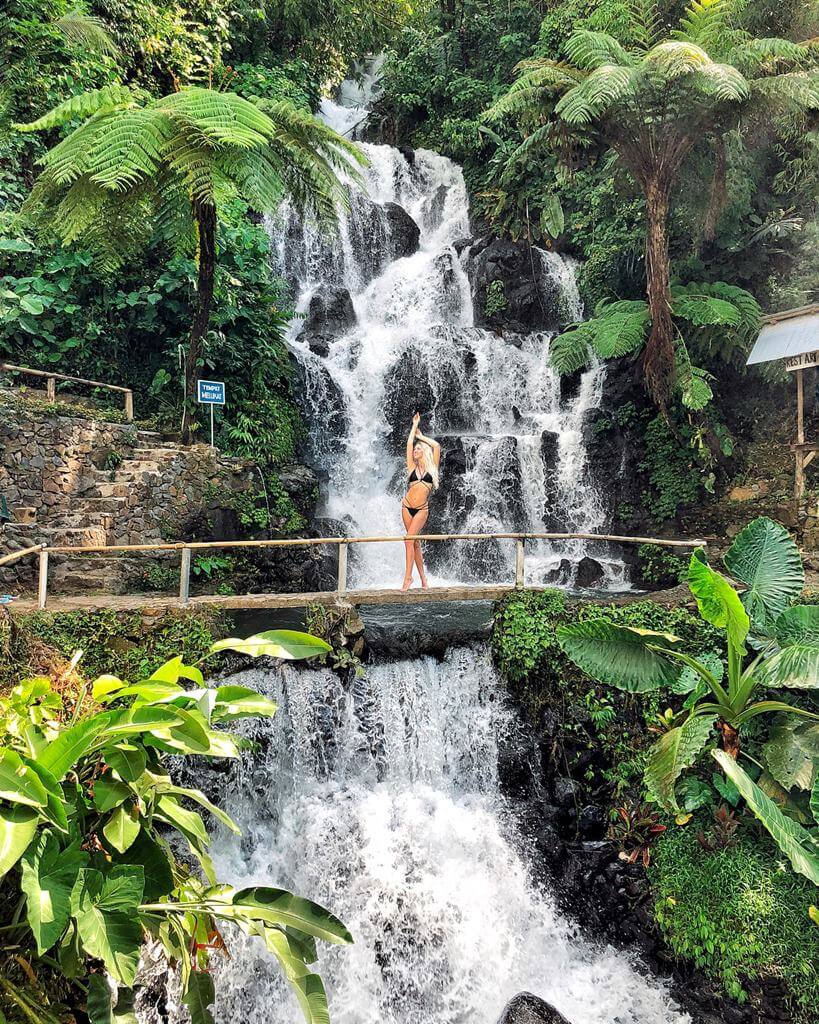 1 year ago
Get your
Vacation on!
Vacation more, get inspired
Expertly curated emails packed full of vacation inspiration, travel tips and more!
Expertly curated Emails for travel inspiration, vacation tips and hacks and much more! Subscribe and upgrade your traveler skills with Forevervacation.