Top 7 things to do in Hanoi
Top 7 things to do in Hanoi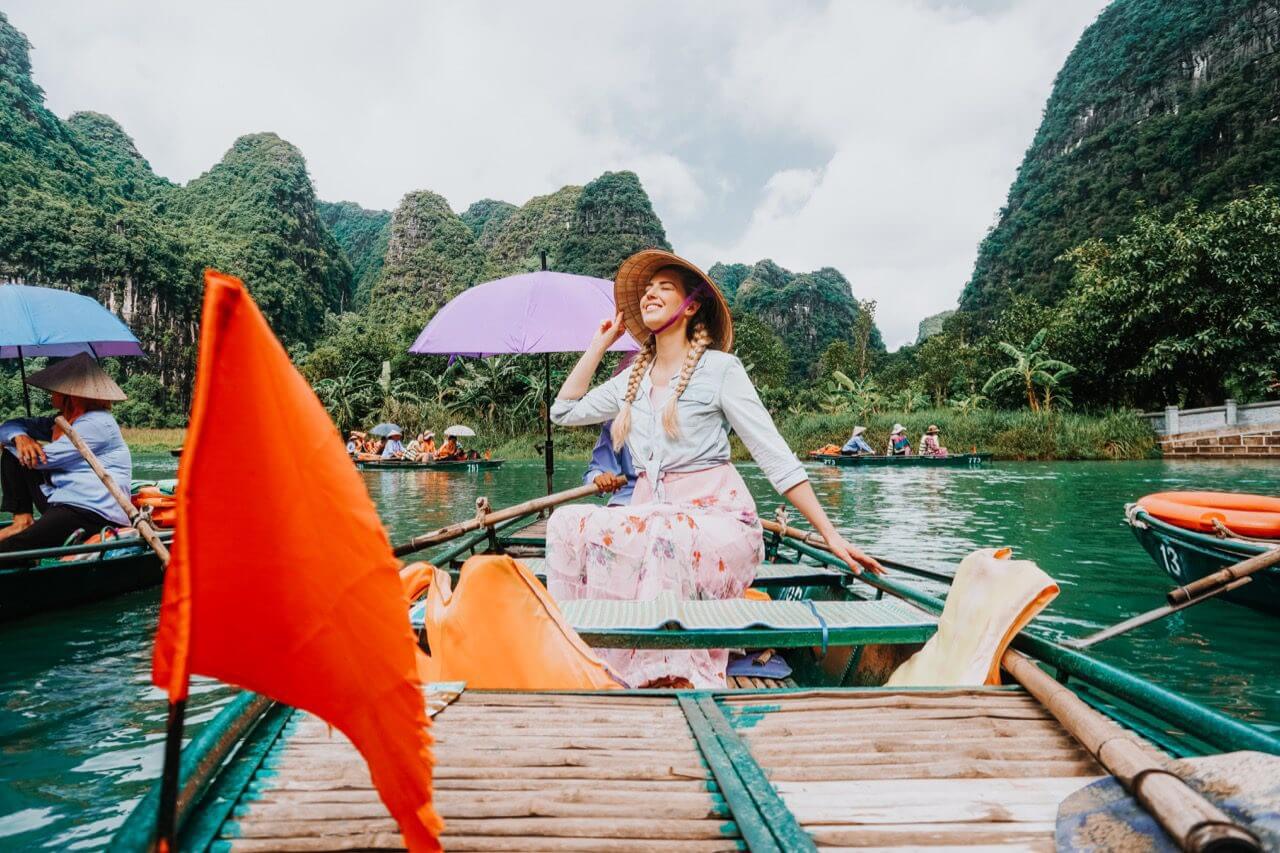 Oh, you're in for a treat if you're thinking of traveling to Hanoi! First things first, this place is a treasure trove of history and culture. From ancient temples to the vibrant streets of the Old French Quarter, Hanoi is a living time capsule that will whisk you away on an adventure every minute of the day! 'What can I expect' you may ask?
Well, prepare for colorful chaos and the energetic hum of life all around you. Yes, it can be a bit overwhelming, but trust us, it's all part of the experience!
Our Best Selling Tour
All-Inclusive

Hanoi Instagram Tour: The Most Famous Spots

If you're struggling to decide which Hanoi tours to take on your once in a lifetime vacation, look no further; our Hanoi Instagram Tour: The Most Famous Spots is popular for a reason! In just one day, you can visit all of the most picturesque spots in Vietnam's capital - perfect for keen Instagrammers and travelers who want to soak up the best the city has to offer! From the Temple of Literature, Tran Quoc Pagoda, Ho Chi Minh Mausoleum and many more famous landmarks, and with your tour guide acting as your personal photographer, there's no better tours in Hanoi to make memories that'll last a lifetime. Don't forget to grab a coffee at our secret Instagrammable cafe!
Hanoi is like a crash course in Vietnamese culture. You'll witness the spirit of this incredible nation firsthand. From the traditional architecture to the mouthwatering street food, every corner tells a story. And speaking of food, prepare your taste buds for an explosion of flavors! Dig into steaming bowls of pho, savor crispy spring rolls, and sip on refreshing Vietnamese iced coffee. It's a culinary journey you won't soon forget!
As you explore Hanoi's streets and gaze upon its diverse architecture, you'll witness a city that carries the weight of history while embracing progress and change. It's an invitation for visitors to take a moment, soak in the atmosphere, and appreciate the city's incredible resilience and evolution.
The city also serves as a perfect base for exploring the stunning natural landscapes of northern Vietnam. You can easily plan day trips to Halong Bay, an UNESCO World Heritage Site known for its breathtaking limestone islands, or visit the charming countryside of Ninh Binh, often referred to as "Halong Bay on land".
As you can see, Hanoi has A LOT to offer! We've curated a list with the top 7 best things to do in Hanoi and hopefully this will help you to get the best out of your trip!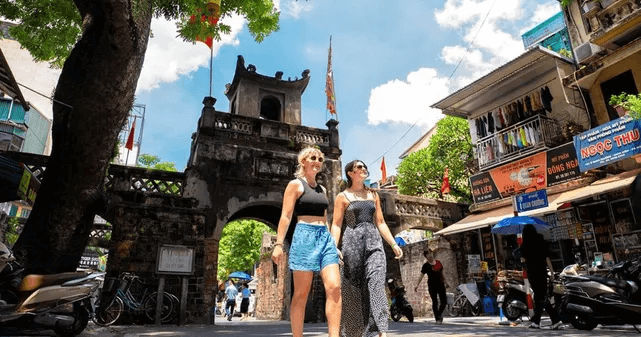 Explore the Old Quarter
Take a leisurely stroll northward from the enchanting Hoan Kiem Lake, cross the bustling Cau Go, and voila! You'll find yourself immersed in the lively streets of Hanoi's Old Quarter. This vibrant square kilometer was once off-limits to the public, but now it's transformed into the beating heart of the city.
Considered the ultimate hotspot and a hub of business and tourism, Hanoi's Old Quarter is a true traditional gem where you can find narrow streets packed with charming buildings, exuding the cozy vibe of a close-knit community. And here's a fun tidbit: the street names themselves provide clues about the shops you'll encounter. For example, "Hang Gai" means you'll find a string of delightful silk shops lining that street.
Looking to snag some authentic local souvenirs or gifts? Look no further! The Old Quarter is the perfect place to satisfy your shopping cravings. And let's not forget about the culinary delights awaiting you. This neighborhood is a haven for foodies, with an abundance of delicious local eateries!
It's a place where tradition meets modernity, where vibrant streets tell stories, and where you'll be able to discover many hidden gems, indulge in local flavors, and soak up the lively atmosphere. Your journey through the heart of Hanoi starts right here!
The best way to explore the old quarter is by taking a Hanoi guided walking tour with a local guide. We can highly recommend this one!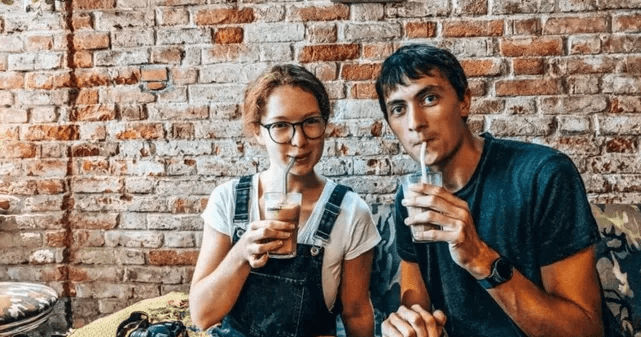 Drink coffee!
Forget everything you think you know about coffee, because coffee in Vietnam is unlike anything you've ever tasted before!
Believe it or not, Vietnam proudly holds the title of the world's second-largest coffee producer. The love affair with coffee began during the French colonial era and has only flourished since then. The result?
A coffee culture that you won't find elsewhere! And here's the exciting part: in Hanoi, remarkable coffee shops are just a stone's throw away. You're never more than two steps away from a fantastic café, where locals and tourists gather to relish the aromatic brew. In Vietnam, coffee is so much more than just a drink, it's a lifestyle. Much like the famous Bia Hoi (Vietnam's iconic beer), coffee sits at the centre of many social circles, essentially acting as the beverage that bonds everybody together!
We hired a local guide that took us to the best and most iconic coffee spots in the city! Places we would have never be able to find ourselves otherwise. You can book a private Hanoi coffee tour and we will help you to find the best coffee spots in Hanoi!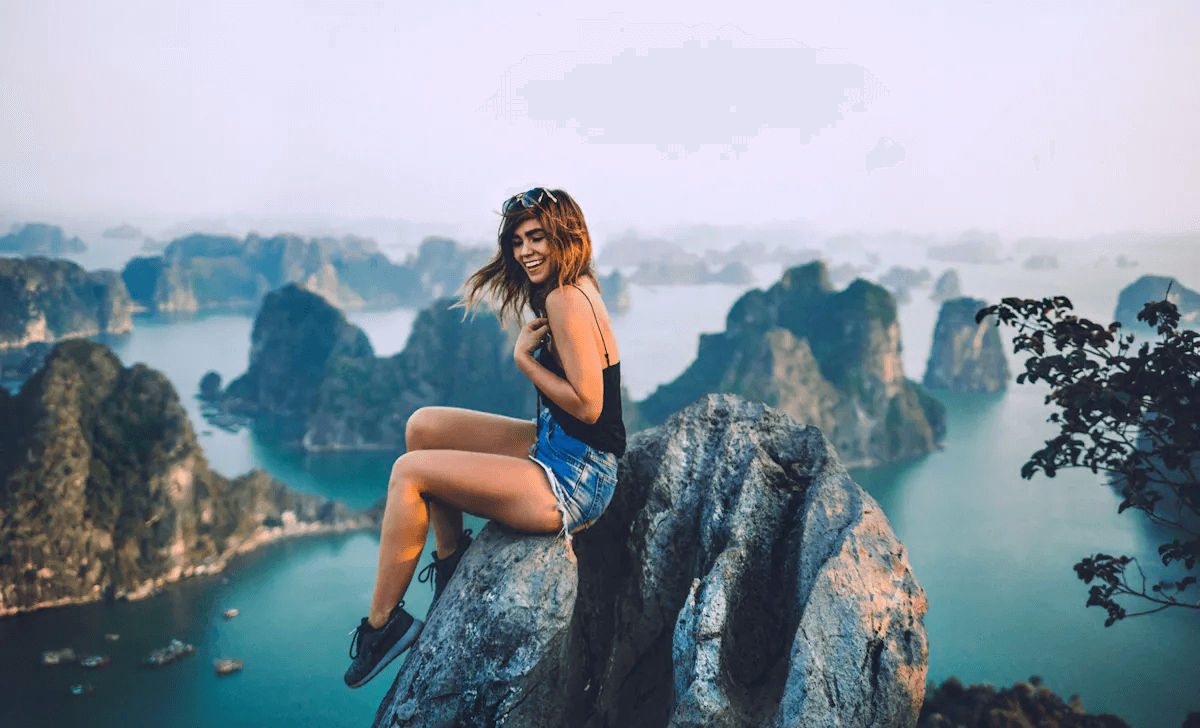 Take a day trip to Halong Bay
Ha Long Bay is an absolute gem that you simply cannot miss on your Vietnam adventure. This natural wonder has rightfully earned its place among the world's most breathtaking sites, recognized by UNESCO for its exceptional beauty.
What makes Ha Long Bay so extraordinary? Imagine limestone karsts rising majestically from the turquoise waters, creating mesmerizing landscapes. As you embark on a boat trip, you'll witness floating villages where locals skillfully fish, immersing yourself in their unique way of life.
For the more adventurous souls, hop into a kayak and explore the bay's hidden corners. Paddle along the stunning white-sand beaches, surrounded by lush greenery, and feel the serenity of this enchanting paradise.
The best part? Ha Long Bay is just a short ride away from Hanoi, making it an ideal destination for a day trip. Be sure to book a private Day trip to Halong Bay from Hanoi and you will be able to see all the top spots in 1 day.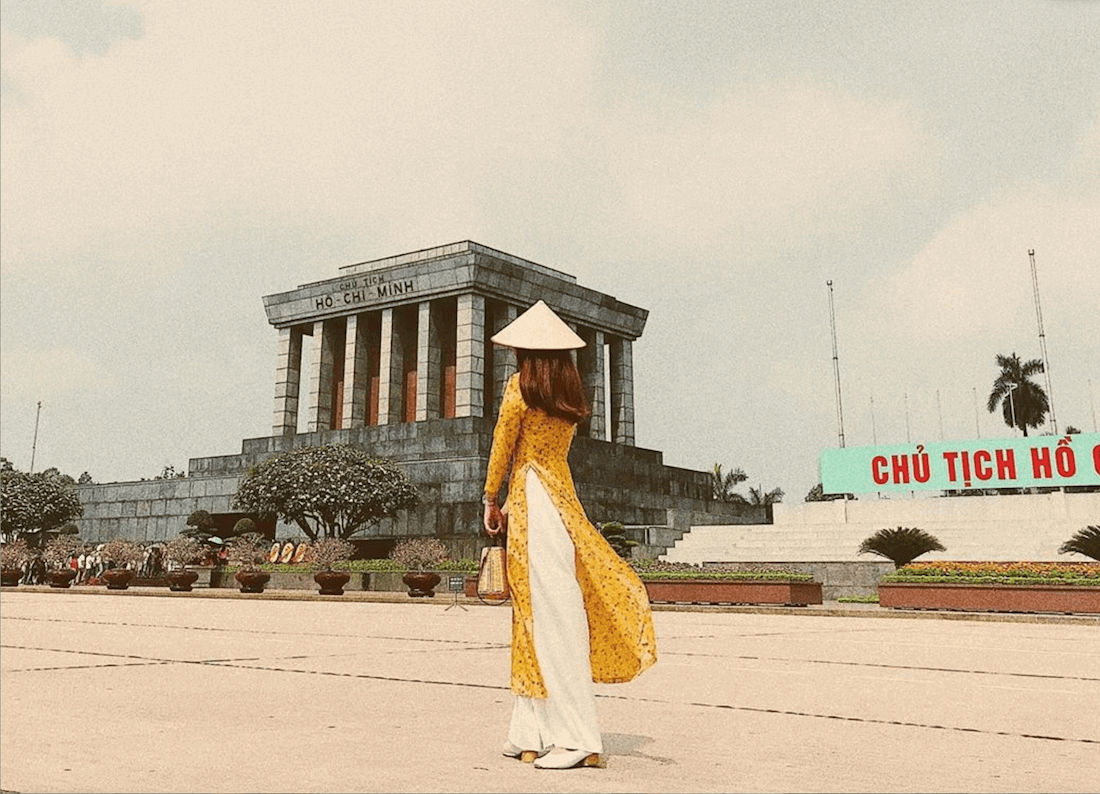 Book a Hanoi Instagram tour
A Hanoi Instagram tour will take you to the most Instagrammable spots in Vietnam's capital, all in one day! This full-day tour is designed to immerse you in the vibrant culture while taking you to the most iconic landmarks, hidden gems, and delightful surprises along the way.
Get your camera ready, because there will be plenty of insta-worthy moments! You'll visit the Temple of Literatur, the Long Bien Bridge, the St. Joseph's Cathedral, the Huc Bridge on beautiful Hoan Kiem Lake, the Tran Quoc Pagoda and the Ho Chi Minh Mausoleum. Our guide didn't only share fascinating stories and insights but also served as our personal photographer! What a fun day! You can book this tour HERE!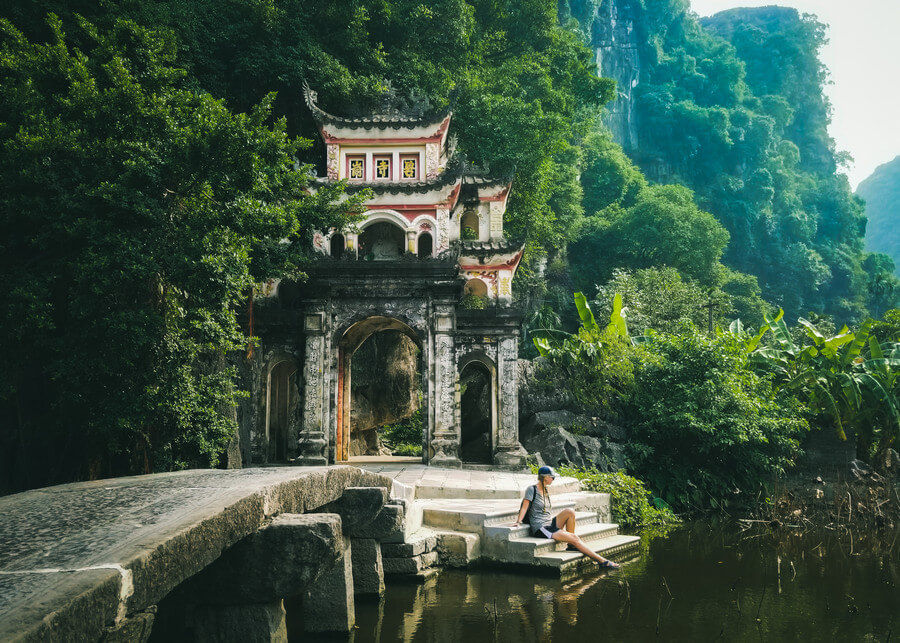 Visit Ninh Binh, Ha Long Bay on land
Another UNESCO World Heritage Site you shouldn't miss out on is Ninh Binh, a place so beautiful you would think it only exists in dreams! After a 2 hour drive from Hanoi, you'll arrive at the 'Ha Long Bay on land' where you can experience the most rural and authentic side of Vietnam.
Away from the bustling city center of Hanoi, you'll have the chance to get friendly with the locals, their culture, meet friendly villagers, and visit one of a kind pagodas, striking limestone cliffs, and surreal landscapes. We also did a boat tour in Tam Coc, which we can highly recommend!
Mind you, getting there under your own steam is possible, but do yourself a favor and book a private tour! It's so much easier and comfortable!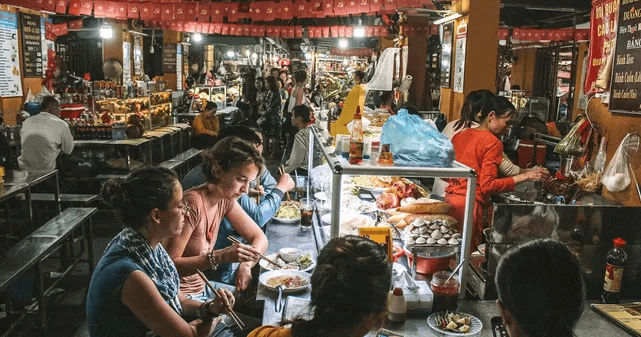 Eat street food
When it comes to culinary delights, Hanoi is an absolute paradise for foodies! Trust us, you don't want to leave Hanoi without indulging in the vibrant street food scene! Make sure to try some of the most famous Vietnamese dishes such as Banh Mi (stuffed French baguette), Pho (Vietnamese noodle soup), Vietnamese egg coffee and some Bun Cha (barbecued pork with rice vermicelli)!
We booked a street food tour -so we could focus on the food only :) - and we booked it HERE!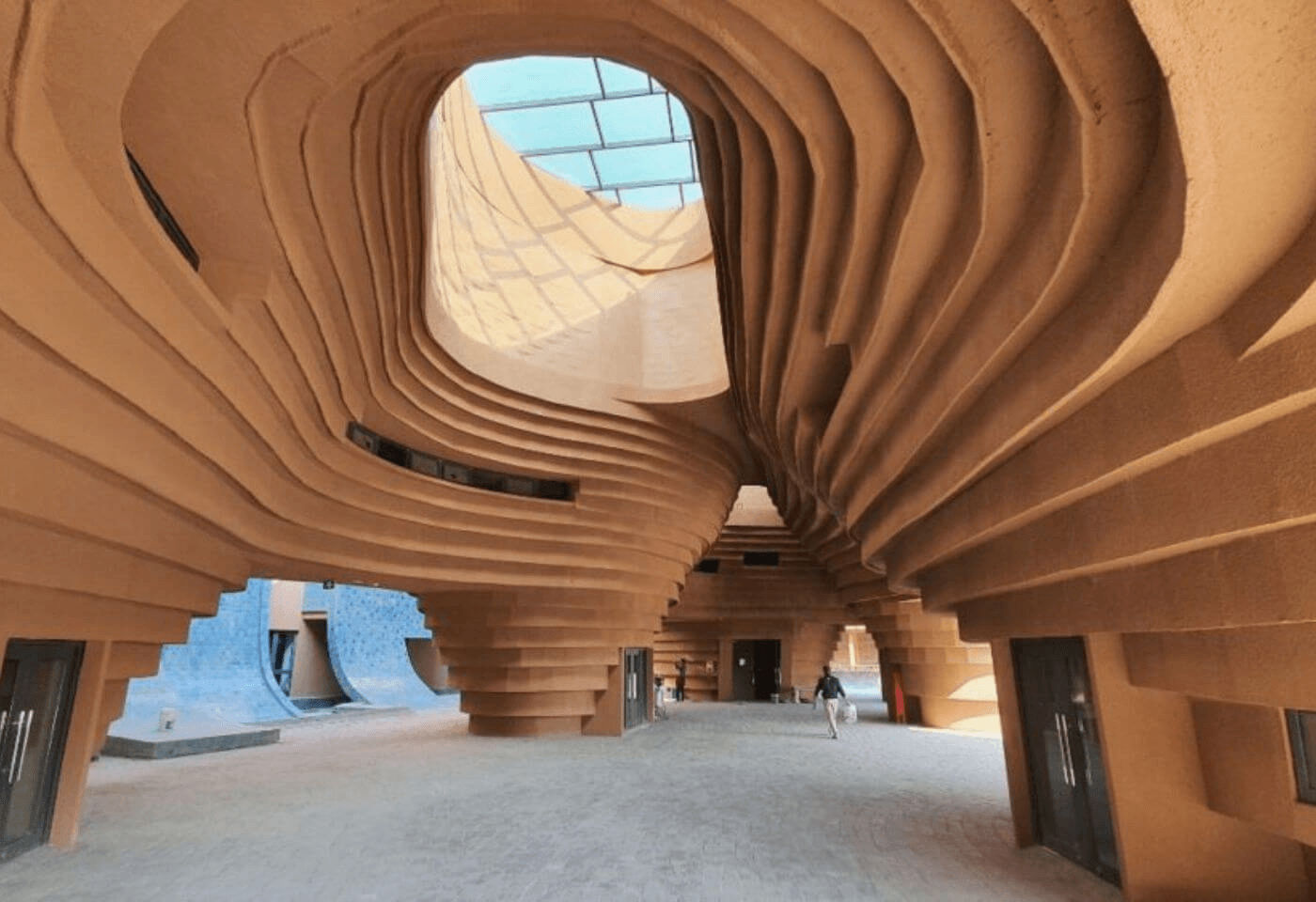 Make your own ceramics at Bat Trang pottery village
If you're obsessed with looking at ceramics, buying ceramics and making ceramics, listen up! Just a very short drive away from Hanoi, you will find Bat Trang Pottery village, a ceramic wonderland!
Here you can find handmade pottery on every corner of the street, hell, you can even make your own creations and learn from the most gifted local artists! The village even has its own pottery museum where you can learn everything you ever wanted to know about this craft! It's worth going there, even if it was only for the design of the museum, which is a stunning masterpiece!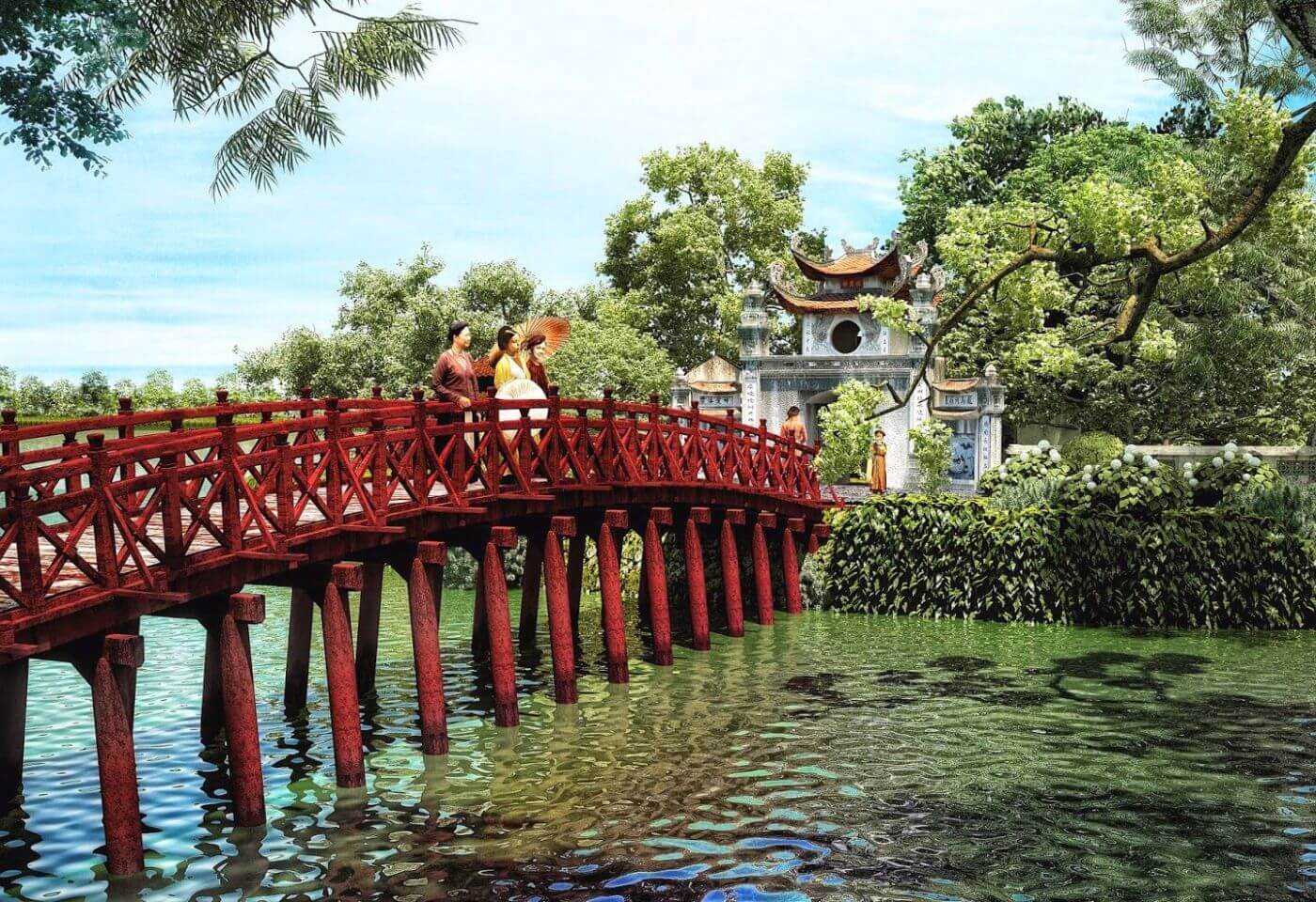 Conclusion
So yes, there are a lot of things to do and see in Hanoi but perhaps the greatest joy of all lies in the warm hospitality and genuine smiles of the Vietnamese people. Make sure to engage with the locals, learn about their traditions and embrace the true essence of Vietnamese culture.
Hanoi promises an unforgettable experience, so, pack your bags, embark on an adventure, and let the charm and allure of Hanoi leave an indelible mark on your soul. The wonders of this captivating city await, ready to be discovered and cherished forever!
Hanoi should undoubtedly be your starting point for an unforgettable journey through Vietnam. However, if time permits, we highly recommend venturing further south to explore the wonders that await in Ho Chi Minh City, Hoi An, and even the tropical paradise of Phu Quoc. Ho Chi Minh City, the buzzing metropolis formerly known as Saigon, will sweep you off your feet with its energetic vibe. Dive into the hustle and bustle of the streets, where modern skyscrapers stand tall alongside historical landmarks.
Hoi An, is a town that oozes charm with its enchanting streets adorned with colorful lanterns. Explore ancient architecture, and get lost in a labyrinth of unique shops. Get fitted for custom-made clothes and witness the mesmerizing lantern-lit night markets. And if you're in need of some tropical vibes, hop on over to Phu Quoc Island, where sun-soaked beaches and crystal-clear waters will be your new reality!
Get your VACATION on!
Expertly curated emails packed full of vacation inspiration, travel tips and more!