 Angel's Billabong
A Natural Wonder on Bali's Coast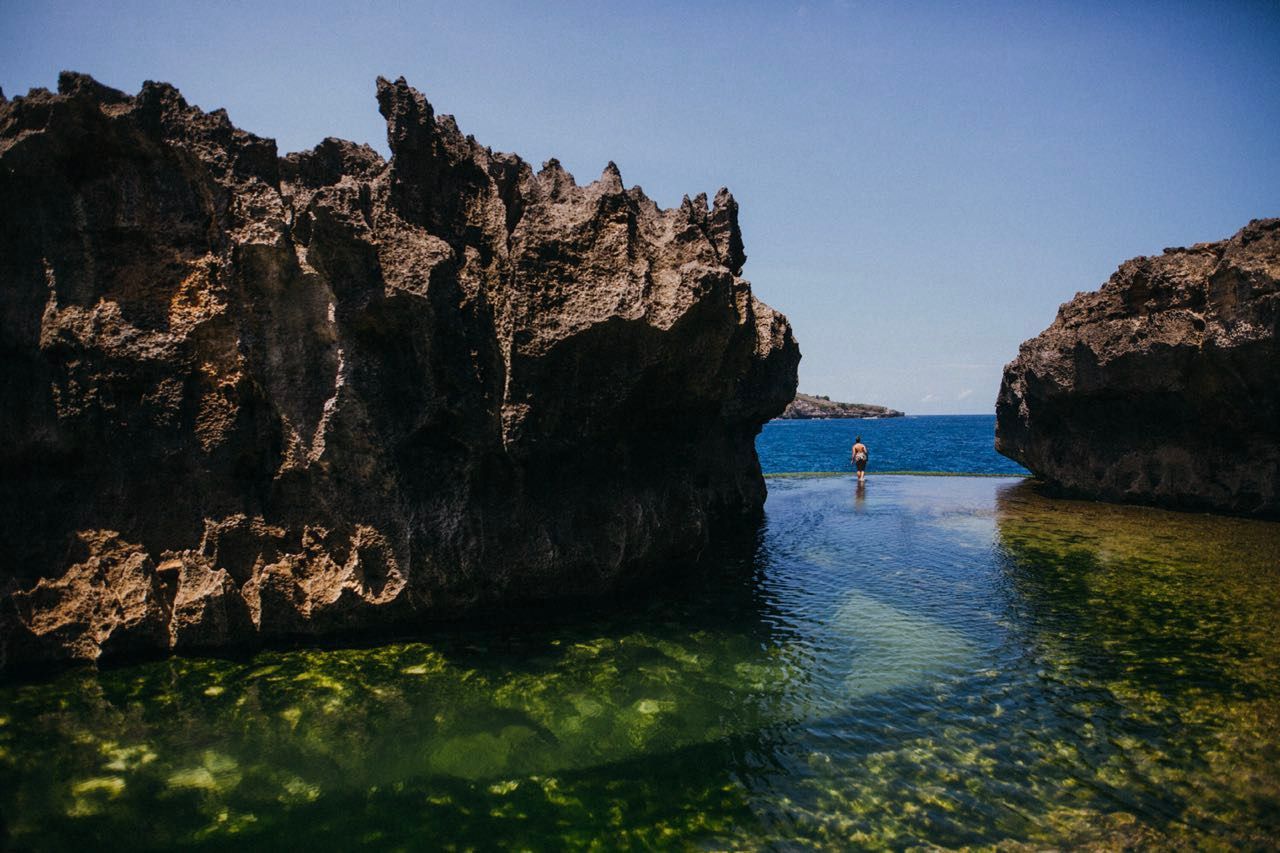 Angel's Billabong
A Natural Wonder on Bali's Coast
Attractions Details
| | |
| --- | --- |
| 📌 Address | 7C8X+HHX, Sakti, Nusa Penida, Klungkung Regency, Bali, Indonesia |
| ⏰ Opening Hours | 24 Hours |
| 💸 Entrance Fee | IDR 5,000 |
Find it on google maps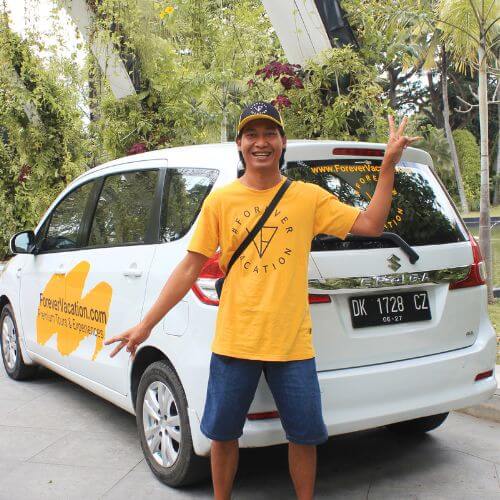 Beni
Local tour guide
"To fully enjoy your visit to Angel's Billabong in Bali, arrive early in the morning to beat the crowds and witness the breathtaking natural infinity pool at its most tranquil state. Don't forget to bring your snorkeling gear as the crystal-clear waters offer a unique opportunity to swim among colorful tropical fish and vibrant coral reefs."
What is Angel's Billabong?
Angel's Billabong is a natural infinity pool located in Nusa Penida, a small island just off the coast of Bali, Indonesia. It is situated on the edge of a rocky cliff overlooking the Indian Ocean, offering breathtaking views of the turquoise waters and surrounding landscapes.
History of Angel's Billabong
The history of Angel's Billabong can be traced back to the formation of the island itself. Over thousands of years, the ocean waves have carved out a natural pool by eroding the surrounding rocks, creating a unique and picturesque attraction for visitors.
When organizing your tours in Bali, be sure to include a visit to the mesmerizing Angel's Billabong Bali
Visit Angel's Billabong on Our:
All-Inclusive

Nusa Penida Instagram Tour: Legendary Spots

Let us show you the Nusa Penida Legendary Spots with this full-day, private tour. This jam-packed Bali tour takes you to all the best spots on this stunning island, including Broken Cliff, Kelingking Cliff, Angel's Billabong and Crystal Bay. This is an all-inclusive trip, so you won't have to worry about a thing. Enjoy a delicious lunch, swim at the beautiful beaches and take home unforgettable memories.
Why is Angel's Billabong Important?
Angel's Billabong holds great importance for both locals and tourists alike. Its natural beauty and stunning views attract visitors from all over the world, contributing to Bali's thriving tourism industry.
Additionally, the pool is considered sacred by the Balinese people, with many believing it to be a reflection of the divine, making it a spiritual destination for locals.
Things to do & see at Angel's Billabong
Natural Infinity Pool: The main attraction of Angel's Billabong is its natural infinity pool. Visitors can swim in the crystal-clear waters or simply relax and take in the mesmerizing view.


Scenic Surroundings: The surrounding cliffs and rock formations offer a stunning backdrop for photography enthusiasts, making it a perfect spot for capturing memorable moments.


Snorkeling and Diving: The nearby Manta Point and Crystal Bay provide excellent opportunities for snorkeling and diving, allowing visitors to explore the diverse marine life of the area.


Trekking and Hiking: Adventurous souls can embark on a trekking or hiking adventure to explore the island's rugged landscapes and witness breathtaking views from different vantage points.
Angel's Billabong is a must-visit attraction in Bali, offering a unique and awe-inspiring experience for nature lovers and adventure seekers.
Our Top Trending Bali Tours:
Its natural beauty, cultural significance, and range of activities make it an unforgettable destination for all who visit.
Attractions Details
| | |
| --- | --- |
| 📌 Address | 7C8X+HHX, Sakti, Nusa Penida, Klungkung Regency, Bali, Indonesia |
| ⏰ Opening Hours | 24 Hours |
| 💸 Entrance Fee | IDR 5,000 |
Find it on google maps
Frequently asked questions
What is Angel's Billabong in Bali known for?

Angel's Billabong is renowned for its natural rock pools, creating a picturesque and tranquil setting where visitors can take a dip and enjoy stunning coastal views.
Is it safe to swim in the pools at Angel's Billabong, and are there any specific precautions to take?

Swimming is generally safe during low tide, but it's crucial to check the tide schedule and exercise caution as conditions can change. Be mindful of the currents and sharp rocks, and follow safety guidelines provided by local guides.
What should I wear and bring when visiting Angel's Billabong to ensure a comfortable and enjoyable experience?

Wear comfortable swimwear, sturdy footwear for exploring, a hat, sunscreen, and sunglasses. It's also a good idea to bring a refillable water bottle, a camera, and some cash for the entrance fee and any local purchases.
Is camping or overnight stays allowed at Angel's Billabong or in the surrounding area?

Camping and overnight stays are generally not allowed at Angel's Billabong or within the immediate vicinity. Visitors typically visit as a day trip from nearby accommodations.
Are there any nearby restaurants or cafes where I can grab a meal or refreshments after visiting Angel's Billabong?

There may be local warungs (small restaurants) nearby where you can enjoy traditional Indonesian cuisine and refreshments. It's a good opportunity to savor local dishes.