 Manta Bay
Area to swim with Manta Rays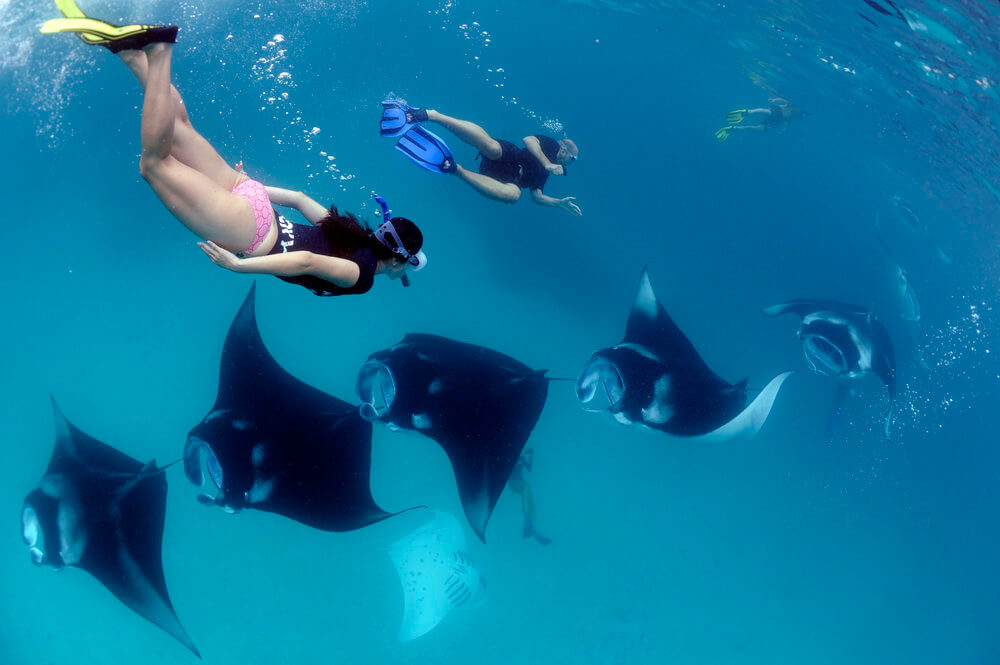 Manta Bay
Area to swim with Manta Rays
Attractions Details
| | |
| --- | --- |
| 📌 Address | Unnamed Road, Sakti, Nusa Penida, Klungkung Regency, Bali 80771, Indonesia |
| ⏰ Opening Hours | 24 hours |
| 💸 Entrance Fee | Free |
Find it on google maps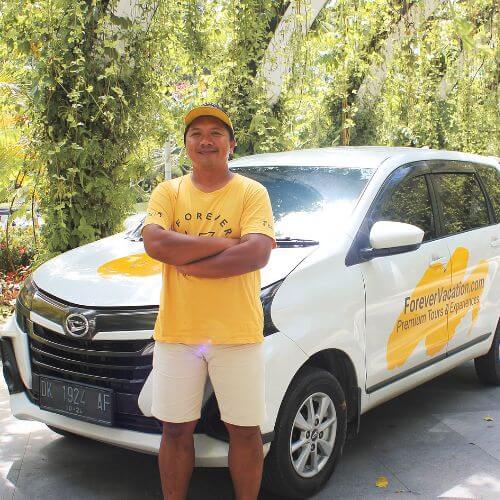 Aji
Local tour guide
"If you're looking to enjoy the breathtaking beauty of Manta Bay in Bali, try to schedule your visit during the early morning hours when the water is calmer and visibility is better for spotting these majestic creatures. Don't forget to bring your snorkeling gear and swim quietly to increase your chances of encountering the graceful manta rays up close."
What is Manta Bay?
Manta Bay is a picturesque bay located in Bali, Indonesia. It is a popular spot for snorkeling and diving enthusiasts, offering a unique opportunity to swim with majestic manta rays.
The bay is known for its crystal-clear turquoise waters and vibrant marine life, making it a must-visit attraction for nature lovers.
History of Manta Bay
Manta Bay has long been a hidden gem in Bali. The bay gained popularity among divers and snorkelers in recent years due to the presence of gentle manta rays. These magnificent creatures are drawn to the bay due to the abundance of plankton, their primary food source.
As word spread about this incredible marine spectacle, Manta Bay became a sought-after destination for those seeking an extraordinary underwater experience. We'd highly recommend putting this on the cards when planning some tours in Nusa Penida!
Visit Manta Bay on Our:
All-Inclusive
Why is Manta Bay Important?
Manta Bay holds great importance for both the local community and tourists alike. It serves as an essential habitat for manta rays, playing a vital role in their conservation. The presence of these gentle giants highlights the importance of protecting Bali's marine ecosystem and raises awareness about the need for sustainable tourism practices.
Additionally, Manta Bay's allure attracts visitors from around the world, contributing to the local economy and promoting eco-tourism in the region.
Things to do & see at Manta Bay
Snorkeling: Manta Bay offers an incredible opportunity to snorkel among graceful manta rays. Visitors can witness these magnificent creatures up close and observe their graceful movements in their natural habitat.


Diving: For certified divers, Manta Bay provides an unforgettable diving experience. Exploring the depths of the bay reveals a vibrant underwater world teeming with colorful coral reefs and a variety of marine species.


Boat Tours: Take a boat tour around Manta Bay to fully appreciate its beauty. The boat ride offers breathtaking views of the bay's pristine waters, lush landscapes, and stunning coastline.


Photography: Capture the mesmerizing beauty of Manta Bay through photography. The clear waters and abundant marine life provide excellent opportunities for stunning underwater and scenic shots.
Visitors to Manta Bay can also enjoy the tranquility of the surrounding beaches, relax on the soft sands, and soak up the tropical sun. The bay's serene atmosphere and unspoiled natural surroundings make it a perfect place to unwind and connect with nature.
Our Top Trending Bali Tours:
All-Inclusive

Nusa Penida Snorkeling Adventure

All-Inclusive

Magical Ubud Rice Terrace Tour

All-Inclusive

Nusa Penida Underground Temple Tour
Manta Bay is a true gem of Bali, offering an unforgettable marine adventure and a chance to witness the magnificence of manta rays. Whether you're a seasoned diver or a first-time snorkeler, this attraction promises an awe-inspiring experience that will leave you with lasting memories.
Attractions Details
| | |
| --- | --- |
| 📌 Address | Unnamed Road, Sakti, Nusa Penida, Klungkung Regency, Bali 80771, Indonesia |
| ⏰ Opening Hours | 24 hours |
| 💸 Entrance Fee | Free |
Find it on google maps
Bali Attractions
Frequently asked questions
What is Manta Bay?

Manta Bay is a popular attraction located in Bali, Indonesia. It is a bay known for its abundance of manta rays.
How do I reach Manta Bay?

Manta Bay is accessible by boat from several points in Bali. The most common way to reach Manta Bay is by booking a tour or hiring a private boat.
Can I swim with the manta rays at Manta Bay?

Yes, swimming with the manta rays is a popular activity at Manta Bay. Snorkeling or diving tours are available that allow visitors to get up close and personal with these magnificent creatures.
When is the best time to visit Manta Bay?

The best time to visit Manta Bay is during the dry season in Bali, which typically spans from April to October. The water visibility is usually better during this time, increasing your chances of spotting manta rays.
Are there any restrictions or guidelines for visiting Manta Bay?

Yes, there are guidelines in place to protect the manta rays and their habitat. Snorkelers and divers are advised to maintain a respectful distance from the mantas and avoid touching them. It is also important to follow the instructions of the tour operators for a safe and responsible experience.