The Ultimate Bali Honeymoon Guide [2023]
The Ultimate Bali Honeymoon Guide [2023]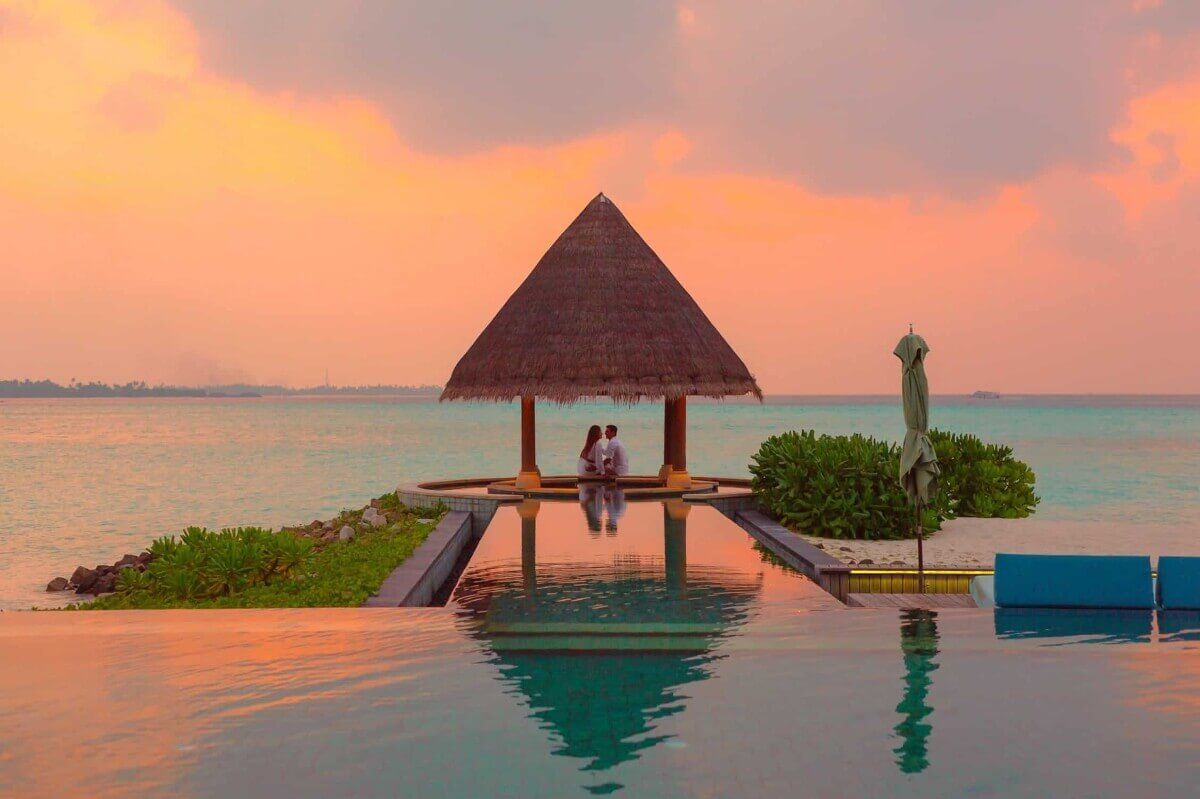 Thinking about having your honeymoon in Bali? Well... you came to the right place.
'Island paradise', a 'true getaway', or even 'heaven on earth', these are just a few of the phrases Bali visitors have rightfully used to describe the island. In reality, it's impossible to accurately describe the beauty found in this little part of the world - it really isn't a surprise so many people want to have their honeymoon in Bali!
Isolated from hectic rush hours, skyscrapers, and fast food joints, Bali is on the top of everyone's must visit list for good reason! There's no other place in the world like this, and you'll never want to leave – a lot of us never do!
Bali has the ability to be whatever you need in the world – happiness, adventure or excitement. Locals believe the island returns whatever you come searching for, and in abundance. Whether tours in Bali on a vacation or an unforgettable honeymoon is what you're looking for, Bali offers it all.
Why Bali for your honeymoon?
Whether it's been only a few months or a year, wedding season is extremely hectic and your entire family surely wanted to be part of it! Handling the chaos, nerves, and excitement all at once can be extremely stressful.
Your honeymoon is the perfect opportunity to finally get away from it all alongside your partner, your one true love. Bali is one of the top destinations in the world that caters to honeymooners, best friends, and most importantly – lovers. A honeymoon in Bali truly offers it all - an amazing location, unforgettable experiences and a lifetime of memories.
Disconnect your phones, give your attention to the one you truly care about, and enjoy island life the way it's meant to be – laidback, chilled out, and coconut in hand.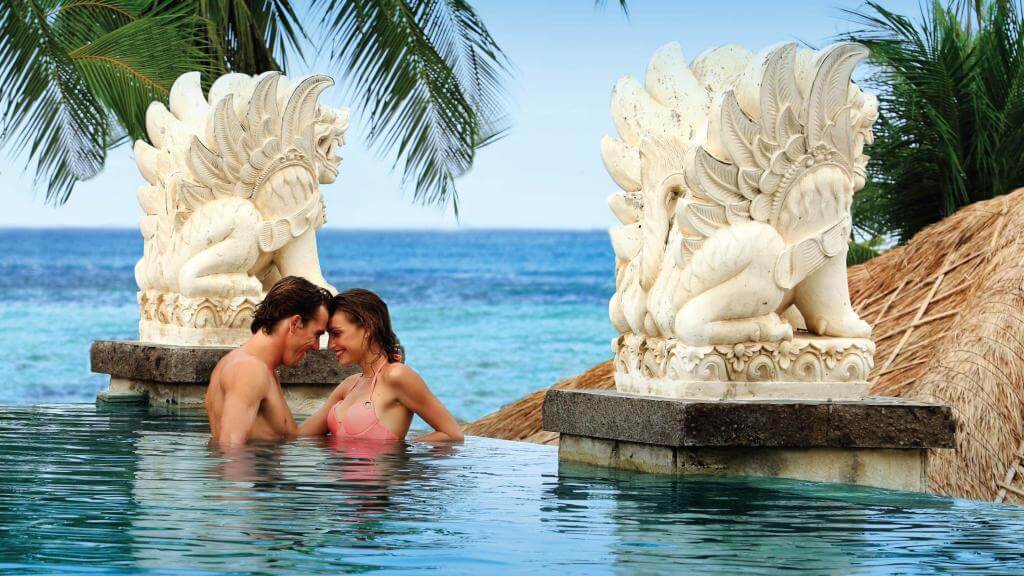 Honeymoon couple in Bali
Top areas to visit on your honeymoon
When planning your honeymoon, it can easily become overwhelming, especially if you're trying to plan an in-depth itinerary for a very short trip. The last few weeks have been full of stress about your wedding, so leave your Bali honeymoon planning to us.
Whether you're a water baby or a hiker, we believe you should see a little bit of everything. Having both your partner and your interests in mind – the below itinerary keeps everyone happy and leaves you with a life changing honeymoon in Bali!
Ubud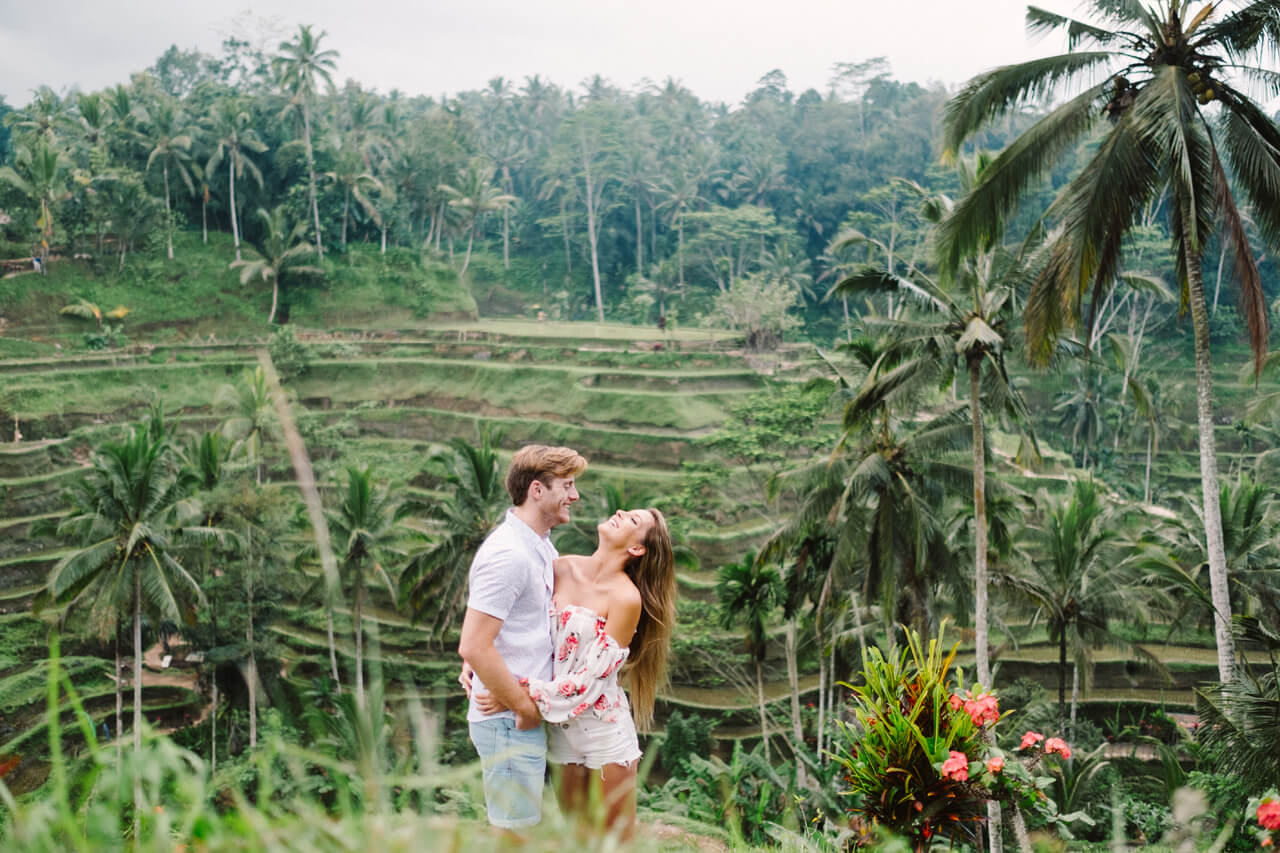 Starting your honeymoon in Bali on a high, we highly recommend heading straight for the hills to a hideaway in Ubud. Serene palm trees, stunning rice terraces, and a spiritual aura will engulf you in this beautiful town. If you have a full day available in Ubud, we would recommend taking our private Ubud tour. Throughout your time here, you'll feel a shift in energy, a deeper connection, and romantic sparks flying.
Seminyak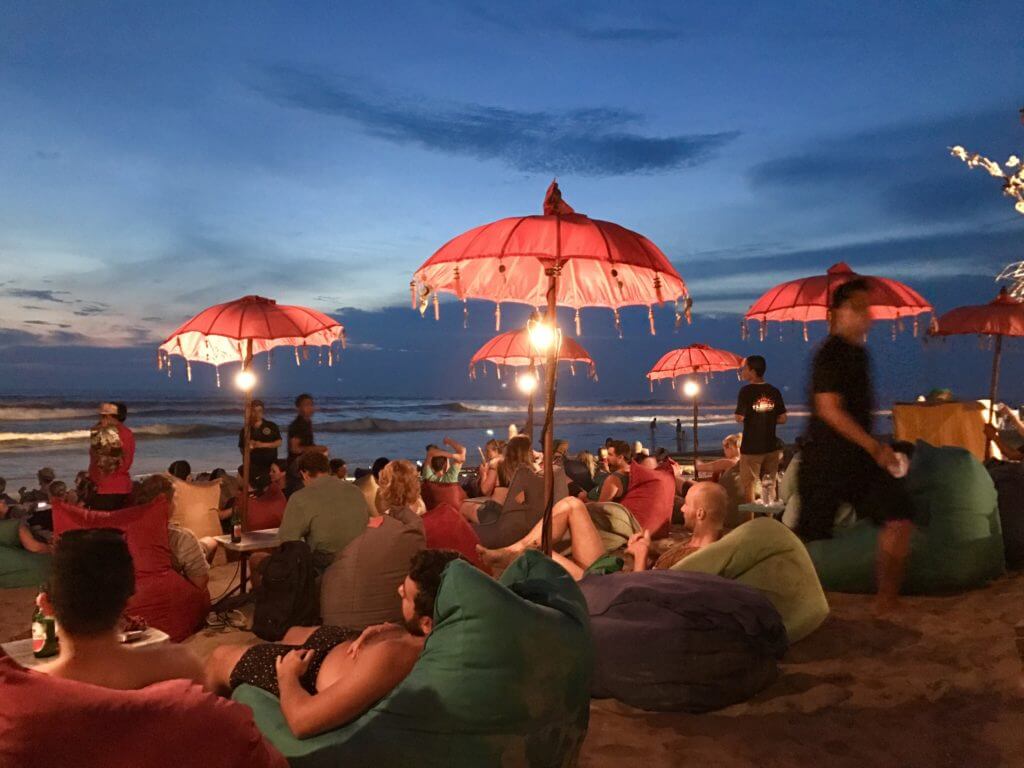 From Ubud, we recommend booking a few nights in the most happening and fun area of the island – Seminyak. Loaded with cafes, cute boutiques, and beyond gorgeous villas – time will fly on your dream honeymoon in Bali as the both of you relax under the sun catching those Bali rays of sunshine. Central to everything, Seminyak is the best location if you're interested in doing day trips to the Nusa islands.
Canggu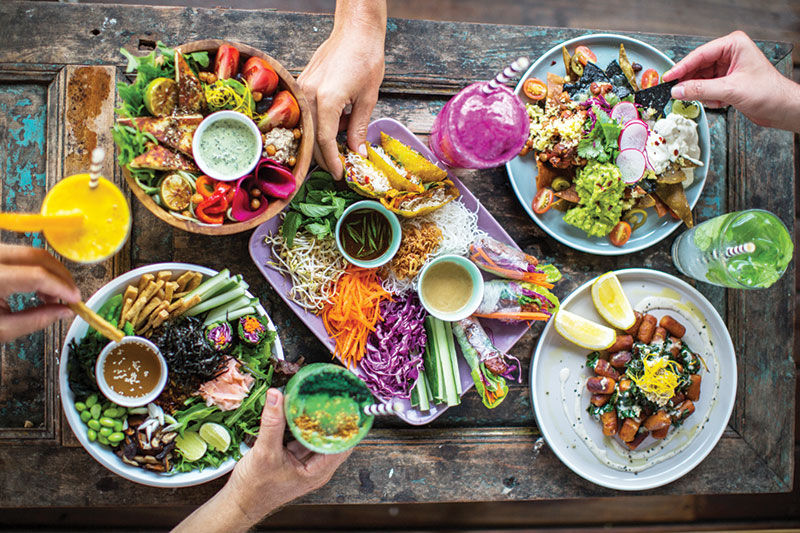 No less than a few years ago, Canggu was a pretty quiet beach town in Bali with only a few hostels (mainly for surfers) and not much else. But over the last few years it has grown into one of the most buzzing tourist destinations. It's now full of beautiful villas, funky cafes and awesome bars that are open til the early hours!
Come here to experience amazing food, take a yoga class, chill at the many beachside warungs, try your hand at surfing and dance the night away! It's a really cool mix of chilled out vibes during the day and party time at night that you're sure to both enjoy, and overall provides a great amount of activities for your honeymoon in Bali.
While you're there you should definitely check out Lola's Cantina Mexicana for awesome vegan Mexican food, The Shady Shack for the best smoothie bowl you'll ever had, Luigi's Hot Pizza for insane pizza and a great party, as well as Deus Ex Machina for live music every night. You shouldn't skimp on the food when you're planning your Bali honeymoon!
Uluwatu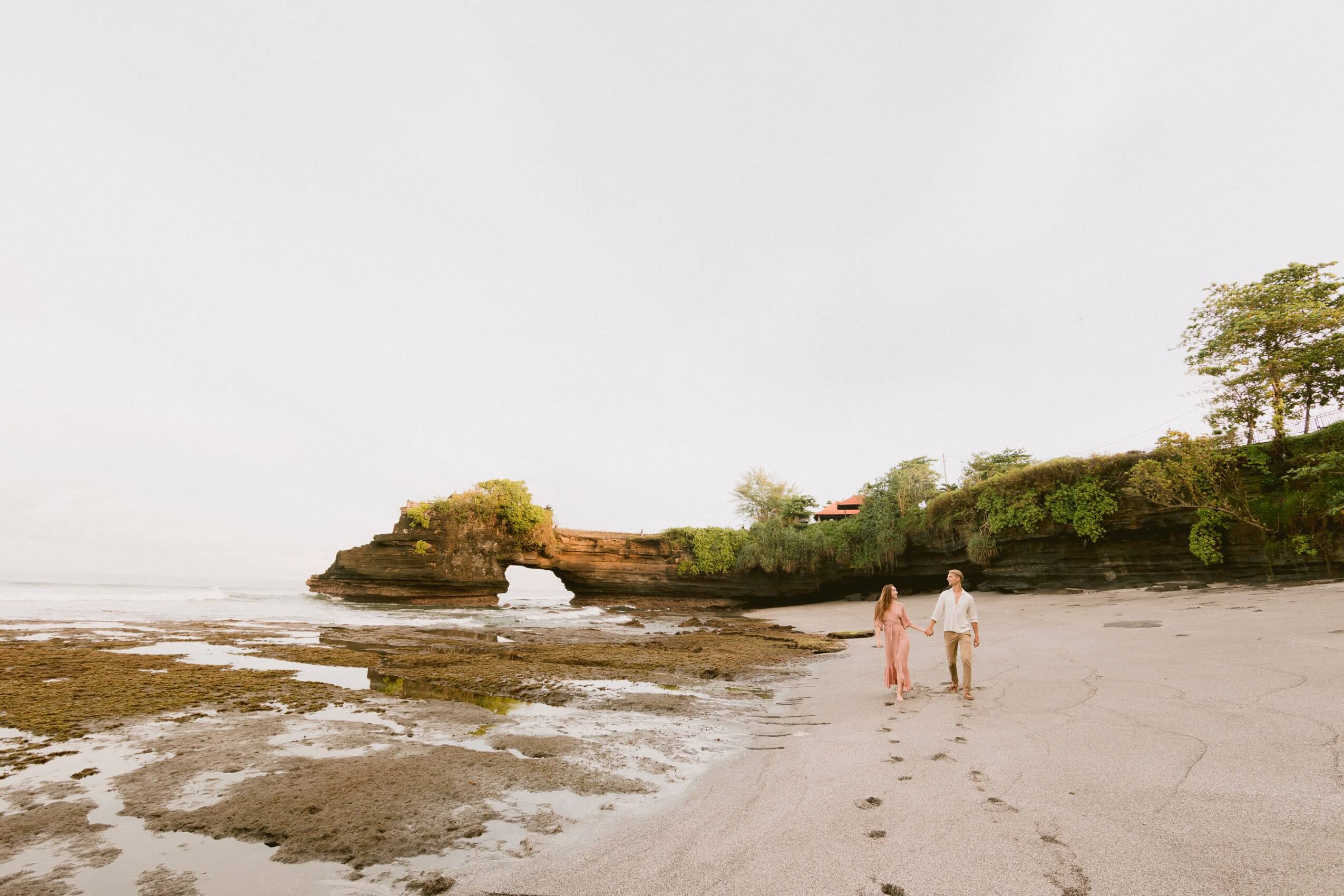 Lastly, book yourselves into a gorgeous cliffside villa facing the Indian Ocean in Uluwatu. During the day, choose to relax out in the sun or surf the best waves you've ever seen. At night, choose from a variety of beach clubs to grab a drink or dance the night away. And don't forget to catch the sunset at Uluwatu temple! If you have a full day available in Uluwatu, we would suggest taking our private, Uluwatu Instagram Tour, to see the best beaches and instagrammable spots in Uluwatu.
Our Favorite Honeymoon Tour
All-Inclusive

Bali VIP Ultimate Spa Experience & Tanah Lot Temple Visit

If you've come to Bali to experience one (or more!) of its luxury spas, this tour is for you. The Bali VIP Ultimate Spa Experience & Tanah Lot Temple Visit is an 8-hour, fully immersive, all-inclusive tour. If it's a spa you want, it's a spa you'll get! Rejuvenate with a 3-hour Sun & Moon massage at Prana Spa in Seminyak and enjoy a delicious Balinese lunch. In the afternoon you can immerse yourself in the local culture with a visit to the Tanah Lot Temple.
Top hotels to stay at on your Bali honeymoon
Your entire life you've dreamt of having a luxurious Bali honeymoon – it's your one chance to have the romantic getaway you both deserve. Whether you're at spa treatments, beach clubs, or restaurants, it's the hotel you always remember about a trip, so it's important to get it right!
When talking about luxury, Bali doesn't take any shortcuts – no where in the world does high-end service quite like the Balinese. This is your chance to really experience that with some of the best hotels in Bali!
The Mulia, Nusa Dua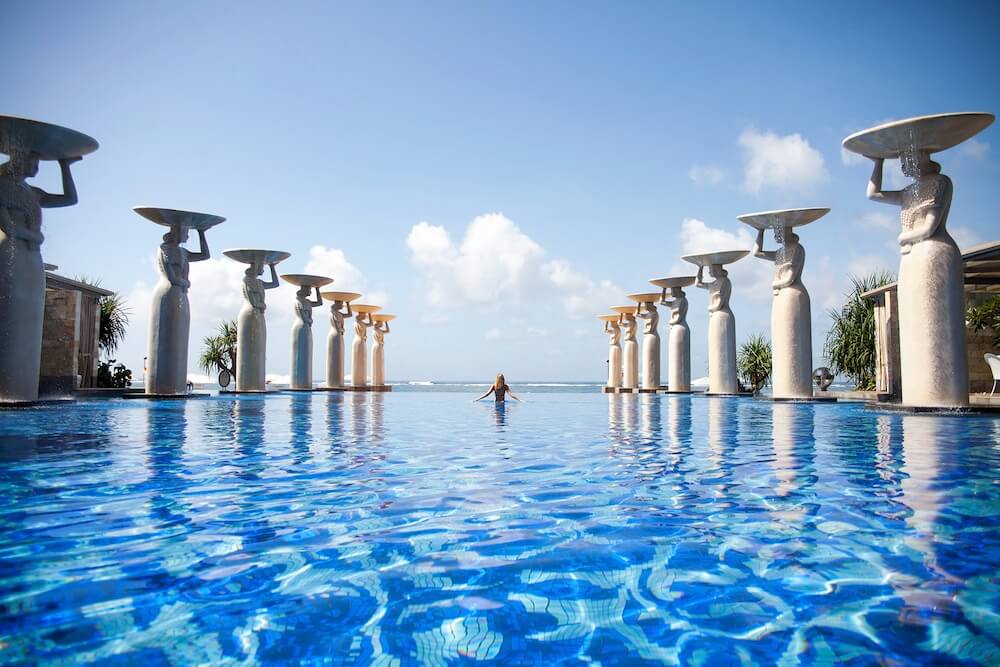 Kept hidden in an exclusive area of Nusa Dua, a haven for luxurious resorts, one of our favorite hotel picks for a Bali honeymoon is The Mulia. A 5 Star resort which is the epitome of luxury, offering world class amenities with unparalleled service and attention to detail. Whether you choose suites, serene villas, or elegant rooms, we guarantee you'll truly be taken care of here.
Website: https://www.themulia.com/mulia-bali/
Ritz Carlton, Nusa Dua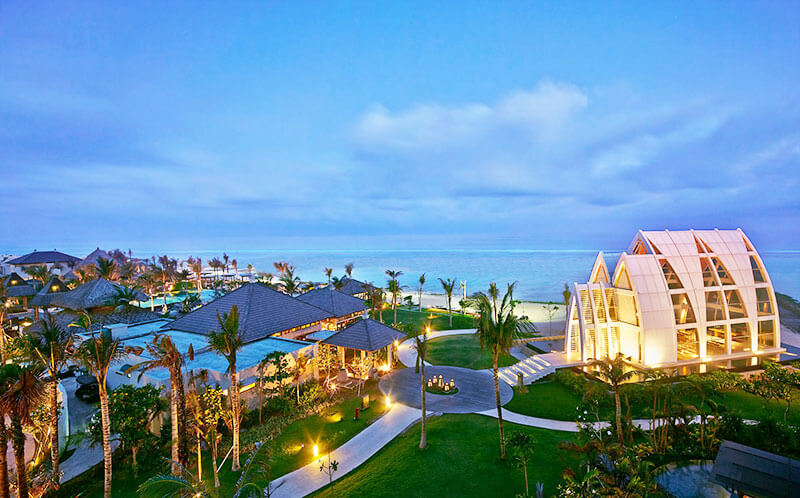 A massive property spanning miles across Nusa Dua, the Ritz Carlton is a real life paradise. With personal butler service, romantic meals under star-lit skies and spa treatments including pearls and seaweed, the Ritz Carlton is unparalleled to any other resort on the island.
As soon as you arrive, you instantly feel the high level of service they provide, and throughout your Bali honeymoon, you'll feel cared for exactly as needed. We highly recommend choosing to do the traditional Soul Purification Ritual to welcome your new life phase.
Website: https://www.ritzcarlton.com/en/hotels/indonesia/bali
The Edge, Uluwatu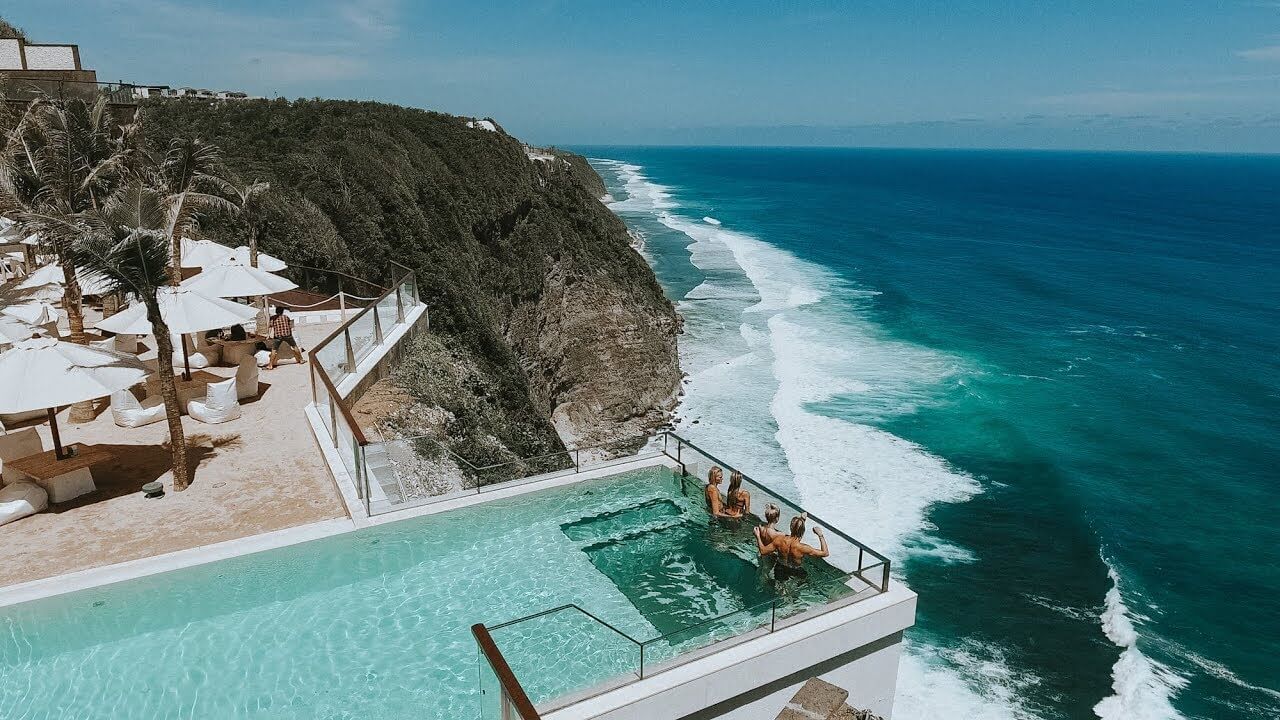 While Nusa Dua may have stunning properties, it's The Edge in Uluwatu that has truly captured our hearts. Hanging (as the name suggests), directly on the edge of a 530ft limestone cliff, this luxury villa resort spoils you with spectacular views beginning at the shore of the Indian Ocean and spanning across to the very edge of the world.
Whether you're an Instagram influencer or just enjoy taking photos, you won't be able to resist capturing the magazine-worthy shots from every angle of this property - perfect to help remember your dream honeymoon in Bali!
Website: https://www.theedgebali.com/
The Legian, Seminyak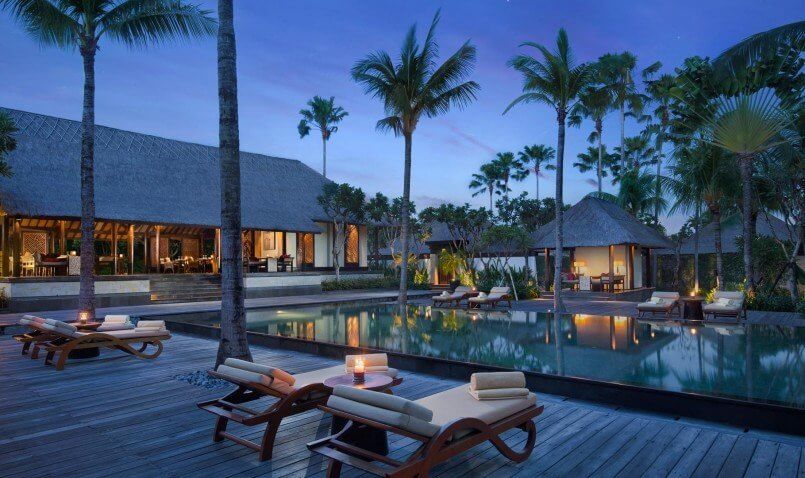 This wouldn't be a guide to the best honeymoon in Bali without mentioning The Legian! The Legian in Seminyak is an exclusive all-suite hotel set in landscaped tropical gardens, offering unrivaled views across the Indian Ocean. Flanked by a quiet beach, this luxurious property offers a unique chance to experience the magical island of Bali in a relaxed setting.
Surrounded by landscaped gardens and lotus ponds, The Legian Bali boasts exquisite accommodation style. Situated in a quiet enclave in Seminyak, this exquisite residence that redefines luxury, offers guests the ultimate in privacy, and unobtrusive, yet flawless, personalized service.
Website: https://lhm-hotels.com/legian-bali/en/
Hanging Gardens of Bali, Ubud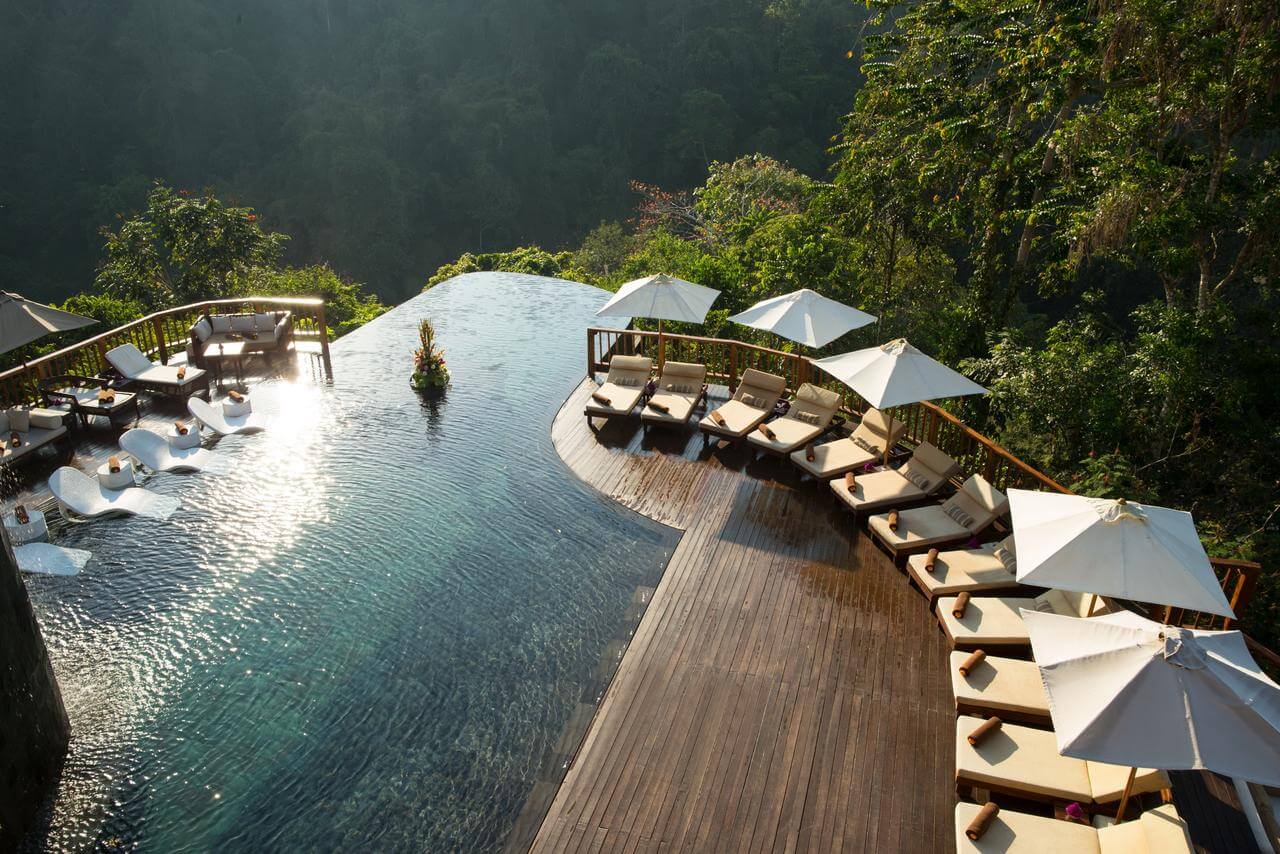 This five-pearl resort is best known for its breathtaking main pool, which sits dramatically over jungle treetops and offers gorgeous vistas of the gorge below. With a secluded location about 30 minutes from Ubud, the hotel offers a peaceful rain forest getaway, complete with a luxurious spa and dining options that range from an on-site restaurant, bar, and cafe, to romantic private dining experiences.
Website: https://hanginggardensofbali.com/
Top restaurants to visit on your Bali honeymoon
El Kabron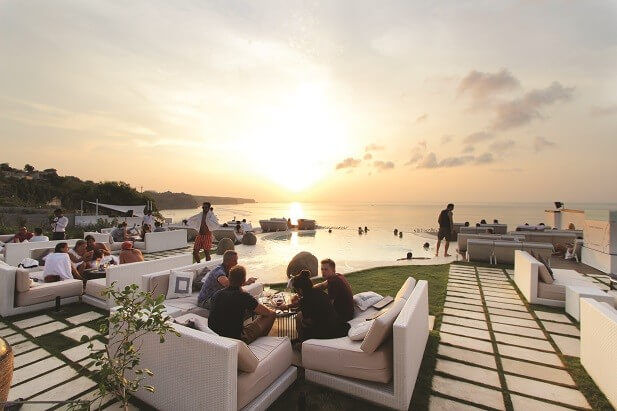 Your honeymoon in Bali should be all about romance, and nothing is more romantic than dinner in a beautiful restaurant. And the island is constantly placing itself at the top of international fine-dining charts.
El Kabron is one restaurant that you cannot miss. Settled on the south side of the island, this stunning beach-front restaurant and lounge has Spanish soul vibrantly splashed across the venue. The ambiance is amazing and the food is even better – don't forget to make those reservations, you can thank us later.
Website: https://elkabron.com/
Bikini Restaurant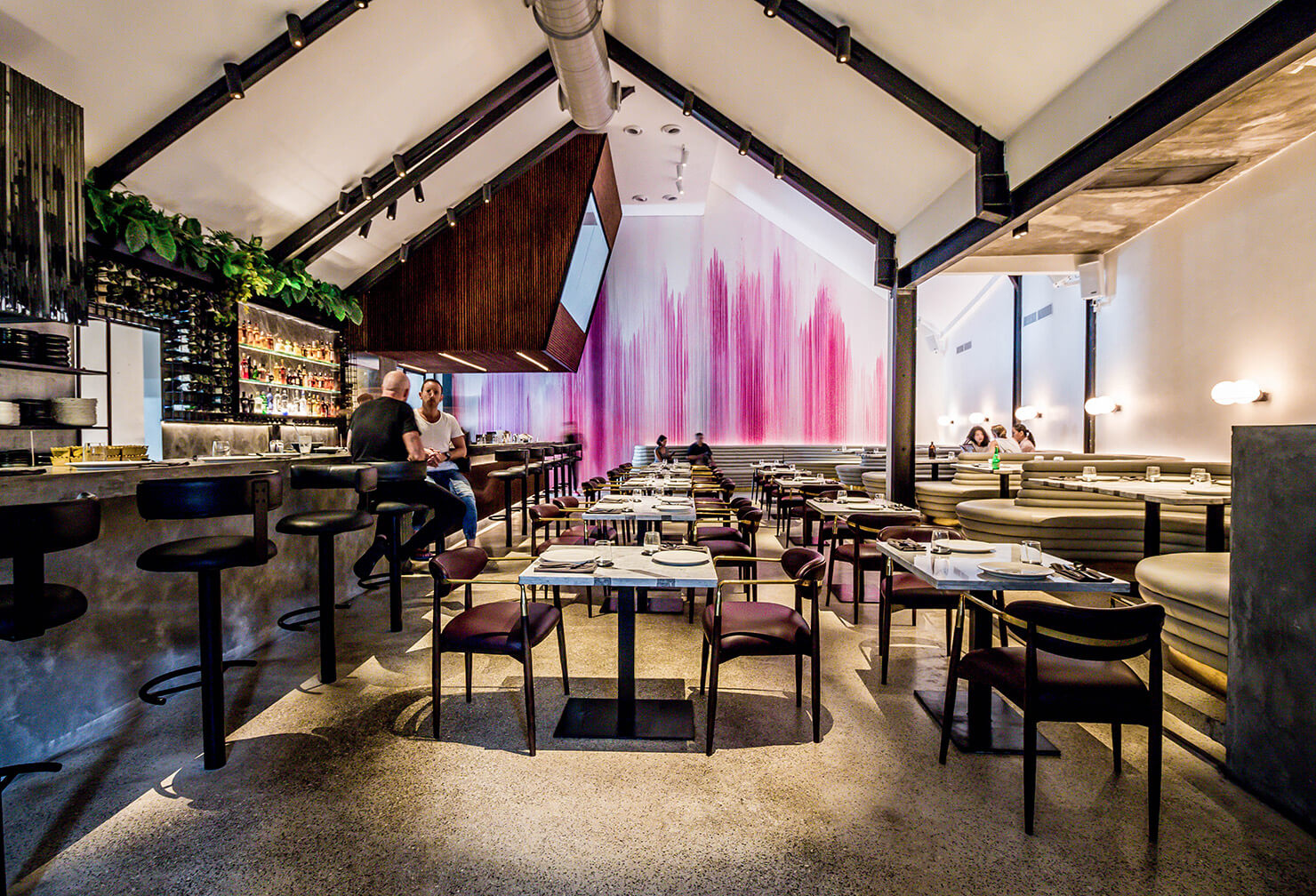 If your honeymoon in Bali happens to take you to Seminyak, the trendiest city on the island, then it's only right to visit the chicest restaurant that's shaking up the city. The wild card in fine dining, a meal at Bikini is like attending the dinner party of the year.
You'll notice how quickly you befriend the entire Bikini team. We recommend choosing the "Feed Me" option where the chef selects your order depending on your tastes. It's fun, light, and an excellent start to a great night. Famously known for their cocktails, we won't tell anyone if you have one too many!
Website: https://www.ulookhotinbikini.com/
Mana Uluwatu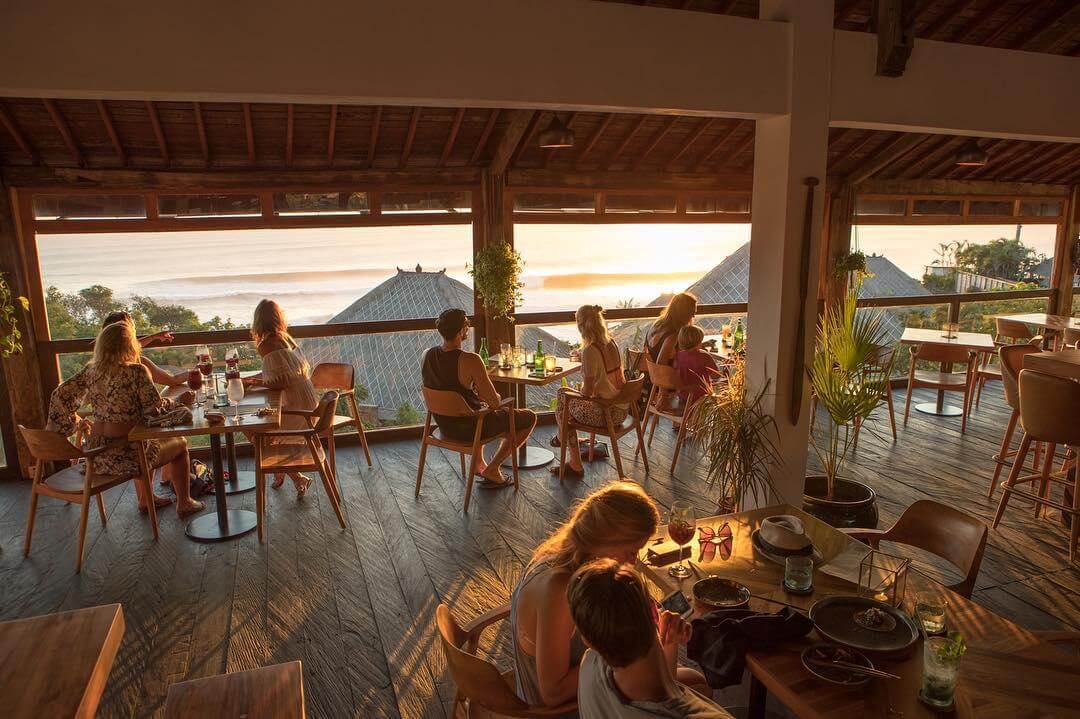 Mana Uluwatu is a new addition to the iconic cluster of breath-taking dwellings, all overlooking enchanting cliff views, world-class waves and golden horizons. Mana Uluwatu is the heart of Uluwatu Surf Villas.
Come to enjoy the spectacular views, and hang for soulful meals and top-tier cocktails. Their menu features eclectic selects from both land and sea. Built with true surfer style and Balinese tradition, the magic of the Mana will be leaving you coming for more.
Website: https://uluwatusurfvillas.com/restaurant/
Fishbone Local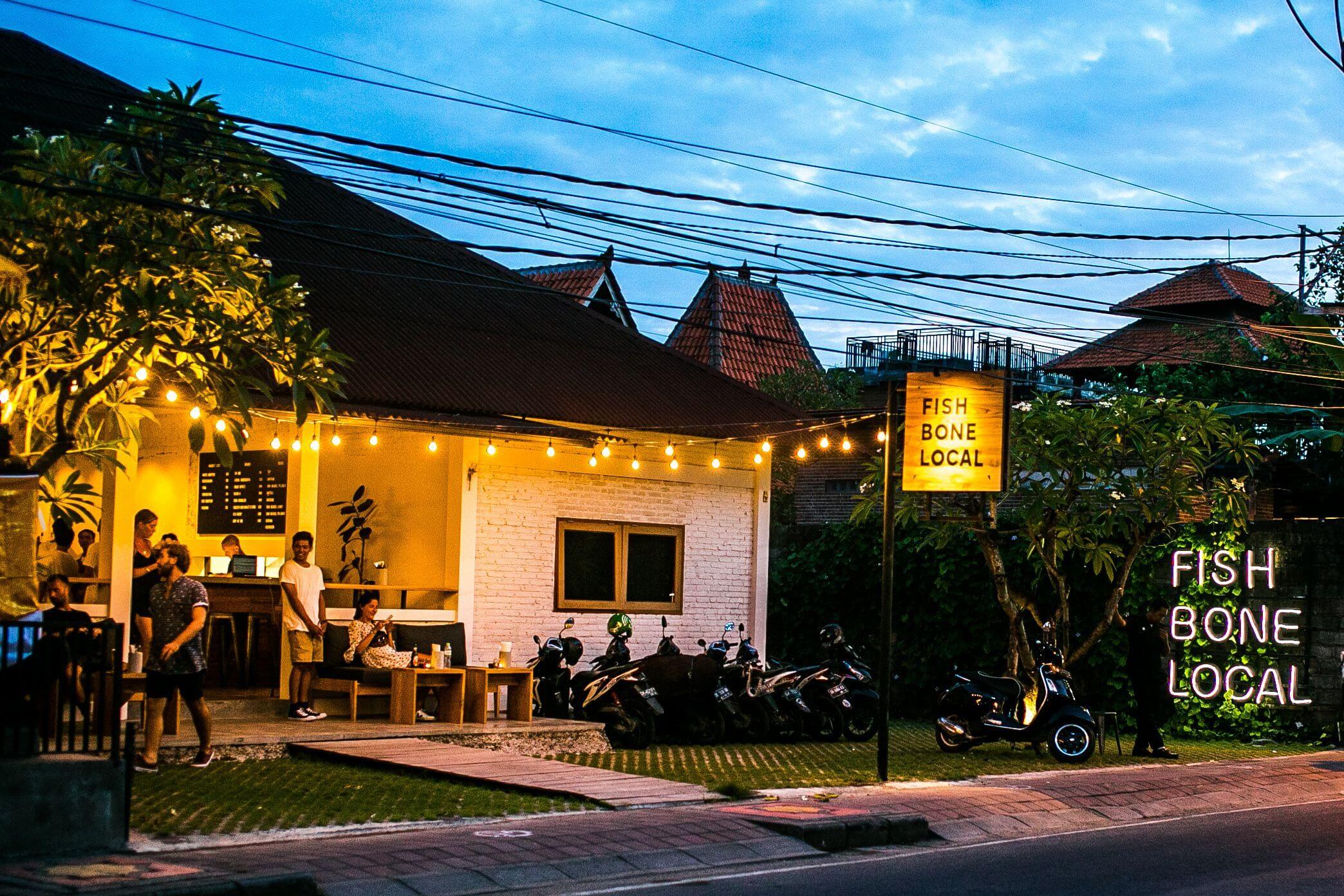 Nestled in the main street of Canggu, where Batu Bolong dips towards Old Man's Beach, stands Fishbone Local, a contemporary eatery and bar that captures the seaside state of mind. Just a short stroll up from the waves, the restaurant has a clear focus: simple, precise preparations of the finest and freshest seafood available.
The market list menu rotates daily, taking its cues from Balinese beachside barbecue, but calls upon other coastal cultures for inspiration too. The bar keeps things short and sharp with a compact list of beer and wine, but the cocktails play a leading role.
Timeless classics using native ingredients like kaffir lime, pandan and pomelo bring new life to old school drinks, while soft drinks, young coconuts and kombucha are also on offer.
At the very heart of Fishbone Local's ethos lies a commitment to stewardship and fair trade. The restaurant has partnered with Bali Sustainable Seafood, a social enterprise company. If you and your partner share a love of seafood and cocktails, Fishbone Local should be a must for your Bali honeymoon itinerary.
Website: https://www.fishbonelocal.com/
Seafood Restaurants at Jimbaran Beach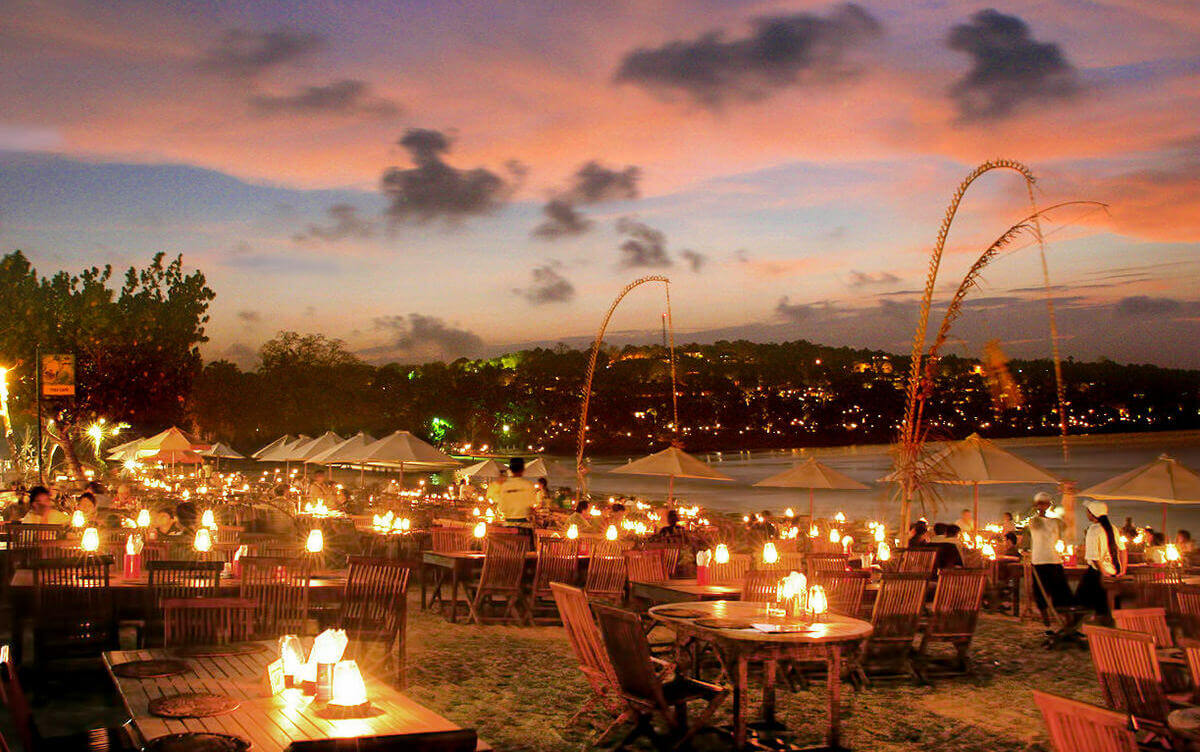 Ditch the fancy venues, strip away the expensive cutlery, and let's talk about being truly romantic. One underrated experience that isn't talked about as much as it should be is the gorgeous sunset dinners that are happening across Jimbaran beach.
For miles and miles, local restaurant owners pull out wooden tables, candles, and white tablecloths across the sandy white beach.
In their shops, they'll have a variety of fresh fish displayed that have been caught that very afternoon – all at an extremely affordable price. This is that perfect last dinner you'll want to plan. Located close to the airport, we encourage guests to book their last night in Jimbaran to comfortably enjoy this experience. Send us a message if you're looking for a great seafood restaurant in Jimbaran.
Top activities for your honeymoon in Bali
There is so much to do whilst on your honeymoon in Bali, the best way to plan your trip is to collectively decide all the activities you want to do, and then time them correctly so that it doesn't become overwhelming. This is your honeymoon trip after all, and you'll want to enjoy all of it - our Bali honeymoon guide should help to narrow down some of the best things to do!
Experience a Balinese Spa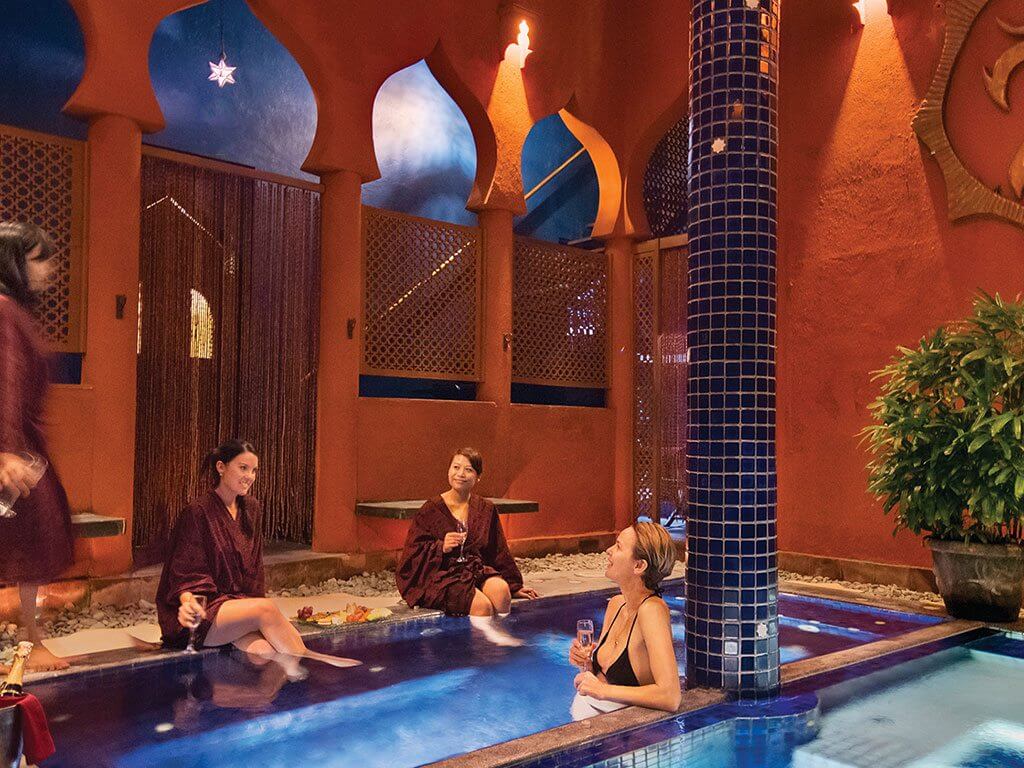 With so many outdoor activities, we always encourage travelers to take a couple of days to really relax, indulge, and do something that'll put a smile on their face - relaxing is just as important to consider when planning your Bali honeymoon itinerary. One of our top tours is our VIP Ultimate Spa Experience.
If you've done the Mount Batur Sunrise Hike, surf lessons, and had your big night out, will be more than a relaxing spa session for you and your partner.
We've partnered with Prana Spa to create a custom "Sun & Moon" spa massage that'll have both of you feeling refreshed and rejuvenated.
Whether it's the beginning or end of your trip, this is a great "pick-me-up" opportunity, and a major highlight to leave for the day before you board your flight.
Go on a day trip to Nusa Penida
For the days you're wanting to be out and about, we highly recommend taking a day trip to Nusa Penida. If you believe Bali is stunning, just wait till you see this little island right over the waters. Beyond beautiful sunsets, crystal clear water, and untouched sand – the picture you have of paradise in your head is what Nusa Penida looks like so it's no wonder why it's a part of so many Bali honeymoon guides!
With ForeverVacation, you can rely on us to organize everything from start to finish. In addition to having a personal guide, you'll be invited to a private group chat with our local team to ensure all your needs are taken care of at any leg of the trip.
Check out the video above for more of what you can expect from our Nusa Penida Instagram Tour: Most Famous Spots.
Take a traditional Balinese cooking class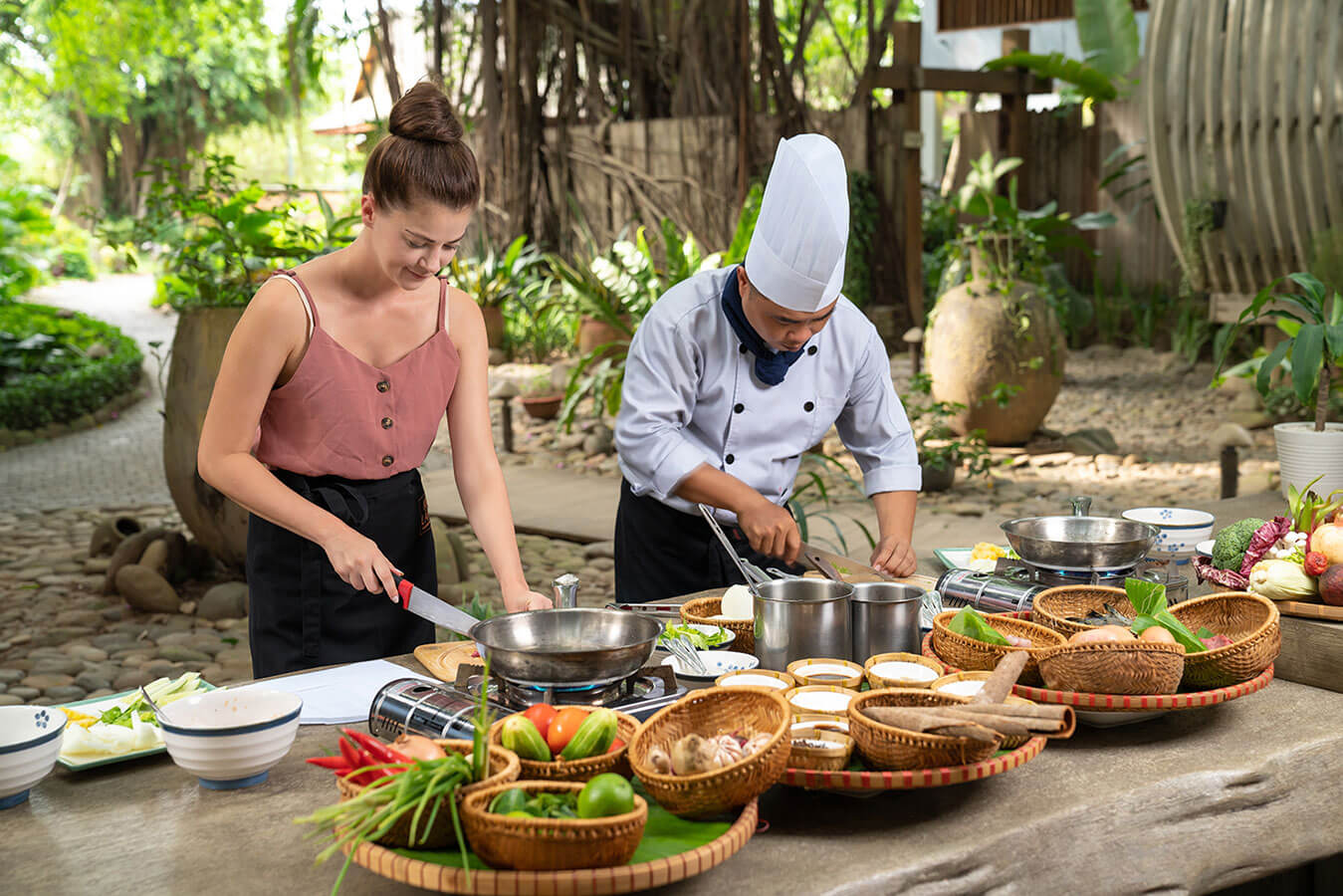 They say you really get to know a person from traveling with them, but we believe you'll really get to know them when you take a cooking class together! More than anything, we love organizing activities that create amazing memories for our guests. Do something unique on your once in a lifetime honeymoon in Bali and take yourselves out of your comfort zones!
Put both of your skills to the test with a really exciting Bali cooking class and see who can make the better Nasi Goreng!
Not only will you have the opportunity to cook a delicious Indonesian meal, you'll also visit a local market to see where your fresh ingredients are purchased. Finish the day with a full immersion into local culture by visiting Tanah Lot – a historic beachfront temple that has the picturesque sunsets!
If this excites you then you will love our Balinese Cooking Class & Tanah Lot Temple Visit, another worthy addition to our Bali honeymoon guide!
Climb a volcano together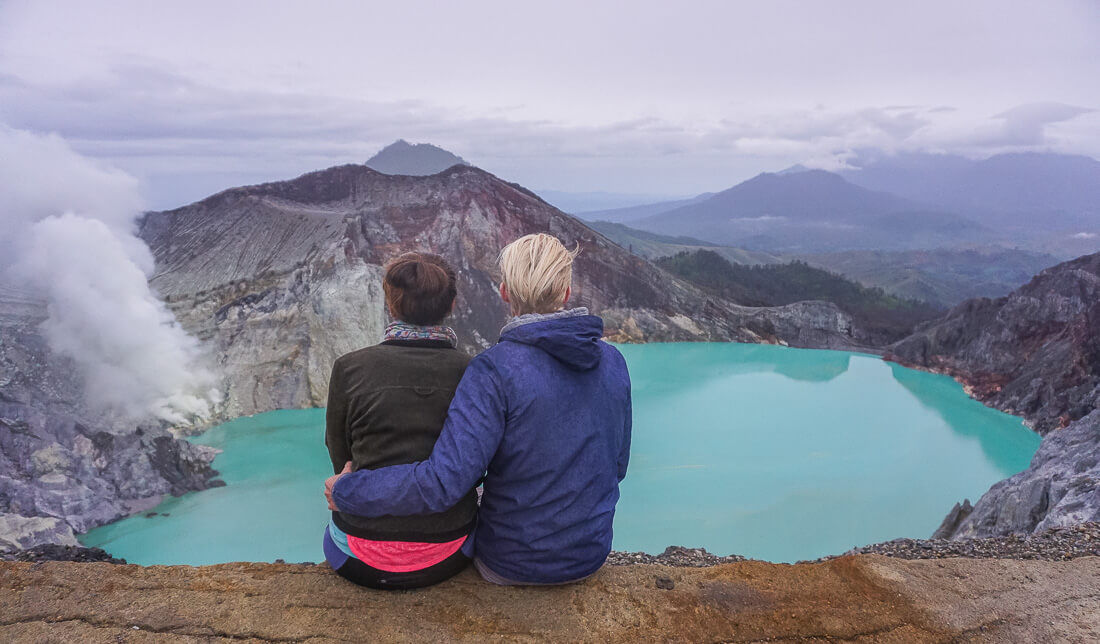 One of the most exciting things it has to offer are its famous active volcano hikes. Among them are Mount Batur, Mount Bratan and Mount Agung - which has caused quite a few disruptions over the past few years.
But if you're looking to be blown away on your honeymoon to Bali, we recommend booking a Mount Ijen tour. Also known as the Kawah Ijen Crater, it really is spectacular, featuring the largest acid lake in the world and the only natural 'blue fire' on earth! What could be more romantic than experiencing that together?
Mount Ijen is actually situated in East Java, away from the hustle and bustle of central Bali, but our private Mount Ijen tour makes it super easy, as we sort everything from start to finish for you! You and your loved one can relax and enjoy the experience as we'll pick you up directly from your hotel in Bali and are with you every step of the way.
Best beaches to visit on your honeymoon in Bali
Life is all about the good times – that's what you're in Bali for! Chasing sunsets, splashing in turquoise colored water, and getting perfectly sun kissed - the Bali beaches are exactly where you need to be. While day clubs and pool parties are absolutely amazing, there's something special about isolating yourself with your partner on a secluded beach in Uluwatu. Almost every Bali honeymoon guide you'll read will talk about the beaches, so make sure you don't forget to add a visit to your Bali honeymoon itinerary.
Canggu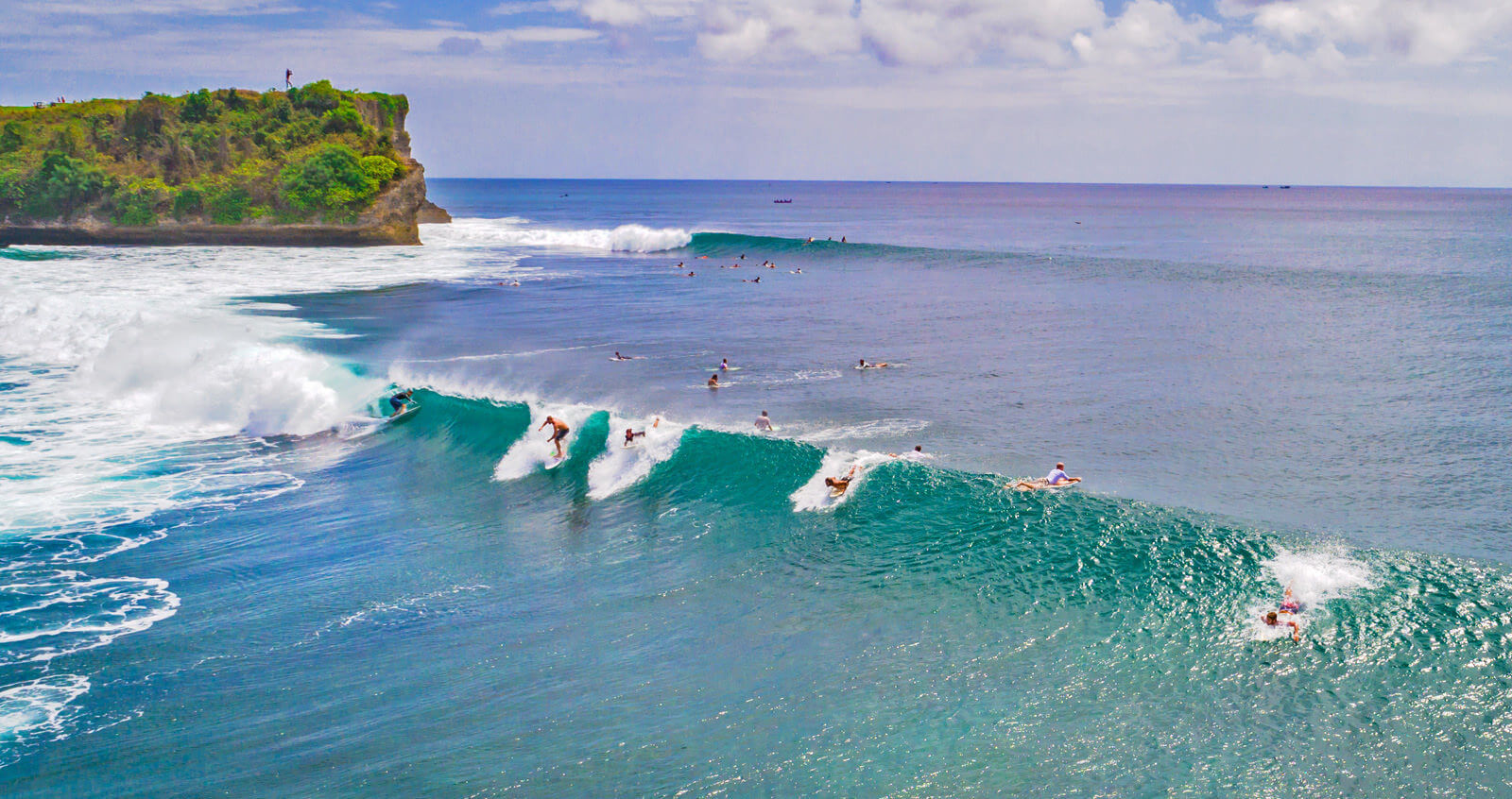 Surfer babes this one's for you! Whether you've always dreamt of catching your first wave in Bali or could do it with your eyes closed, Canggu is the spot with the best waves. Head over to Batu Bolong or Echo Beach and you'll find surf shops lined up all across the shore. Rent a board, hang ten, and spend a day splashing around in the water.
Don't hesitate if you need to take a lesson, the instructors here are amazing!
Nusa Penida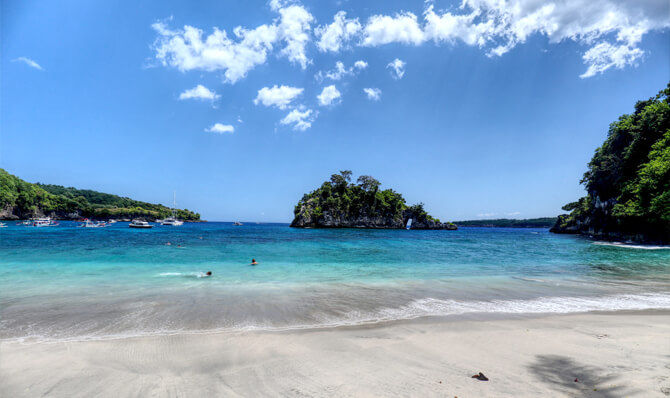 There's something special about walking barefoot in the sand, there's a change in energy when you ground yourself, have you ever felt that? One of our favorite places is Nusa Penida – it's an island with all the beaches you've seen on Instagram.
Unlike Bali, Nusa Penida remains untouched, undeveloped, and still a pure beauty. Join us on our day trip tour as we explore the island, eat at local warungs, and spend the day enjoying a slow pace lifestyle. Nusa Penida will always have a special place in everyone's heart, and offers a truly unforgettable experience when you visit as part of your honeymoon in Bali.
Kuta Beach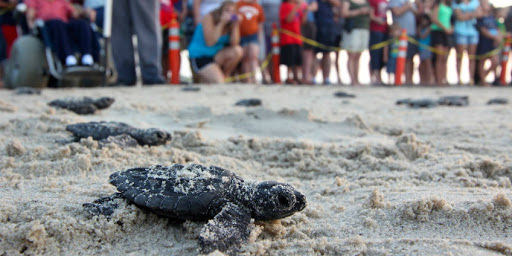 Kuta Beach is pretty similar to all the other beaches in Bali - soft white sand, bright blue waters, amazing surf and incredible sunsets. Let's be honest, visiting pretty much any beach in Bali is like living the dream!
But what makes Kuta Beach special is The Kuta Beach Sea Turtle Conservation Program - a nonprofit and non-government program that aims to protect sea turtles and their habitat, to raise public awareness regarding sea turtle protection of natural habitats.
They actually give tourists the opportunity to release a baby turtle into the sea for a small fee of 50 baht! The endangered species of sea turtles nesting on Kuta Beach are Olive Ridley turtles. This gives you and your loved one the opportunity to contribute to sea turtle conservation, as well as contribute to your Bali honeymoon itinerary. The program relocates sea turtle eggs laid on Kuta and the surrounding beaches to a central hatchery to keep them safe. And once they're hatched you get to set them free!
The eggs take 45-60 days to develop and hatch naturally. Sea turtle nesting season on Kuta Beach is from March to September, while hatching season is from April to October each year. So April to October is the best time to be part in witnessing the turtle release. Usually the baby sea turtle is released the day after they hatch from the nest.
This happens on Kuta Beach every day during hatching season. You just need to go to the conservation center for 4.30pm to pay your fee, then release your little dude into the sea at around 5pm. Enjoy!
Balangan Beach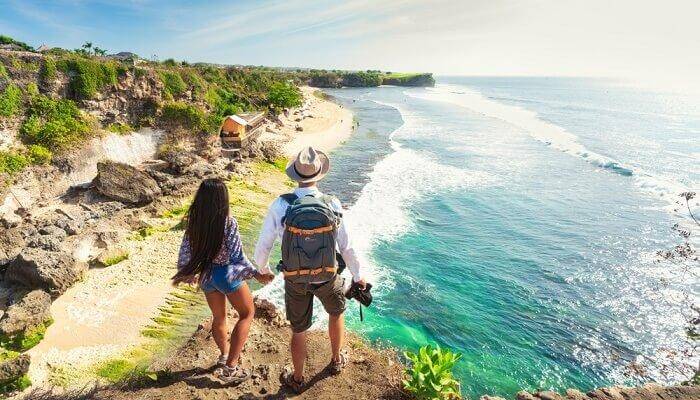 Balangan Beach is one of Bali's most scenic spots, featuring a gorgeous half-kilometer stretch of golden sand between vegetated limestone cliffs. Locally referred to as Pantai Balangan, there's a reef just off the coast that creates one of the longest left-hander breaks on the island.
This surfing paradise attracts wave riders from around the world, who enjoy most of the south-western Bukit coastline, together with Balangan's sister breaks of Dreamland, Impossibles, Padang Padang, Suluban and Uluwatu further south. Even if you're not a surfer, this is a great place to relax and spend the day wandering up and down the beach, catching some rays and enjoying some local cuisine.
So if you're looking for that perfect honeymoon getaway for you and your partner… well look no further. A Bali honeymoon will give you that perfect mix of excitement and relaxation. There is something magical about this island and we're excited for you to come and visit. Whether you're in the process of planning your Bali honeymoon itinerary or are still deciding on the exact locations you want to visit, our Bali honeymoon guide will hopefully give you a good idea of what to expect and the best places to go!
If you have any questions, feel free to reach out to us as we always love to help our guests see the true beauty of Bali. We also have a handful of Bali Honeymoon Tours so feel free to browse and choose a few experiences that are a fit for you. We look forward to hearing from you!
Get your VACATION on!
Expertly curated emails packed full of vacation inspiration, travel tips and more!