Top 5 Most Instagrammable Places in Bali
Top 5 Most Instagrammable Places in Bali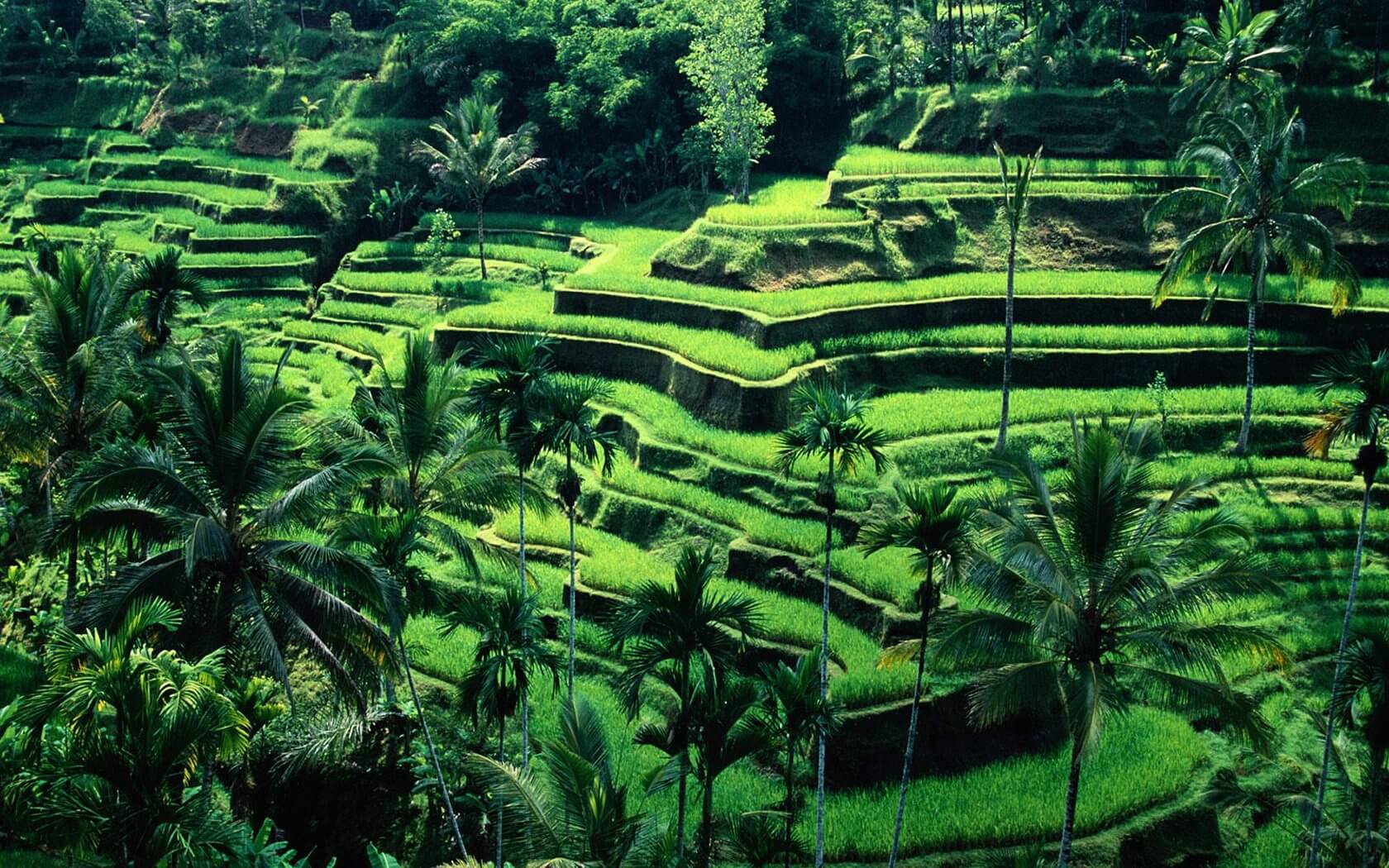 When you go on holiday, there's nothing quite like feeling the sun on your shoulders, the sand between your toes, and the inevitable Instagram envy you induce amongst all your friends.
If you're searching for the next location to spice up your Instagram feed, look no further than Bali: it's beautiful, sunny, and so photogenic! A toddler could take photos of this place, and it would still look like a complete dream.
Our Best Selling Tour
All-Inclusive

Balinese Local Village, Culture & Trekking Experience

Our Balinese Local Village, Culture & Trekking Experience is one of our best Bali tours that takes you off of the beaten path, perfect if you're looking to experience life like a Balinese local! You'll get to experience traditional Balinese culture by visiting the local Bakas village, have lunch in a Balinese home, participate in a traditional dance performance and even make a local offering - finished off by a trek through the rice fields to visit a hidden river!
There are SO many awesome spots in Bali that would look incredible on your feed. It was hard to choose, but these are our top 5…
1. Uluwatu Temple, Uluwatu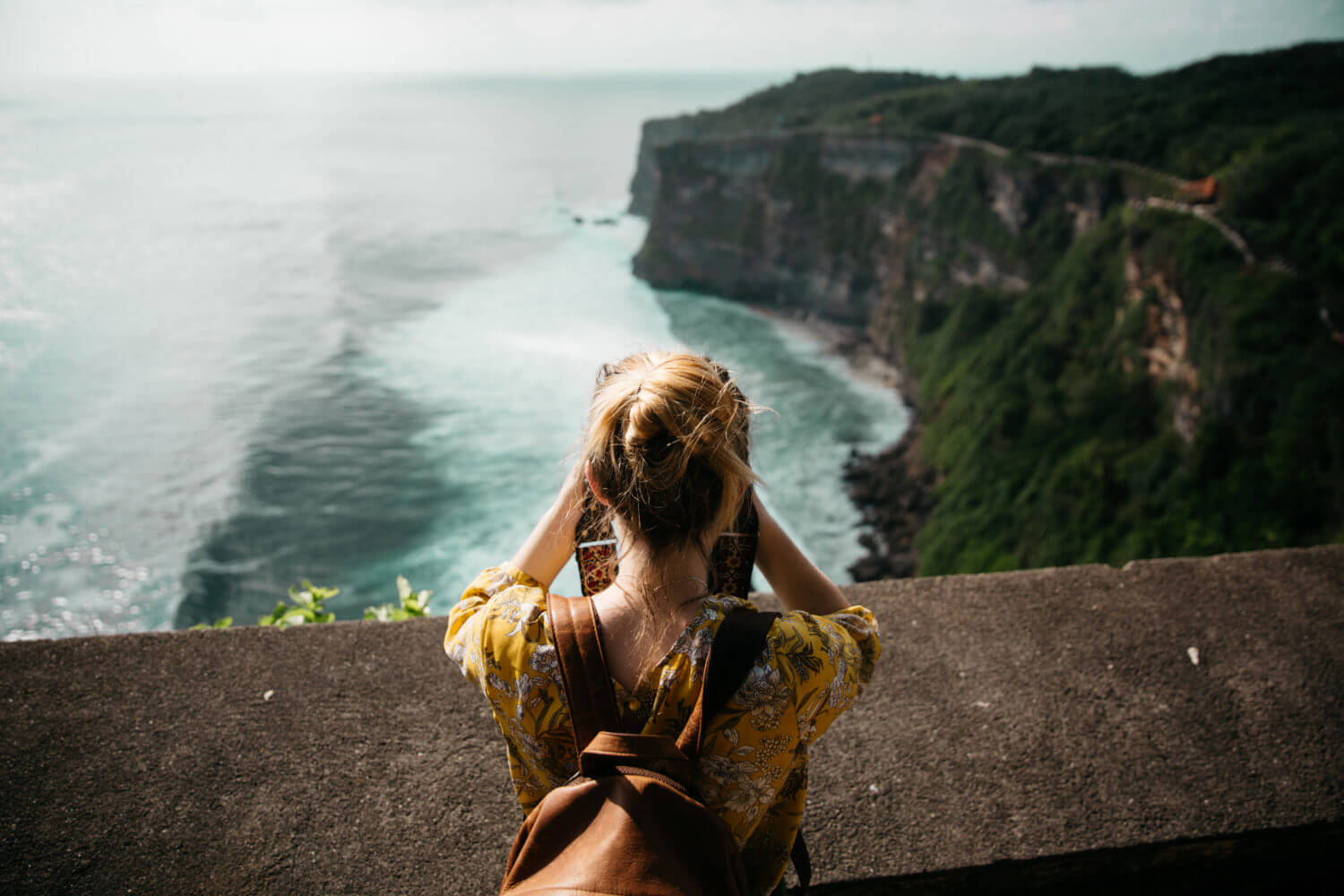 Originally named Pura Luhur Uluwatu, this place is one of six key temples that are believed to be Bali's spiritual pillars. Uluwatu Temple is also renowned for its magnificent location, perched on top of a steep cliff approximately 70 meters above sea level.
Uluwatu Temple is 100% one of the top places on the island to go to for sunset delights, with a direct view overlooking the beautiful Indian Ocean and daily Kecak dance performances.
This stunning view will be the perfect addition to your Instagram feed, so don't miss this one. Remember to bring your camera but do watch out for those pesky monkeys!
2. Tegalalang Rice Terraces, Ubud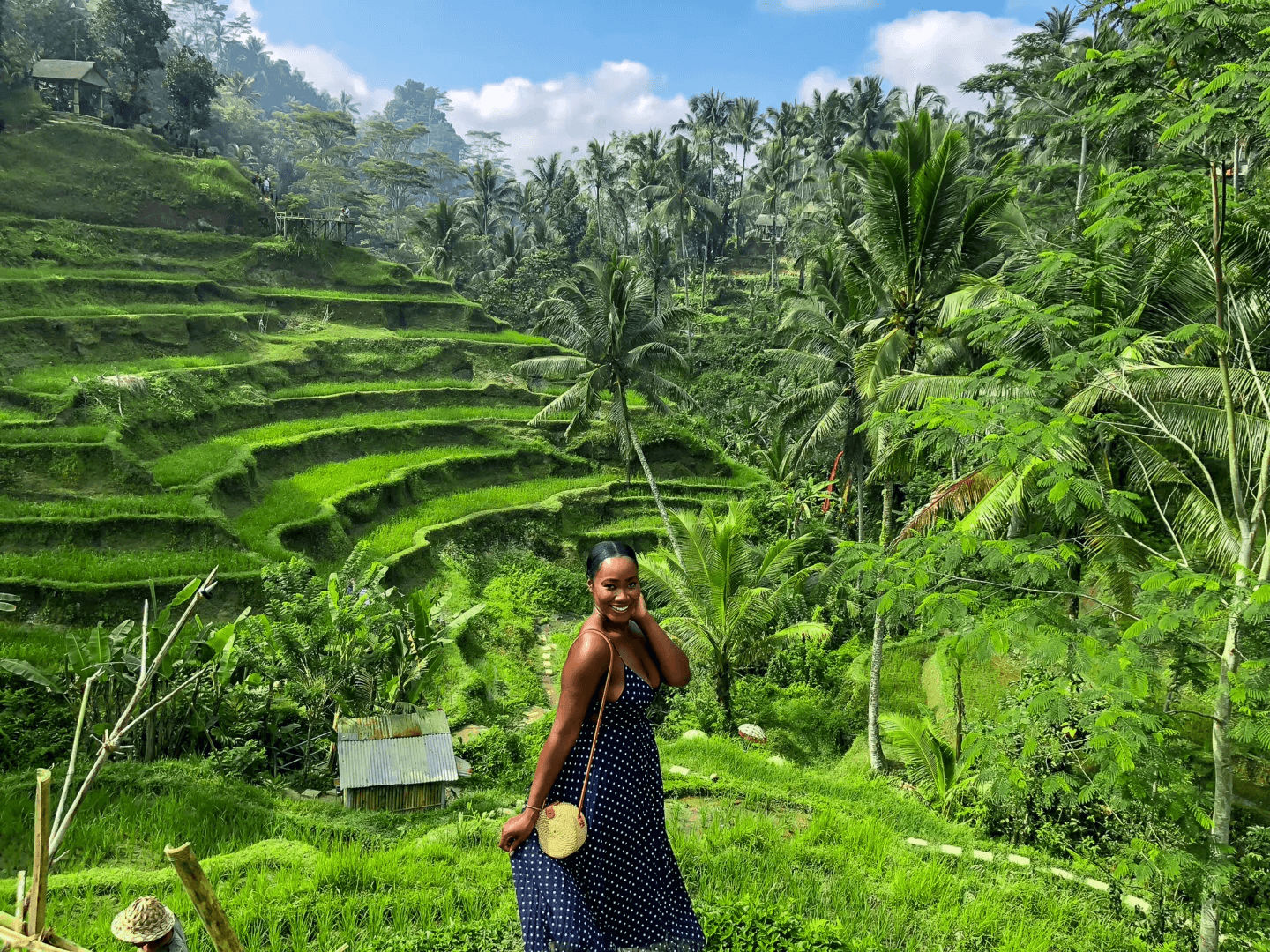 Nestled strategically amongst busy Ubud, Tegalalang Rice Terraces offers beautiful panoramic scenes of rice paddies. The stunning rice paddies slope across the entire valley, making it the perfect spot for an impromptu photoshoot. It's more than likely that you'll see several going on here.
The lush scenery is perfect for those of you who are eager for an adventure. Explore the fields and learn about how so much rice is grown here in Indonesia! Definitely a place for making memories!
3. Potato Head Beach Club, Seminyak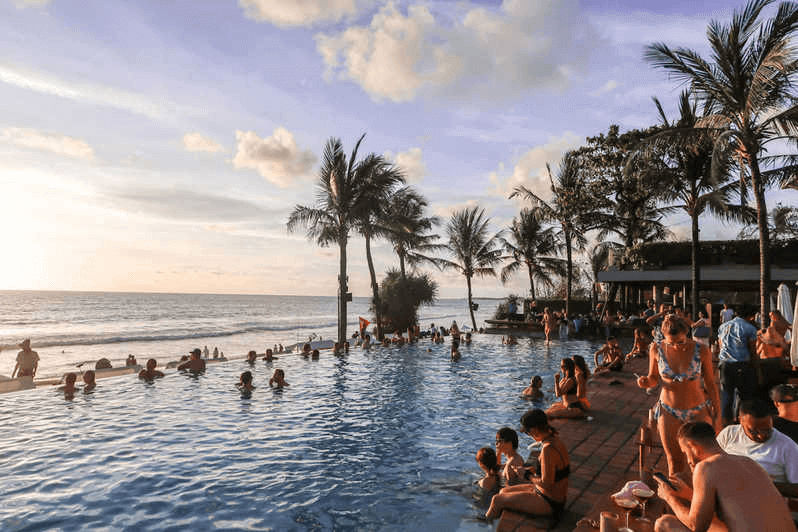 Seminyak is home to one of the most well-known beach clubs on the island (and for a good reason), you guessed it - Potato Head! More than a beach club – Desa Potato Head is a whole village of creativity and fun right next to the ocean! With so much going on here, you might need more than one day to experience it all.
Relax and enjoy the fresh food and drinks on offer, or get stuck into a beach workout before it all kicks off at night! Host to some of the island's biggest art, music and cultural events, you won't be disappointed!
This constantly evolving beach club has even put new sustainable, zero-waste initiatives in place so you can enjoy yourself guilt-free. And the modern decor makes it oh so insta-worthy! Enjoy!
4. Handara Gate, Bedugul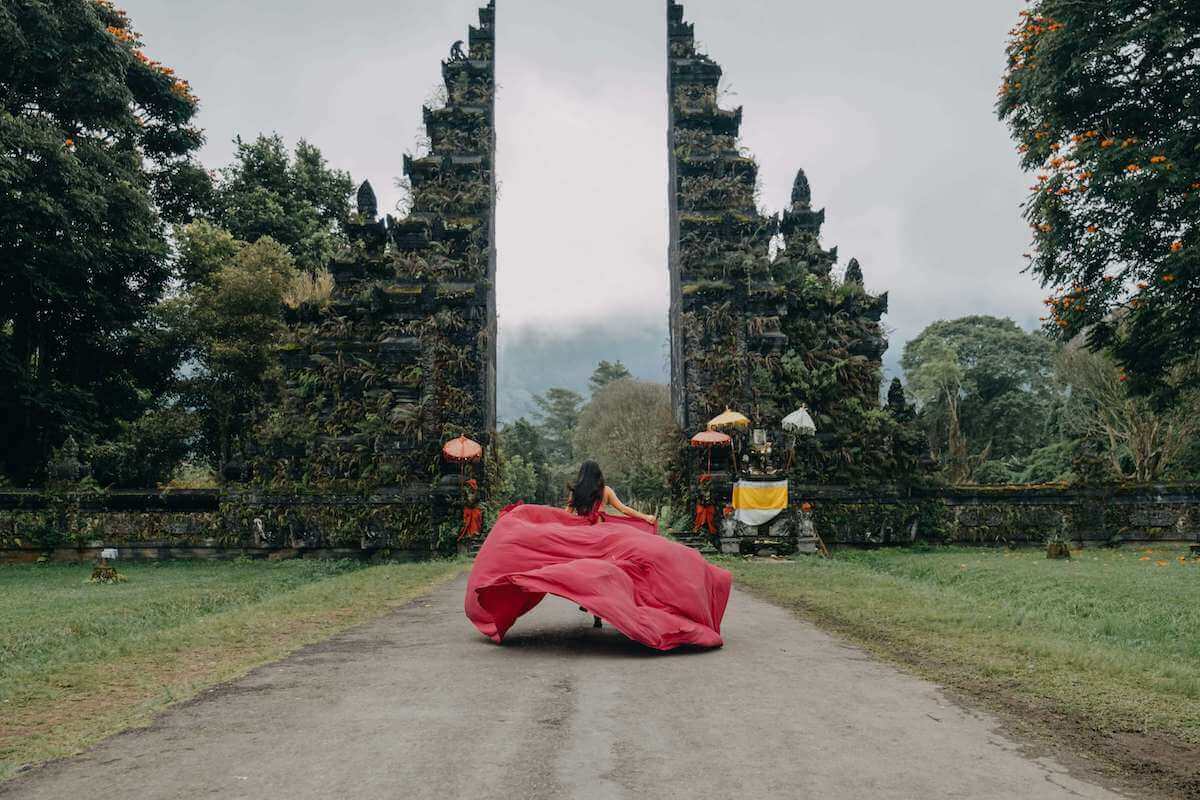 The iconic gate leading to a pathway to serenity has also become one of the hottest spots for Instagram lovers. With its beautiful green scenery and peaceful ambiance, it's no wonder people visiting Bali want to squeeze this into their itinerary.
Aside from the gigantic traditional Balinese gate, explore the amazingly lush surroundings and silhouettes of green hills as your backdrop. Your followers will hardly be able to believe their eyes!
5. Kelingking Beach, Nusa Penida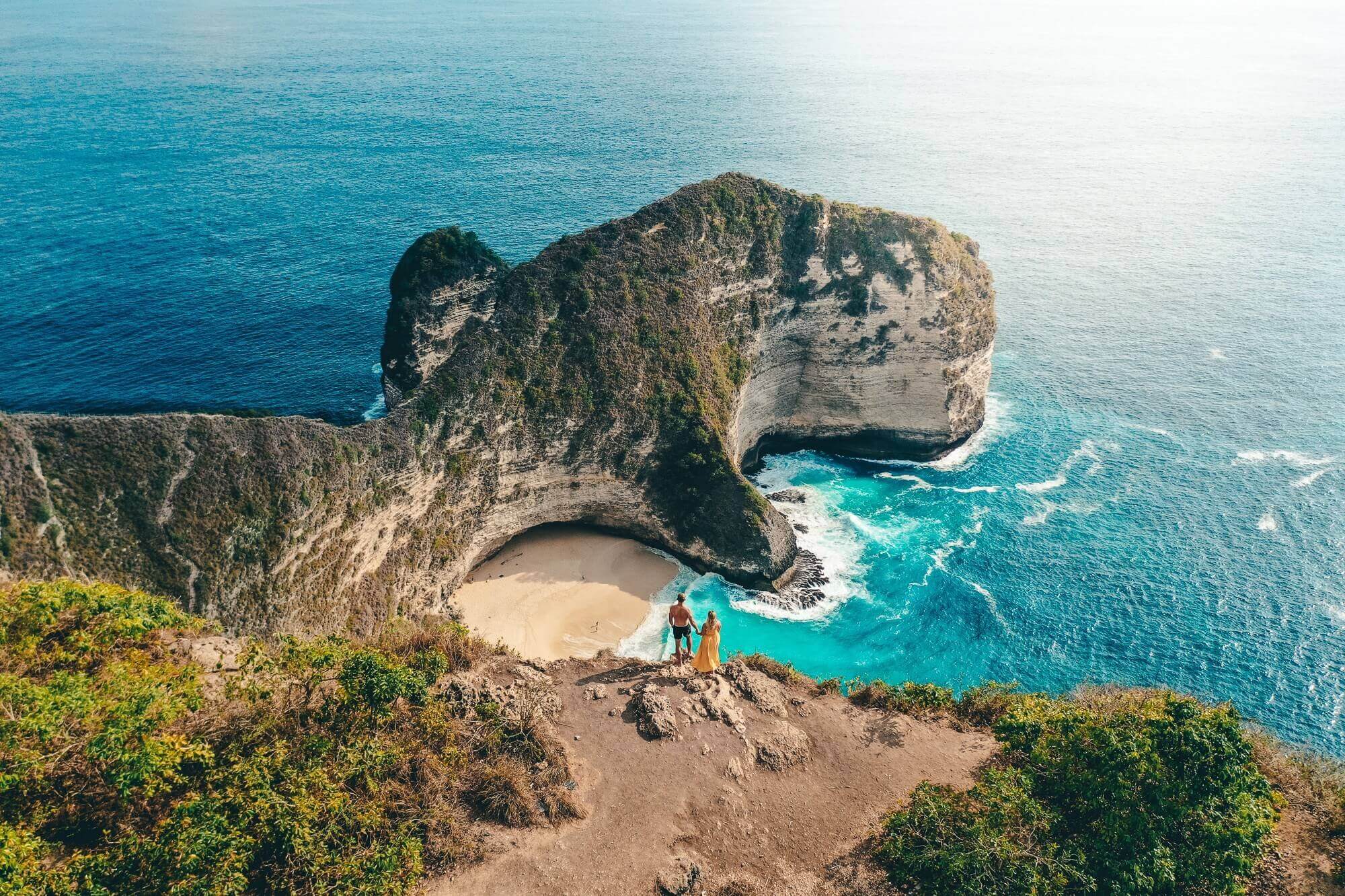 Bali has its fair share of stunning beaches; any of them would look incredible on your insta feed. Kelingking Beach in Nusa Penida, however, is on a whole different level. As one of Bali's most breathtaking places to visit, Kelingking Beach definitely deserves a spot on your must-do list in Bali.
Its stunning limestone cliffs form the shape of a Tyrannosaurus Rex in a secret point of the already hidden paradise. The cliffs are steep, but it's still a safe hike if you're careful of your steps.
The scenery from the viewpoint is out of this world, with a view looking down to the crustal clear blue waters and rugged cliffs. You can also see the hidden beach of Kelingking in between these cliffs, only accessible by climbing down the (very steep) stairs. Here, you're sure to get the perfect shot!
Get your VACATION on!
Expertly curated emails packed full of vacation inspiration, travel tips and more!