 Khaosan Road
Popular Night Market In Bangkok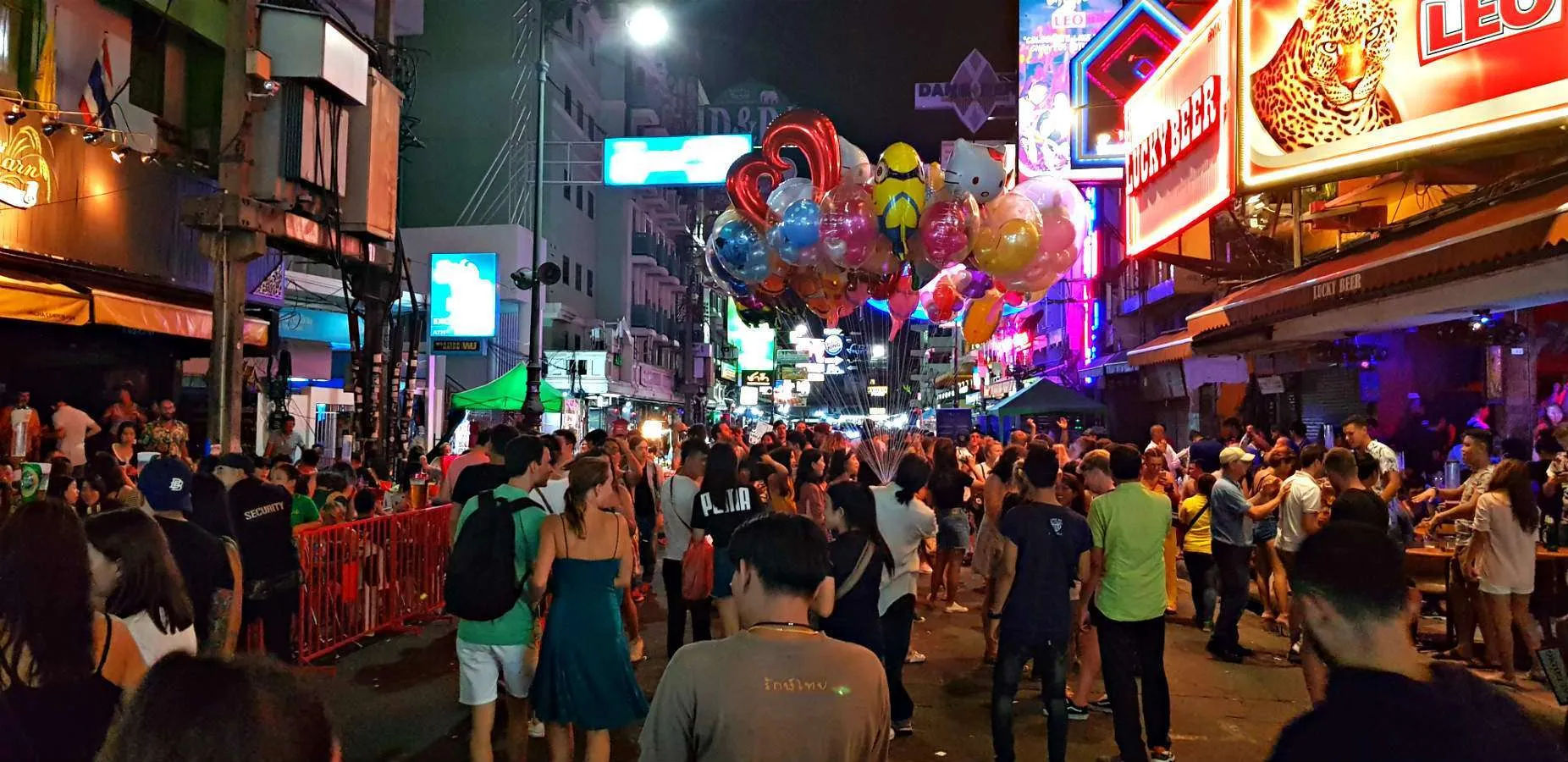 Khaosan Road
Popular Night Market In Bangkok
Attractions Details
| | |
| --- | --- |
| 📌 Address | Thanon Khao San, Khwaeng Talat Yot, Khet Phra Nakhon, Krung Thep Maha Nakhon 10200, Thailand |
| ⏰ Opening Hours | 7:00 PM - 2:00 AM |
| 💸 Entrance Fee | Free |
Find it on google maps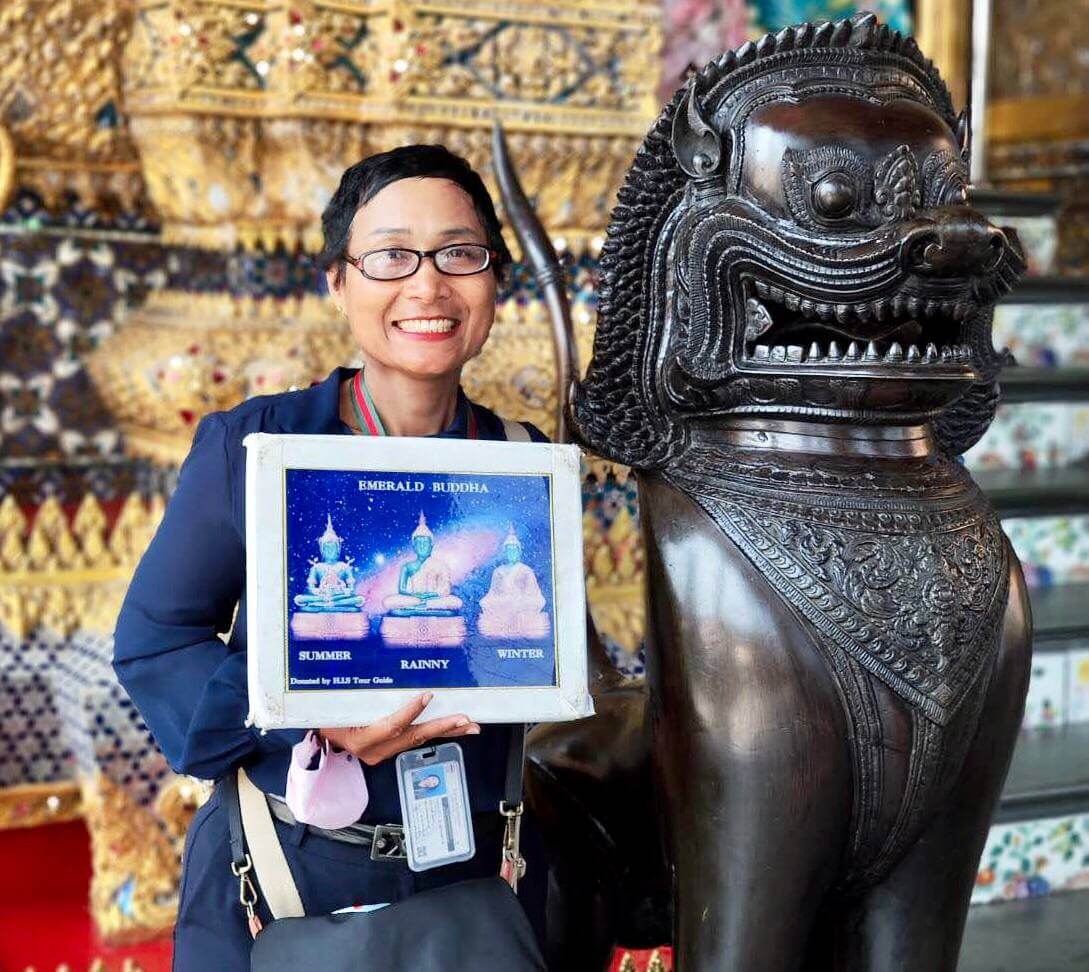 Ted
Local tour guide
"Avoid the overpriced street food stalls along Khaosan Road and head to the nearby Soi Rambuttri for more authentic and affordable Thai delicacies. Don't miss the hidden gem of Khaosan Art Market tucked away in an alley, where you can find unique handmade crafts and souvenirs at bargain prices."
What is Khaosan Road?
Khaosan Road is a vibrant street located in the Banglampu district of Bangkok, Thailand. It is a hub for backpackers and budget travelers, offering a unique and energetic atmosphere. The road stretches for about 400 meters and is lined with a variety of shops, markets, guesthouses, restaurants, and bars.
History of Khaosan Road
Khaosan Road's history can be traced back to the 18th century when it served as a major rice market. However, it wasn't until the 1980s that it gained popularity among backpackers as a budget accommodation area. Over the years, it has evolved into a bustling and diverse street that attracts travelers from all around the world.
When organizing your tours in Bangkok, don't miss the chance to immerse yourself in the lively ambiance of Khaosan Road, offering a unique blend of street food, entertainment


Visit Khaosan Road on Our:
All-Inclusive

Bangkok By Night: The Ultimate Experience

I'm sure you've heard it said before but there is something quite special about Bangkok at night; let our Bangkok By Night: The Ultimate Experience show you the best bits! The lights, the hustle and bustle, the smell of street food, Bangkok's culture comes out to play at night. Our tour in Bangkok will take you from a local night market to the Michelin Star Kitchen. You'll explore the infamous Khaosan Road by tuk-tuk and admire the illuminated temples at night. This all-inclusive Bangkok tour has everything covered including a delicious, traditional Thai dinner.
Why is Khaosan Road Important?
Khaosan Road holds great importance for various reasons. Firstly, it is renowned globally as a backpacker's haven, attracting millions of budget travelers each year.
It has become a cultural melting pot where people from different backgrounds come together, creating a unique and vibrant atmosphere. Secondly, Khaosan Road plays a significant role in the local economy, providing employment and business opportunities for many Thai locals.
Things to Do & See at Khaosan Road
Street Shopping: Khaosan Road is famous for its street markets. Visitors can explore a wide range of stalls selling clothing, accessories, souvenirs, and local handicrafts. Bargaining is a common practice, allowing visitors to get great deals.


Street Food: Khaosan Road is a food lover's paradise. Numerous food stalls and restaurants offer a variety of delicious Thai street food, from Pad Thai to Mango Sticky Rice. Visitors can indulge in mouthwatering dishes at affordable prices.


Nightlife: As the sun sets, Khaosan Road comes alive with vibrant nightlife. Visitors can enjoy live music, dance clubs, rooftop bars, and unique entertainment options. The energetic atmosphere makes it a popular spot for socializing and meeting fellow travelers.


Massage & Spa: Khaosan Road is dotted with numerous massage parlors and spas, offering visitors a chance to relax and rejuvenate. Traditional Thai massages, foot reflexology, and aromatherapy are among the popular treatments available.


Temples: Within walking distance from Khaosan Road, visitors can explore several beautiful temples, including Wat Chana Songkhram and Wat Bowonniwet. These temples offer a tranquil escape from the bustling street.


Khaosan Road's vibrant atmosphere, affordable prices, and diverse offerings make it an exciting and memorable destination for travelers seeking an authentic Thai experience.


Our Top Trending Bangkok Tours:
Whether it's immersing oneself in the local culture, shopping for unique souvenirs, or enjoying the bustling nightlife, Khaosan Road has something for everyone.
Attractions Details
| | |
| --- | --- |
| 📌 Address | Thanon Khao San, Khwaeng Talat Yot, Khet Phra Nakhon, Krung Thep Maha Nakhon 10200, Thailand |
| ⏰ Opening Hours | 7:00 PM - 2:00 AM |
| 💸 Entrance Fee | Free |
Find it on google maps
Frequently asked questions
What is Khaosan Road in Bangkok known for?

Khaosan Road is renowned for its bustling atmosphere, vibrant nightlife, budget-friendly accommodations, and an eclectic mix of street food and shopping
What types of street food and local dishes are available on Khaosan Road, and are there vegetarian or vegan options?

Visitors can savor a variety of Thai street food, including pad Thai, mango sticky rice, and seafood dishes. Many vendors offer vegetarian and vegan options as well
Are there bars and clubs on Khaosan Road for nightlife enthusiasts, and what is the atmosphere like at night?

Khaosan Road comes alive at night with numerous bars, clubs, and street performers, offering a lively and energetic atmosphere for partygoers.
Is it necessary to haggle when shopping on Khaosan Road, and what tips can help visitors get the best deals?

Bargaining is common at the street markets. Start with a friendly approach and be prepared to negotiate for better prices.
Are there cultural events or festivals that take place on Khaosan Road throughout the year?

Yes, Khaosan Road occasionally hosts cultural events, live music performances, and street festivals, especially during holidays and special occasions.